Latest News on Craig Leo:
Stage Credits
Productions
[West End, 2019]
Puppetry Director
[West End, 2019]
Associate Puppetry Director
Craig Leo News
Nominations Announced For the Fleur Du Cap Theatre Awards
by Stephi Wild - Mar 2, 2023
The Distell Group and Fleur du Cap Theatre Awards panel have announced the anticipated list of nominees in contention for the prestigious awards which reward outstanding work in the theatre industry annually.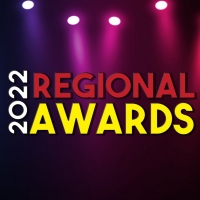 Winners Announced For The 2022 BroadwayWorld South Africa Awards
by BWW Awards - Jan 31, 2023
The winners have been announced for the 2022 BroadwayWorld South Africa Awards, honoring the best in regional productions, touring shows, and more which had their first performance between October 1, 2021 through September 30, 2022.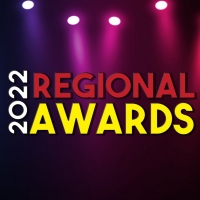 12 Days Left To Vote For The 2022 BroadwayWorld South Africa Awards; Joburg Theatre Leads Favorite Local Theatre!
by BWW - Dec 19, 2022
The latest standings as of Monday, December 19th, have been released for the 2022 BroadwayWorld South Africa Awards! Nominations were reader-submitted and now our readers get to vote for their favorites.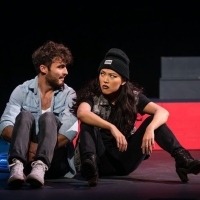 Review: A DOUBLE BILL from LAMTA is Clever and Hilarious at Theatre On The Bay
by Faeron Wheeler - Jul 30, 2022
For their 2022 acting showcase, LAMTA offered audiences a very clever DOUBLE BILL. In the first half of the evening, we saw Anton Chekov's classic THE SEAGULL. After interval, we were treated to STUPID F@CKING BIRD – a parody of the former written by Aaron Posner. I honestly had such a laugh throughout both one-act plays.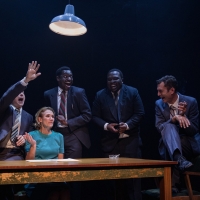 Fleur Du Cap Theatre Awards Nominees To Be Announced At Live Event
by Stephi Wild - Mar 7, 2022
The 57th Fleur du Cap Theatre Awards ceremony will see theatre makers celebrating excellence in theatre in a gala presentation later this month.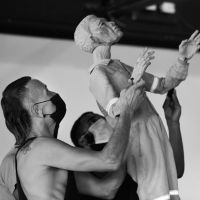 BWW Interview: Bringing Award-Winning Novel to Life Through Puppetry in LIFE AND TIMES OF MICHAEL K
by Lindsay Kruger - May 20, 2021
Adapted for stage by Lara Foot and in collaboration with Handspring Puppet Company, Nobel Prize-winning author JM Coetzee's LIFE AND TIMES OF MICHAEL K opens for a special preview season next month at Baxter Theatre Centre. Letting us in on their process of working with puppetry for the past four decades, Basil Jones and Adrian Kohler of Handspring chat with BroadwayWorld.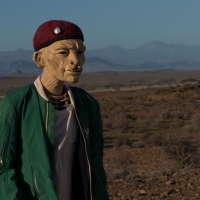 LIFE AND TIMES OF MICHAEL K Will Be Performed at The Baxter This June
by Stephi Wild - May 11, 2021
The Baxter Theatre Centre has announced its most ambitious and exciting production in recent years, the world premiere of Nobel Prize-winning author JM Coetzee's Life and Times of Michael K, adapted for the stage by Lara Foot, in collaboration with the Handspring Puppet Company.
Theatre Arts Presents CREATING THEATRE IN THE AGE OF CORONA
by Chloe Rabinowitz - Sep 28, 2020
In a local first, the Coronavirus has inspired a new season of socially distanced theatre. Five new performance works have been created in response to lockdown and Covid-19 restrictions, thanks to an initiative by Theatre Arts.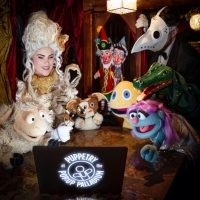 POP UP PALLADIUM Launches To Support Puppeteers Across The Arts Industry
by A.A. Cristi - Sep 24, 2020
The Pop Up Palladium has announced a brand new line-up their third show on Sunday 4th October at 7:30 pm. Tickets are now on sale via this link.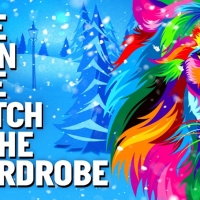 THE LION, THE WITCH, AND THE WARDROBE Will Embark On UK Tour In 2020
by Stephi Wild - Dec 9, 2019
Sally Cookson's highly acclaimed stage production of C.S. Lewis' The Lion, the Witch & the Wardrobe, which is currently playing to packed houses at the Bridge Theatre in London, and broke box office records when it premiered at Leeds Playhouse in 2017, will begin a major tour of the UK and Ireland at the Waterside Theatre in Aylesbury on 20 November 2020. It then travels to Cardiff, Salford, Dublin, Edinburgh, Canterbury, Glasgow and finally Nottingham in March 2021.