Liv Hill News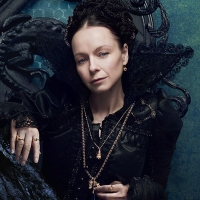 Video: See the First Trailer for the STARZ Historical Drama THE SERPENT QUEEN
by A.A. Cristi - Jul 28, 2022
STARZ has released the trailer and key art for the wicked new drama series "The Serpent Queen" set to premiere on Sunday, September 11.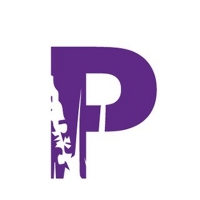 Pentabus Announces 2022 Season Featuring New Commissions and More
by Chloe Rabinowitz - Jun 30, 2022
Today Pentabus announced their 2022 Season which features a new commission touring in the autumn, the return of Pentabus Young Writers live production and three new digital projects. 
Almeida Theatre Announces Cast for THE KEY WORKERS CYCLE
by Marissa Tomeo - Mar 3, 2022
The Almeida Theatre has announced the professional cast joining the previously announced eighty strong community company for The Key Workers Cycle, a cycle of nine new plays celebrating the stories of those who keep our daily lives running.
Casting Announced For the UK Tour of THE DOCTOR at Theatre Royal Brighton
by Stephi Wild - Feb 13, 2020
As rehearsals for its tour and West End transfer commence, multi-award winning actress Juliet Stevenson jointly wins the acclaimed Best Actress award at this year's Critics' Circle Theatre Awards for her portrayal of Dr Ruth Wolff in director, Robert Icke's (The Wild Duck, Hamlet, Mary Stuart, Oresteia, 1984) sold-out, five-star Almeida Theatre production of The Doctor.
Shortlist Announced For The Stage Debut Awards - Including The INHERITANCE, SIX, and More!
by Stephi Wild - Aug 8, 2019
The Stage today announces the shortlist for its prestigious The Stage Debut Awards 2019, in association with Access Entertainment. Voting has also opened for The Joe Allen Best West End Debut Award 2019.

BWW Review: TOP GIRLS, National Theatre
by Marianka Swain - Apr 4, 2019
Caryl Churchill's ground-breaking 1982 work comes to the National for the first time - and, also a first, with a full cast rather than actors doubling up, as the playwright had originally intended. It adds to the expansive feel of Lyndsey Turner's production, particularly effective in the play's still audacious opening.
ALL MY SONS Leads April's Top 10 New London Shows
by Marianka Swain - Mar 31, 2019
London is never short of temptations, whether splashy West End shows, epic dramas or bold fringe offerings. From Arthur Miller and Caryl Churchill to Don Quixote and zombie gore, here are some of this month's most eye-catching openings. Don't forget to check back for BroadwayWorld's reviews, interviews and features!
Photo Flash: First Look at the National's TOP GIRLS
by Julie Musbach - Mar 29, 2019
Marlene is the first woman to head the Top Girls employment agency. But she has no plans to stop there. With Maggie in at Number 10 and a spirit of optimism consuming the country, Marlene knows that the future belongs to women like her.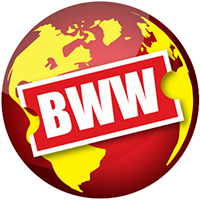 National Theatre Announces Listings For May - October 2019
by A.A. Cristi - Mar 28, 2019
National Theatre has announced its listings for May - October 2019. Check out the full lineup below!
Photo Flash: Inside Rehearsal For TOP GIRLS at the National Theatre
by Stephi Wild - Mar 13, 2019
Top Girls comes to the National Theatre! Check out rehearsal photos below!