Latest News on Aline David
Stage Credits
Productions
[West End, 2019]
Movement Director
[Off-Broadway, 2019]
Movement Director
[West End, 2018] [Replacement]
Movement[Replacement]
[West End, 2017]
Movement Director
[West End, 2012]
Movement Director
[West End, 2012]
Movement Director
[West End, 2011]
Movement Director
 
Stage
Productions
[West End, 2019]
Movement Director
[Off-Broadway, 2019]
Movement Director
[West End, 2018] [Replacement]
Movement[Replacement]
[West End, 2017]
Movement Director
[West End, 2012]
Movement Director
[West End, 2012]
Movement Director
[West End, 2011]
Movement Director
Aline David News
Review Roundup: HENRY VIII Opens at Shakespeare's Globe
by Review Roundups - May 27, 2022
Read all the reviews as Shakespeare's Globe presents Henry VIII running through 21 October, directed by Amy Hodge. Adam Gillen plays King Henry VIII, returning to the Globe stage following his acclaimed performance of Mercutio in Romeo & Juliet in 2021.
Photos: Inside Rehearsal For HENRY VIII at Shakespeare's Globe; Full Cast Announced!
by Stephi Wild - May 5, 2022
Adam Gillen will play King Henry VIII, returning to the Globe stage following his acclaimed performance of Mercutio in Romeo & Juliet in 2021. Adam's other theatre credits include Killer Joe (starring Orlando Bloom) in 2018 for which he was Olivier nominated for Best Supporting Actor, and the National Theatre's acclaimed production of Amadeus, opposite Lucian Msamati. 
RSC's HAMLET With Paapa Essiedu, and More Will Be Broadcast on BBC Four
by Stephi Wild - Jun 12, 2020
The Royal Shakespeare Company production of Macbeth (2018) will be broadcast on BBC Four this Sunday 14 June at 9.30pm as part of Culture in Quarantine. This will be followed by Simon Godwin's landmark production of Hamlet (2016) with Paapa Essiedu in the title role on Sunday 21 June at 9pm.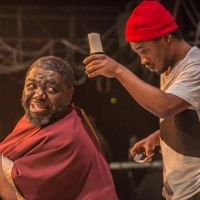 BWW Review: BARBER SHOP CHRONICLES, National Theatre At Home
by Aliya Al-Hassan - May 15, 2020
In these days of lockdown, the barber's shop and hairdressers have become a focal point; recent social media photos are proving that haircuts are not something we should undertake ourselves. For many, these places are not just somewhere to get a trim, but to socialise, debate, moan and joke. Filmed in January 2018, this never-before-seen screening of Inua Ellam's delightful Barber Shop Chronicles is the latest offering from the National Theatre's wonderful At Home series and is a bittersweet reminder of the social interaction and gossip that takes place when we go for a haircut.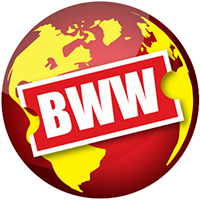 A TASTE OF HONEY At Trafalgar Studios Enters Its Final Four Weeks
by Stephi Wild - Feb 3, 2020
A Taste of Honey at Trafalgar Studios must end on Saturday 29 February 2020.
Photo Flash: Inside Opening Night of A TASTE OF HONEY at Trafalgar Studios
by Stephi Wild - Dec 10, 2019
Last night' was the opening night of A Taste of Honey at Trafalgar Studios, followed by a party at Jack Solomons. Celebrities including Dame Vivienne Westwood, Alison Steadman, Neil Morrisey, Dame Kelly Holmes, Bruno Tonioli and John Partridge joined actor Jodie Prenger (who plays Helen) and the cast to celebrate the opening of Shelagh Delaney's era-defining play, which returns to the West End after 60 years.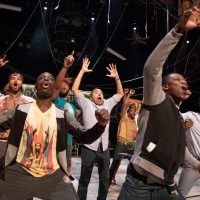 BWW Review: BARBER SHOP CHRONICLES Showcases Salons as a Beacon of Hope for Contemporary Black Men
by Cindy Sibilsky - Dec 9, 2019
Barber Shop Chronicles is a unifying, enriching, thought-provoking and captivating theatrical experience that solidifies Ellams' position as a griot worthy of upholding the rich African ancestry of storytelling traditions, and an exciting new poet and playwright making his mark on the world's stage by sharing slices of life that dive deeply into the culture and concerns of the contemporary black man.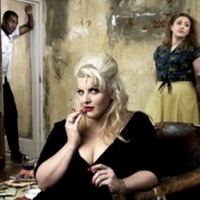 National Theatre Production of A TASTE OF HONEY Opens in the West End This Week
by Chloe Rabinowitz - Dec 3, 2019
Bijan Sheibani's (Barber Shop Chronicles, The Arrival) production of A Taste of Honey returns to the West End for the first time in 60 years this week, opening on Thursday at Trafalgar Studios. The remarkable taboo-breaking 1950s play written by Shelagh Delaney when she was just 19 will play a limited 12-week run in a co-production with Trafalgar Theatre Productions, with a press night on Monday 9 December.
BWW Review: THE ARRIVAL, Bush Theatre
by Charlie Wilks - Nov 27, 2019
a??a??a??a??a??a??a??Tom and Samad have spent their entire lives separated. When one was given up for adoption, the other was raised with their biological parents. But despite their distance apart, when the pair finally meet, they realise they aren't so different at all. Award-winning director Bijan Sheibani's debut play is a tender a?" but at the same time - harrowing examination of family loyalty and betrayal.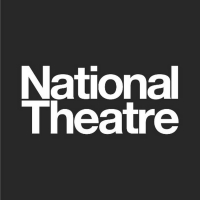 National Theatre Announces December 2019 'Ä" June 2020 Lineup; ROMEO & JULIET, SEA SICK, and More!
by Stephi Wild - Nov 15, 2019
The National Theatre has announced its upcoming lineup for December 2019 - June 2020.