Latest News on Roy Alexander Weise
Latest News on Roy Alexander Weise
Stage Credits
Productions
[West End, 2020]
Director
[West End, 2020]
Director
[West End, 2017]
Director
[West End, 2015]
Assistant Director
Stage
Productions
[West End, 2020]
Director
[West End, 2020]
Director
[West End, 2017]
Director
[West End, 2015]
Assistant Director
Roy Alexander Weise News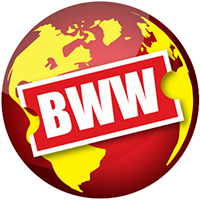 Casting Announced For ALL'S WELL THAT ENDS WELL At The Royal Shakespeare Theatre
by Stephi Wild - May 25, 2022
The Royal Shakespeare Company (RSC) has today announced casting for its forthcoming production of All's Well That Ends Well, which runs between 16 August – 8 October 2022 in the Royal Shakespeare Theatre in Stratford-upon-Avon.
BBC Four Will Screen MUCH ADO ABOUT NOTHING Next Month
by Stephi Wild - Mar 23, 2022
The Royal Shakespeare Company and BBC Arts today confirmed that Roy Alexander Weise's 2022 production of Much Ado About Nothing will be broadcast on BBC Four on Sunday 3 April at 8pm following its run in Stratford-upon-Avon.
BBC Arts Announces Major New Commitment To Performance and Future Projects
by Stephi Wild - Mar 2, 2022
Suzy Klein, the new head of BBC Arts and Classical Music TV, has announced a range of new and forthcoming highlights for audiences, including a major new commitment to performance with a new dedicated Sunday evening slot and more details on the landmark arts series Art That Made Us.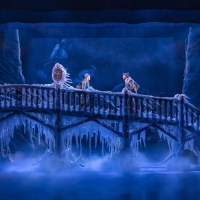 BWW Interview: Obioma Ugoala Talks Disney's FROZEN in the West End
by Marianka Swain - Jan 24, 2022
Actor Obioma Ugoala chats to BroadwayWorld about playing Kristoff in the West End production of Disney's Frozen
Guest Blog: Reading Rep Artistic Director Paul Stacey On DORIAN
by Guest Author - Oct 19, 2021
When I told people I was going to start a professional producing theatre in Reading the reaction was often the same: a sort of bemused smirk.
JMK Trust Announces New Opportunities For Directors Supported By The Victoria Wood Foundation
by Stephi Wild - Jun 14, 2021
Hosted at northern venues Manchester Royal Exchange and Northern Stage, Newcastle, and part of its National Programme, two new bursaries will see the recipients work alongside, and receive mentorship from Roy Alexander Weise MBE and Maria Crocker, both previous beneficiaries of the JMK Trust.
Reading Rep Theatre Reaches Funding Target and Raises Over £1 Million For New Cultural Arts Hub
by Stephi Wild - Mar 10, 2021
Reading Rep Theatre today announces that it has reached its funding target and raised over £1 million for a new cultural arts hub in Reading.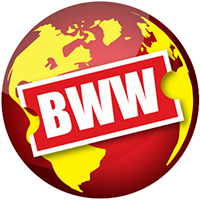 Cast Announced For Edition 2 Of LIVING NEWSPAPER
by Stephi Wild - Dec 16, 2020
Moronkẹ Akinola, Hammed Animashaun, Ayesha Antoine,Alex Austin,  Lisa Hammond, Mariam Haque, Zachary Hing, Siu-see Hung, Wendy Kweh, Tasha Lim, Ntonga Mwanza, Rochelle Rose and Liza Sadovy have been cast in Edition 2 of the Royal Court Theatre's Living Newspaper: A Counter Narrative. 
Writers For Edition 2 Of LIVING NEWSPAPER Announced
by Stephi Wild - Dec 11, 2020
Over 60 writers are involved in the creation of the Royal Court Theatre's weekly Living Newspaper.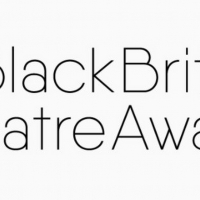 Winners Announced For the Black British Theatre Awards 2020
by Stephi Wild - Oct 27, 2020
The Black British Theatre Awards 2020 championed the artistic excellence and achievements of the black creatives and performers across all aspects of theatre. The program's first television broadcast on Sky Arts highlighted a cross section of some of the 2020 award-winners.