Latest News on Harry Hepple
Stage Credits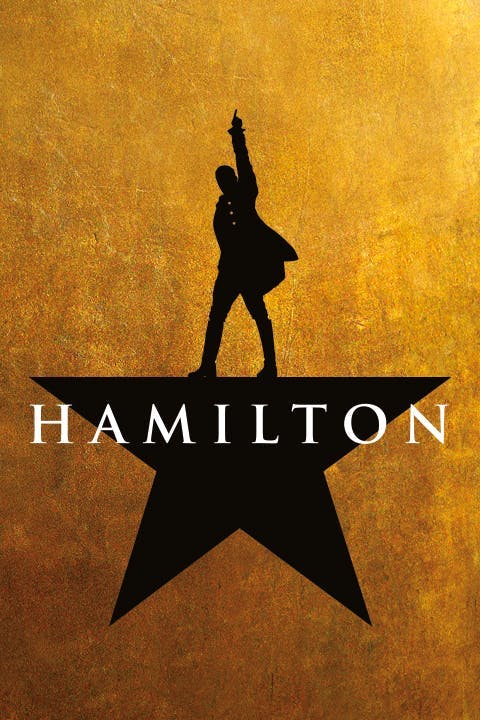 Hamilton
  [West End]
West End Production, 2021
King George [Replacement]
Follies
  [West End]
London Return Engagement, 2019
Young Buddy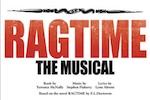 Ragtime
  [West End]
Open Air Production, 2012
Younger Brother
The 25th Annual Putnam County Spelling Bee
  [West End]
Donmar Warehouse Production, 2011
Chip Tolentino
Jesus
Harry Hepple News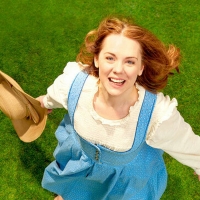 THE SOUND OF MUSIC and Sondheim's ASSASSINS Announced as Part of the New Chichester Festival Theatre Season
by Aliya Al-Hassan - Feb 16, 2023
Chichester Festival Theatre's Festival 2023 – the final season programmed by outgoing Artistic Director Daniel Evans – has been announced by Daniel and Executive Director Kathy Bourne.
West End HAMILTON Extends Booking to 10 July 2022
by Stephi Wild - Feb 1, 2022
Karl Queensborough plays the title role of Alexander Hamilton with Jay Perry currently as Aaron Burr, Ava Brennan as Angelica Schuyler, Sharon Rose as Eliza Hamilton, Trevor Dion Nicholas as George Washington, Waylon Jacobs as Marquis De Lafayette/Thomas Jefferson, Emile Ruddock as Hercules Mulligan/James Madison, Khalid Daley as John Laurens/Phillip Hamilton, Emilie Louise Israel as Peggy Schuyler/Maria Reynolds and Harry Hepple as King George. 
Full Casting Announced for the West End Return of HAMILTON
by Chloe Rabinowitz - Jul 20, 2021
Meet the cast of HAMILTON in the West End for the return performances which begin on 19 August 2021 at the Victoria Palace Theatre.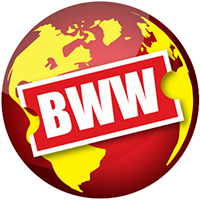 ROMANTICS ANONYMOUS Cast Announced For U.S. Digital Premiere Benefiting The Wallis
by A.A. Cristi - Sep 14, 2020
Wise Children, Bristol Old Vic and Plush Theatricals, in conjunction with the Wallis Annenberg Center for the Performing Arts, announces the cast for Emma Rice's critically acclaimed musical Romantics Anonymous, which will be performed live in the U.K. as part of a 'digital tour' that will livestream in the U.S. as a benefit for a collective of theaters across the country, including The Wallis in Beverly Hills, CA, on  Saturday, September 26, 2020, 1 pm (PDT).
Casting Announced for Emma Rice's ROMANTICS ANONYMOUS
by Stephi Wild - Sep 14, 2020
Full casting has now been confirmed for Romantics Anonymous a?" the delicious new musical from visionary director Emma Rice (Wise Children). Embarking on a virtual tour this autumn, the show will be co-hosted online by the Belgrade Theatre on Wednesday 23 September.
Socially Distanced Performance Of ROMANTICS ANONYMOUS Launches Bristol Old Vic's Autumn Season Of Live Performance
by Stephi Wild - Sep 11, 2020
Following a successful trial period of pilot performance in the newly launched Courtyard and outdoor Garden Stage, Bristol Old Vic will present a rolling schedule of performances to socially distanced audiences throughout the autumn.
Imelda Staunton-Led HELLO, DOLLY! Postponed to 2022
by A.A. Cristi - May 28, 2020
Hello, Dolly!, one of the most iconic musicals of all time, was set to begin performances this summer at the West End's Adelphi Theatre. Producers of the show today announced that the production has been postponed to 2022.
Tyrone Huntley Joins Imelda Staunton In HELLO, DOLLY!; Full Company Confirmed
by Stephi Wild - Mar 6, 2020
Full casting has been announced for Hello, Dolly! as one of the most iconic musicals of all time comes to the Adelphi Theatre this summer. This brand new production is headlined by Imelda Staunton, as she reunites with director Dominic Cooke, following the critically acclaimed production of Follies at the National Theatre.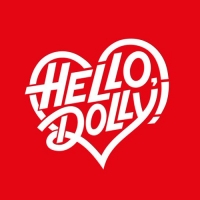 Tyrone Huntley, Claire Halse, and Harry Hepple Join HELLO, DOLLY! West End
by A.A. Cristi - Mar 5, 2020
Harry Hepple, Claire Halse, and Tyrone Huntler join the West End company of Jerry Herman;s
The Wallis Will Present the U.S. Premiere of ROMANTICS ANONYMOUS
by Chloe Rabinowitz - Feb 21, 2020
The Wallis Annenberg Center for the Performing Arts presents the U.S. Premiere of Plush Theatricals in Association with Wise Children Production of ROMANTICS ANONYMOUS, a new musical experience, from Tuesday, March 17 through Sunday, March 29, 2020, in The Wallis' Bram Goldsmith Theater.
Harry Hepple Frequently Asked Questions
How many Broadway shows has Harry Hepple been in?
Harry Hepple has not appeared on Broadway.
How many West End shows has Harry Hepple been in?
Harry Hepple has appeared on London's West End in 5 shows.
What was Harry Hepple's first West End show?
Harry Hepple's first West End show was The 25th Annual Putnam County Spelling Bee which opened in 2011