Latest News on Georgia Lowe
Stage Credits
Productions
[West End, 2022]
Designer
[West End, 2019]
Designer
Georgia Lowe News
THE GOOD PERSON OF SZECHWAN Comes To Sheffield Theatres in 2023
by Stephi Wild - Jun 17, 2022
Lyric Hammersmith Theatre, ETT and Sheffield Theatres today announce a new co-production of Bertolt Brecht's The Good Person of Szechwan, written by Nina Segal (In the Night Time [Before The Sun Rises], directed by Sheffield Theatres RTYDS Associate Artistic Director Anthony Lau (Anna Karenina), and commissioned by ETT due to open in Spring 2023.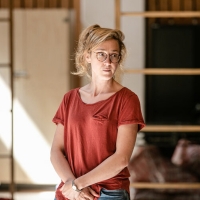 BWW Interview: Director of HENRY VIII, Amy Hodge, Talks Women and Re-Interpreting The Bard
by Paige Cochrane - Jun 6, 2022
With an expansive career directing for both stage and screen, Olivier-nominated director Amy Hodge has worked at some of the most respected theatre venues across the country. Her latest collaboration at Shakespeare's Globe is Henry VIII, a punchy revival of the infamous classic that saw the original Globe burn to the ground.
Review Roundup: HENRY VIII Opens at Shakespeare's Globe
by Review Roundups - May 27, 2022
Read all the reviews as Shakespeare's Globe presents Henry VIII running through 21 October, directed by Amy Hodge. Adam Gillen plays King Henry VIII, returning to the Globe stage following his acclaimed performance of Mercutio in Romeo & Juliet in 2021.
BWW Review: HENRY VIII, Shakespeare's Globe
by Paige Cochrane - May 27, 2022
As the most notorious monarch in British history, Henry VIII's rule was tyrannous and imposing. Known for his colossal physique and consort of six unlucky wives, Henry Tudor has long stood as an example of the damage done by brutish men with excessive power. His reputation as a prolific abuser of women has inspired an array of assertive feminist theatre and this offering by Shakespeare's Globe is no exception.
Photos: Inside Rehearsal For HENRY VIII at Shakespeare's Globe; Full Cast Announced!
by Stephi Wild - May 5, 2022
Adam Gillen will play King Henry VIII, returning to the Globe stage following his acclaimed performance of Mercutio in Romeo & Juliet in 2021. Adam's other theatre credits include Killer Joe (starring Orlando Bloom) in 2018 for which he was Olivier nominated for Best Supporting Actor, and the National Theatre's acclaimed production of Amadeus, opposite Lucian Msamati. 
The National Theatre Announces New Productions For All Three South Bank Stages This Summer
by Stephi Wild - Feb 22, 2022
The National Theatre today announces new productions for all three South Bank stages this summer: Jack Absolute Flies Again in the Olivier theatre, Much Ado About Nothing in the Lyttelton theatre and All of Us in the Dorfman theatre with tickets on sale to the public from Thursday 10 March.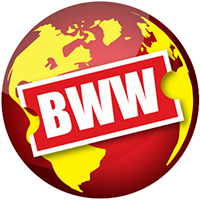 Shakespeare's Globe Announces Summer Season 2022
by Stephi Wild - Jan 25, 2022
Shakespeare's Globe has announced the Summer Season 2022 full of pomp, pageantry, politics, and power.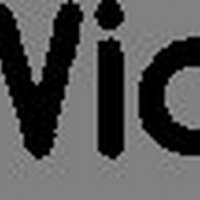 Casts Announced For Upcoming Shows KLIPPIES and AI at the Young Vic
by Stephi Wild - Jul 6, 2021
Klippies is Jessica Sian's acclaimed coming-of-age drama about an unlikely friendship and the intensity of first love set in modern day Johannesburg, and AI is a new play by Genesis Fellow and Young Vic Associate Director Jennifer Tang and Company, created using a deep-learning system to generate human-like dialogue and script.
Casting Announced For DICK WHITTINGTON At National Theatre
by Stephi Wild - Nov 4, 2020
For one year only, pantomime comes to the National Theatre, and the full company of Dick Whittington have begun rehearsals this week. This is further to confirmation from the government that rehearsals can continue in a socially distanced environment during this period of national Coronavirus measures.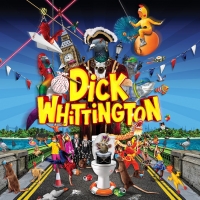 National Theatre Announces THE NORMAL HEART and DICK WHITTINGTON On Sale For Olivier In-the-Round Season
by Stephi Wild - Oct 23, 2020
For one year only, pantomime comes to the National Theatre. Jude Christian and Cariad Lloyd's hilarious and heartfelt version of Dick Whittington, first staged at Lyric Hammersmith in 2018 and freshly updated for 2020, will open in the socially distanced Olivier theatre on the 11 December.