Latest News on Josephine Barstow
Josephine Barstow News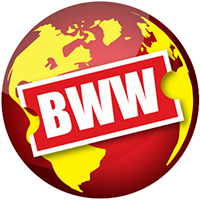 Notable Debuts And Established Names Highlight The Grange Festival's 2023 Season
by Stephi Wild - Oct 12, 2022
Since its inception in 2017, The Grange Festival has swiftly developed a reputation as a destination venue for outstanding singers, top-notch conductors, world-class productions and discerning audiences - and the 2023 season is set to raise its standing amongst the cognoscenti even higher.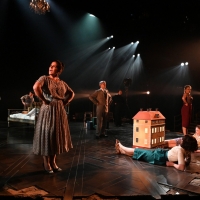 A LITTLE NIGHT MUSIC Returns To Leeds Playhouse This Summer
by Stephi Wild - May 3, 2022
A Little Night Music, Sondheim's acerbic musical romance, is set to beguile audiences once more this summer as it makes a welcome return to the Leeds Playhouse stage.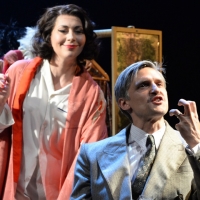 BWW Review: A LITTLE NIGHT MUSIC, Leeds Playhouse
by Gary Naylor - Jul 9, 2021
A wonderful revival of a show, marrying beautiful music and singing with poignancy and wit
Opera North Announces Post-Lockdown Performances
by Stephi Wild - Apr 8, 2021
New live performances by Opera North are announced today, with four performances of Beethoven's only opera, Fidelio, planned to be the first large scale production for over a year as the Leeds-based opera company builds back towards a fuller programme of public events.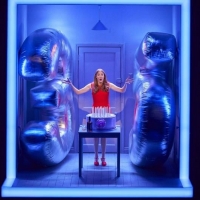 BWW Feature: THE BIRTHDAY MONTH / SONDHEIM 1 - Five productions that we won't forget
by Matt Wolf - Mar 15, 2021
Last week, we acknowledged the forthcoming birthday of Andrew Lloyd Webber via a look back at five defining London stagings of his work. This time, we offer the same tribute to Stephen Sondheim, with whom Lloyd Webber, 18 years Sondheim's junior, shares a birthdate of March 22: on that day, the great man turns 91.
The Shows That Made Us: FOLLIES
by Anthony Walker-Cook - Sep 23, 2020
I owe a lot to Follies - friendships with fans and actors and occasional pieces of journalism have resulted from the show - but it made me realise how transformative live theatre can be. Thinking about it, it's ironic that a show signalling the death of old Broadway should ignite such a passion, but isn't that the point of Follies?
2018 FOLLIES Cast Recording is Now Available At The NT Bookshop
by Stephi Wild - May 17, 2019
Following the final performance of Follies in the Olivier on 11 May, the National Theatre announces the CD release of Stephen Sondheim's legendary musical Follies - 2018 National Theatre Cast Recording this Friday, 17 May.
Song Insights: 'One More Kiss', FOLLIES
by Rona Kelly - May 11, 2019
Today is the last day of Follies at the National Theatre, which means we have time for just one more Song Insight before they part, as Nigel Lilley talks 'One More Kiss'.
Last Chance To See Stephen Sondheim's FOLLIES At The National Theatre
by Stephi Wild - Apr 24, 2019
Follies returns to the NT for its final eight performances at the National Theatre on 6 May. Stephen Sondheim's legendary musical includes such classic songs as 'Broadway Baby', 'I'm Still Here' and 'Losing My Mind'. Featuring a cast of 40 and an orchestra of 21, Follies is directed by Dominic Cooke.

Review Roundup: What Did Critics Think of JACK THE RIPPER: THE WOMEN OF WHITECHAPEL at London Coliseum?
by Alan Henry - Apr 1, 2019
The world premiere of Iain Bell's Jack the Ripper: The Women of Whitechapel, following his critically-acclaimed In Parenthesis is playing at the London Coliseum through April 12, 2019.
Josephine Barstow Videos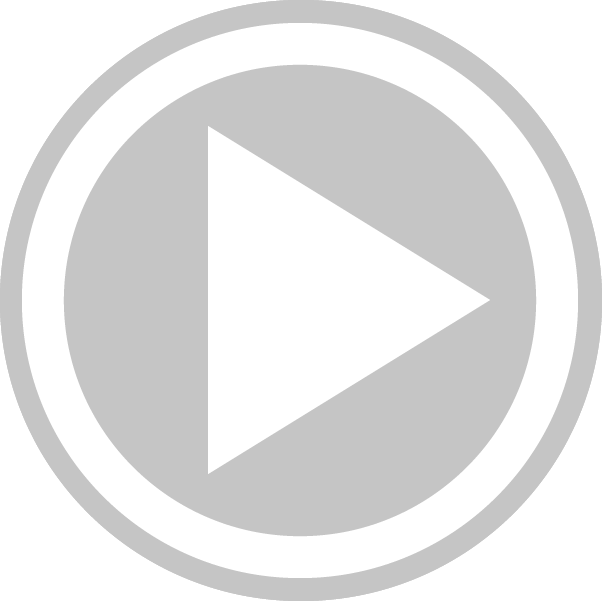 VIDEO: Behind the Scenes with FOLLIES - What Is Sondheim's Classic Musical About?
by BWW News Desk - Sep 18, 2017
Including such classic songs as Broadway Baby, I'm Still Here and Losing My Mind, Stephen Sondheim's legendary musical FOLLIES is being staged for the first time at the National Theatre. Tracie Bennett, Janie Dee and Imelda Staunton play the magnificent Follies in this dazzling new production. Featuring a cast of 37 and an orchestra of 21, the production is directed by Dominic Cooke (Ma Rainey's Black Bottom). In the video below, get a look behind the scenes with the company talking about what this classic musical is about!
Josephine Barstow Frequently Asked Questions
How many Broadway shows has Josephine Barstow been in?
Josephine Barstow has not appeared on Broadway.
How many West End shows has Josephine Barstow been in?
Josephine Barstow has appeared on London's West End in 2 shows.
What was Josephine Barstow's first West End show?
Josephine Barstow's first West End show was Follies which opened in 2017