Charlotte Photos
Browse photos from live + streaming theatre in Charlotte.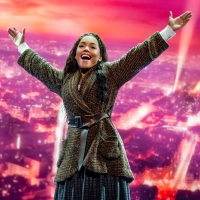 Photo: First Look At Kyla Stone As Anya In ANASTASIA On Tour
by BWW Staff - Broadway

(10/19/2021) - BroadwayWorld has a first look at Kyla Stone as Anya in the non-equity National Tour of ANASTASIA!
---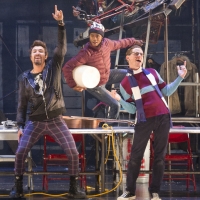 Photos: Get A First Look At The New Cast Of RENT On Tour
by BWW Staff - Broadway

(10/18/2021) - BroadwayWorld has a first look at the new cast of the RENT 25th Anniversary Farewell Non-Equity Tour, the Pulitzer Prize and Tony Award-winning landmark rock musical written by Jonathan Larson.
---
Wes Williams, Mia Massaro & More to Star 2021-22 North American Tour of AN OFFICER AND A GENTLEMAN; Get a First Look!
by Chloe Rabinowitz - Las Vegas

(8/4/2021) - The producers of the new musical AN OFFICER AND A GENTLEMAN, announced today that the world premiere will take place in Las Vegas at The Smith Center for the Performing Arts on October 26-31, 2021 followed by a multi-season tour that will visit more than 50 cities in the 2021-2022 season.
---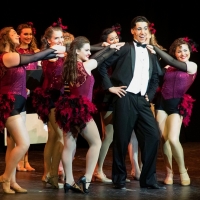 BWW Interview: Gwen Berger And Karen Vitco at Eagles Wing Studio
by Donna Marie Nowak - Charlotte

(10/14/2020) - 'There is nothing greater than the arts to affect and shape the whole person,' says Karen Vitco, who along with founder Gwen Berger, is one of the directors of Eagles Wing Studio, a musical theater company in South Charlotte, North Carolina that has positively impacted and enhanced the lives of its students since their neophyte performance of Little Women (still as CHEA singers) in 2013. Having obtained their nonprofit license in 2014, the company provides rigorous training in the fields of classical singing, dancing and acting techniques, as well as the opportunity for unlimited personal growth in each student. Annually, the company presents a musical in the spring for both the Junior and Senior Companies, as well as a recital in the fall, along with outreach programs at nursing homes, assisted living and community events, all of which has been curtailed temporarily by the coronoavirus. Classes continue with full covid precautions and safeguards. The company's mission includes fostering a lifetime appreciation of the arts and strengthening leadership skills in its performers and students. I spoke with Gwen Berger and Karen Vitco about the company which has now added two gifted artists Mavis Scully and her daughter Guinevere to its ranks.
---
Photo Flash: First Look at JULIUS CAESAR at PlayMakers
by Stephi Wild - Raleigh

(3/5/2020) - The Bard's classic play of politics and power hits the stage at PlayMakers for the first time ever. When Julius Caesar's heroic magnetism tips the scale and threatens to undo four centuries of republican rule in Rome, a small band of patriots determine to put things right. But is their "right" any better?
---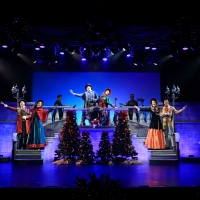 Photo Flash: Flat Rock Playhouse Presents A FLAT ROCK PLAYHOUSE CHRISTMAS
by A.A. Cristi - Charlotte

(12/9/2019) - Flat Rock Playhouse bids farewell to 2019 with a holiday celebration that's sure to entertain and inspire. For the third year in a row, A Flat Rock Playhouse Christmas will close out the season in style and whimsy. This production features beloved holiday songs, spectacular dance numbers, sublime vocals, and hilarious sketches. Running November 29th - December 30th, A Flat Rock Playhouse Christmas, guarantees wholesome and jovial entertainment with classics such as "Ave Maria", "Have Yourself A Merry Little Christmas", and "Sleigh Ride".
---