SHOW
DATES
THEATRE

Legally Blonde the Musical


An award-winning musical based on the adored movie which follows the transformation of Elle Woods as she tackles stereotypes and scandal in pursuit of her
6/23 - 7/3/2022

Duke Family Performance Hall
207 Faculty Drive
Davidson

Noises Off


Brimming with slapstick comedy, this delightful farce is complete with slamming doors, on and offstage intrigue, falling trousers, andof course flying sardines! A hilarious behind-the-scenes
7/21 - 7/31/2022

Duke Family Performance Hall
207 Faculty Drive
Davidson

Joseph and the Amazing Technicolor Dreamcoat


Sha la la, Joseph, youre doing fine! You and your dreamcoat, ahead of your time! One of the most enduring shows of all time, Joseph
8/5 - 8/13/2022

Legacy Theater and Music Company
3201 Gribble Road, Suite D and F
Stallings

PUFFS


For seven years a certain boy wizard went to a certain Wizard School and conquered evil. This, however, is not his story. This is the
8/19 - 8/21/2022

Armour Street Theater
307 Armour Street
Davidson

Murder on the Orient Express


Just after midnight, a snowdrift stops the Orient Express in its tracks. The luxurious train is surprisingly full for the time of the year, but
9/22 - 10/9/2022

Armour Street Theater
307 Armour Street
Davidson

Disney's Beauty & the Beast


The Award-winning animated film and stage play comes to life in this romantic and beloved take on the classic fairytale. Based on the original Broadway
11/4 - 11/13/2022

Armour Street Theater
307 Armour Street
Davidson

Winter Wonderettes


The Wonderettes are back! This seasonal celebration finds the girls entertaining at the annual Harpers Hardware Holiday Party. When Santa turns up missing, the girls
12/1 - 12/18/2022

Armour Street Theater
307 Armour Street
Davidson

The Play That Goes Wrong


Visual content only
12/1 - 12/31/2022

Actor's Theatre of Charlotte
Charlotte

BLKS


Visual content only
3/22 - 4/8/2023

Actor's Theatre of Charlotte
Charlotte

Vanya and Sonia and Masha and Spike


 Christopher Durang
3/22 - 4/16/2023

North Carolina Stage Company
Asheville




Back to the Main Page | Browse Local Theatres
---
Latest Charlotte Reviews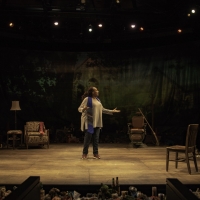 BWW Review: UNTIL THE FLOOD at Spoleto's Festival Hall
by Perry Tannenbaum - June 09, 2022
UNTIL THE FLOOD is an amazing, transformative theatre experience, a lesson for us all - including playwright Dael Orlandersmith, who researched it in Ferguson and St. Louis, Missouri....
BWW Review: THE APPROACH at Landmark Productions
by Perry Tannenbaum - June 05, 2022
...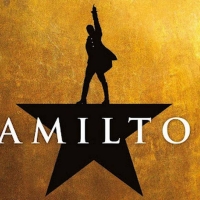 BWW Review: HAMILTON Returns To Charlotte Post Pandemic at Belk Theatre
by Vickie Evans - April 29, 2022
Read our critic's review. 'Bravo! Bravo! Bravo!' I heard myself screaming loudly in sync with the other 2,000 plus fans at the Belk Theatre, located in the heart of Uptown Charlotte, as we rendered a standing ovation to the incredible splendor of the Tony award-winning musical, Hamilton (winner of ...
BWW Review: KAT EDMONSON Brings Latenight Chic to Middle C
by Perry Tannenbaum - April 15, 2022
With a mix of perennial favorites and time-tested originals, KAT EDMONSON made her long-anticipated Charlotte debut, charming a latenight Middle C Jazz Club audience...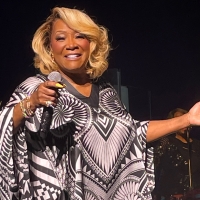 BWW Review: Patti LaBelle Takes the Stage at Belk Theater
by Vickie Evans - March 14, 2022
'When You Talk About Love'...You Must Be Talking About Ms. Patti LaBelle. Ms. LaBelle Performed At The Belk Theater, In Charlotte, NC. This Timeless Beauty Always Delivers A Fun Time Of Chart-Topping Songs Filled With Joy And Amusement....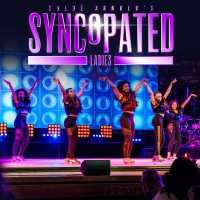 BWW Review: CHLOE' ARNOLD'S SYNCOPATED LADIES LIVE! at Knight Theater
by Vickie Evans - February 24, 2022
Syncopated Ladies, founded by Chloe' Arnold, is the most viewed female tap dance band in history. They were recognized by Beyonce, whose support catapulted them on a global platform....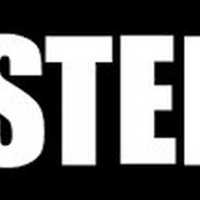 BWW Review: STEP AFRIKA! at Blumenthal Performing Arts Center's Booth Playhouse
by Vickie Evans - February 23, 2022
Step Afrika! An infusion of drums, dance, and singing that foretells the true uprising of the Stono Rebellion that birth The Negro Act of 1740....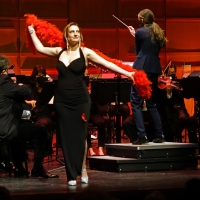 BWW Review: RAVEL PIANO CONCERTO at Charlotte Symphony Orchestra
by Perry Tannenbaum - January 30, 2022
Stewart Goodyear was scintillating in his Charlotte Symphony debut, but the Stravinsky-Weill lineup that followed wasn't an anticlimax....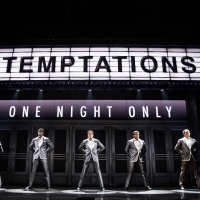 BWW Review: AIN'T TOO PROUD TO BEG at Belk Theater
by Vickie Evans - January 24, 2022
Ain't Too Proud To Beg (ATPTB), The Life and Times Of The Temptations, based on the book by Dominique Morisseau, is a compelling, "tell-all" biographical musical about the triumphs and trials of Motown's number one male group....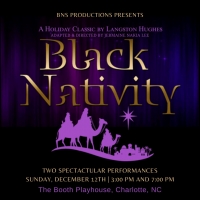 BWW Review: BNS Productions Present BLACK NAVITY
by Vickie Evans - December 19, 2021
BNS Productions present an adaptation of the Langston Hughes classic, 'Black Nativity', directed by Jermaine Nakia Lee...