NATE: A ONE MAN SHOW From Natalie Palamides Premieres Dec. 1 on Netflix
November 23, 2020

Natalie Palamides: Nate - A One Man Show will premiere globally on Netflix December 1, 2020.
---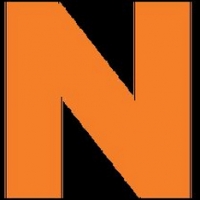 Conan O'Brien Extends Relationship With WarnerMedia; CONAN to End Run June 2021
November 17, 2020

After an extraordinary 28 years as a late night television host including a ten-year, critically-acclaimed run on TBS, Conan O'Brien will extend his relationship with WarnerMedia with a brand new, wee...
---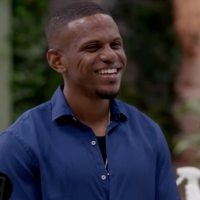 VIDEO: Watch the Official Trailer for FULL BLOOM on HBO Max
by Stage Tube - November 13, 2020

Inviting us into a vibrant and wondrous world, Full Bloom finds ten talented and innovative up-and-coming florists bringing their spectacular creative visions to a grueling but gorgeous competition se...
---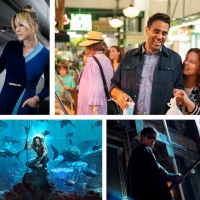 TNT, TBS and truTV Are Kicking Off the Holiday Season with THANKSGIVING TO THE HBO MAX
November 09, 2020

TNT, TBS and truTV are taking this "Thanksgiving to the HBO Max" and giving audiences a taste of the streamer's powerhouse programming slate.
---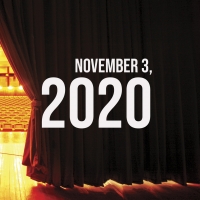 Virtual Theatre Today: Tuesday, November 3- with Gavin Creel, Sean Hayes and More!
November 03, 2020

Today (November 3) in live streaming: A Stars in the House Vote-A-Thon and so much more!
---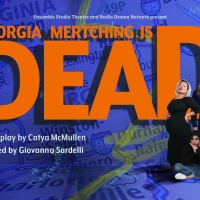 Andrea Savage Directs Film Adaptation of GEORGIA MERTCHING IS DEAD
October 29, 2020

Andrea Savage will direct a film adaptation of 'Georgia Mertching Is Dead,' an Off Broadway play written by Catya McMullen.
---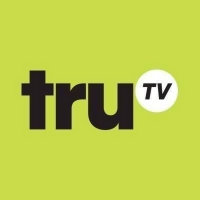 truTV Serves Up Comedic Cooking Competition Series FAST FOODIES
October 28, 2020

truTV has ordered 10 episodes of the tongue-and-cheek cooking competition series 'Fast Foodies.'
---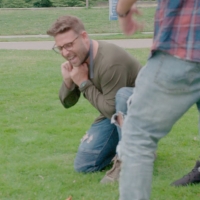 truTV Greenlights BIG TRICK ENERGY
October 27, 2020

truTV has ordered 10 episodes of the comedic and outrageous unscripted illusionist stunt series "Big Trick Energy."
---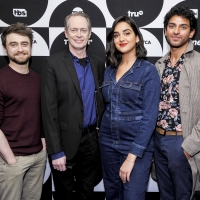 TBS Orders New Season of Top-Rated Comedy Anthology Series MIRACLE WORKERS
October 22, 2020

The network has tapped Dan Mirk and Robert Padnick to serve as showrunners for the newest installment.
---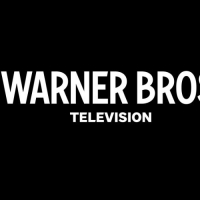 Industry Leader Channing Dungey Named Chairman, Warner Bros. Television Group
October 19, 2020

Highly esteemed TV industry leader Channing Dungey has been named Chairman, Warner Bros. Television Group starting her tenure at the Studio early next year.
---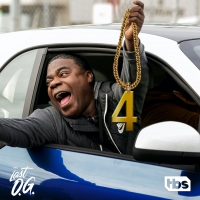 TBS Renews THE LAST O.G. for a Fourth Season
October 15, 2020

TBS has ordered a fourth season of Tracy Morgan's critically-acclaimed comedy series "The Last O.G."
---
EPIX's Stand-Up Series UNPROTECTED SETS Returns Oct. 16
October 13, 2020

Unprotected Sets returns for a second season, with an all new class of killer comedians.
---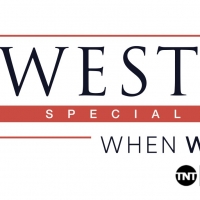 TNT's Friday WEST WING Marathons Galvanize Voters Throughout October
October 08, 2020

TNT will air Friday marathons of The West Wing, starting on October 9 leading up to the general election in November.
---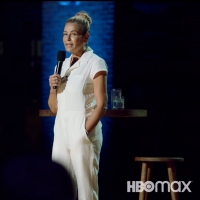 VIDEO: CHELSEA HANDLER: EVOLUTION Premieres Oct. 22 on HBO Max
October 07, 2020

On Thursday, October 22, Chelsea Handler makes her long awaited return to stand-up.
---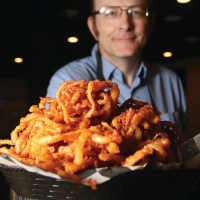 New Documentary THE RINGMASTER Out Today
October 07, 2020

1091 Pictures presents a new documentary from the mind of Zachary Capp of Capp Bros. Productions, THE RINGMASTER.
---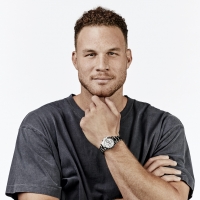 truTV Scores a Slam Dunk with Series Order for DOUBLE CROSS
October 01, 2020

truTV announced today a greenlight for Double Cross with Blake Griffin, an unscripted comedy prank show, which will air on truTV in 2021.
---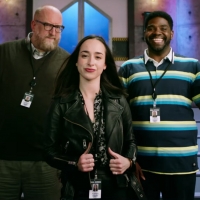 truTV's New Original Series TOP SECRET VIDEOS Premieres October 29th
September 21, 2020

Expanding on its audacious content with relatable characters and laugh-out-loud moments, truTV has greenlit Top Secret Videos from Industrial Media's Emmy® Award-winning The Intellectual Property Corp...
---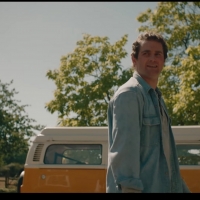 VIDEO: Watch the Trailer for THE MURDERS AT WHITE HOUSE FARM
by Stage Tube - September 18, 2020

An infamous true crime story. Over thirty years ago, three generations of one family were murdered at their isolated farm. Initial evidence pointed the finger at the daughter of the family who had a h...
---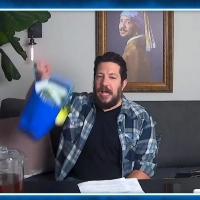 IMPRACTICAL JOKERS: DINNER PARTY Returns to truTV on October 15
September 10, 2020

Cable's #1 new unscripted comedy series Impractical Jokers: Dinner Party returns to truTV on Thursday, October 15 at 10:00pm ET/PT with 10 new celebrity-packed episodes.
---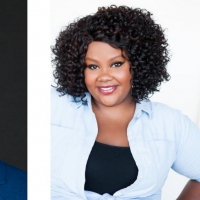 John Cena and Nicole Byer Set to Host WIPEOUT Revival
September 10, 2020

Multifaceted megastar John Cena (Fast & Furious 9, The Suicide Squad) and Emmy-nominated comedian and actress Nicole Byer (Nailed It!, Girl Code) have signed on to host TBS' revival.
---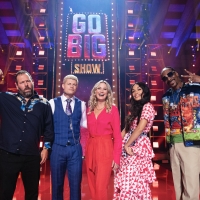 TBS Orders GO-BIG SHOW With Celebrity Judges Snoop Dogg, Rosario Dawson
September 10, 2020

TBS has ordered a full season of Go-Big Show, an hour-long extreme talent competition starring celebrity judges Snoop Dogg, Rosario Dawson, Jennifer Nettles and "The American Nightmare" Cody.
---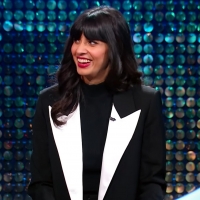 THE MISERY INDEX Returns to TBS on October 20
September 09, 2020

Beginning Tuesday, October 20, at 10:30pm ET/PT on TBS, host Jameela Jamil joins the stars of truTV's Impractical Jokers – Brian "Q" Quinn, James "Murr" Murray, Joe Gatto and Sal Vulcano – for all new...
---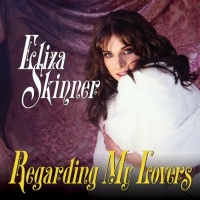 Eliza Skinner Debut Album 'Regarding My Lovers' Out Today
September 04, 2020

Comedian ELIZA SKINNER today releases her debut comedy album a??REGARDING MY LOVERSa?? on ASPECIALTHING RECORDS.
---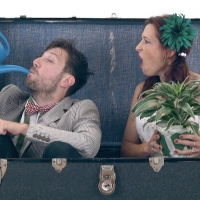 PUSH Physical Theatre's Trunk Show Will Be Presented as Part of Virtual Rochester Fringe
September 01, 2020

Rochester's internationally renowned PUSH Physical Theatre hasn't missed performing in a Rochester Fringe since the festival debuted in 2012, and this year's virtual Fringe is no exception.
---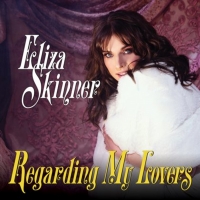 Eliza Skinner's Debut Album 'Regarding My Lovers' Out Sept. 4
August 25, 2020

Comedian ELIZA SKINNER will release her debut comedy album 'REGARDING MY LOVERS' on ASPECIALTHING RECORDS on FRIDAY, SEPTEMBER 4.
---