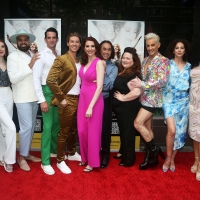 Photos: New Musical TITANIQUE Sets Sail on Opening Night!
by Bruce Glikas - June 24, 2022

TITANIQUE, the irresistibly funny and irreverent new musical send-up of the blockbuster film Titanic, featuring the songs of pop icon Céline Dion, celebrated its opening night at The Asylum Theatre. ...
---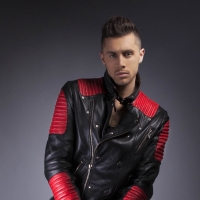 Stewart Taylor Drops New Pop Single 'Maybe We Shouldn't Talk'
by A.A. Cristi - June 24, 2022

Pop singer-songwriter Stewart Taylor drops his latest catchy single, 'Maybe We Shouldn't Talk' and it's bound to be the song of the summer! Being a song about breaking ties with an ex-boyfriend, it's ...
---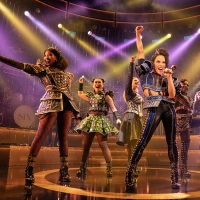 Tickets to SIX At The Ordway Center For The Performing Arts On Sale Now
by Chloe Rabinowitz - June 24, 2022

The Ordway Center for the Performing Arts has announced that tickets for the electrifying new musical phenomenon SIX by Toby Marlow and Lucy Moss are now on sale. The Broadway musical will run for 16 ...
---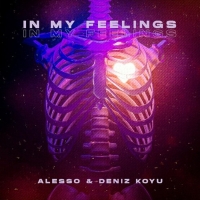 Alesso & Deniz Koyu Drop 'In My Feelings'
by Michael Major - June 24, 2022

With "In My Feelings" Alesso's blockbuster 2022 continues at full speed. He began the year by collaborating with Katy Perry on "When I'm Gone" and made his Saturday Night Live debut alongside the pop ...
---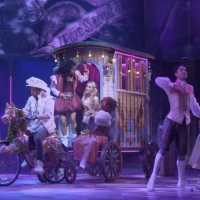 VIDEO: Go Inside the First Performance of & JULIET in Toronto
by Stage Tube - June 24, 2022

In an all new video, go inside the first performance of & Juliet in North America and get a first look at the cast in action and curtain call. The musical plays a limited 8-week engagement a...
---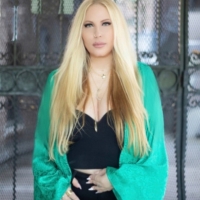 Karine Hannah's 80's LP Revives And Revamps Your Favorite Hits
by Grace Cutler - June 24, 2022

Karine Hannah's 80's EP is a reimagination of timeless classics.
---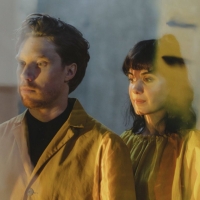 Simon Goff & Katie Melua Release New Single 'Textures of Memories'
by Michael Major - June 24, 2022

Violinist, composer, and Grammy Award-winning sound engineer, Simon Goff, and multi-platinum-selling singer-songwriter, Katie Melua, today unveil their new single 'Textures of Memories', the second of...
---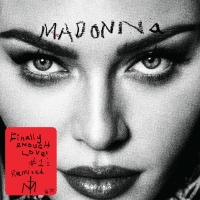 Madonna Releases 'Finally Enough Love' Remix Album
by Michael Major - June 24, 2022

Madonna has released 'Finally Enough Live,' a new album compilation of remixed version of her hit singles. The album is a celebration of Madonna's music and her homage to dance culture through the yea...
---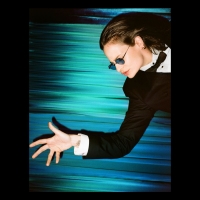 Christine and the Queens Returns With 'Je Te Vois Enfin'
by Michael Major - June 24, 2022

The French genre-bending pop phenomenon is back as the mysterious Redcar, presenting us with new single "Je te vois enfin". "Je te vois enfin" is imagined, written, produced and performed by Christine...
---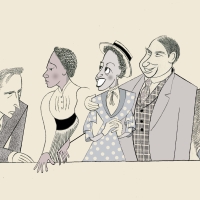 Ken Fallin Draws the Stage - CHAINS
by Ken Fallin - June 24, 2022

Check out Ken Fallin's latest caricature of Jeremy Beck, Laakan McHardy, Claire Saunders, Anthony Cochrane, and Peter Townsend in Mint Theater Company's production of Chains.
---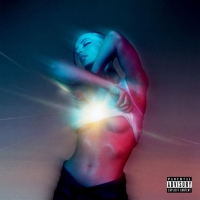 FLETCHER Shares New Single 'Her Body Is Bible'
by Michael Major - June 24, 2022

Executive-produced by Malay (Frank Ocean, Lorde) — who also helmed FLETCHER's 2019 debut EP you ruined new york city for me and its follow-up THE S(EX) TAPES, a 2020 release that hit No. 1 on iTunes a...
---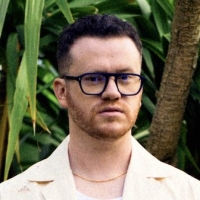 VIDEO: Sam Fischer Releases Video for 'All My Loving'
by Michael Major - June 24, 2022

The beautifully shot cinematic visual, directed by Harry Law, depicts Sam presenting us with a cast of characters moving in and out of the throes of every stage of love. New love, self-love and enduri...
---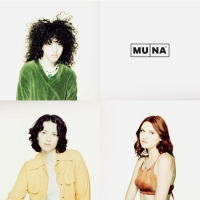 MUNA Releases Self-Titled Album
by Michael Major - June 24, 2022

MUNA, the band's self-titled third album, is more than a return. The synth on "What I Want" scintillates like a Robyn dance-floor anthem; "Anything But Me," galloping in 12/8, gives off Shania Twain i...
---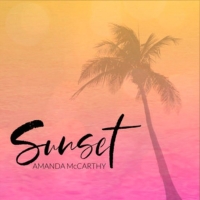 Amanda McCarthy Shines With New Pop Single 'Sunset'
by Michael Major - June 24, 2022

Nashville based singer/songwriter Amanda McCarthy recently released her new single 'Sunset.' With whimsical lyrics like singing me to sleep with your melody so sweet, like a cherry on a sundae after a...
---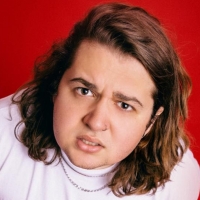 Games We Play Announce New EP 'Get a Job'
by Michael Major - June 24, 2022

Games We Play has unveiled his brand new single "St. Girlfriend". Miami-born and Los Angeles-based singer, songwriter, multi-instrumentalist, producer, and pop-punk provocateur Games We Play (a.k.a Em...
---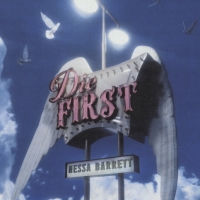 Nessa Barrett Releases New Single 'Die First'
by Michael Major - June 24, 2022

Nessa Barrett gives fans another piece of her heart on the moving new single "die first." Produced by and co-written with frequent collaborator Evan Blair, the deeply personal anthem is about the flee...
---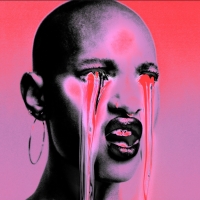 WILLOW Releases New Single ' it's my fault'
by Michael Major - June 24, 2022

WILLOW has released her new single, " it's my fault" along with a performance music video directed by Dana Trippe. The song is the first taste of WILLOW's forthcoming album out later this summer and f...
---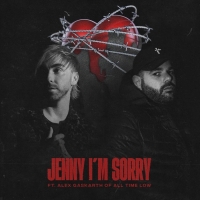 Masked Wolf Shares 'Jenny I'm Sorry' Featuring Alex Gaskarth of All Time Low
by Michael Major - June 24, 2022

Masked Wolf has joined forces with G-Eazy, Bebe Rexha, and most recently Bring Me The Horizon on "Fallout," while All Time Low teamed up with blackbear and Demi Lovato on their hit single "Monsters," ...
---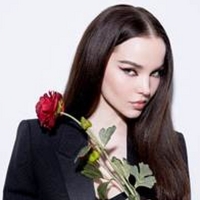 Dove Cameron Releases New Single 'Breakfast'
by Michael Major - June 24, 2022

Chart topping singer/songwriter and Emmy Award-winning actress Dove Cameron serves up her latest musical offering "Breakfast.' Coming hot off the heels of her massive smash hit "Boyfriend," the track ...
---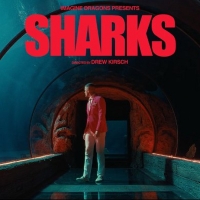 Imagine Dragons Unveil New Single 'Sharks'
by Michael Major - June 24, 2022

Directed by VMA Award winner Drew Kirsch [Taylor Swift], the song's music video is set against the iconic backdrop of the Las Vegas strip and follows Imagine Dragons on the heist of their lives across...
---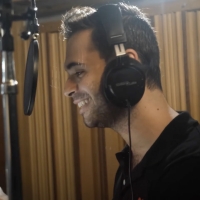 VIDEO: Go Inside the Recording Studio for KALEVALA; Available Today!
by Team BWW - June 24, 2022

The highly anticipated original concept album for Kalevala The Musical (book, music, and lyrics by Johanna Telander) celebrates its release today, June 24. The album features orchestrations by Finnish...
---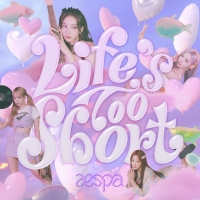 K-Pop Stars aespa Release Brand New Single 'Life's Too Short'
by Michael Major - June 24, 2022

Globally beloved K-Pop girl group aespa make their English-language debut with the irresistible single "Life's Too Short." The track was originally debuted at Coachella earlier this year. "Life's Too ...
---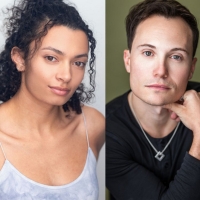 Complete Cast Announced For JESUS OF SUBURBIA: THE MUSIC OF GREEN DAY At The Green Room 42
by Stephi Wild - June 24, 2022

Green Day is famously known for infusing the raw power of punk with melodic pop sensibilities and relatable lyrics to capture the angst-ridden restlessness of American teenagers at the end of the 20th...
---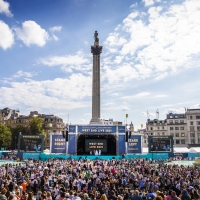 West End LIVE Starts Tomorrow
by Aliya Al-Hassan - June 24, 2022

With only a day to go until West End LIVE, final details have been revealed for the annual free weekend showcasing the best of London's musicals.
---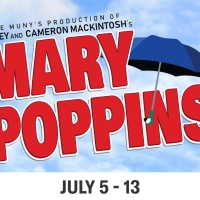 Full Cast Announced For MARY POPPINS at The Muny
by Stephi Wild - June 24, 2022

The Muny announced today its full cast, design and production teams for the theatre's hi...
---
Current Shows on POP