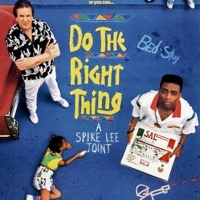 AFI Movie Club Partners With Universal Pictures For Online Special Event: A Conversation With Spike Lee & DO THE RIGHT THING
June 23, 2020

The American Film Institute (AFI) announced today that AFI Movie Club is partnering with Universal Pictures to offer free rentals of DO THE RIGHT THING and host an online conversation with Academy Awa...
---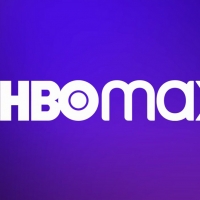 HBO Max Launches Today with All 8 HARRY POTTER Films
May 27, 2020

WarnerMedia's highly anticipated streaming platform, HBO Max, has officially launched today, featuring a leading collection of content curated from across WarnerMedia's legendary catalog and a roster ...
---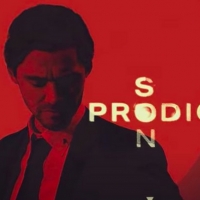 FOX Renews PRODIGAL SON for a Second Season
May 22, 2020

FOX has renewed PRODIGAL SON for a second season, it was announced by Michael Thorn, President, Entertainment, for FOX Entertainment.
---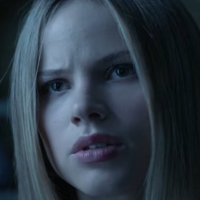 FOX Entertainment Renews Hit Drama Series PRODIGAL SON For A Second Season
May 21, 2020

FOX has renewed PRODIGAL SON for a second season, it was announced today by Michael Thorn, President, Entertainment, for FOX Entertainment.
---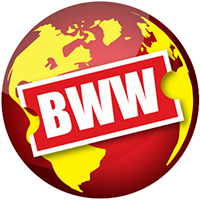 International Music Icons To Perform Global Stay Well Concert Promoting Illness Prevention
May 20, 2020

Music legends Chick Corea, Mark Isham, Greg Camp and chart-toppers from six continents come together-virtually-for the Stay Well Concert hosted by actress Erika Christensen (Parenthood) and presented ...
---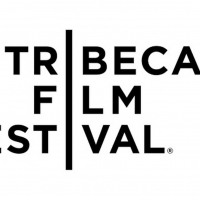 Tribeca Film Festival Announces Winners For 2020 Jury Competition And Art Awards
April 30, 2020

The Tribeca Film Festival, presented by AT&T, announced the winners for the 2020 juried competition, awarding top honors from this year's program.
---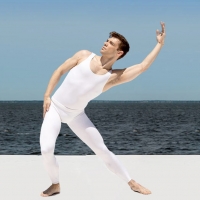 2020 Edition Of Fire Island Dance Festival Cancelled
April 28, 2020

The 2020 edition of Fire Island Dance Festival, the charitable event of the Fire Island summer, is canceled due to the COVID-19 pandemic.
---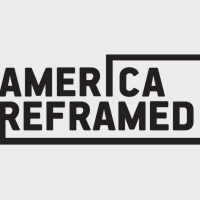 AMERICA REFRAMED Returns to World Channel This May
April 21, 2020

America ReFramed, the award-winning documentary series dedicated to showcasing independent documentary films highlighting the mosaic of life and cultures in contemporary America, returns for its eight...
---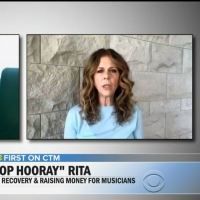 VIDEO: Rita Wilson Opens Up About Her and Tom Hanks' Recovery
by Stage Tube - April 14, 2020

Actress and singer/songwriter Rita Wilson sits down with 'CBS This Morning' co-host Gayle King over video chat for her first interview since her and her husband Tom Hanks' coronavirus diagnosis.
---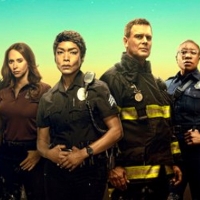 FOX Renews Drama Series 9-1-1 and 9-1-1: LONE STAR
April 13, 2020

FOX has renewed its top-rated drama series, 9-1-1 and 9-1-1: LONE STAR, from creators and executive producers Ryan Murphy, Brad Falchuk and Tim Minear, for the upcoming 2020-2021 television season, it...
---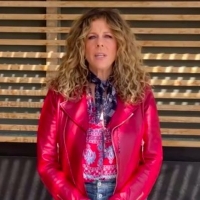 VIDEO: Rita Wilson Performs the National Anthem at NASCAR's iRacing Event
by Stage Tube - April 06, 2020

Rita Wilson has performed for the first time since revealing his diagnosis with COVID-19. Wilson appeared as part of NASCAR's virtual iRacing event, singing a rendition of the National Anthem.
---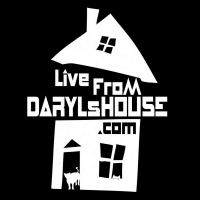 AXS TV Launches 14 Episodes of LIVE FROM DARYL'S HOUSE
March 31, 2020

 AXS TV announced today that the network is airing 14 episodes of the multi-award-winning music series Live From Daryl's Housea?"premiering on Sunday, April 19 at 9 p.m. ET/6 p.m. PT. AXS TV has curat...
---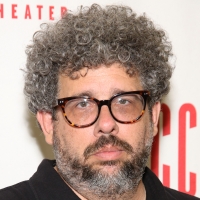 Neil LaBute is Releasing TEN X TEN Series as Streaming Content, Featuring Performances by Richard Kind, Judith Light & More
March 24, 2020

Neil LaBute's Ten X Ten Series will be offered as free content via The St. Louis Actors' Studio's Twitter account @STLAS1 beginning March 25, 2020.
---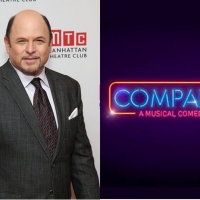 Jason Alexander Shares Chita Rivera Stories, the Cast of COMPANY Talks 'Sorry-Grateful' & More on STARS IN THE HOUSE
March 23, 2020

The Actors Fund has teamed with SiriusXM Broadway host Seth Rudetsky and his husband, producer James Wesley, to produce a daily mini-online show, entitled Stars in The House, featuring stars of stage ...
---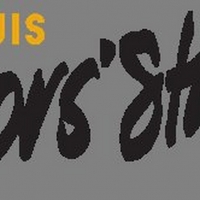 STLAS Offers Exclusive Online LaBute Content
March 16, 2020

St. Louis Actors' Studio (STLAS) to offer Neil LaBute's 10 x 10 series as exclusive streaming content for its current subscribers (new subscribers to the 20/21 season) and ticket holders and will post...
---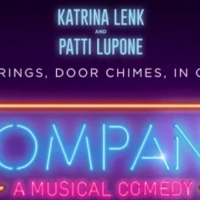 Meet the Cast of COMPANY - Now in Previews on Broadway!
March 02, 2020

Company is officially in previews on Broadway!  Following the engagement in London's West End, the new production of Sondheim and George Furth's landmark American musical, Company, directed by two-tim...
---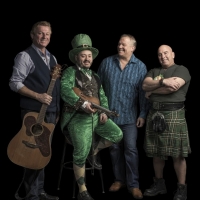 Acclaimed Irish Comedy Tour Comes To The Colonial March 12
February 18, 2020

Berkshire Theatre Group welcomes The Irish Comedy Tour at The Colonial Theatre on Thursday, March 12 at 7:30pm. Tickets are $25.
---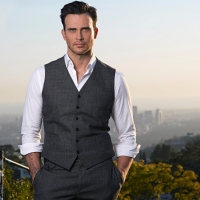 Cheyenne Jackson Will Make His UK Debut At Cadogan Hall
February 14, 2020

Grammy-nominated stage, television and film actor, singer, and songwriter, Cheyenne Jackson, will perform his first ever UK concert at Cadogan Hall on Sunday 28 June at 2.30pm & 6.30pm.
---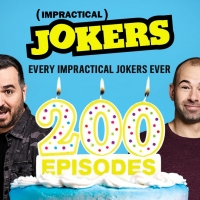 truTV to Air Every Episode of IMPRACTICAL JOKERS
February 03, 2020

Impractical Jokers' Milestone 200th Episode Will Air Thursday, Feb. 13.
---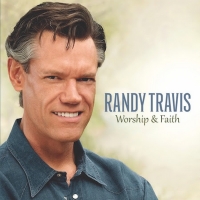 Gaither Music Group Announces Release Date for Randy Travis' Worship & Faith DVD
January 29, 2020

Gaither Music Group announced- today- that they will release a compilation of worship songs and hymns from seven-time GRAMMY winner Randy Travis with an album titled Precious Memories and an accompany...
---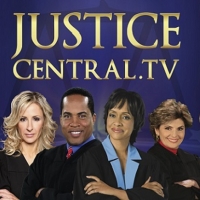 Byron Allen's Entertainment Studios Renews Five Court Series
January 21, 2020

Entertainment Studios, one of the largest independent producers and distributors of film and television, and owner of 15 U.S. broadcast television stations and nine 24-hour HD television networks now ...
---
Lin-Manuel Miranda, Julie Taymor & More Will Host Events at Sundance
January 16, 2020

Sundance Institute will curate dozens of offscreen events, including behind-the-scenes panels on the art of filmmaking, musical performances and a?" around the theme of Imagined Futures a?" a public B...
---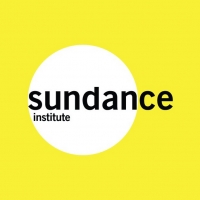 2020 Sundance Film Festival Announces Juries
January 14, 2020

Sundance Institute will gather 25 celebrated and revered expert voices across film, art, culture and science to award feature-length and short films shown at the 2020 Sundance Film Festival with 31 pr...
---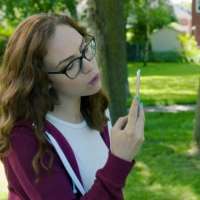 Gravitas Uploads Eli Batalion's APPINESS to Digital HD January 28th
January 13, 2020

Gravitas Ventures, a Red Arrow Studios company, in a partnership with eMerge Entertainment, has announced the Digital HD and Cable VOD launch of writer/director Eli Batalion's quasi-autobiographical (...
---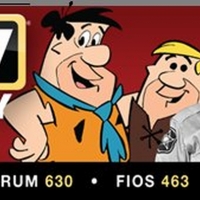 WMOR-TV Working To Renew CARRIAGE On DirecTV
January 03, 2020

Following protracted negotiations, the efforts of Hearst Television, parent of  WMOR-TV, to achieve a new carriage agreement with DIRECTV, reached an impasse, and, as a result, WMOR-TV is now no longe...
---