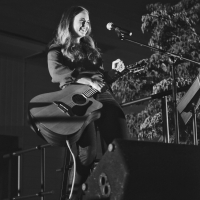 BWW Interview: Tina Scariano of FEELS LIKE HOME at The Green Room 42 on July 25th
by Stephen Mosher - July 23, 2021

The singer-songwriter with the voice of gold debuts her first solo show in New York twice in one weekend, starting tonight... and she has a lot to say with the music she has chosen to introduce hersel...
---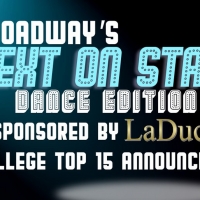 VIDEO: Next on Stage: Dance Edition College Top 15 Announced - Watch Now!
by Team BWW - July 23, 2021

Tune in tonight at 8pm ET for the latest episode of Next on Stage: Dance Edition, our online musical theatre dance competition for student performers sponsored by LaDuca Shoes!
---
BWW Interview: Marcus S. Daniel On Presenting URINETOWN As A Needed Salve for Pandemic Times
by Gil Kaan - July 23, 2021

MSD Productions will premiere URINETOWN THE MUSICAL for free on YouTube August 1, 2021.  Marcus S. Daniel produces and directs a diverse cast from across the entire country; including Kennen Butler, K...
---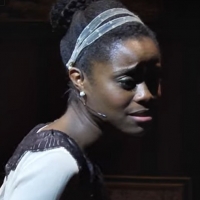 VIDEO: The A.R.T. Cast of GREAT COMET Performs 'Letters' in New Archival Footage
by Alexa Criscitiello - July 23, 2021

American Repertory Theatre has released never-before-seen archival footage of the monumental musical, Natasha, Pierre, and the Great Comet of 1812, from the show's pre-Broadway run!
---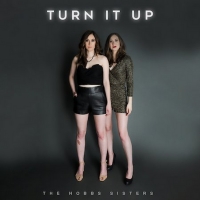 The Hobbs Sisters Release Debut Album 'Turn It Up'
July 23, 2021

Turn It Up features lyrics that are energetic, honest and relatable. The album showcases The Hobbs Sisters' powerful harmonies, authentic personalities and more than capable songwriting abilities. 
---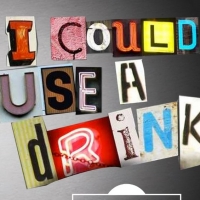 Alex Brightman and More Join I COULD USE A DRINK: THE SONGS OF DREW GASPARINI Virtual Listening Party
by Alexa Criscitiello - July 23, 2021

On Monday July 26th at 6PM ET, Broadway Records will host a virtual listening party for I COULD USE A DRINK: THE SONGS OF DREW GASPARINI, in celebration of show's upcoming run in London this summer.
---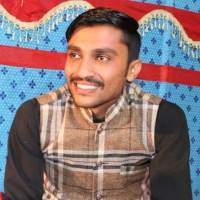 Sher Kumbher Releases New Track 'The World Is Meaningful'
by Sarah Jae Leiber - July 23, 2021

To acquire the rights to the Traditional name Forwarding, take a look at it on YouTube, in January 2021, and acquire the Artist of identity to Verify it from Spotify, YouTube videos, Music, and all di...
---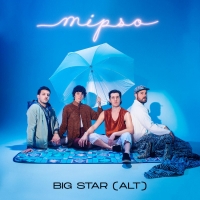 Mipso Unveils Surrealistic Video for 'Big Star'
July 23, 2021

In the very early days of conceptualizing the recording of their Rounder Records debut, the band did an impromptu session at producer Gary Paczosa's Nashville studio, and in a moment of inspiration, l...
---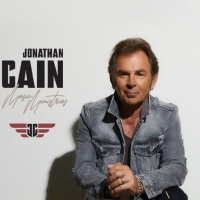 Jonathan Cain Releases Solo Single 'Oh Lord Lead Us'
by Sarah Jae Leiber - July 23, 2021

The single and companion video that premieres today from Ultimate Classic Rock are from Cain's upcoming and sixth solo album in as many years (release date to be announced), and continues this iconic ...
---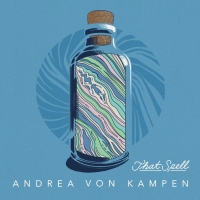 Andrea von Kampen Shares Title Track From Forthcoming Album 'That Spell'
July 23, 2021

Next week Andrea von Kampen will perform at the 63rd Annual Newport Folk Festival, she will appear throughout Sunday, Monday & Tuesday with her full set taking place on Monday at 2:30 on the Busking S...
---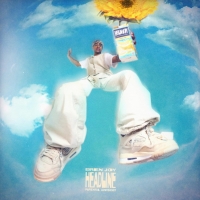 Bren Joy Shares New Single 'Headline'
July 23, 2021

About the song and video, Office Magazine said, "[Bren's] airy presence evokes a fantasy that uniformly plays in our minds. Bren says what we can't, making him the people's champion.'
---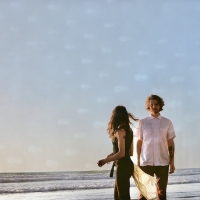 The Ballroom Thieves Shares 'Woman (feat. Lady Lamb)'
July 23, 2021

Highlighting Callie's soulful vocals alongside a crescendo of horns, "Woman" features guest vocals from fellow New England-based musician and songwriter Lady Lamb (aka Aly Spaltro).
---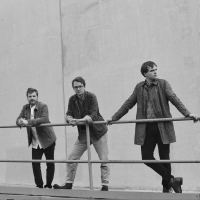 Morningsiders Share Video For New Single 'This Could Be Good'
by Sarah Jae Leiber - July 23, 2021

They first made a name for themselves on a national level when their song "Empress" topped Spotify's Viral 50 in 2015 and was featured in a Starbucks commercial featuring Oprah Winfrey. The song now h...
---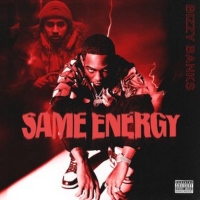 Bizzy Banks Returns With 'Same Energy'
July 23, 2021

In addition, SAME ENERGY sees Bizzy teaming up with multi-platinum superstar PnB Rock on the amorous single, "Adore You (Feat. PnB Rock)," which sees Bizzy veering from his niche with a record geared ...
---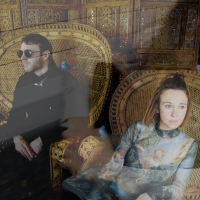 The Joy Formidable Release New Single 'Interval'
July 23, 2021

The band's new album arrives into a much different world this time around, and birthed a new energy for the band. Even during the worst times, music will find ways to inspire & thrive.  

---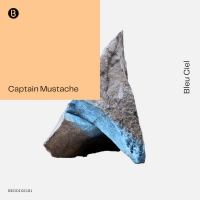 Parisian Captain Mustache Delivers Groovy Single 'Bleu Ciel'
July 23, 2021

As a follow-up to his last release 'Everything' featuring Play Paul, the superlative talent reveals a new infectious and captivating house hit, 'Bleu Ciel' via Bedrock Records.
---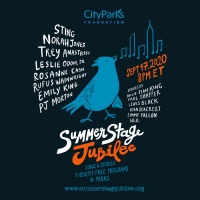 SummerStage Jubilee Benefit Concert Film Nominated for NY Emmy
July 23, 2021

Along with CPF, SummerStage founder Joe Killian is nominated as the Executive Producer of the film with Director Jake McAfee and Producer Jonathan Olson. Killian created SummerStage 35 years ago and i...
---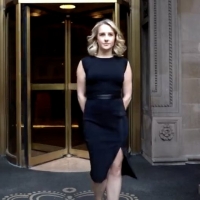 VIDEO: Listen to 'The World Fell in Love' From DIANA: THE MUSICAL; Cast Recording Will Be Released on September 24
by Stephi Wild - July 23, 2021

Learn more about the production, both live and on Netflix, and find out the full track list for the upcoming cast recording here!
---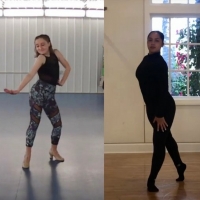 Meet Our NEXT ON STAGE: DANCE EDITION Season 2 High School Top 15!
by Team BWW - July 23, 2021

You voted, now here they are! In alphabetical order, meet our top 15 in the high school category. After three successful seasons of our virtual singing competition and last summer's first season of ou...
---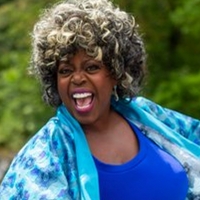 Tony-Winner Lillias White Releases First Solo Studio Album 'Get Yourself Some Happy'
by Alexa Criscitiello - July 23, 2021

Tony and Daytime Emmy Award-winner Lillias White has released her highly-anticipated first solo studio album, 'Get Yourself Some Happy!', out today via Old Mill Road Recording.
---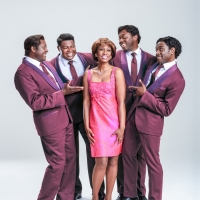 Adam J Bernard, Tarinn Callender, Matt Henry and Tosh Wanogho-Maud Will Lead New Musical THE DRIFTERS GIRL This Autumn
by Stephi Wild - July 23, 2021

From the highs of hit records and sell out tours to the lows of legal battles and personal tragedy, The Drifters Girl charts the trailblazing efforts of the world's first African American, female musi...
---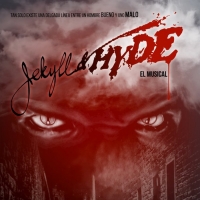 JEKYLL Y HYDE alza el telón en el Festival de Benalmádena
by Nuria Pedret - July 23, 2021

Con motivo del Festival de Teatro y Musicales, la obra se estrena hoy, día 23 de julio, en el auditorio Municipal Benalmádena
---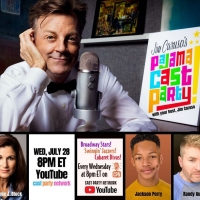 Stephanie J. Block Visits July 28th JIM CARUSO'S PAJAMA CAST PARTY
by Stephen Mosher - July 23, 2021

The 68th episode of Jim Caruso's Pajama Cast Party will air on it's new day, Wednesday, July 28 at 8 pm ET, and will feature lively chat and performances by Tony Award winning Stephanie J. Block (The ...
---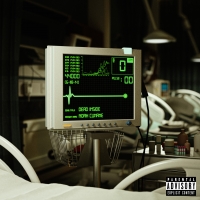 Noah Cunane Releases New Single & Video 'DEAD INSIDE'
by Sarah Jae Leiber - July 23, 2021

Following up Noah's previous release 'F*CK ABOUT IT', a track that continued his tales of relationships and heartbreak through music, Noah has more to say in this contemplative piece. 
---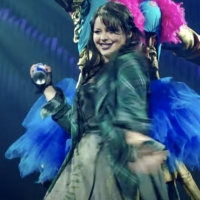 Andrew Lloyd Webber's CINDERELLA Will Resume Performances on 18 August; Check Out All New Video!
by Stephi Wild - July 23, 2021

Learn more about the production, how to attend, and check out the all new video here!
---
Current Shows on YOUTUBE