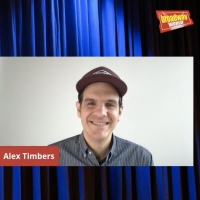 VIDEO: Alex Timbers Visits Backstage LIVE with Richard Ridge- Watch Now!
by BroadwayWorld TV - February 27, 2021

Watch as he chats with Broadway director extraordinaire Alex Timbers, who is currently nominated for a Tony Award for his incredible work on Moulin Rouge! The Musical.
---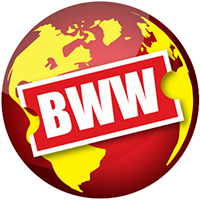 Cleveland Public Theatre Announces Virtual Spring Season: ALIVE ON LINE
February 26, 2021

Cleveland Public Theatre has announced its Spring Season: Alive On Line, which delivers on CPT's mission of raising consciousness and nurturing compassion through theatre that is daring, relevant, and...
---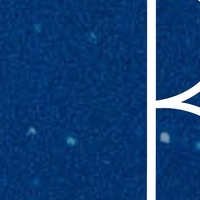 Broadway OUTSIDE The Barn Returns With Nicholas Rodriguez
February 26, 2021

Holmdel Theatre Company will kick off their 2021 Broadway Outside the Barn series with NICHOLAS RODRIGUEZ: The First Time... on Saturday, April 24th at 7 PM ET. Making his Holmdel debut, the Broadway ...
---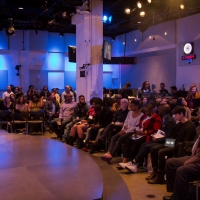 Producers Vie For Up To $150,000 At The Pitchblack Forum April 7 and 8
February 26, 2021

Ten producing teams will vie for up to $150,000 in project funding at the Black Public Media (BPM) PitchBLACK Forum, an interactive pitching competition to public television and commercial distributor...
---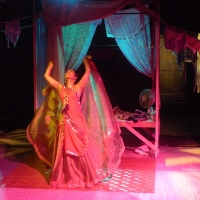 BWW Interview: Dipti Mehta of HONOUR: CONFESSIONS OF A MUMBAI COURTESAN on MarshStream's 'Solo Arts Heal' Series Has Amazing Stories to Tell
by Jim Munson - February 26, 2021

Indian American actress and playwright Dipti Mehta's award-winning work, HONOUR: Confessions of a Mumbai Courtesan kicks off Women's History Month at The Marsh, which will focus the spotlight on femal...
---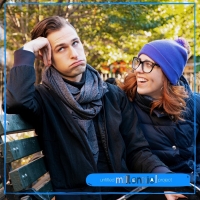 UNTITLED MILLENNIAL PROJECT Episodes 1 And 2 Out Now
February 26, 2021

​​​​Untitled Millennial Project is a show about two millennials just...trying their best. The show was created and written by Tyler Angotto and Allison Hunt, and follows the pair as they navigate this...
---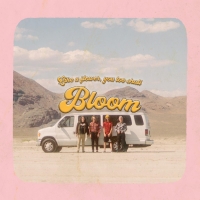 Carpool Tunnel Release Highly Anticipated Debut Full Length 'Bloom'
February 26, 2021

The songs on BLOOM have already garnered press attention from NPR, Under The Radar, New Noise Magazine, Buzzbands.la and The Alternative and navigate life's newness and seemingly omnipresent obstacles...
---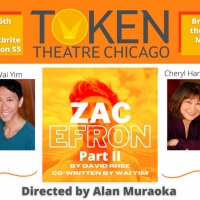 SESAME STREET's Alan Muraoka Directs Part II Of Token Theatre's ZAC EFRON
February 26, 2021

After a successful inaugural event, Token Theatre returns with a new installment of ​ZAC EFRON ​by David Rhee, co-written by Wai Yim. The play provides a glimpse into the complexities, comedy, and con...
---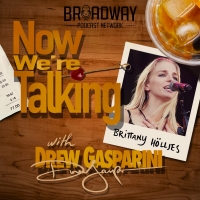 Brittany Holljes of the Band Delta Rae Joins This Week's Episode of NOW WE'RE TALKING with DREW GASPARINI
February 26, 2021

Broadway composer Drew Gasparini, in association with the Broadway Podcast Network, welcomes Brittany Holljes of the band Delta Rae on this week's episode of NOW WE'RE TALKING with DREW GASPARINI. The...
---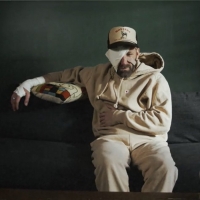 Mat Kearney Drops 'Pontiac' Single
February 26, 2021

Written between an isolated retreat in Joshua Tree with old friend Marshall Roeman and songwriter Eli Teplin and his home studio in Nashville with longtime collaborator Robert Marvin (who also helmed ...
---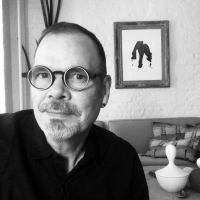 HBO & Public Square Films In Production On Documentary Examining The Race For The COVID-19 Vaccine
February 26, 2021

The first effective vaccine doses began reaching people in the U.S. in December 2020, but as death tolls continue to rise, bumpy roads and global political machinations have brought towering obstacles...
---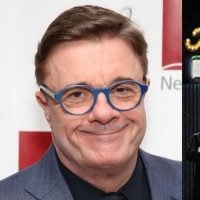 Nathan Lane Teases a Potential Sequel to THE BIRDCAGE
February 26, 2021

Lane starred in director Mike Nichols' 'The Birdcage' opposite Robin Williams. Though both Nichols and Williams have since passed, Lane believes there's merit to a sequel idea that originated on the p...
---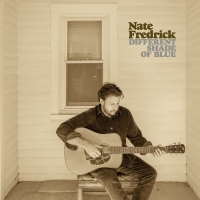 Nate Fredrick Releases Debut LP 'Different Shade of Blue'
February 26, 2021

"A friend and I were running from the police one night, and I accidentally fell off a cliff,' Fredrick says. 'During the two-year recovery process, I started actually making music instead of just play...
---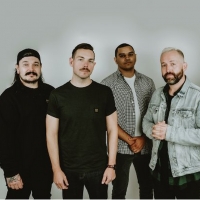 We Were Sharks Release New Single 'Problems'
February 26, 2021

To celebrate the announcement, the band has released a new single today, "Problems." Fans can pre-order the album now.
---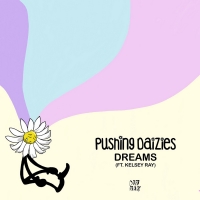 Pushing Daizies Returns With 'Dreams' Featuring Kelsey Ray
February 26, 2021

Featuring ethereal vocals by Kelsey Ray, the new single pulls on listeners' heartstrings with its groovy basslines and wistful melodies.
---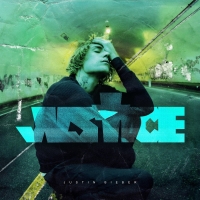 Justin Bieber Announces New Studio Album 'Justice'
February 26, 2021

JUSTICE includes "Holy" feat. Chance The Rapper, "Lonely" feat. Benny Blanco, and "Anyone," the three global smash hit singles that have garnered over two billion streams worldwide and amassed over 25...
---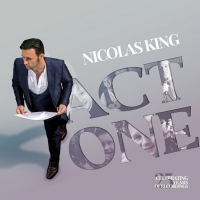 Nicolas King's ACT ONE Album Featuring Liza Minnelli, Tom Selleck, Jane Monheit, and Norm Lewis Out Today on CD
February 26, 2021

CLUB44 RECORDS is launching their relationship with acclaimed vocalist Nicolas King with the release of his new collection Act One: Celebrating 25 Years of Recordings, which is available on CD today, ...
---
Rattlestick Announces March Events Including New Episodes of MTA RADIO PLAYS
February 26, 2021

Rattlestick Playwrights Theater has announced details for its March programming including new episodes of MTA Radio Plays. The activities highlight new and necessary theatrical voices while also deepe...
---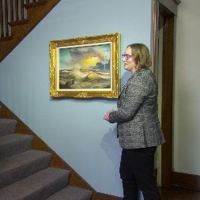 CBS Sunday Morning Will Spotlight Bob Ross
February 26, 2021

At the height of his fame – at only 52 – Ross died of lymphoma. Yet, as Americans have battled the pandemic, Ross's positivity and calm demeanor has made him hugely popular again.
---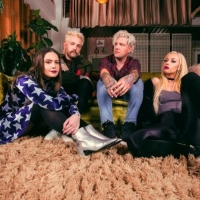 Paper Jackets Share New Single 'White Noise'
February 26, 2021

On the new single, Paper Jackets vocalist James Mason shares, "Life happens so gradually that sometimes we forget to notice. White Noise is about changes, wondering how we got so far and taking tiny s...
---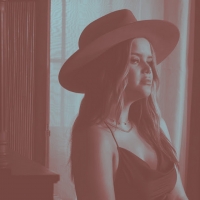 Maren Morris Leads Nominees at 2021 ACM Awards With Six Nominations
February 26, 2021

Nominations include Female Artist of the Year, which she took home at last year's awards; Single of the Year and Song of the Year (as writer and performer) for her record-breaking, triple-Platinum sma...
---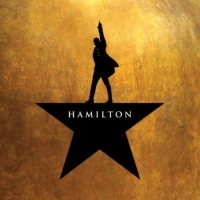 Popejoy Hall Announces 2021-2022 Season, Featuring HAMILTON, MEAN GIRLS and More
February 26, 2021

Broadway is coming back to New Mexico when Popejoy Hall reopens this fall! Popejoy Presents has announced the 2021-2022 season featuring the long-awaited Broadway national tour of HAMILTON, now schedu...
---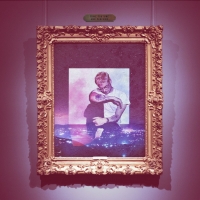 Horace Bray Shares New EP 'Fame, Fortune and Perfume'
February 26, 2021

Prior to today's release, Bray has previously shared singles "Let Go," "Get It Right," "Close to Calm," and "Waiting For You," which have been featured by sites such as NPR, Earmilk, The Alternative, ...
---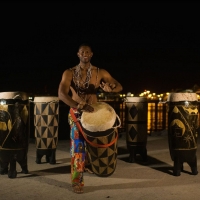 Kiazi Malonga Releases New Video 'Tatamana'
February 26, 2021

The album pays tribute to Kiazi's late parents, including world renowned ambassador of central African dance and Kiazi's father, Malonga Casquelourd.
---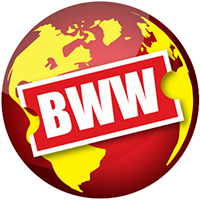 BPA Launches March Workshops Programme For Adults
February 26, 2021

As theatres around the country begin to tentatively prepare for a full reopening by summer following the proposed Roadmap as set out earlier this week, The British Pantomime Academy announces a full w...
---
Current Shows on WE-TV