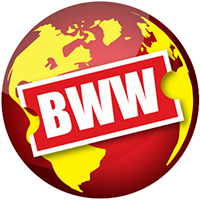 COBRA KAI Cast and Creative Team Will Appear on Paley Front Row
May 11, 2021

The Paley Center for Media today announced the newest selection to its 2021 Paley Front Row presented by Citi series: Cobra Kai.
---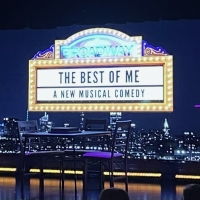 BWW Review: BEST OF ME- A NEW MUSICAL COMEDY at Blue Gate Theatre
by Brian Hilbrand - April 26, 2021

Blue Gate Theatre's The Best Of Me - A New Musical Comedy, is a show that is about a young Amish girl, who finds herself unable to do the traditional things Amish women are know for, and finds herself...
---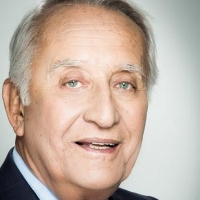 Patricio Castillo Deja Importante Legado En Las Artes Escénicas
April 15, 2021

Reconocido por una amplia y versátil trayectoria en cine, teatro y televisión, Patricio Castillo, quien falleció este día, durante más de cinco décadas actuó para programas y series de televisión en d...
---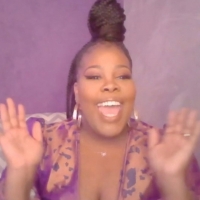 VIDEO: GLEE Cast Tributes Naya Rivera, THE BOYS IN THE BAND Wins, and More at the 2021 GLAAD Awards
April 08, 2021

GLAAD, the world's largest LGBTQ media advocacy organization, tonight hosted a virtual ceremony to announce the award recipients of the 32nd Annual GLAAD Media Awards. GLAAD partnered with Google to e...
---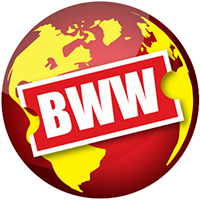 LADY OF GUADALUPE Returns To Theaters Today, Good Friday
April 02, 2021

Pinnacle Entertainment announces Lady of Guadalupe's return to theaters in the US on Good Friday, April 2, 2021 via Maya Theaters. The first modern day production of the moving and thrilling spiritual...
---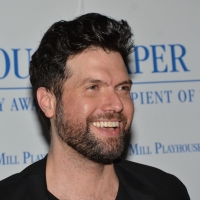 Podcast: LITTLE KNOWN FACTS with Ilana Levine and Special Guest, Mauricio Martínez
by Little Known Facts w/ Ilana Levine - March 08, 2021

Today's episode features Broadway veteran Mauricio Martínez. What is Mauricio up to right now? 'I'm in Miami- I've been here for a month working on a new TV show for the next couple of months.'
---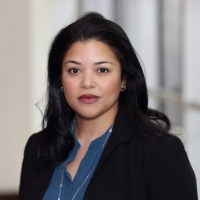 Storytelling Nonprofit The Moth Welcomes Lisa Stewart Hughes And Maybel Marte To Its Board
February 23, 2021

Global storytelling nonprofit The Moth announces the appointment of two new members of its Board of Trustees:  Entertainment and Technology Industry veteran Lisa Stewart Hughes and Financial Industry ...
---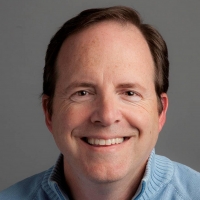 Crackle Plus Announces Jeff Meier as Head of Programming
February 17, 2021

Meier's role will have him overseeing the extensive Crackle and Popcornflix libraries of studio film titles and classic TV series as well as a growing list of programming that includes exclusive movie...
---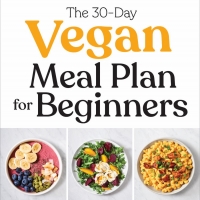 Chef Eddie Garza Releases New Book THE 30-DAY VEGAN MEAL PLAN FOR BEGINNERS
January 25, 2021

Callisto Media has announced the release of their new title The 30-Day Vegan Meal Plan for Beginners by celebrity Chef Eddie Garza. The book is now available for pre-orders and will be officially avai...
---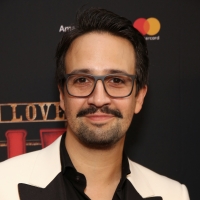 Lin-Manuel Miranda, Rita Moreno and More to Appear at the Official Latino Inaugural 2021, Hosted by Eva Longoria Bastón
January 18, 2021

Eva Longoria Bastón was announced today as the host of the official Latino Inaugural 2021: Inheritance, Resilience & Promise streaming on The Choice channel on Peacock, and on Telemundo's and Univisio...
---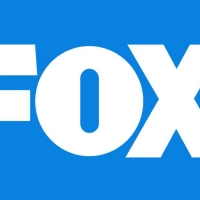 The Paley Center Will Present a Season Two Preview of PRODIGAL SON
January 06, 2021

This behind-the-scenes look at the hit FOX show will premiere on the Paley Center's dedicated channel on Verizon Media's Yahoo Entertainment on Thursday, January 7, at 8:00 pm EST/5:00 pm PST.   
---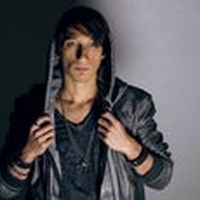 Broward Center for the Performing Arts Presents REZA EDGE OF ILLUSION
January 04, 2021

Broward Center for the Performing Arts will present Reza Edge of Illusion at the Miniaci Center. The performance takes place on January 23, 2021.
---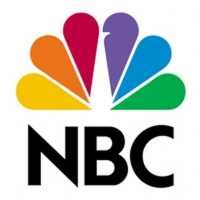 NBC & Litton Entertainment Announce New Lineup
December 17, 2020

Litton Entertainment, the preeminent producer of award-winning family programming, and NBC today announced that new series "Wild Child" and "One Team: The Power of Sports" will join "The More You Know...
---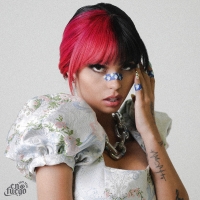 Andrekza Releases Evocative New Single 'Nerviosa'
December 11, 2020

Venezuelan artist and creative director, ANDREKZA, releases evocative new track "Nerviosa" off of her forthcoming debut EP, Cassette Lado A, set to be released early 2021 via Steve Aoki's Latin imprin...
---
Virtual Theatre This Weekend: December 5-6- with Ana Gasteyer, Betsy Wolfe and More!
December 05, 2020

Broadway might be dark, but that doesn't mean that theatre isn't happening everywhere! Below, check out where you can get your daily fix of Broadway this weekend, December 5-6, 2020.
---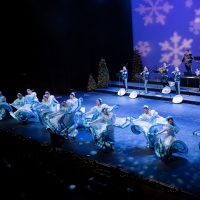 The Soraya Presents NOCHEBUENA EN CASA
December 02, 2020

In what has become a popular holiday tradition at The Soraya, the lively Nochebuena celebration returns this year as Nochebuena En Casa, an online presentation available to audiences beginning Friday,...
---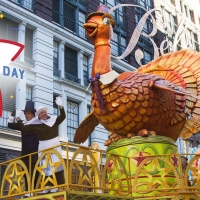 How to Watch the 2020 Macy's Thanksgiving Day Parade - Your All-Inclusive Guide!
November 26, 2020

While many prepare to celebrate Thanksgiving differently this year, so does  The Macy's Thanksgiving Day Parade, one of the nation's most cherished holiday traditions. 
---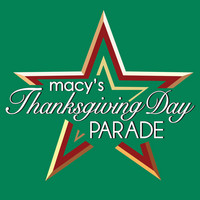 Scoop: Coming Up on the MACY'S THANKSGIVING DAY PARADE on NBC - Thursday, November 26, 2020
by TV Scoop - November 20, 2020

Find out what's happening on Coming Up on the MACY''S THANKSGIVING DAY PARADE and if it's a new episode, airing on NBC on Thursday, November 26, 2020!
---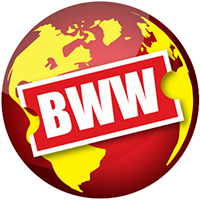 Boston Ballet's THE NUTCRACKER To Air On NBC10 Boston
November 16, 2020

For the first time, Boston Ballet will bring Mikko Nissinen's The Nutcracker to homes across New England through a broadcast partnership with NBC10 Boston.
---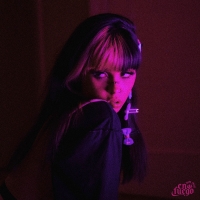 Andrekza Releases Empowering New Single 'Ya Fue'
November 13, 2020

After releasing her whimsical debut single "TÉ," ANDREKZA, the first lady of Steve Aoki's Latin Imprint Dim Mak En Fuego, returns with an empowering new single "Ya Fue."
---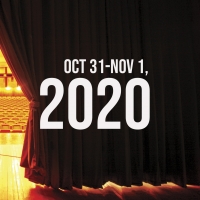 Virtual Theatre This Weekend: October 31- November 1- with Beth Malone, THE NIGHTMARE BEFORE CHRISTMAS, and More!
October 31, 2020

Broadway might be dark, but that doesn't mean that theatre isn't happening everywhere! Below, check out where you can get your daily fix of Broadway this weekend, October 231-November 1, 2020.
---
Jacqueline Loor Shares Evocative Single 'Just Let Me Breathe'
October 30, 2020

Rising alternative pop singer-songwriter Jacqueline Loor has released her latest single "Just Let Me Breathe" featuring vocals from Austin based artist and producer Will Evans.
---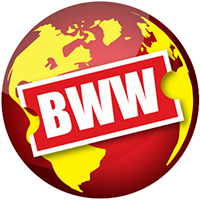 The Paley Center Announces New Impact Program: The Role Of Media In Economic Equality
October 29, 2020

The Paley Center for Media today announced the latest program in its acclaimed PaleyIMPACT series: The Role of Media in Economic Equality. Verizon is an official sponsor of this program, which will be...
---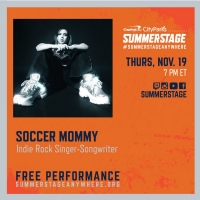 Soccer Mommy To Perform Live for SummerStage Anywhere on Nov. 19
October 26, 2020

Capital One City Parks Foundation SummerStage's SummerStage Anywhere digital series is excited to present an exclusive digital performance from indie rock darling, Soccer Mommy, on Thursday, November ...
---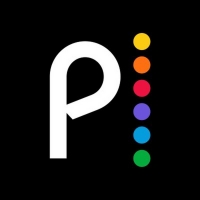 Peacock Launches New Election Destination
October 20, 2020

Always timely and topical, Peacock is ready for Election 2020 with relevant news, comedy, and documentaries gathered into a single content destination.
---
Current Shows on TELEMUNDO