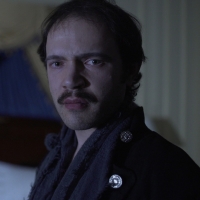 Indie Film NIGHT RAIN Inks Deal With First Focus International
July 24, 2020

"Night Rain," the latest indie thriller from Seasons & a Muse and the award-winning producers of "The Scarapist," has signed on with sales representatives First Focus International. "Night Rain" mark...
---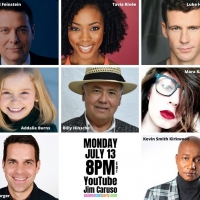 BWW Previews: Jim Caruso's Pajama Cast Party Welcomes Michael Feinstein In Jam-Packed July 13th Episode
by Stephen Mosher - July 12, 2020

Jim Caruso's Pajama Cast Party Welcomes Michael Feinstein In Jam-Packed July 13th Episode
---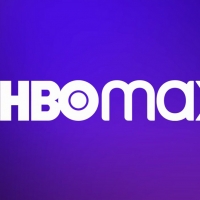 HBO Max Launches Today with All 8 HARRY POTTER Films
May 27, 2020

WarnerMedia's highly anticipated streaming platform, HBO Max, has officially launched today, featuring a leading collection of content curated from across WarnerMedia's legendary catalog and a roster ...
---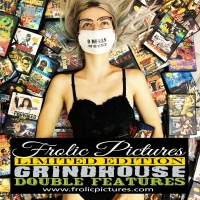 Post-Apocalyptic Double Feature DVDs From Frolic Pictures Out Now
May 13, 2020

It's too early to reopen, so stay put have the latest batch of ultra rare cinematic oddities delivered to your door! May's releases celebrate Charlie Sheen, Donald Pleasence, Elizabeth Taylor, William...
---
Steve Cuden's 'StoryBeat' To Feature Award Winning Artists, Michele Brourman, Hillary Rollins and Maude Maggart
May 09, 2020

The StoryBeat with Steve Cuden podcast is thrilled to present an insightful interview with the creators of the new song, a?oeWhile There is Still Time,a?? a magnificent tribute to those on the medica...
---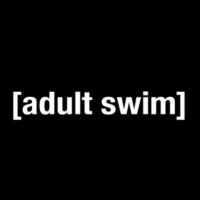 Michael Ouweleen Named President of Adult Swim
April 29, 2020

Michael Ouweleen, who is currently serving as the interim head of the Warner Bros. Kids, Young Adults and Classics Division, has been named President, Adult Swim, it was announced today by Ann Sarnoff...
---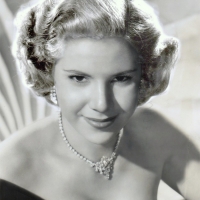 Actress and Singer India Adams Dies at 93
April 28, 2020

BroadwayWorld is saddened to report that India Adams, whose long career as a singer and actress spanned nearly seven decades, died Saturday, April 25th at Tarzana Medical Center in Los Angeles, after ...
---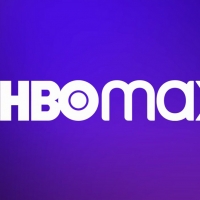 HBO Max Sets Official Launch Date; Watch the Trailers for LOVE LIFE, LEGENDARY, ON THE RECORD, & More!
April 21, 2020

WarnerMedia today announced that its highly anticipated streaming platform HBO Max will officially launch May 27th, 2020 and has unveiled its slate of premium Max Originals that will be available to v...
---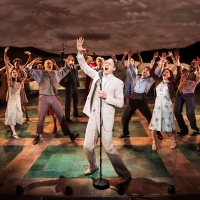 Review Roundup: GIRL FROM THE NORTH COUNTRY Opens On Broadway - See What the Critics Are Saying!
by Review Roundups - March 05, 2020

Girl from the North Country celebrates its opening night tonight at Broadway's Belasco Theatre!
---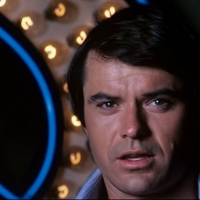 BWW Feature: THE ROBERT URICH STORY - AN EXTRAORDINARY LIFE - A Biography By Joe Martelle
by Debbie Hall - February 25, 2020

The Robert Urich Story - An Extraordinary Life is more than a biography of an inspirational man. Author Joe Martelle had become friends with Urich in the 1980s and decided to write the book sharing hi...
---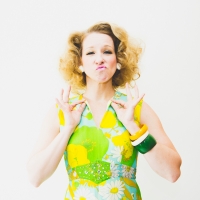 BWW Interview: Molly Pope of MOLLY POPE, A GAY MAN, AND A PIANO at The Duplex
by Stephen Mosher - February 22, 2020

The popular cabarettist, Molly Pope, took some time off from the scene but she is back now... with a vengeance.
---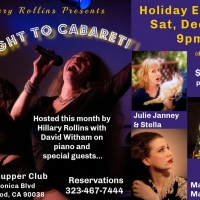 Hillary Rollins Presents MaryJo Mundy In THE RIGHT TO CABARET At The Gardenia Supper Club
December 13, 2019

Hillary Rollins Presents: MaryJo Mundy in a?oeThe Right to Cabareta?? Monthly Residency continues at The Gardenia Supper Club in West Hollywood. with 2nd night, Saturday, December 21st, 2019. Tickets ...
---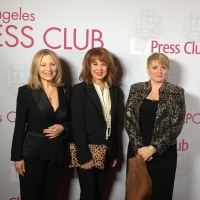 Ann-Margret and Journalistic Excellence Honored at NAEJ Awards Gala
December 13, 2019

Proving the legacy of the entertainment genius Bob Hope is as influential as ever, the Bob & Dolores Hope Foundation sponsored a table at The LA Press Club's 12th Annual National Arts & Entertainment ...
---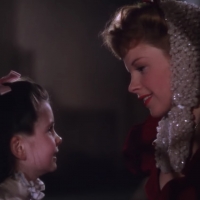 BWW Flashback: Watch Judy Garland and Broadway Vets Sing the Music of MEET ME IN ST. LOUIS- In Theaters Today!
December 11, 2019

Tomorrow, December 11, Fathom Events, TCM and Warner Bros. Pictures will present Meet Me in St. Louis returning to select theaters for a special 75th anniversary event. Judy Garland and Margaret O'Bri...
---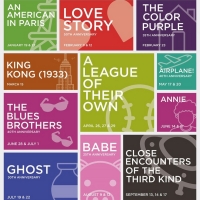 TCM Announces Big Screen Classics Series Featuring FIDDLER ON THE ROOF, ANNIE & More!
December 04, 2019

'Surely, you can't be serious!' In 2020, 14 of movie history's greatest romances, funniest comedies, scariest monsters, boldest visions, ultimate adventures, and most unforgettable dramas will be bac...
---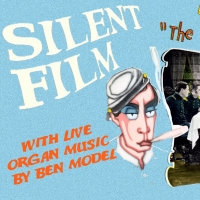 Patchogue Theatre Presents Silent Film: THE GENERAL with Live Organ Music By Ben Model
November 01, 2019

Patchogue Theatre for the Performing Arts presents the silent film The General (1926) with Buster Keaton, featuring live organ music by Ben Model on Friday, November 8 at 8pm. Tickets are $20, plus a...
---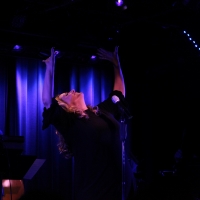 BWW Review: Corinna Sowers Adler Triumphs with SECOND STORIES at The Laurie Beechman Theatre
by Stephen Mosher - October 28, 2019

Acclaimed singer and voice teacher Corinna Sowers Adler returned to The Laurie Beechman Theatre with a new show titled SECOND STORIES and fans old and new have been delighting in her musical storytell...
---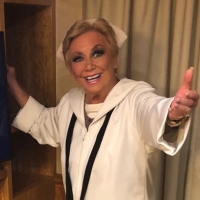 Photo: Mitzi Gaynor Returns to the Role of Nellie Forbush in SOUTH PACIFIC at a Halloween Party
October 27, 2019

Mitzi Gaynor returned to her iconic role as Nellie Forbush during a recent costume party.
---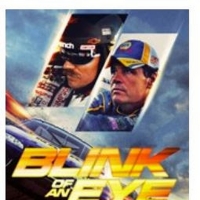 BLINK OF AN EYE Races Into Select Movie Theaters Nationwide September 12 Only
August 08, 2019

Based on the inspiring life story of NASCAR icons Michael Waltrip and Dale Earnhardt Sr., the high-octane documentary "Blink of an Eye" is set to race into select cinemas nationwide this September. Th...
---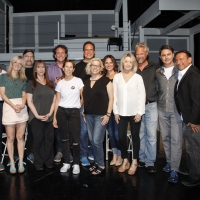 BWW Review: Tuesday Night THE PACK Laugh Fests Feature An Ever-Changing Cast of Local And Celebrity Artists
by Shari Barrett - August 01, 2019

Emmy nominated and Drama Desk award winning writer Eugene Pack, who is also the creator of the hit show 'Celebrity Autobiography' which made its Broadway debut last year, is generating tons of fun and...
---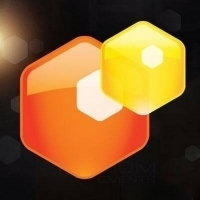 Eleven Arts Anime Studio Announces English-Dub Cast of Remastered MILLENNIUM ACTRESS
July 23, 2019

Fathom Events and ELEVEN ARTS Anime Studio will screen the new remastered versions of Satoshi Kon's classic film "Millennium Actress" on August 13th and 19th. The film will screen with subtitles as we...
---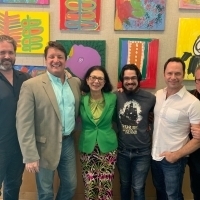 BWW Interview: TREASURE ISLAND: Advancing the Art Form with New Work
by Carla Maria Verdino-Süllwold - July 05, 2019

"The main purpose of NAMT (National Alliance for Musical Theatre) is preservation of the art form. We are committed to keeping musical theatre moving forward and changing with the times. MSMT is a fou...
---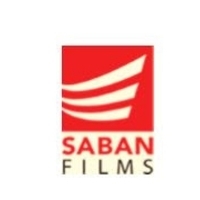 Lionsgate and Saban Films to Release Rob Zombie's 3 FROM HELL In Theaters 9/16-9/18
July 03, 2019

Global content leader Lionsgate (NYSE: LGF.A, LGF.B) and Saban Films are unleashing horror icon and heavy metal mastermind Rob Zombie's 3 From Hell, the follow-up to House of 1,000 Corpses and The Dev...
---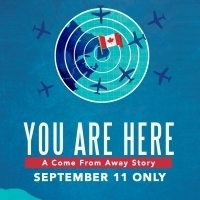 Documentary YOU ARE HERE, Based On Same Events As COME FROM AWAY, Lands in Cinemas On 9/11
July 01, 2019

On September 11, 2001, global chaos ensued as the World Trade Center Towers came crashing down, and the fate of airline passengers en route to America was literally thrown off course. When 38 planes c...
---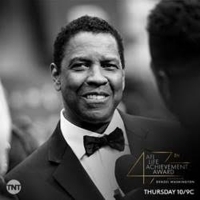 AFI Life Achievement Award: A Tribute to Denzel Washington To Premiere On TNT
June 17, 2019

Tune-in to see Hollywood's elite salute Denzel Washington with the 47th AFI Life Achievement Award, America's highest honor for a career in film. Washington's closest friends and collaborators Mahersh...
---