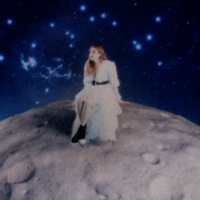 VIDEO: Valerie Broussard Releases 'Voyager' Music Video
by Michael Major - November 17, 2021

Viewers are immediately transported to outer space in the new visual, with Valerie at the center of it all, belting the ballad on top of the moon. Accompanied by stunning visuals of the universe, the ...
---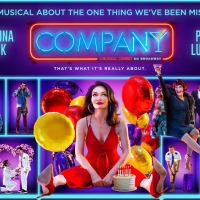 Meet the Cast of COMPANY on Broadway
by Stephi Wild - November 15, 2021

Company has officially returned to Broadway as of November 15. Meet the cast and learn more about who is bringing this production to the stage!
---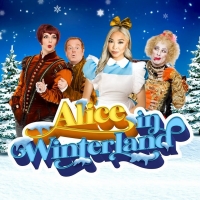 Ross Petty Productions Presents ALICE IN WINTERLAND Streaming in December
by Stephi Wild - November 09, 2021

The holiday season wouldn't be the same without the annual Ross Petty Productions family musical, so for the second year, the holiday "Panto" goes virtual with a brand-new production, ALICE IN WINTERL...
---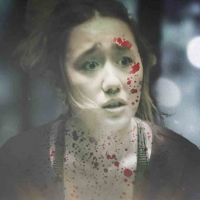 Centenary Stage Company's NEXTStage Repertory Presents Horror-Comedy ALICE IN SLASHERLAND By Qui Nguyen
by A.A. Cristi - October 29, 2021

Centenary Stage Company's NEXTStage Repertory presents Qui Nguyen's horror-comedy Alice in Slasherland November 4 through 8 in the Sitnik Theatre of the Lackland Performing Arts Center at 715 Grand Av...
---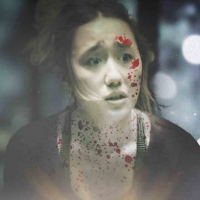 Centenary Stage Company's Nextstage Repertory Returns With ALICE IN SLASHERLAND
by A.A. Cristi - October 13, 2021

Centenary Stage Company's NEXTStage Repertory returns with Qui Nguyen's horror-comedy Alice in Slasherland November 4 through 8 in the Sitnik Theatre of the Lackland Performing Arts Center at 715 Gran...
---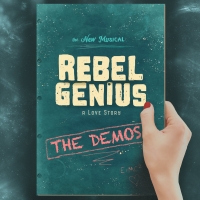 Corey Cott & Hannah Elless to be Featured on Demos From Matthew Puckett's REBEL GENIUS
by Chloe Rabinowitz - September 24, 2021

eabody Award-winning composer, Matthew Puckett, announced today the upcoming release of two demos, "Faster" and  "What Love Looks Like," from his  new musical Rebel Genius, about the early life of Alb...
---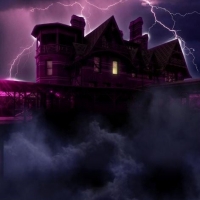 Graveyard Shift Ghost Tours Of The Mark Twain House Return For October 2021
by Stephi Wild - September 20, 2021

After a year hiatus, The Mark Twain House & Museum once again offers GRAVEYARD SHIFT GHOST TOURS, nocturnal visits of the historic mansion for the month of October.
---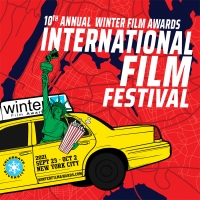 Heather Buckley To Receive The 2021 Winter Film Awards "Patron Of The Cinema" Award
by A.A. Cristi - August 30, 2021

Heather Buckley, founder of inclusive film studio Black Mansion, will be honored with the 2021 Patron of the Cinema Award at New York City's 10th annual Winter Film Awards International Film Festival ...
---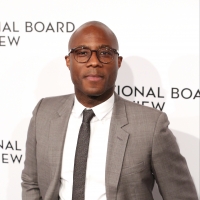 Kelvin Harrison Jr. & Aaron Pierre Join Barry Jenkins' LION KING Prequel
by Michael Major - August 26, 2021

The prequel will follow Mufasa's origin story, using the same animation technology as the 2019 blockbuster to further explore the backgrounds of the film's iconic characters. Pharrell was previously a...
---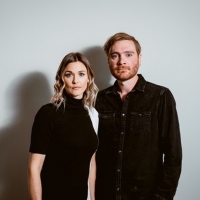 Hush Kids Release New Single 'Spend My Time'
August 20, 2021

'We wrote 'Spend My Time' about the need we share to spend uninterrupted time with loved ones,' stated the band. 'Kids, partners, parents, friends...Time moves so quickly, and it's important to stop a...
---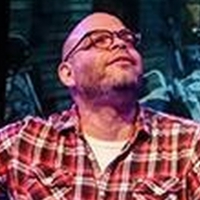 WE ARE TRAFFIC: A RIDESHARE ADVENTURE Announced at Edinburgh Fringe
by A.A. Cristi - August 11, 2021

When Jonathan Tipton Meyers lost his girlfriend, his business and his identity, he got in his car and drove. With the audience in the backseat, this bravura monologue chronicles Jonathan's two-year jo...
---
VIDEO: Check Out Chris Villain's Cover of 'Defying Gravity'
by Chloe Rabinowitz - August 02, 2021

Following his viral cover of "Part of Your World" from The Little Mermaid that garnered over 16 million views, Chris has released a cover of "Defying Gravity," the famous song from award-winning Broa...
---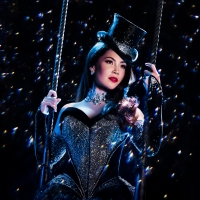 Natalie Mendoza Will Star As Satine In MOULIN ROUGE On Broadway
by Alan Henry - August 02, 2021

Natalie Mendoza will join the Broadway company of Moulin Rouge! The Musical in the role of Satine when the Tony-nominated hit musical resumes performances on Friday, September 24, 2021, at the Al Hirs...
---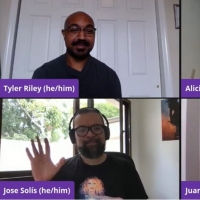 TDF Conversation About Challenges Faced By Critics Of Color Now On TDF Stages
by A.A. Cristi - July 21, 2021

Jose Solís, Alicia Ramírez and Juan Michael Porter II have a lot in common. All three are passionate about the performing arts and have written theatre articles and reviews for prestigious publication...
---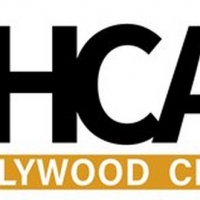 Hollywood Critics Association Announces Full List of Nominations for Inaugural TV Awards
July 08, 2021

Nominees include Leslie Odom Jr., Renée Elise Goldsberry, Bryan Cranston, Colton Domingo, and more.
---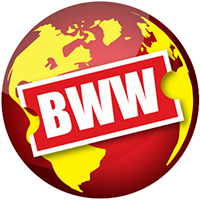 Alt Pop Trio Reptile Room Drop New Single 'Disappear'
by Sarah Jae Leiber - June 28, 2021

The dreamy, swirling pop track is far past an introduction to this addictive group - with previous features in publications like Forbes, and sync placements with Redbull and E!, Reptile Room are an in...
---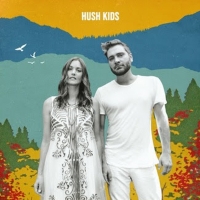 Jill Andrews & Peter Groenwald Return As Hush Kids
by Sarah Jae Leiber - June 11, 2021

The lead single and title track 'Weatherman' is out now and finds the duo reuniting with Grammy Award-winning producer Ian Fitchuk (Kacey Musgraves, Maren Morris, Leon Bridges).
---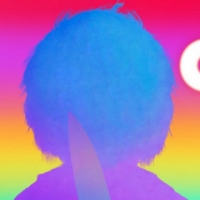 Syfy Celebrates Pride Month With Pride of Chucky CHILD'S PLAY Marathon
June 08, 2021

All of this arrives ahead of SYFY and USA's upcoming "Chucky" series, which premieres this fall with" Child's Play" mastermind Don Mancini at the helm.
---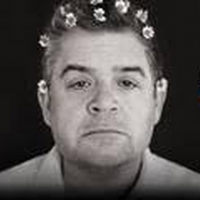 Tickets For Patton Oswalt at State Theatre Go On Sale This Friday
by A.A. Cristi - June 07, 2021

Hennepin Theatre Trust announced that comedian, actor, and writer Patton Oswalt is bringing his new tour Patton Oswalt Live: Who's Ready to Laugh? to the historic State Theatre.
---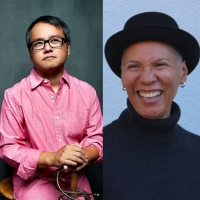 New Dramatists Welcomes Alumni Sharon Bridgforth And Qui Nguyen To The Board
by Chloe Rabinowitz - June 04, 2021

New Dramatists, an artistic home and developmental laboratory for professional playwrights, is proud to announce two new board members, Sharon Bridgforth and Qui Nguyen. Both Bridgforth and Nguyen are...
---
ATX Television Festival Announces Final Season 10 Programming
by Sarah Jae Leiber - May 20, 2021

The series is created by Steve Conrad ('Perpetual Grace Ltd.'), who will join the all-star cast for a Q&A and first look at the series.  'Ultra City Smiths' premieres July 22 on AMC+. Additional panel...
---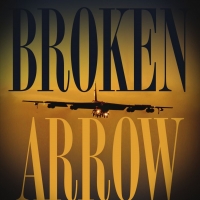 The Cartel Partners With David Permut on THE GOLDSBORO BROKEN ARROW
by Sarah Jae Leiber - May 17, 2021

Dobson's book follows the formerly classified events that took place in 1961 when four pilots ejected out of a B-52 aircraft carrying two thermonuclear bombs at 9,000 feet after the plane was struck m...
---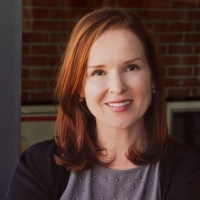 Listen: LITTLE KNOWN FACTS with Ilana Levine and Special Guest, TV Producer Jennifer Todd
by Little Known Facts w/ Ilana Levine - May 03, 2021

Today's episode features movie producer Jennifer Todd, who has partnered with Hamilton's Tommy Kail on a new TV company with 20th Century Fox. Her next project is the filmed version of Come From Away....
---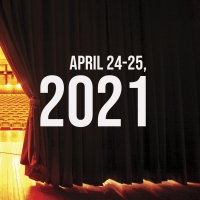 Virtual Theatre This Weekend: April 24-25- with Mandy Gonzalez, Andrea McArdle and More!
by Nicole Rosky - April 24, 2021

Broadway might be dark, but that doesn't mean that theatre isn't happening everywhere! Below, check out where you can get your daily fix of Broadway this weekend, April 24-25, 2021.
---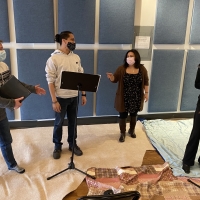 Photo Flash: Actors Training Center Premieres Its Virtual Fundraiser "The Show Goes On" This Sunday
by Stephi Wild - April 23, 2021

Actors Training Center's (ATC) annual fundraiser, The Show Goes On, premieres this Sunday, April 25 at 4 p.m. CDT via the Swell Fundraising site. 
---
Current Shows on SYFY