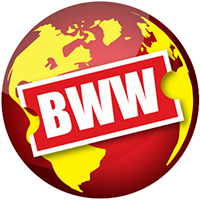 THE MONKEY AND THE PIRATE Drive-In Puppet Show Announced at Great AZ Puppet Theatre
April 09, 2021

THE MONKEY AND THE PIRATE Drive-in Puppet Show tells the story of a monkey, a pirate and a valuable banana treasure adding up to plenty of hilarious fun in one rambunctious original play. 
---
Showtime Releases First Look at Variety Series ZIWE
April 09, 2021

Writer, comedian and performer Ziwe, who also serves as showrunner on the series, brings her singular, riotously funny, no-holds-barred brand to SHOWTIME with her new eponymous late-night variety show...
---
Gettysburg Community Theatre Plans Re-Opening After A Year Of Being Closed
April 08, 2021

Gettysburg Community Theatre, the non-profit 501c3 organization in historic downtown Gettysburg, PA, has been closed to the public since March 16, 2020 due to the Covid-19 pandemic.
---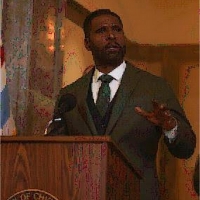 THE CHI Will Return for a Fourth Season
April 08, 2021

THE CHI is a timely coming-of-age story centering on a group of residents on the South Side of Chicago who become linked by coincidence but bonded by the need for connection and redemption.
---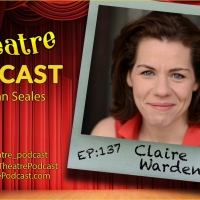 Podcast Exclusive: Claire Warden Talks Her Work on SLAVE PLAY & More on THE THEATRE PODCAST WITH ALAN SEALES
April 07, 2021

In this episode, they talk about: How to become an intimacy director / choreographer yourself; an intimacy coordinator vs. an intimacy director; how intimacy direction rides on the waves of social mov...
---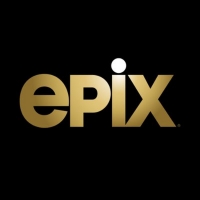 Paul Schneider, Angela Sarafyan & Jacob Lofland Join A HOUSE ON THE BAYOU
April 07, 2021

A House on the Bayou follows a troubled couple (Paul Schneider, Tales from the Loop and Angela Sarafyan, Westworld) and their teenage daughter (Lia McHugh, The Eternals) who go on vacation to an isola...
---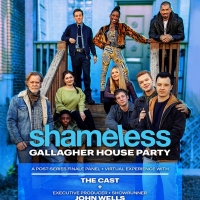 SHAMELESS Cast to Unite at Virtual Gallagher Home for Farewell Experience
April 06, 2021

From reminiscing about how they earned their now-iconic roles to discussing what it was like to end an 11-season story, this marks the first time the cast will look back together at the hit series. Fa...
---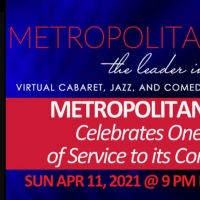 Metropolitan Zoom Celebrates One Year Anniversary With A Free Online Bash
April 06, 2021

Bernie Furshpan, creator of online nightclub/virtual performance platform, MetropolitanZoom, and his sidekick, Joanne Camilleri-Furshpan, are throwing a free, one-year anniversary show on Sunday, Apri...
---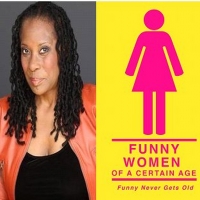 Rhonda Hansome to be Featured at FUNNY WOMEN OF A CERTAIN AGE Live Comedy Showcase
April 05, 2021

Actor / comedian Rhonda 'Passion' Hansome,  (SiriusXM  "John Fugelsang's Tell Me Everything" podcast)  will be among the performers featured at   the  " Funny Women Of  A Certain Age' live comedy show...
---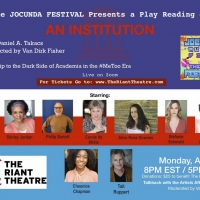 The JOCUNDA FESTIVAL presents AN INSTITUTION by Daniel A. Takacs
April 05, 2021

The JOCUNDA FESTIVAL presents AN INSTITUTION by Daniel A. Takacs and directed by Van Dirk Fisher, on Monday, April 12, 2021 at 8PM EST and 5PM PST on Zoom.
---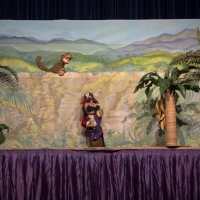 THE MONKEY AND THE PIRATE Comes to the Great AZ Puppet Theater
April 03, 2021

Drive-in puppet show 'The Monkey and the Pirate' comes to the Great AZ Puppet Theater.
---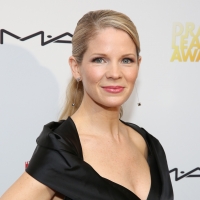 Berkshire Theatre Group Announces 2021 Outdoor Summer Season Featuring Kelli O'Hara, Norm Lewis and More
April 02, 2021

Berkshire Theatre Group has announced immersive outdoor experiences for summer 2021, with a casting sneak-peek. BTG will be releasing a complete season cast announcement at a later date. Berkshire The...
---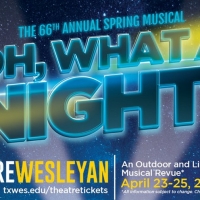 Theatre Wesleyan Will Present Free Outdoor Rock Musical-inspired Concert
April 01, 2021

Theatre Wesleyan will present OH, WHAT A NIGHT! – a free outdoor concert featuring students singing songs from popular rock musicals – on the Kay Granger Mall lawn at Texas Wesleyan University (1201 W...
---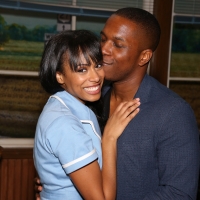 Nicolette Robinson and Leslie Odom Jr. Welcome Baby Boy to the Family
April 01, 2021

Congratulations are in order! Broadway power couple Nicolette Robinson and Leslie Odom Jr. have welcomed a baby boy into their family! Baby Abe is Robinson and Odom Jr.'s second child - they also have...
---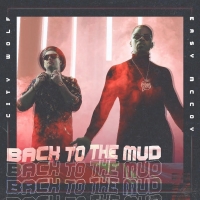 Easy McCoy & City Wolf Will Release 'Back To The Mud'
March 31, 2021

With over 14M+ Total Spotify Streams, 400K+ Total Monthly Listeners and music synchronizations on ESPN, UFC, NFL, Netflix, Showtime, HBO, Fox and more, music fans around the world have caught on to th...
---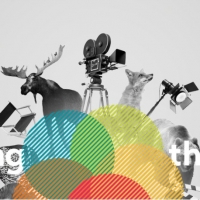 Kevin Feige & Kari Skogland Will Participate in BANFF World Media Festival
March 31, 2021

Thursday, June 17th: Presented in partnership with the Director's Guild of Canada, this exclusive conversation will take place between Skogland and Feige, who've joined forces as director and executiv...
---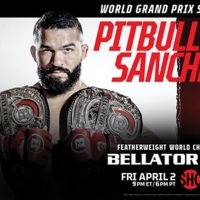 Showtime Sports to Offer BELLATOR MMA Debut Event for Free
March 31, 2021

The main card, in addition to airing live on SHOWTIME for subscribers, will be available for free to millions across the United States on industry-leading streaming services Pluto TV, Hulu, YouTube an...
---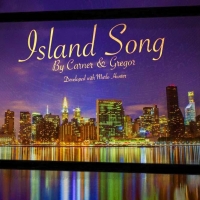 4 Chairs Theatre Founder Joins IT'S SHOWTIME WITH RIKKI LEE to Discuss ISLAND SONG
March 30, 2021

Joining Chicago radio's It's Showtime with Rikki Lee on Friday, April 2, 2021 will be guest Lauren Berman, founder and executive director of 4 Chairs Theatre. Host Rikki Lee Travolta and Berman will d...
---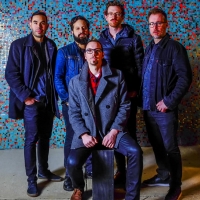 Hollis Brown Comes to MPAC
March 30, 2021

Queens-based rock group Hollis Brown performs at Mayo Performing Arts Center on Saturday, April 10 at 7:30 pm. Tickets are $29-$39. A livestream is available for $25.
---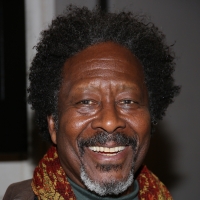 Clarke Peters Will Star in THE MAN WHO FELL TO EARTH
March 29, 2021

In the series, Peters will play Josiah Falls, patriarch of the Falls family, father of Justin Falls (Harris) and a gifted scientist and engineer whose surprising relationship with Ejiofor's alien brin...
---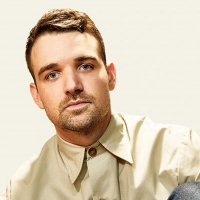 VIDEO: Micah Stock Visits Backstage LIVE with Richard Ridge- Watch Now!
by Backstage With Richard Ridge - March 27, 2021

Watch as Richard chats with Tony Award-nominated stage and screen actor Micah Stock, who currently stars on Netflix's cult favorite, Bonding and Disney+/Nat Geo's The Right Stuff, in which he plays re...
---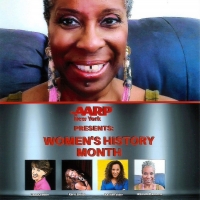 Rhonda Hansome Featured at AARP New York Women's History Month Virtual Comedy Show
March 27, 2021

 Actor/comedian Rhonda 'Passion' Hansome closes out the AARP New York  Women's History Month virtual comedy series  with a performance on Tuesday, March 30, 2021. 
---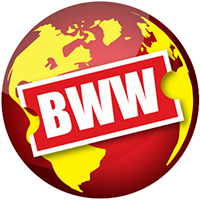 Rufus Wainwright, Lisa Loeb & More To Perform Free Virtual Concert For Colorectal Cancer Awareness
March 26, 2021

The American College of Gastroenterology offers an open invitation to all to enjoy a free webstream event, "Tune It Up: A Concert To Raise Awareness of Colorectal Cancer," on Wednesday, March 31, 2021...
---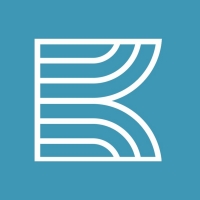 Kentucky Performing Arts Presents DIXIE'S HAPPY HOUR VIRTUAL Show
March 26, 2021

On the heels of the international smash hit Dixie's Tupperware Party and the inspiring Dixie's: Never Wear a Tube Top While Riding a Mechanical Bull (and 16 other things I learned while I was drinking...
---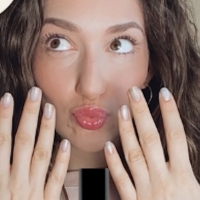 VIDEO: Get a Stage-Ready Mani on The Dressing Room with Jamie Glickman!
by Jamie Glickman - March 26, 2021

Has dress never been your strongest suit? Are you in need of a Broadway makeover? We know (we know) exactly what you need! BroadwayWorld is excited to present The Dressing Room, with Jamie Glickman. I...
---
Current Shows on SHOWTIME