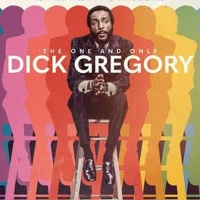 Showtime Documentary Films Acquires THE ONE AND ONLY DICK GREGORY
by Sarah Jae Leiber - June 09, 2021

Dave Chappelle, Chris Rock, Kevin Hart, Wanda Sykes, W. Kamau Bell and others discuss Gregory's paradigm-shifting significance on the art of comedy and culture. The film features original music by Bla...
---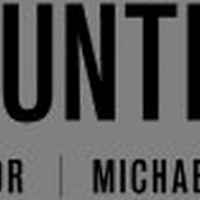 Westport Country Playhouse Hosts CONNECTICUT COMEDY FESTIVAL In Partnership With Fairfield Comedy Club
by Alexa Criscitiello - June 08, 2021

Westport Country Playhouse Hosts "Connecticut Comedy Festival," in Partnership with Fairfield Comedy Club, from June 18-25
---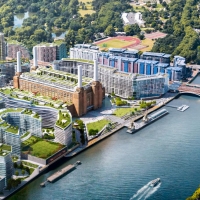 ENGINEERING CATASTROPHES and IMPOSSIBLE ENGINEERING Return Tomorrow Night
by Sarah Jae Leiber - June 08, 2021

IMPOSSIBLE ENGINEERING is produced by Twofour Broadcast for Science Channel. For Twofour, executive producer is Neil Edwards and series producer is Jonney Steven. For Science Channel, Neil Laird is ex...
---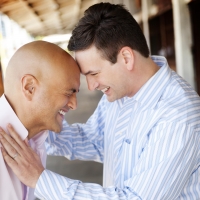 BWW Interview: DC Scarpelli & Peter Budinger of DON'T TOUCH THAT DIAL: DC AND PETER'S GLORIOUS ROMP THROUGH THE GOLDEN AGE OF TV THEME SONGS at 42nd Street Moon
by Jim Munson - June 03, 2021

After the myriad stresses of the past year, we could all use some straight-up entertainment and 42nd Street Moon is providing just that with Don't Touch That Dial: DC and Peter's Glorious Romp Through...
---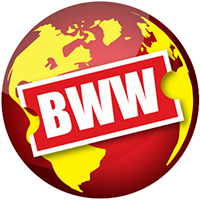 Northwest African American Museum Announces Programming For Juneteenth Week 2021
by Stephi Wild - June 03, 2021

Featured events include both in-person activations at various locations throughout Seattle, as well as online events that are accessible to audiences everywhere.
---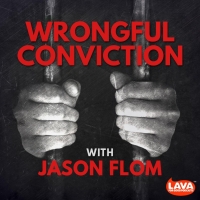 WRONGFUL CONVICTION WITH JASON FLOM Tells the Story of Mississippi's Eddie Lee Howard
by Sarah Jae Leiber - May 26, 2021

The only physical evidence against him came in the form of bite marks, not visible to the naked eye, found by the since-discredited forensic dentist/junk scientist Michael West.
---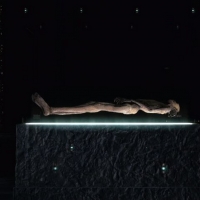 All New Series STRANGEST THINGS Premieres May 27 on Science Channel
by Sarah Jae Leiber - May 24, 2021

In addition to watching STRANGEST THINGS on Science Channel, viewers can join the conversation on social media by using the hashtag #StrangestThings and following @ScienceChannel on Facebook, Twitter,...
---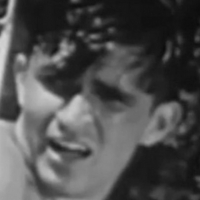 The Mads Release OVERCOMING FEAR Short, Announce THE LOST MISSILE Livestream
by Alexa Criscitiello - May 21, 2021

Mystery Science Theater 3000 stars Trace Beaulieu ("Dr. Clayton Forrester") and Frank Conniff ("TV's Frank), known collectively as " The Mads," have released a new video on their official YouTube chan...
---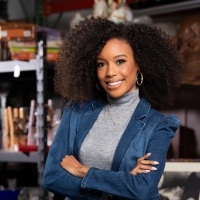 HGTV Greenlights New Version of CASH IN THE ATTIC
by Sarah Jae Leiber - May 19, 2021

'We expect a wide audience to tune in for Cash in the Attic because they appreciate the nostalgic value of sports memorabilia or Beanie Babies and they may find out that they can turn something that's...
---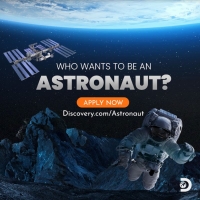 Discovery Searches for Everyday People to Send into Space For All-New Competition Series
by Sarah Jae Leiber - May 18, 2021

This one-of-a-kind series offers ordinary people the chance to do something extraordinary – travel from Earth into space where they'll live aboard the International Space Station (ISS) for eight days....
---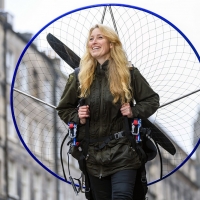 Sacha Dench Visits Edinburgh Ahead Of Her Appearance at Edinburgh Science Festival
by Stephi Wild - May 13, 2021

'The Human Swan' - an inspiring conservationist, adventurer and motivational speaker Sacha Dench visited Edinburgh today to film her talk for the upcoming Edinburgh Science Festival.
---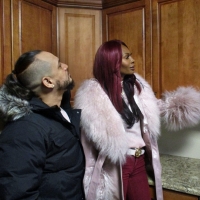 Dominique Jackson & Fiance Find Dream Home on HOUSE HUNTERS
by Sarah Jae Leiber - May 12, 2021

Both agree they want a big place outside of New York City to host their large extended families, but that's where the similarities end. Dominque sees herself in a two-story Colonial with a pool and a ...
---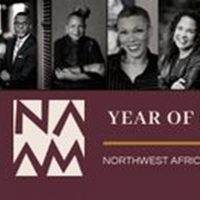 The Northwest African American Museum's Year Of Excellence & Resilience Continues Through December 2021
by Stephi Wild - May 12, 2021

The Northwest African American Museum (NAAM) today announced programming plans for the continuation of its Year of Excellence & Resilience, a celebration of Black achievement that launched this Januar...
---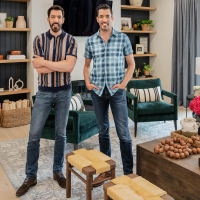 PROPERTY BROTHERS: FOREVER HOME Returns to HGTV May 26
by Sarah Jae Leiber - May 10, 2021

With reimagined floorplans, creative storage solutions, stunning kitchen and main bedroom suite reveals, the Brothers will reignite homeowners' passion for their forever home.
---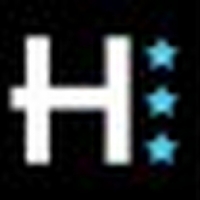 Hennepin Theatre Trust Announces Artists For The 2021 Season Of It's The People
by Alexa Criscitiello - May 07, 2021

Hennepin Theatre Trust, in partnership with UBS Wealth Management USA and Clear Channel Outdoor, today announces the six Minnesota artists whose photography will be featured in the 2021 season of It's...
---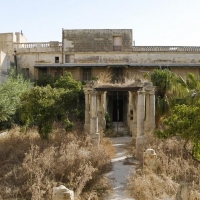 All New Season of MYSTERIES OF THE ABANDONED Premieres May 20
by Sarah Jae Leiber - May 07, 2021

In an all new season of Science Channel's hit series, MYSTERIES OF THE ABANDONED, experts uncover the stories behind these abandoned marvels and remarkable sites to reveal their once rich, sometimes h...
---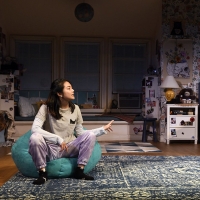 BWW Review: I AND YOU at Syracuse Stage
by Timothy Treanor - May 06, 2021

There is an astonishing turn of events toward the end of I and You, but let's not talk about that. Let's talk about Walt Whitman instead. Whitman was a revolutionary who overthrew poetry. He trashe...
---
Rose Theatre to Reopen in June
by Chloe Rabinowitz - May 05, 2021

Rose Theatre has announced it is reopening its doors once again on 27 June 2021. Following three national lockdowns, the Rose is reopening to the public with a series of summer shows and events, inclu...
---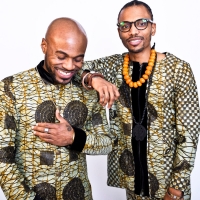 Carnegie Hall's Weill Music Institute Presents MAKE A JOYFUL NOIZE Featuring Hip-Hop Duo Soul Science Lab
by Chloe Rabinowitz - May 03, 2021

Carnegie Hall today announced that boundary pushing hip-hop duo Soul Science Lab will present exclusive 'making of' excerpts from their forthcoming visual album—Make a Joyful Noize—in a special online...
---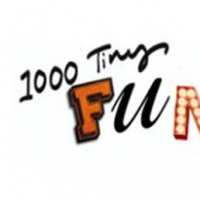 Fun Palaces 2021 Launches, Welcoming Two New Co-Directors
by Stephi Wild - April 22, 2021

As communities and culture across the UK and the world begin to re-emerge, Fun Palaces launch their 2021 campaign online and announce a brand new pair of co-directors. Fun Palaces will continue to cel...
---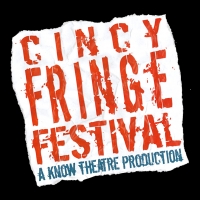 Cincinnati Fringe Festival Announces 2021 Lineup
by Chloe Rabinowitz - April 19, 2021

The Cincinnati Fringe Festival is one of the city's first beloved summer traditions to return to form. This year, you can choose from a wide variety of outdoor in-person events and online streaming en...
---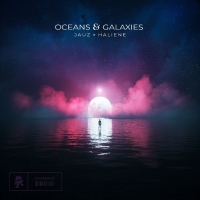 Jauz Links With HAILENE On Monstercat Single 'Oceans & Galaxies'
by Sarah Jae Leiber - April 16, 2021

Out today, their collaborative track "Oceans & Galaxies" is an ode to the unspoken connection that exists between us and the ones we love.
---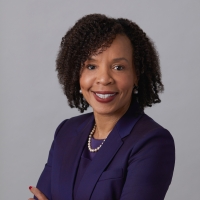 Kimberly Godwin Officially Named President of ABC News
by Sarah Jae Leiber - April 14, 2021

Godwin will oversee editorial and business operations for broadcast, digital, streaming and audio news across the organization which includes trusted and iconic franchises "Good Morning America," "Wor...
---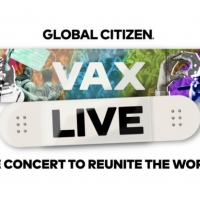 Global Citizen Announces 'VAX LIVE: The Concert to Reunite the World'
by Sarah Jae Leiber - April 13, 2021

Airing and live streaming on Saturday, May 8, on ABC, ABC News Live, CBS, YouTube, iHeartMedia broadcast radio stations and the iHeartRadio App, "VAX LIVE" will start at 8:00 p.m. EDT/7:00 p.m. CDT.
---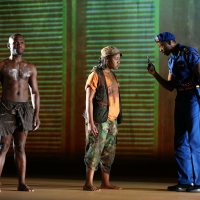 Westport Country Playhouse Presents TELLING MLIMA'S TALE Documentary
by Alexa Criscitiello - April 07, 2021

Westport Country Playhouse's "From Concept to Curtain" virtual documentary series will present "Telling Mlima's Tale," premiering on Thursday, April 15, at 7 p.m., on the Playhouse's website (westport...
---
Current Shows on SCIENCE-CHANNEL
Latest SCIENCE-CHANNEL Tweets
6/16 @ 11:08 AM

ScienceChannel - Walk into Wednesday with the Velvet worm (Onychophora). 🐛 These soft-bodied, many-legged panarthropods have a flu… https://t.co/J2ip4k9k5D
Retweet | Reply | Original Link   
6/15 @ 3:00 PM

ScienceChannel - Hundreds of slimy deep-sea creatures were the cause of an accident on a major highway in Oregon. Stream every epi… https://t.co/ggSCXAHU8P
Retweet | Reply | Original Link   
6/15 @ 2:34 PM

ScienceChannel - Fort Jefferson served as a strategic location to police the waters along the American coast and was also used as a… https://t.co/je6DidZYmB
Retweet | Reply | Original Link   
6/14 @ 4:05 PM

ScienceChannel - Doftana Prison became a hotbed for revolution during Romania's Communist period. Stream your favorite episodes of… https://t.co/8vRG2vtdVN
Retweet | Reply | Original Link   
6/14 @ 1:11 PM

ScienceChannel - This is an aquatic oligochaete worm, we named it shark wormy. Shark wormy is using its pharynx to bite into this ai… https://t.co/RpmfW64jUM
Retweet | Reply | Original Link   
6/13 @ 1:00 PM

ScienceChannel - Abydos is one of the oldest cities of ancient Egypt. Watch new episodes of #Unearthed Sundays at 9p on… https://t.co/KHt7EiVd2u
Retweet | Reply | Original Link   
6/13 @ 11:33 AM

ScienceChannel - This composite image shows the ISS as it transits the Sun during a partial solar eclipse, 8/21/2017 near Banner, WY… https://t.co/a1A8boz0nB
Retweet | Reply | Original Link   
6/13 @ 11:00 AM

ScienceChannel - The possibilities of the Ark of the Covenant's final resting place are endless. Watch new episodes of… https://t.co/XaaFvWh4Tt
Retweet | Reply | Original Link   
6/13 @ 6:41 AM

ScienceChannel - The yellow boxfish's (Ostracion cubicus) unique cubic shape and flamboyant coloring serve as a warning to predators… https://t.co/9INqSRpePZ
Retweet | Reply | Original Link   
6/12 @ 3:02 PM

ScienceChannel - The holy order of the Knights Templar are believed to have seized the Ark of the Covenant centuries ago. Follow a… https://t.co/R2CIOkNp34
Retweet | Reply | Original Link   
6/11 @ 10:00 AM

ScienceChannel - A mind-controlling fungus known as Massospora is turning cicadas into "zombies". Stream every episode of… https://t.co/1IybfTTtcZ
Retweet | Reply | Original Link   
6/11 @ 9:42 AM

ScienceChannel - Pink oyster #mushroom (Pleurotus djamor) is an edible mushroom that has been described as meaty and fishy. This m… https://t.co/CBLJvlNJeE
Retweet | Reply | Original Link   
6/11 @ 9:41 AM

ScienceChannel - Pink oyster mushrooms (Pleurotus djamor) is an edible mushroom that has been described as meaty and fishy. This m… https://t.co/s7ZZIzmzfo
Retweet | Reply | Original Link   
6/11 @ 5:03 AM

ScienceChannel - The world's newest landmass is a bit different than what scientists expected. Stream every episode of… https://t.co/McnKNhQDrU
Retweet | Reply | Original Link   
6/10 @ 5:00 PM

ScienceChannel - All-new #MysteriesoftheAbandoned starts NOW! Tune in to Science Channel or stream on #discoveryplus! 👉… https://t.co/buuEV0Uj6f
Retweet | Reply | Original Link   
6/10 @ 12:29 PM

ScienceChannel - Those who wore this deer-skull headdress would transform their identity into a cosmologically different kind of bei… https://t.co/ON4Xvr0BVR
Retweet | Reply | Original Link   
6/9 @ 4:29 PM

ScienceChannel - Doftana prison was once home to an extremely famous leader who changed the course of Romanian history forever. Wa… https://t.co/c7Oc5kNG7C
Retweet | Reply | Original Link   
6/8 @ 12:47 PM

ScienceChannel - Building a space rocket and chasing a dream. 🚀 Stream #HomemadeAstronauts on @discoveryplus. 👉… https://t.co/vbZPJ9P6EX
Retweet | Reply | Original Link   
6/8 @ 9:07 AM

ScienceChannel - 🦀 🏖 Stream #Immersions on @discoveryplus. #WorldOceansDay 🎥 by @IanShivePhoto https://t.co/6YIRVclfBg
Retweet | Reply | Original Link   
6/8 @ 6:53 AM

ScienceChannel - These are no ordinary rays, they're Munk's devil rays (Mobula munkiana) — the most acrobatic of all rays!… https://t.co/Wrq18erXp6
Retweet | Reply | Original Link