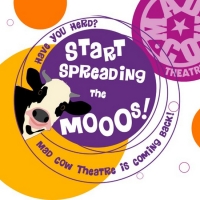 Mad Cow Theatre Announces a Return to Live Programming
April 09, 2021

From outdoor shows in the Plaza, to teen theatre workshops over the summer and Season 24 inside this fall, Orlando's downtown theater is coming back in style! 
---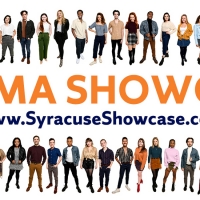 Syracuse University Department of Drama Releases Digital Senior Showcase
April 09, 2021

The Department of Drama in Syracuse University's College of Visual and Performing Arts introduced its acting and musical theater Class of 2021 today, April 12, 2021, via a new website:  www.SyracuseSh...
---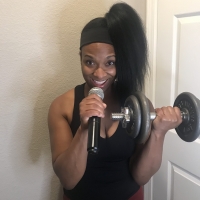 BWW Interview: Candace Johnson of CJ'S FITNESSING on MarshStream Combines Singing & Exercise to Help You Find Your True Voice
by Jim Munson - April 09, 2021

You may not be aware of World Voice Day, but it's celebrated every April 16th to demonstrate the enormous importance of the voice in the daily lives of all people. I can't imagine a better person to o...
---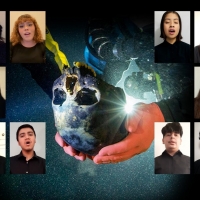 Los Angeles Master Chorale's Oratorio Project Showcases Van Nuys High School Students in Virtual Premiere
April 09, 2021

Los Angeles Master Chorale's Voices Within Oratorio Project, now in its 10th year, culminates in the digital premiere of Naia: The Spirit of Hoyo Negro, an original oratorio written by approximately 8...
---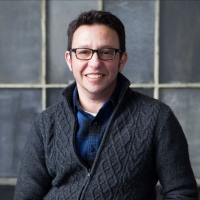 San Francisco's Z Space Names New Executive Director, Shafer Mazow
April 08, 2021

Z Space Board of Trustees named Shafer Mazow (he/him) as the new Executive Director of San Francisco's multifaceted performing arts venue for relevant and risk-taking new works. Mazow succeeds Lisa St...
---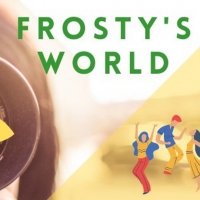 Student Blog: Geology and Dance Rock - Frosty's World #13
by Student Blogger: Laura Frost - April 08, 2021

This is the time of year when your shorts and flip-flops are parked next to your snow boots and parka.
---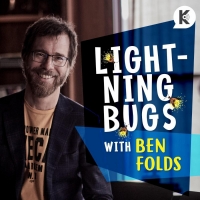 Ben Folds Launches New Podcast
April 08, 2021

To herald the premier of Lightning Bugs: Conversations With Ben Folds, Folds will introduce the show with a live taping of the podcast streaming free at On Air Fest today, April 8.
---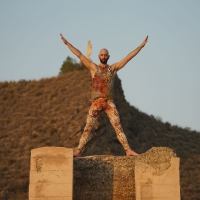 Daniel Gwirtzman Dance Company Launches Educational Digital Platform With A Series Of New Dance Films
April 08, 2021

New York-based nonprofit performing and teaching organization Daniel Gwirtzman Dance Company is presenting Dance With Us, an educational digital platform centered around the premiere of a series of ne...
---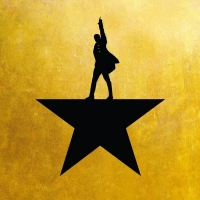 HAMILTON Postponement Announced by Hennepin Theatre Trust
April 08, 2021

Hennepin Theatre Trust announced today that due to the continued effects of COVID on the touring Broadway industry, Hamilton will be rescheduled to April 4-May 7, 2023.  Season ticket holders will be ...
---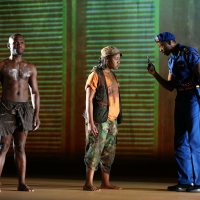 Westport Country Playhouse Presents TELLING MLIMA'S TALE Documentary
April 07, 2021

Westport Country Playhouse's "From Concept to Curtain" virtual documentary series will present "Telling Mlima's Tale," premiering on Thursday, April 15, at 7 p.m., on the Playhouse's website (westport...
---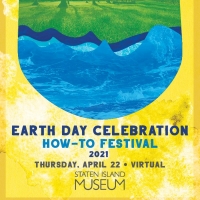 Celebrate Earth Day with the Staten Island Museum
April 07, 2021

Having trouble with your houseplants? Looking to forage in your own backyard? Wondered how to hike the woods of Staten Island? Indulge your curiosity with over 20 different skills designed to connect ...
---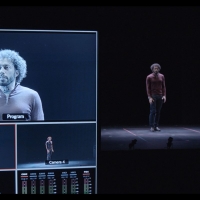 BWW Review: THE CATASTROPHIST at City Theatre Blurs Genres and Experiments with Perception
by Greg Kerestan - April 07, 2021

Part play, part TED Talk, and part experimental film, Lauren M. Gunderson blends biography, science and fiction into a heady brew.
---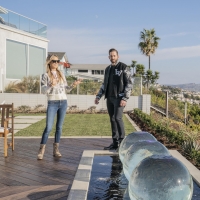 FLIP OR FLOP Returns April 29 to HGTV
April 07, 2021

Fans have plenty of ways to watch more of Tarek and Christina until the new episodes of Flip or Flop return. Past seasons of the series are available to stream on discovery+ and to watch on HGTV GO.
---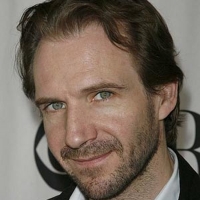 Ralph Fiennes to Star in FOUR QUARTETS at MAST Mayflower Studios
April 07, 2021

MAST Mayflower Studios today revealed selected highlights from its inaugural season of productions to play in their largest performance space, Studio 1. MAST has announced six performances of T.S. Eli...
---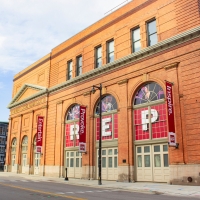 Milwaukee Repertory Theater Announces 2021/22 Season Featuring Two World Premieres by Dael Orlandersmith & More
April 07, 2021

Audiences will be welcomed back to Milwaukee Rep for the 2021/22 Season with 12 productions across four venues in the Patty & Jay Baker Theater Complex. To ensure vaccines have time to be fully distri...
---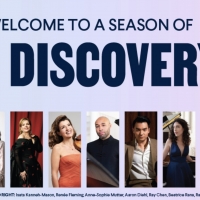 Baltimore Symphony Orchestra Announces 2021-22 Season: A SEASON OF DISCOVERY
April 07, 2021

The Baltimore Symphony Orchestra (BSO) today announces its 2021-22 Season: A Season of Discovery, marking a return to performances for live audiences at the Joseph Meyerhoff Symphony Hall and The Musi...
---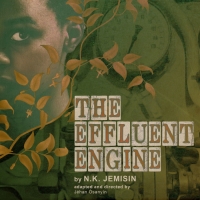 THE EFFLUENT ENGINE Streams for Book-It Repertory Theatre Beginning April 15
April 07, 2021

Continuing their all-audio season with an adaptation of a short story by science fiction's powerhouse author, N.K. Jemisin (she/her), Book-It Repertory Theatre (Book-It) presents The Effluent Engine. ...
---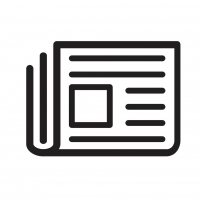 Washington Pavilion Unveils Virtual Field Trip Program
April 06, 2021

The Washington Pavilion has created a new virtual field trip program for educators and parents called Pavilion in the Classroom.
---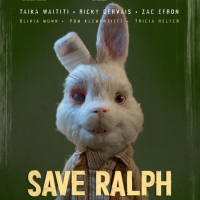 VIDEO: Taika Waititi, Ricky Gervais, Zac Efron, Olivia Munn and More Star In New Humane Society Animated Short Film SAVE RALPH
April 06, 2021

Hollywood filmmakers and movie stars have joined forces with Humane Society International (HSI) to produce a powerful stop-motion animated short film, Save Ralph, calling for an end to cosmetic testin...
---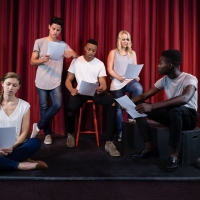 Top Performing Arts Schools in Greece
by BWW Special - April 06, 2021

BroadwayWorld rounds up the top performing arts schools in Greece.
---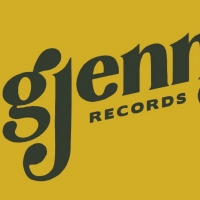 Caamp's Taylor Meier Unveils New Independent Label, Gjenny Records
April 06, 2021

Gjenny Records is proud to announce their first signee, Sam Filiatreau, a rising songwriter from Louisville, Kentucky, who blends the lyricism of '70s vinyl with the acoustic feel of Appalachian folk ...
---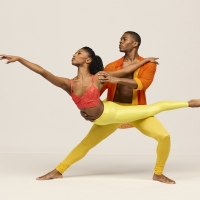 Kennedy Center Unveils 50th Anniversary Season Including a Fall Reopening
April 06, 2021

The John F. Kennedy Center for the Performing Arts today announced plans for its 50th Anniversary season, slated to begin in September 2021 with a grand reopening of its stages and campus and culminat...
---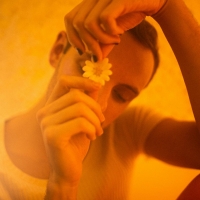 Zuli Jr. Releases New Single 'Two'
April 06, 2021

Stop it God. is a symbolic representation of the self. The version we stare at day after day in the mirror vs. the version we upload online. The 12-track collection revolves around the fictional AI co...
---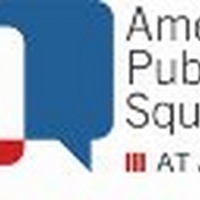 April is Student Month for American Public Square at Jewell
April 05, 2021

Student loan debt has increased 100 percent over the last 10 years and there are few signs of things changing.  In 2020, the U.S. surpassed previous years owing over $1.7 trillion in student debt for ...
---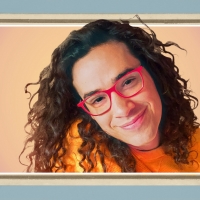 Playwright Jake Brasch Awarded 2021-22 College Collaboration Project Commission With The Farm Theater
April 05, 2021

Now in its ninth season of supporting emerging writers The Farm Theater has awarded their 2021/22 College Collaboration Project Commission to playwright Jake Brasch (Greenland at Dixon Place; Salutati...
---
Current Shows on SCIENCE