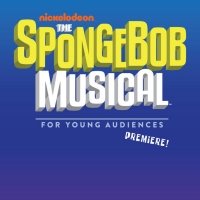 Coterie World Premiere Introduces Kansas City To THE SPONGEBOB MUSICAL
by A.A. Cristi - October 15, 2021

The Coterie Theatre returns to indoor performances on its mainstage with the world premiere of a new version of The SpongeBob Musical never before seen. Adapted from the beloved animated series, The S...
---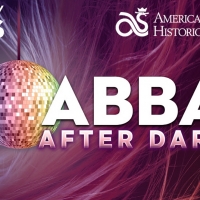 Dance The Night Away With ABBA AFTER DARK
by A.A. Cristi - October 15, 2021

In honor of The Philly POPS' upcoming show POPS Rocks ABBA: Mamma Mia and more…, The Philly POPS and The American Swedish Historical Museum will present ABBA After Dark—a special sing-along event to t...
---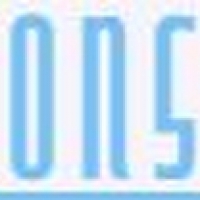 American Traditions Vocal Collection Announces 2021-2022 Season and Organizational Changes
by A.A. Cristi - October 15, 2021

The American Traditions Vocal Collection, previously known as the American Traditions Vocal Competition, has expanded it's organizational name to be more inclusive of its year round offerings. Origina...
---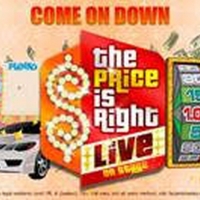 THE PRICE IS RIGHT LIVE Announced at The Times-Union Center
by A.A. Cristi - October 15, 2021

The Times-Union Center will play host to The Price is Right Live stage show on October 23, 2021 at 8:00 p.m.
---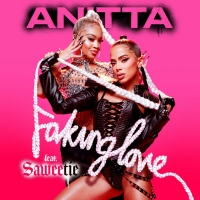 VIDEO: Watch Saweetie Join Anitta in New Music Video for 'Faking Love'
by Michael Major - October 15, 2021

Back with another anthem, Brazilian global pop superstar Anitta reveals a brand new single and music video entitled "Faking Love' featuring Saweetie. Watch the new music video now!
---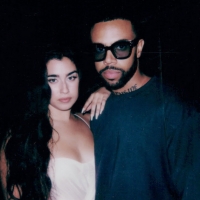 Lauren Jauregui Unveils 'Scattered' Single Featuring Vic Mensa
by Michael Major - October 15, 2021

Lauren Jauregui has released her new single, 'Scattered', off her forthcoming debut solo project, 'PRELUDE,' set for release November 5. Listen to the new track and watch the trailer for the 'PRELUDE'...
---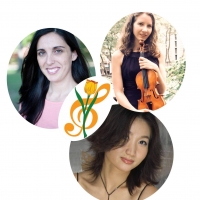 QueensSound Ensemble Recognized With $5,000 City Artist Corps Grant
by Chloe Rabinowitz - October 15, 2021

QueensSound Ensemble is one of 3,000 New York City-based artists to receive $5,000 through the City Artist Corps Grants program, presented by The New York Foundation for the Arts and the New York City...
---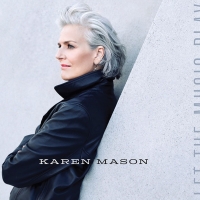 Karen Mason Releases New Single 'Let the Music Play'
by Chloe Rabinowitz - October 15, 2021

KAREN MASON – the acclaimed Broadway star and concert artist – has announced the release of her new single, the powerful and timely title track from the upcoming album Let the Music Play, today Friday...
---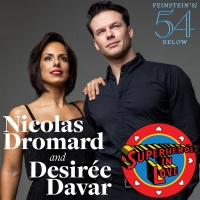 Nicolas Dromard and Desirée Davar to Bring SUPERHEROES IN LOVE to Feinstein's/54 Below
by Chloe Rabinowitz - October 15, 2021

FEINSTEIN'S/54 BELOW will present Nicolas Dromard and Desirée Davar in Superheroes in Love on November 30th at 10 p.m. Known for their roles in Jersey Boys, Mary Poppins, Wicked and West Side Story, t...
---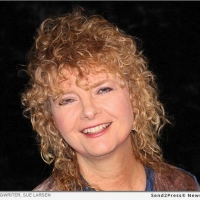 Singer-Songwriter Sue Larsen Releases Third Single 'You Will Always Be There'
by Chloe Rabinowitz - October 15, 2021

Bijoux Music Group LLC announced Sue Larsen's next single, 'You Will Always Be There' is being released today, under the Bijoux Music Group LLC label and produced by Sue Larsen. It can be found on Spo...
---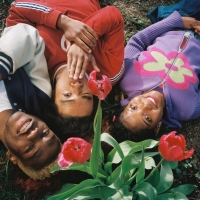 BLACKSTARKIDS Release Debut Album 'Puppies Forever'
by Michael Major - October 15, 2021

BLACKSTARKIDS have released 'Puppies Forever', their new debut album. The album features previously released singles, including 'Fight Club' and 'Juno'. Listen to the new full-length album and see whe...
---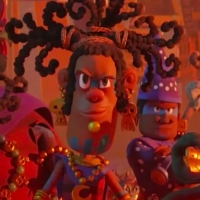 Kali Uchis Releases 'If It's to Be' from MAYA & THE THREE Soundtrack
by Michael Major - October 15, 2021

Netflix has released "If It's To Be", which was recorded specifically for the soundtrack of Maya and the Three, a new animated series, featuring stunning vocals from Uchis. Watch the new animated lyri...
---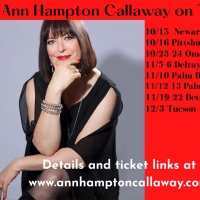 Ann Hampton Callaway Announces Tour Dates
by Chloe Rabinowitz - October 15, 2021

Ann Hampton Callaway is one of America's most gifted artists in pop and jazz. A leading champion of the great American Songbook, she's made her mark as a singer, pianist, composer, lyricist, arranger,...
---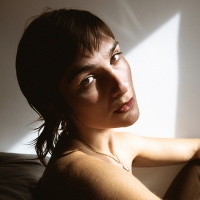 Elodie Gervaise Releases New EP, SYZYGY
by Chloe Rabinowitz - October 15, 2021

Today, Paris-based French-Australian singer-songwriter Elodie Gervaise has released her new EP, Syzygy, out now via B3SCI Records. Stream the EP in full + new single 'Free Babe' everywhere now .
---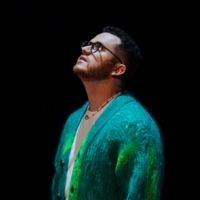 Sam Fischer Shares New Single 'Hopeless Romantic'
by Michael Major - October 15, 2021

Following the release of his duet with Demi Lovato on 'What Other People Say', Sam Fischer has shared his emotional and uplifting new single Hopeless Romantic, available now through RCA Records. Plus,...
---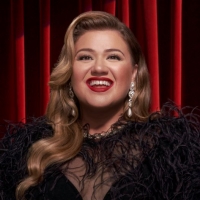 Kelly Clarkson Releases New Christmas Album Featuring Ariana Grande
by Michael Major - October 15, 2021

Kelly Clarkson has released her brand-new holiday album, 'When Christmas Comes Around…'! The album features the hit single "Christmas Isn't Canceled (Just You)," plus "Santa, Can't You Hear Me" featur...
---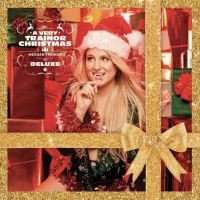 Meghan Trainor Releases New Christmas Single from Deluxe Holiday Album
by Michael Major - October 15, 2021

Gearing up for the holidays early, Meghan Trainor has released her cover of the classic "Rockin' Around The Christmas Tree". The track is from the deluxe edition of her 'A Very Trainor Christmas', whi...
---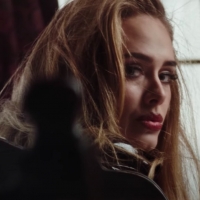 VIDEO: Adele Releases New 'Easy On Me' Music Video
by Michael Major - October 15, 2021

Adele has released the lead single for her highly-anticipated album, '30'. Watch the music video and preorder the new album on CD, cassette, and vinyl now!
---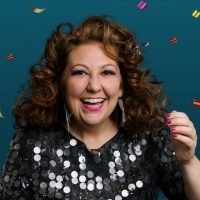 New York Cabaret Star Tori Scott Returns to the UK With WELCOME TO THE AFTER PARTY!
by Stephi Wild - October 15, 2021

Following the success of Pickled! in 2019, Tori Scott returns to the UK with her brand new show Welcome to the After Party! Produced by Robin Rayner & James Quaife for New Frame Productions, the show ...
---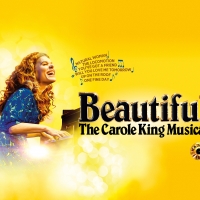 New UK Tour of BEAUTIFUL - THE CAROLE KING MUSICAL Will Open at Curve in February
by Stephi Wild - October 15, 2021

Curve, Theatre Royal Bath Productions and Mayflower Theatre Southampton have today announced plans to launch a new UK tour of the Olivier, Tony and Grammy Award-winning musical, Beautiful - The Carole...
---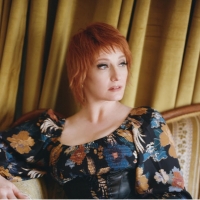 Leigh Nash Of Sixpence None The Richer Will Perform At Club Passim Next Month
by Stephi Wild - October 15, 2021

A quarter-century after first showcasing her talents as the frontwoman for modern pop hitmakers Sixpence None The Richer, Leigh Nash  is set to perform solo at Club Passim. In the 90's Nash and her ba...
---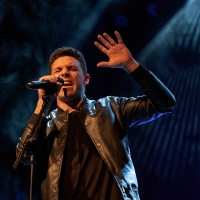 PHOTO FLASH: Ensayo general de EL PRIMER DIA DE NUESTRAS VIDAS
by Angeles Diaz - October 15, 2021

EL PRIMER DÍA DE NUESTRAS VIDAS, un concierto de Pepe Nufrio, llega a Madrid y traemos las primeras fotos de los ensayos. Tras su paso por musicales de Broadway y Londres, el cantante y actor llega a ...
---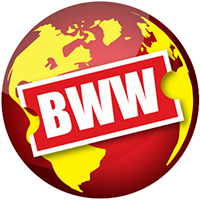 Anchorage Concert Association Announces 13 More Shows For This Season
by A.A. Cristi - October 14, 2021

Anchorage Concert Association, the state's largest arts and entertainment presenter, has announced 13 more shows for its 2021/2022 season line-up.
---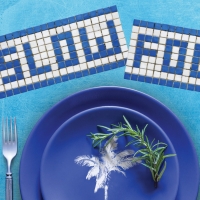 BWW Review: SLOW FOOD at Pittsburgh Public Theater is Sartre Meets Seinfeld in a Greek Restaurant
by Greg Kerestan - October 14, 2021

Hell is other people's favorite restaurant in Wendy MacLeod's quirky date-night comedy.
---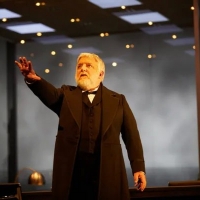 Review Roundup: THE LEHMAN TRILOGY Opens on Broadway
by Review Roundups - October 14, 2021

The Lehman Trilogy officially opens on Broadway tonight, October 14, at the Nederlander Theatre. The play comes to Broadway after acclaimed, sold-out runs at London's National Theatre, the Park Avenue...
---
Current Shows on POP