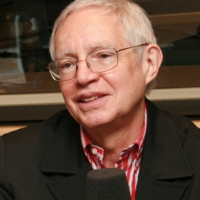 Savannah VOICE Festival Announces Virtual April Events In Collaboration With Community Partners
April 09, 2021

Savannah VOICE Festival announces three virtual events taking place April 20-22, 2021 in collaboration with community partners. 
---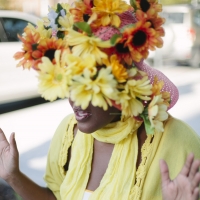 REIMAGINING UTOPIA to Return Pivot Arts Festival Safely To In-Person Events
April 09, 2021

Pivot Arts, a hub for adventurous, multidisciplinary performance, announces "Reimagining Utopia," the ninth annual Pivot Arts Festival featuring almost entirely world premieres, May 21–June 6, 2021 at...
---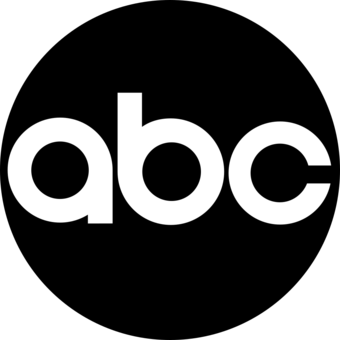 Scoop: Coming Up on a New Episode of SHARK TANK on ABC - Friday, April 16, 2021
by TV Scoop - April 09, 2021

Find out what's happening on Coming Up on a New Episode of SHARK TANK and if it's a new episode, airing on ABC on Friday, April 16, 2021!
---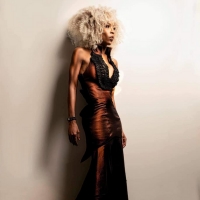 BWW Feature: Uplift Mind, Body, and Spirit during ASCENSION 5.0
by Debbie Hall - April 09, 2021

After the past year, Ascension 5.0 is coming to Las Vegas to restore mind, body, and soul with music, connection, meditation, and an opportunity to learn strategies, daily routines, affirmations, life...
---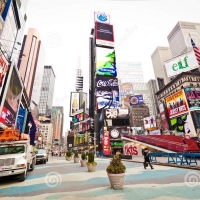 Student Blog: Post-COVID Crossroads
by Student Blogger: Alexandra Curnyn - April 08, 2021

Over a year after the COVID-19 pandemic first raged through the United States and forced theatres to close for the foreseeable future, we're finally seeing a light at the end of a dark, dark tunnel.
---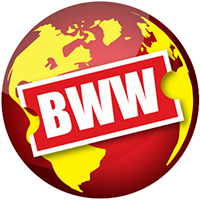 STE Pushes The Boundaries Of Art & Inclusion With NEURODIVERSITY MATTERS Virtual Conference
April 07, 2021

Spectrum Theatre Ensemble has announced its second Neurodiversity Matters Conference (NMC) on April 16, 17, and 18. The Conference will feature experts and artists from around the country to spread aw...
---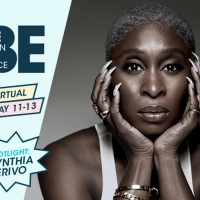 Cynthia Erivo Joins Spotlight Conversation at BE Mentorship Conference 2021
April 07, 2021

WrapWomen will welcome Grammy, Emmy and Tony Award-winning actress, singer and producer Cynthia Erivo for a Spotlight Conversation presented by National Geographic at the 2021 BE Mentorship Conference...
---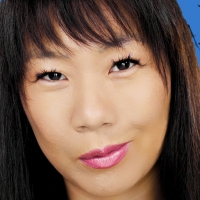 BWW Interview: From PUBLIC OFFICE to SWEATSHOP, Kristina Wong Pivots FROM NUMBER TO NAME
by Gil Kaan - April 05, 2021

Performance artist/comedian/writer Kristina Wong will world premiere her FROM NUMBER TO NAME for East West Players (in partnership with API Rise Saturday), April 10 and Sunday, April 11, 2021. This fu...
---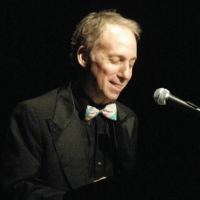 NJPAC and The Town Hall Signature Present BROADWAY BY THE YEAR
April 01, 2021

The Town Hall's signature series in association with New Jersey Performing Arts Center, present Broadway by the Year, takes a 'Pandemic Pivot,' going both virtual and national. In its legendary 20-yea...
---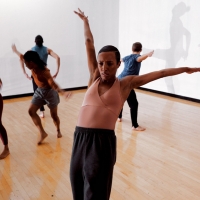 Works & Process Presents World Premiere Video Performance of A CHRONICLE OF A PIVOT AT A POINT IN TIME
April 01, 2021

Works & Process, the performing arts series at the Guggenheim, and Lincoln Center for the Performing Arts recently announced three newly commissioned video performances. In this Works & Process bubble...
---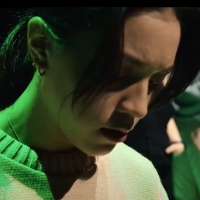 VIDEO: See the Trailer for Australian Short Musical Film SUDDENLY
March 31, 2021

"SUDDENLY: A Short New Musical" will stream for free worldwide, from April 30th 2021. Available on YouTube, the brand new 30 minute musical film brings theatrical innovation to the next level in a pro...
---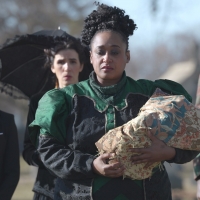 Art 4 Presents Virtual Production of RAGTIME
March 31, 2021

'It just felt like the right thing to do,' says Aaron Albin, Executive Director of Art 4, when asked about their upcoming production of the hit Broadway musical Ragtime. 'We wanted to produce a show t...
---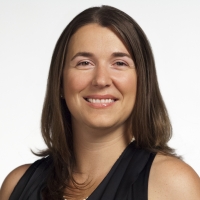 BAM Names Stacy Margolis Vice President of Development
March 31, 2021

Margolis joined BAM in 2017 as Associate Vice President of Major Gifts and Patron Programs, and has been serving as Interim Vice President, Development since the November 2019 departure of Bill Krame...
---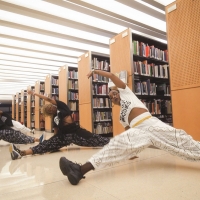 Works & Process At Lincoln Center Presents World Premiere Video Performances On Sundays In April
March 30, 2021

Works & Process, the performing arts series at the Guggenheim, and Lincoln Center for the Performing Arts have announced three newly commissioned video performances developed during Works & Process bu...
---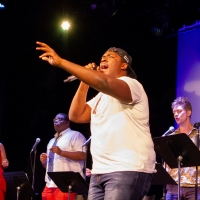 4th Annual Philly Theatre Week Announced for April
March 30, 2021

Curtains up. Theatre Philadelphia has announced the return of Philly Theatre Week from April 22 to May 2, 2021. After a year of dark stages, millions in lost ticket sales and thousands of lost jobs, t...
---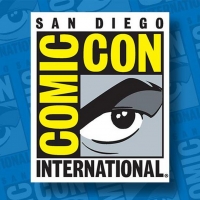 Comic-Con Announces Special Edition In-Person Convention For Thanksgiving Weekend
March 28, 2021

San Diego Comic Convention today announced dates for their November convention. Comic-Con Special Edition will be held as a three-day event over Thanksgiving weekend, Friday, Saturday, and Sunday, Nov...
---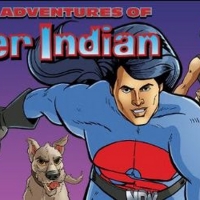 Native Voices at the Autry Presents THE NEW ADVENTURES OF SUPER INDIAN
March 26, 2021

The only Equity theatre company dedicated exclusively to developing and producing new work by Native American artists, Native Voices presents The New Adventures of Super Indian by Arigon Starr (Kickap...
---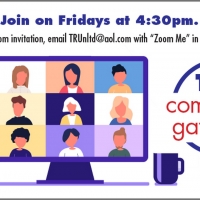 Theater Resources Unlimited to Host Community Gatherings Via Zoom Marck 26 – April 23
March 26, 2021

Theater Resources Unlimited hosts weekly Community Gatherings every Friday at 4:30pm ET via Zoom, to explore the creation of art and theater in the time of COVID-19.
---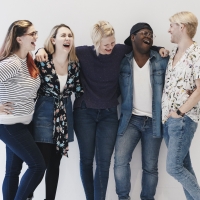 BWW Exclusive: How the Broadway Babysitters Are Bringing the Arts Home
by Alexa Criscitiello - March 26, 2021

Founded in 2015, Broadway Babysitters is an in-home childcare service made up of arts professionals. In addition to providing parents with carefully vetted sitters, Broadway Babysitters offers qualifi...
---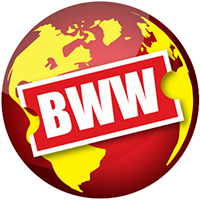 Penny Arcade Hosts Arts For Living Show: Artist Feed The L.E.S.
March 25, 2021

March marks one year since the world went on lockdown due to COVID-19. As social distancing measures remain in place, Abrons Arts Center continues to creatively adapt to digital platforms, and today r...
---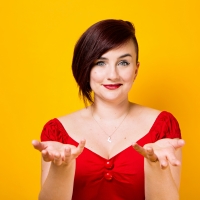 Laura Lexx Resumes Debut UK Tour KNEE JERK
March 24, 2021

Now, it's finally time for Laura to go back to her first love – live comedy. Rescheduled dates for her reprised debut tour have been confirmed, and so, after two sell-out Edinburgh shows in two years,...
---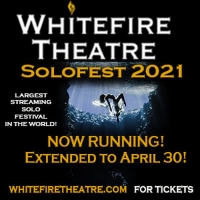 Whitefire Theatre Extends Solofest Through April 2021
March 24, 2021

The Whitefire Theatre is extending Solofest through April 2021! Fulfilling the need of performing artists to have a safe space to work, as well the public need for quality streaming content, Solofest ...
---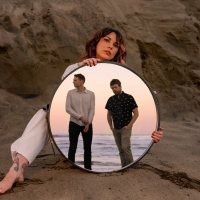 Sunset Lines Announce New EP 'Home Anywhere'
March 24, 2021

Sunset Lines began when musical partners and founders Liz Brooks (vocals/synth) and Paul McCorkle (producer/synth) decided to start their own musical project after the band in which they met disbanded...
---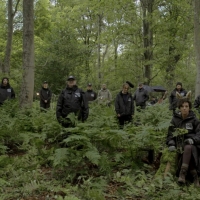 Grid Iron Theatre Company Presents 'Doppler: The Story So Far' Documentary
March 24, 2021

Edinburgh-based, award-winning Grid Iron Theatre Company has announced the release of its long-awaited film, Doppler: The Story So Far.
---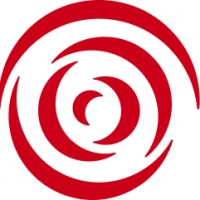 Houston Grand Opera Announces Next Season's 2021–22 HGO Studio Artists
March 23, 2021

Houston Grand Opera has announced the three new singers and nine returning artists who will train with the HGO Studio for 2021–22. The HGO Studio provides comprehensive career development to young sin...
---
Current Shows on PIVOT