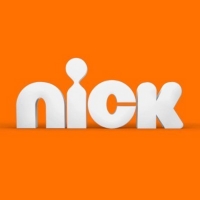 Nickelodeon's THE SUBSTITUTE Returns With All-New Surprises for Season Two
October 23, 2020

Nickelodeon is preparing the ultimate Halloween surprise for kids with the season two premiere of its hit hidden-camera prank series, The Substitute.
---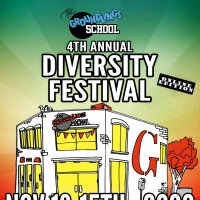 The Groundlings School Announces 4th Annual Diversity Festival Online
October 23, 2020

Returning for a fourth year to celebrate and explore diversity and inclusion in comedy and entertainment, The Groundlings Theatre and School is proud to announce their annual Diversity Festival on Nov...
---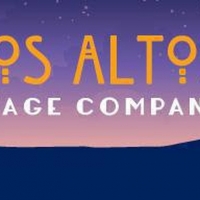 Tony Shaloub and More Join Fundraiser Performance for Los Altos Stage Company
October 22, 2020

On Sunday, November 8, three very special new friends of Los Altos Stage Company will present a very special performance as a fundraising event for the Company.
---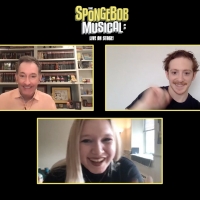 BWW Interview: Ethan Slater & Tom Kenny Chat About THE SPONGEBOB MUSICAL on DVD
by Sarah Jae Leiber - October 21, 2020

'The SpongeBob Musical: Live on Stage!' is coming to DVD on November 3rd!
---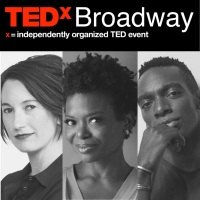 LaChanze, Daniel J. Watts, Brian Moreland, Stephanie Riggs and More Announced as TEDxBroadway 2020 Speakers
October 21, 2020

TEDxBroadway organizers announced today the speakers who'll be taking the TEDxBroadway virtual stage on Tuesday, November 17 at 1pm Eastern.
---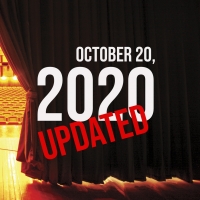 Virtual Theatre Today: Tuesday, October 20- with John Logan, James Monroe Iglehart, and More!
October 20, 2020

Today (October 20) in live streaming: This is Our Youth is presented by Broadway's Best Shows, John Logan visits The Producer's Perspective, and so much more!
---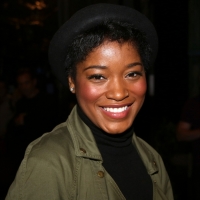 Keke Palmer Will Host NICK NEWS: KIDS PICK THE PRESIDENT
October 20, 2020

Nickelodeon is letting kids' voices be heard this election season with the return of its bellwether 'Kids' Vote' poll and a brand-new Nick News: Kids Pick the President special hosted by entertainment...
---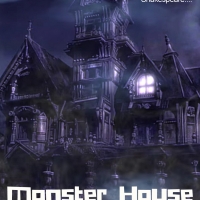 VIDEO: Fawn Re-Releases 'Monster House' In Time for Halloween
October 19, 2020

On Monday, October 19, 2020, Billboard hit song maker and recording artist Fawn has joined forces with Judy Tenuta, Kate Linder, Grae Drake, Brooke Lewis Bellas, Cher Rue, Johnny Venokur, Al Burke, Ch...
---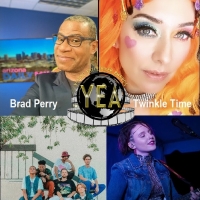 Young Entertainer Awards To Stream Live, October 25
October 19, 2020

Like so many other awards presentations, the Young Entertainer Awards (YEA) in Hollywood are going virtual this year.
---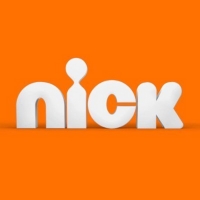 Nickelodeon's New Preschool Series SANTIAGO OF THE SEAS Breaks Ratings Record
October 15, 2020

Nickelodeon is ending National Hispanic Heritage Month on a high note, as the debut of its newest animated series Santiago of the Seas garnered the biggest L+3 lift the network has ever had for a pres...
---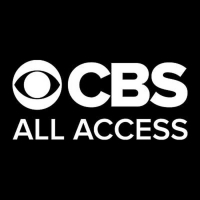 CBS All Access Announces TEXAS 6 Docuseries to Premiere Thursday, Nov. 26
October 14, 2020

CBS All Access, ViacomCBS' digital subscription video on-demand and live streaming service, today announced a new original series order for TEXAS 6, a docuseries from Jared Christopher ('Titletown, TX...
---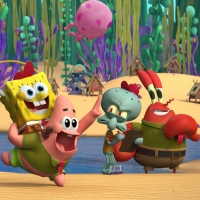 See a First-Look Image From SPONGEBOB Prequel KAMP KORAL
October 14, 2020

Nickelodeon has released a first-look image from its upcoming 'Spongebob Squarepants' prequel series, 'Kamp Koral.'
---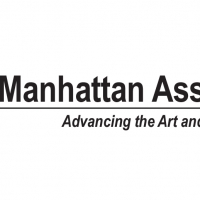 MAC Announces 2020 Winners of the Burman and Wallowitch Awards
October 13, 2020

The Manhattan Association of Cabarets (MAC) has announced the 2020 winners of the Dottie Burman and John Wallowitch songwriting awards. Each recipient receives $500.
---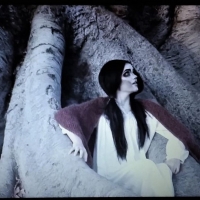 BWW Review: GHOSTWALK 2020 at Santa Paula Theatre Center
by Shari Barrett - October 11, 2020

As one of the lucky October-born people, the celebration of Halloween has always been a very important occasion for me as it is just a handful of days after my birthday. Growing up enjoying playing dr...
---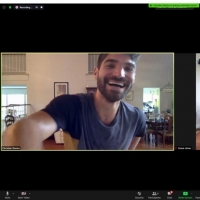 D.C.'s Chamber Dance Project Announces Virtual Open Rehearsal Of A New Duet By Christian Denice
October 09, 2020

Chamber Dance Project, Washington's premier contemporary ballet company, welcomes the public to view a virtual open rehearsal of a new duet by Christian Denice - a part of his larger work, Dwellings -...
---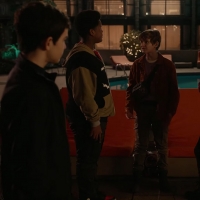 VIDEO: Nickelodeon Suits Up for THE ASTRONAUTS
by Stage Tube - October 09, 2020

The first two episodes of The Astronauts premiere back-to-back on Friday, Nov. 13, at 7 p.m. (ET/PT) on Nickelodeon.
---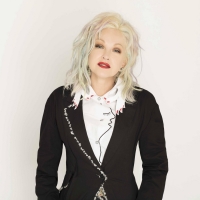 VIDEO: Watch the Official Lyric Video for Cyndi Lauper's 'Time After Time'
by Stage Tube - October 09, 2020

Lauper continues to reinforce her status as a role model, advocate and icon.
---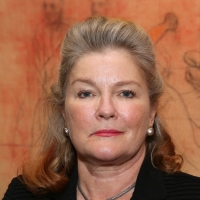 Kate Mulgrew Will Reprise Captain Janeway Role on STAR TREK: PRODIGY
October 08, 2020

Kate Mulgrew will return to the Star Trek universe in the upcoming animated series 'Star Trek: Prodigy.'
---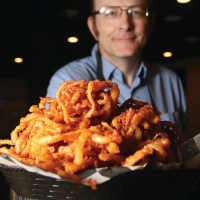 New Documentary THE RINGMASTER Out Today
October 07, 2020

1091 Pictures presents a new documentary from the mind of Zachary Capp of Capp Bros. Productions, THE RINGMASTER.
---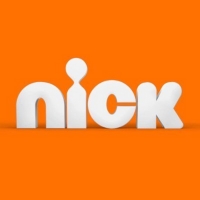 Magalie Laguerre-Wilkinson Joins Nickelodeon as Vice President of News Programming
October 06, 2020

Nickelodeon has named CBS News' 60 Minutes veteran producer and Emmy and Peabody Award-winner Magalie Laguerre-Wilkinson as Vice President of News Programming for the leading kids' network, as well as...
---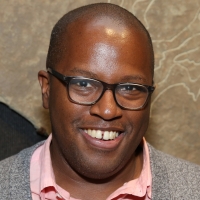 CSArts-SGV Announces Michael R. Jackson, Dan Povenmire and More for 2020-2021 Master Artist Series
October 05, 2020

Acclaimed artists, performers, authors, educators and top industry leaders share knowledge and career advice through demonstrations, workshops, panel discussions, master classes and more.
---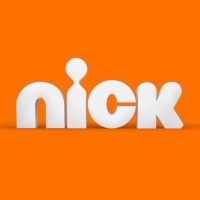 Gabriel 'Fluffy' Iglesias to Host Nickelodeon's UNLEASHED
October 02, 2020

From the backyard to the big stage, the search is on for America's most entertaining pets in Nickelodeon's all-new comedic competition show.
---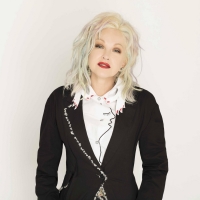 Cyndi Lauper Reunites With Tracy Young on 'Hopeful' Remix
October 02, 2020

With one month to go until the monumental high-stakes U.S. election, Cyndi Lauper has enlisted GRAMMY-winning producer/remixer Tracy Young to create an amped up version of "Hope."
---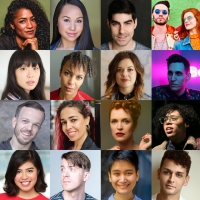 Juwan Crawley, Cheeyang Ng, Anthony Norman and More Featured in Final Broadway Buskers Concerts
October 01, 2020

The Times Square Alliance announced today the performer lineup for the remainder of this year's Broadway Buskers concerts.
---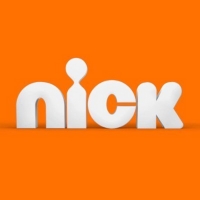 Nickelodeon Keeps the Halloween Spirit Alive with Spooktacular Premieres All Month Long
October 01, 2020

Nickelodeon is celebrating Halloween with spooktacular premieres of its live-action, animation and preschool series beginning Friday, Oct. 2.
---