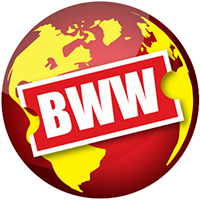 Smriti Keshari's Four-Year Film Project Debuts At BAM on Halloween
October 29, 2020

DIS | INTEGRATION: Headlines are Frontlines is a visceral film experience that leads viewers through daily chronological The New York Times headlines about Donald Trump. Marking the end of an exhausti...
---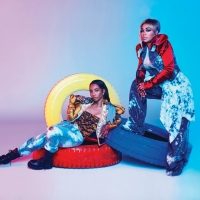 A&E Network Greenlights New Documentary Special BIOGRAPHY: TLC
October 29, 2020

A&E Network has greenlit the new two-hour documentary special "Biography: TLC" (wt) chronicling the journey of the top selling American female group of all-time who led the way with their music, their...
---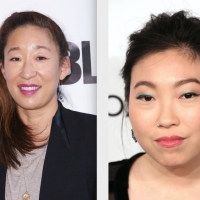 Sandra Oh & Awkwafina Will Play Sisters in Upcoming Comedy
October 29, 2020

Awkwafina and Sandra Oh will star in an upcoming Netflix comedy as sisters. The film, which is not yet titled, was written by Jen D'Angelo.
---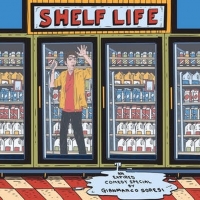 Gianmarco Soresi's SHELF LIFE Now Available on Amazon Prime
October 29, 2020

Gianmarco Soresi's (Netflix's "Bonding," "Hustlers") first comedy special, "Shelf Life," is now available on Amazon Prime.
---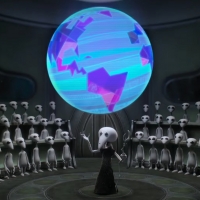 VIDEO: Watch the Trailer for ALIEN XMAS on Netflix
by Stage Tube - October 29, 2020

He may be the smallest of Klepts, but as it turns out, he has the biggest heart.
---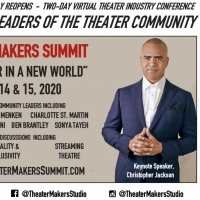 Christopher Jackson, Alan Menken, Jessie Mueller and More to Take Part in Fourth Annual TheaterMakers Summit
October 29, 2020

The TheaterMakers Studio will present the fourth annual TheaterMakers Summit on November 14 and 15. This year, the event will be held virtually for attendees and speakers.
---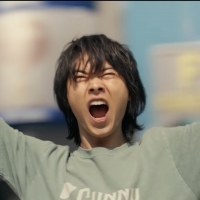 VIDEO: Watch the Official Trailer for ALICE IN BORDERLAND on Netflix
by Stage Tube - October 29, 2020

Get ready for heart-pounding thrills on a Hollywood scale! The Netflix Original Series 'Alice in Borderland' starts December 10th, only on Netflix! The series also boasts a star-studded cast, includin...
---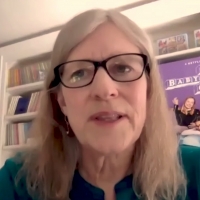 VIDEO: Ann M. Martin Talks THE BABY-SITTERS CLUB on TODAY SHOW
by Stage Tube - October 29, 2020

"The Baby-Sitters Club" author talks about her hit series, the Netflix show and more on this episode of "Open Book" with Jenna Bush Hager.
---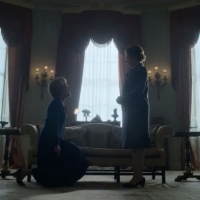 VIDEO: Watch the Official Trailer for Season Four of THE CROWN
by Stage Tube - October 29, 2020

Bend. Or Break.
---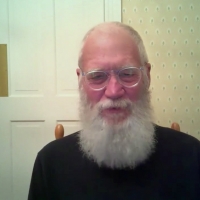 VIDEO: Watch David Letterman Interviewed on JIMMY KIMMEL LIVE
by Stage Tube - October 29, 2020

Dave talks about pandemic-era talk shows, the '77 World Series between the Dodgers & Yankees, Tommy Lasorda, going from being extremely busy to not, talking to solicitors on the phone, memories of the...
---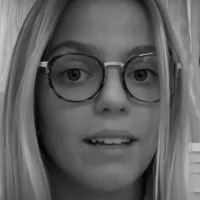 VIDEO: Renee Rapp, Ashley De La Rosa and More Join CLAIM OUR SPACE NOW Voter Campaign
October 28, 2020

CLAIM OUR SPACE NOW has released a new voter campaign with Mean Girls stars Renee Rapp, Ashley De La Rosa and more!
---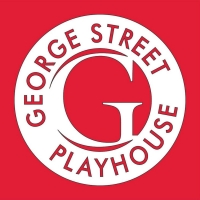 George Street Playhouse Extends Virtual Version of CONSCIENCE
October 28, 2020

The original cast of Joe DiPietro's Conscience has come together again for a virtual version of the play with George Street Playhouse. Due to the shutdown of theaters throughout the state in March, th...
---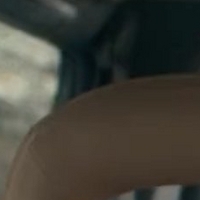 VIDEO: Watch the Official Trailer for THE WHITE TIGER on Netflix
by Stage Tube - October 28, 2020

From acclaimed writer-director Ramin Bahrani comes the epic journey of a poor Indian driver (Adarsh Gourav) who uses his wit and cunning to break free from servitude to his rich masters (Rajkummar Rao...
---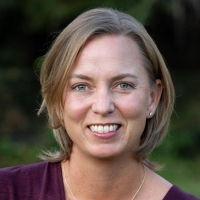 Jenna Boyd Partners With THE CARTEL to Launch FIELD DAY ENTERTAINMENT
October 28, 2020

Former Nickelodeon and Netflix top executive Jenna Boyd has partnered with The Cartel to launch Field Day Entertainment, a talent-centric production company.
---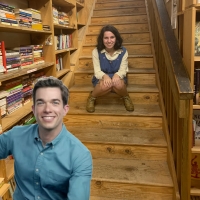 BWW Blog: An Open Letter to John Mulaney, the Source of My Serotonin Amidst a Global Pandemic
by Student Blogger: Isabella Gonzalez - October 28, 2020

Dear Mr. John Mulaney...
---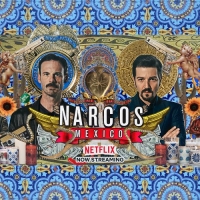 NARCOS: MEXICO Will Return for Third Season on Netflix
October 28, 2020

Today, Netflix confirmed a third season of Narcos: Mexico, the critically-acclaimed Netflix drama.
---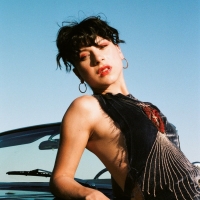 KITTEN Releases New Song 'Angelina' Today
October 28, 2020

Pop rock weirdos KITTEN release new single 'Angelina' today via Orchard music.
---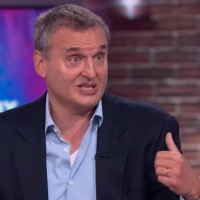 VIDEO: Phil Rosenthal Talks SOMEBODY FEED PHIL on THE KELLY CLARKSON SHOW
by Stage Tube - October 28, 2020

'Everybody Loves Raymond' creator Phil Rosenthal may not be making shows with Ray Romano anymore, but it's safe to say that the sitcom character was a huge inspiration for Phil's food and travel show ...
---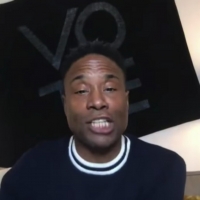 VIDEO: Billy Porter Defines What Beauty Means to Him on THE LATE LATE SHOW
by Stage Tube - October 28, 2020

James Corden asks Billy Porter to take part in Late Late Show and Tell, and Billy shares an ashtray his mother made before she lost use of her hands. After, Reggie Watts asks Billy for his definition ...
---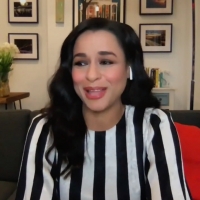 VIDEO: Sarah Cooper Talks About Her Viral Trump Lip Syncs on THE LATE SHOW
by Stage Tube - October 28, 2020

The amazing Sarah Cooper, known for her Trump lip sync videos on TikTok, thinks of her videos as 'interpretations' of Trump's subtext and she's pretty sure the President has seen her work. Check out S...
---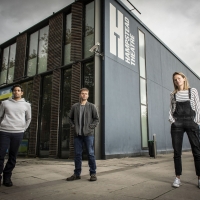 Hampstead Theatre Announces Casting and Extension For THE DUMB WAITER
October 28, 2020

Hampstead Theatre has announced the cast for Harold Pinter's iconic play The Dumb Waiter. Due to popular demand the production has been extended and will now run from 18 November 2020 until 2 January...
---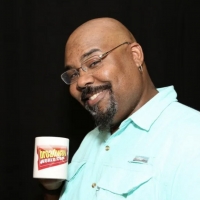 Wake Up With BWW 10/28: ROCKY HORROR Reunion, 13 Film Resumes Casting, and More!
by Stephi Wild - October 28, 2020

Today's top stories: Tim Curry and more original Rocky Horror Picture Show cast members will reunite for a benefit, the film adaptation of 13 the Musical resumes casting, and more!
---
Jon Jon Briones Joins List of TOFA's '100 Most Influential Fil-Ams'
by Oliver Oliveros - October 27, 2020

In celebration of Filipino American (Fil-Am) History Month, 100 movers and shakers of Filipino descent will be feted in a digital ceremony through The Outstanding Filipino Americans (TOFA) Awards, a n...
---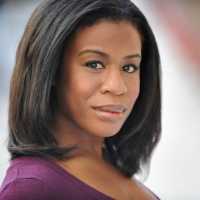 Uzo Aduba To Star In Return Of HBO's IN TREATMENT
October 27, 2020

The Emmy®-winning drama series IN TREATMENT is returning for a fourth season on HBO with Uzo Aduba set to star.
---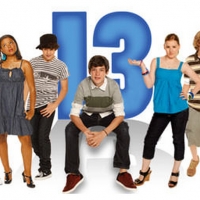 Netflix Resumes Casting 13: THE MUSICAL Film Adaptation
October 27, 2020

Producer Neil Meron took to Twitter today to announce that the upcoming Netflix film adaptation of Jason Robert Brown's '13: The Musical' has resumed casting.
---