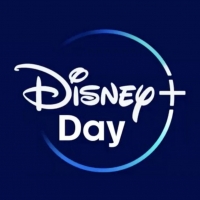 Disney+ Presenta Avances y Nuevos Tráilers Para Celebrar El Disney+ Day
by Juan-Jose Gonzalez - November 12, 2021

Con motivo del Disney+ Day, el servicio de streaming además de haber estrenado más de 25 nuevos contenidos, también ha compartido avances, nuevos tráilers y clips en exclusiva de los estudios de The W...
---
Society for the Performing Arts Presents Neil deGrasse Tyson: Astronomy Bizarre in January 2022
by Stephi Wild - November 10, 2021

Society for the Performing Arts (SPA) welcomes the return of astrophysicist Neil deGrasse Tyson, on Monday, January 17, 2022, 7:30 PM at Jones Hall.
---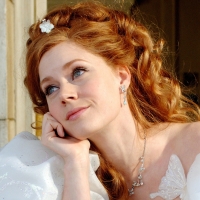 Disney Announces New Disney+ Day Releases & Promotion
by Michael Major - November 08, 2021

A new Billie Eilish documentary, 'Enchated', and 'Fancy Nancy' will join "Shang-Chi and The Legend of The Ten Rings," "Jungle Cruise," "Home Sweet Home Alone," "Olaf Presents," "Frozen Fever," "Paperm...
---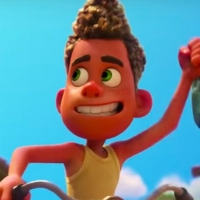 VIDEO: Disney+ Releases Trailer for CIAO ALBERTO
by Michael Major - November 03, 2021

Disney+ has revealed the trailer for a new animated short film, "Ciao Alberto" from Pixar, featuring characters from this summer's animated hit breakout film "Luca". Watch the trailer for the new shor...
---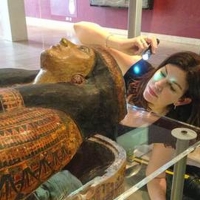 WHEN WOMEN RULED THE WORLD With Kara Cooney Comes To Capitol Theater Next Month
by Stephi Wild - October 28, 2021

National Geographic Live, National Geographic's touring speaker series, and Overture Center have announced "When Women Ruled the World" with Dr. Kara Cooney, a National Geographic author and professor...
---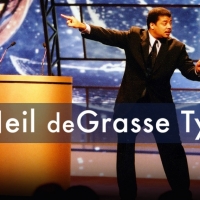 Neil deGrasse Tyson Comes to DPAC in February
by Stephi Wild - September 23, 2021

Fan-favorite astrophysicist Neil deGrasse Tyson comes to DPAC on February 9, 2022. The award-winning scientist will captivate guests with his lecture on "The Inexplicable Universe: Unsolved Mysteries"...
---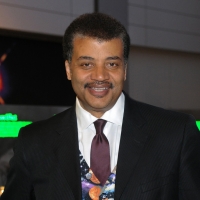 Dr. Neil DeGrasse Tyson To Present AN ASTROPHYSICIST GOES TO THE MOVIES At The Palace
by Stephi Wild - August 25, 2021

Astrophysicist Dr. Neil deGrasse Tyson, host of National Geographic's "StarTalk," bestselling author, and director of the Hayden Planetarium, takes audiences through an entertaining and enlightening r...
---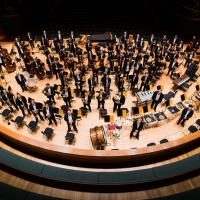 Melbourne and Singapore Symphony Orchestras Will Unite For Virtual Concert
by Stephi Wild - July 24, 2021

The virtual performance demonstrates the two orchestras' musical friendship. This will feature a performance of the Allegro Spiritoso from J.C. Bach's joyous Symphony for Double Orchestra in E-flat Ma...
---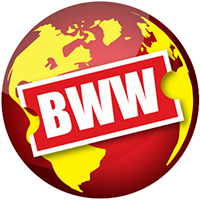 The Armory Show Announces Platform 2021
by Stephi Wild - July 21, 2021

The program will feature eight large-scale installations that propose modes of address grounded in research and propelled by empathy that will allow visitors to negotiate the unsettling conditions tha...
---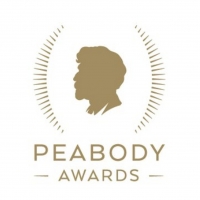 Peabody Awards Name 30 Winners, Representing the Very Best in Storytelling
by Sarah Jae Leiber - June 24, 2021

Additional winning platforms include ABC, The Atlantic, CBS, Disney Channel, ITV, KING 5, KNXV-TV, MTV, Nashville Public Radio, National Geographic, Shudder, and The Washington Post.
---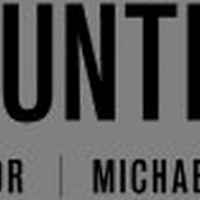 Westport Country Playhouse Hosts CONNECTICUT COMEDY FESTIVAL In Partnership With Fairfield Comedy Club
by A.A. Cristi - June 08, 2021

Westport Country Playhouse Hosts "Connecticut Comedy Festival," in Partnership with Fairfield Comedy Club, from June 18-25
---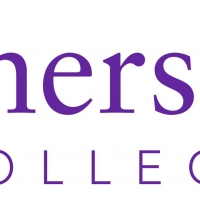 Emerson College Announces 2021 Distinguished Alumni Honorees For Achievements In Communication And The Arts
by A.A. Cristi - May 11, 2021

On Saturday, May 8, Emerson College honored alumni with its Distinguished Alumni Award and Young Alumni Achievement Award in a virtual celebration during its first annual Emerson Week, a college-wide,...
---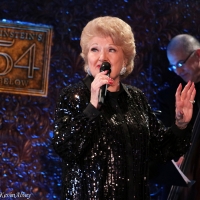 BWW Review: BROADWAY, THE MAYE WAY On 54 Below Premieres Thankfully Returns Marilyn Maye To The Screen
by Stephen Mosher - May 11, 2021

54 Below Premieres took no chances when they put Marilyn Maye on the stage and told the cameras to roll, and it has paid off, big time. The legendary star shines as brightly as she did all seventy-si...
---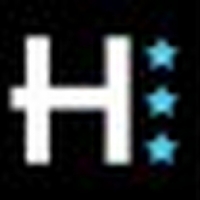 Hennepin Theatre Trust Announces Artists For The 2021 Season Of It's The People
by A.A. Cristi - May 07, 2021

Hennepin Theatre Trust, in partnership with UBS Wealth Management USA and Clear Channel Outdoor, today announces the six Minnesota artists whose photography will be featured in the 2021 season of It's...
---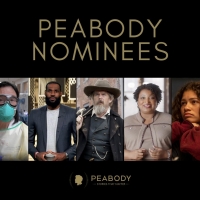 PEABODY AWARDS Announces 2021 Nominees
by Sarah Jae Leiber - May 04, 2021

The nominees were chosen by a unanimous vote of 19 jurors from over 1,300 entries from television, podcasts/radio and the web in entertainment, news, documentary, arts, children's/youth, public servic...
---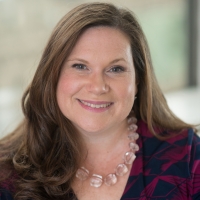 Jane Gould Promoted to Executive Vice President, Content Research, Insights & Scheduling, Disney General Entertainment Content
by Sarah Jae Leiber - April 20, 2021

In her new role, Gould will lead a centralized team that will support DGE's world-class content with data-driven analytics and marketplace insights.
---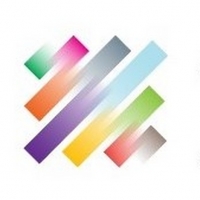 The Annenberg Center Presents Virtual Magic Academy With The Amazing Max
by A.A. Cristi - March 29, 2021

The Annenberg Center presents some amazing abracadabra action with the Virtual Magic Academy with The Amazing Max, Saturday May 1 at 3 PM. This is a live, interactive event that will occur via Zoom. V...
---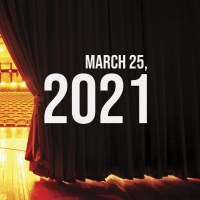 Virtual Theatre Today: Thursday, March 25- with Ashley Spencer, Brian Stokes Mitchell, and More!
by Nicole Rosky - March 25, 2021

Today (March 25) in live streaming: the premiere of Electric Island, AAPI Broadway unites on Stars in the House, Ashley Spencer visits Backstage Live, and more!
---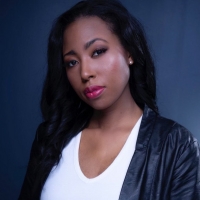 Sharma MacDonald Will Release New Short Film 2020
by Sarah Jae Leiber - March 04, 2021

MacDonald is a familiar face to Canadians.  Her television credits include host of "Urban Report" on YES TV's Let's Talk, National Geographic/Discovery Channel TV series "Breakout" and CTV/NBC's "Savi...
---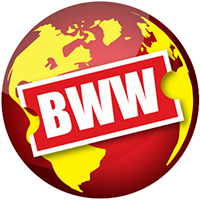 Cabrillo Festival Of Contemporary Music Announces Its 59th Season
by A.A. Cristi - March 01, 2021

The Cabrillo Festival of Contemporary Music, America's longest-running festival of new orchestral music, premieres its second-ever virtual season, July 31 – August 8, 2021. Led by Grammy Award-winning...
---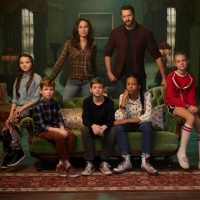 SECRETS OF SULPHUR SPRINGS Debuts on Disney Plus Feb. 26
by Sarah Jae Leiber - February 19, 2021

Since its Disney Channel premiere, 'Secrets of Sulphur Springs' has reached 3.5 million total viewers (P2+), has ranked as the #1 series across all basic cable with Girls 6-11 and is the #1 series on ...
---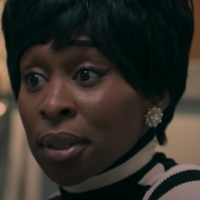 VIDEO: See Cynthia Erivo in the Trailer for GENIUS: ARETHA
by Stage Tube - February 09, 2021

National Geographic and Cynthia Erivo ("Harriet," "The Color Purple") revealed today during the network's TCA session the highly anticipated premiere date and official series trailer for the multiple ...
---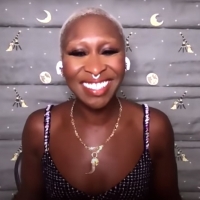 VIDEO: Cynthia Erivo Talks About Playing Aretha Franklin on JIMMY KIMMEL LIVE!
by Stage Tube - January 19, 2021

Cynthia talks about moving to Los Angeles, meeting Oprah and Jason Bateman for the first time, getting a Critics Choice Award nomination for "The Outsider," and playing Aretha Franklin in "Genius: Are...
---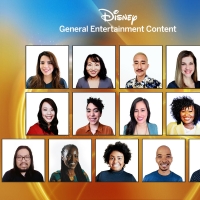 Disney General Entertainment Content Writing Program Names 2021 Participants
by Sarah Jae Leiber - January 14, 2021

Disney General Entertainment Content (DGE) proudly announces the 13 writers selected for its 2021 writing program and names the recipient of Disney Channel's Eunetta T. Boone Comedy Writer's Scholarsh...
---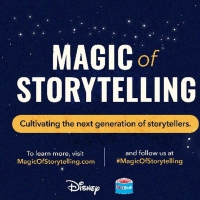 Disney Kicks Off the 2021 Magic of Storytelling Campaign in Collaboration With First Book
by Sarah Jae Leiber - January 13, 2021

Disney announces its ninth annual 2021 Magic of Storytelling campaign to cultivate the next generation of storytellers.
---
Current Shows on NATIONAL-GEOGRAPHIC-CHANNEL
Latest NATIONAL-GEOGRAPHIC-CHANNEL Tweets
1/14 @ 7:00 AM

NatGeoChannel - They came for a better life; no one said it would be easy. The new season of #LifeBelowZero: Next Generation starts… https://t.co/e8fMgycJcX
Retweet | Reply | Original Link   
1/13 @ 2:00 PM

NatGeoChannel - "The less I know about something, the more I want to know about something." Tonight, @MarianaVZ gives us an inside… https://t.co/cGR04i0YUZ
Retweet | Reply | Original Link   
1/13 @ 9:25 AM

NatGeoChannel - 🔊#TheHotZone: Anthrax casting announcement! @tonygoldwyn as Bruce Ivins, a brilliant microbiologist working to find… https://t.co/hTa2qwiR07
Retweet | Reply | Original Link   
1/13 @ 6:52 AM

NatGeoChannel - January 13, 2021 marks National Geographic's 133rd birthday. Offices of the National Geographic Society in Washingt… https://t.co/VOmY3r6qlD
Retweet | Reply | Original Link   
1/12 @ 3:03 PM

NatGeoChannel - As winter approaches, residents of Port Protection battle to survive the harsh Alaskan wilderness and continue thei… https://t.co/PoNYjR9b7a
Retweet | Reply | Original Link   
1/12 @ 2:02 PM

NatGeoChannel - As the fall season starts to wind down, our Alaskans work tirelessly to get essential tasks done before winter retu… https://t.co/P3lt157fPs
Retweet | Reply | Original Link   
1/12 @ 10:17 AM

NatGeoChannel - The mantra that drives our survivalists throughout the year is "winter is coming." And now, it's almost here. The s… https://t.co/imOOCYY4J0
Retweet | Reply | Original Link   
1/12 @ 5:01 AM

NatGeoChannel - Misinformation spurred the mob that stormed the Capitol, highlighting the disastrous effects such theories can prod… https://t.co/sDZ6553rA3
Retweet | Reply | Original Link   
1/11 @ 9:00 AM

NatGeoChannel - Sue Aikens works against an incoming storm to put tent coverings on her buildings at Kavik River Camp before it's t… https://t.co/Sbt4mmPLnq
Retweet | Reply | Original Link   
1/11 @ 7:00 AM

NatGeoChannel - A journey filled with jaw-dropping access to gunrunners, mules, and assassins takes a terrifying turn when the son… https://t.co/N5RQdc3ZAW
Retweet | Reply | Original Link   
1/10 @ 7:00 AM

NatGeoChannel - In a special two-hour episode, Mariana uncovers a lethal supply chain of American firearms being smuggled into the… https://t.co/VR9SFiV1ts
Retweet | Reply | Original Link   
1/10 @ 5:01 AM

NatGeoChannel - The Amarna Letters preserve an inside look at Egyptian diplomacy, revealing how power brokers maneuvered, alliances… https://t.co/o2AEiLtDtj
Retweet | Reply | Original Link   
1/9 @ 8:00 AM

NatGeoChannel - Andy and Denise hunt for moose while canoeing on a nearby lake in hopes of stocking up their meat supplies before w… https://t.co/8HkuRdyyO4
Retweet | Reply | Original Link   
1/9 @ 6:00 AM

NatGeoChannel - "The Iron River" is the name given to the blackmarket stream of weapons that flows out of the U.S. into cartel hand… https://t.co/zwAzekttJE
Retweet | Reply | Original Link   
1/8 @ 1:57 PM

NatGeoChannel - "Any story that is under-reported is always a story that I want to tell." The season finale of… https://t.co/Axq88K1Iaz
Retweet | Reply | Original Link   
1/8 @ 11:13 AM

NatGeoChannel - 🎶 Happy birthday to ya, @CynthiaErivo! 🎶 . The double-Oscar-nominee honors The Queen 👑 in this brand new poster fo… https://t.co/21qyc9Cqaw
Retweet | Reply | Original Link   
1/8 @ 8:00 AM

NatGeoChannel - To get the story on gun trafficking, Mariana has to connect with suppliers, follow mules, and witness a drop. New e… https://t.co/bf22zUti3L
Retweet | Reply | Original Link   
1/8 @ 6:00 AM

NatGeoChannel - The year ahead offers many heavenly delights, including close planetary encounters, dazzling meteor showers, and a… https://t.co/Khz5owg6xM
Retweet | Reply | Original Link   
1/7 @ 2:04 PM

NatGeoChannel - "Something wicked is coming. The 1️⃣0️⃣th season of Wicked Tuna kicks off this February on National Geographic. Cat… https://t.co/QSGE75h4cL
Retweet | Reply | Original Link   
1/7 @ 12:46 PM

NatGeoChannel - Since most of the black market tigers in Asia end up in China or Vietnam, Laos is the perfect transit place. New ep… https://t.co/4gLoWD895H
Retweet | Reply | Original Link