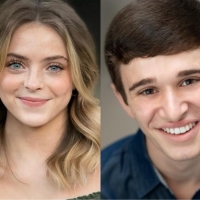 Brendan C. Callahan and Maria Dalanno Stop by SOUP TROUPE ONLINE
October 21, 2020

Tune in on Sunday, October 25 at 3PM EST for SOUP TROUPE ONLINE. Hosted by co-founder Danny Feldman (Hide and Seek) and co-president Dani Wergiles, the livestream is streamed every weekend to discuss ...
---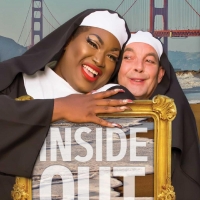 Tina D'Elia's OVERLOOKED LATINAS Opens Theatre Rhinoceros's 2020-2021 Season
October 21, 2020

Theatre Rhinoceros will present OVERLOOKED LATINAS, written and performed by Tina D'Elia Directed by Mary Guzmán, a live on-line streaming production on November 13 - 22, 2020.
---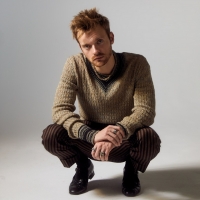 Finneas Releases New Song 'Can't Wait To Be Dead'
October 21, 2020

Today, six-time GRAMMY Award-winning musician, songwriter and producer FINNEAS returns with a bold and fiery new song, 'Can't Wait To Be Dead,' a testament to the times we're living in.
---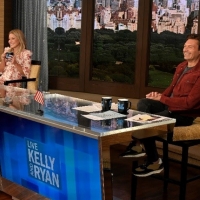 RATINGS: LIVE WITH KELLY AND RYAN is the Week's #1 Syndicated Talk Show
October 21, 2020

During the week of Oct. 5, 2020, "Live with Kelly and Ryan" topped "Dr. Phil" by 3% in Total Viewers.
---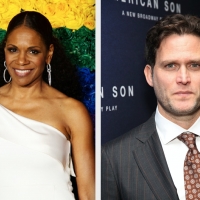 Audra McDonald & Steven Pasquale Will Lead Drama Series THE SECOND WAVE
October 21, 2020

Audra McDonald and Steven Pasquale will star in the upcoming six-episode series 'The Second Wave' at Spectrum Originals.
---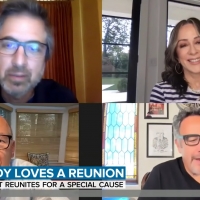 VIDEO: The Cast of EVERYBODY LOVES RAYMOND Reunites
by Stage Tube - October 21, 2020

NBC's Harry Smith caught up with the all-star cast of "Everybody Loves Raymond" as Ray Romano, Brad Garrett and Patricia Heaton reunite virtually after 15 years. They'll also come together for a virtu...
---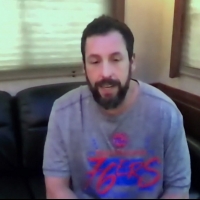 VIDEO: Adam Sandler Talks Halloween on LATE NIGHT WITH SETH MEYERS
by Stage Tube - October 21, 2020

Adam Sandler talks about filming his Netflix film Hubie Halloween and letting his beard grow for a movie role and gets a special cameo from his daughter, Sunny.
---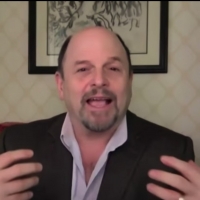 VIDEO: Jason Alexander Talks MERRILY WE ROLL ALONG on LATE NIGHT
by Stage Tube - October 21, 2020

Jason Alexander chats about his new film Faith Based, reveals the passionate reactions he received for his role in Pretty Woman and discusses his experience working with Stephen Sondheim in Merrily We...
---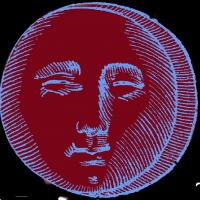 VOTE THE NEW MOON, By Alfred Kreymburg Indicts The System At Metropolitan Virtual Playhouse
October 20, 2020

The groundbreaking reading series continues as Obie Award winner Metropolitan Playhouse presents its next free 'screened' reading: VOTE THE NEW MOON, by Alfred Kreymborg, live-streamed at no charge, w...
---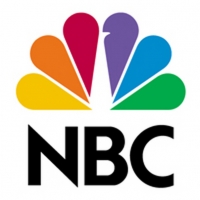 RATINGS: THE TONIGHT SHOW Rules as #1 Social Late Night Program
October 20, 2020

Having generated 11.6 million Total interactions to lead the next closest series by 4.5 million.
---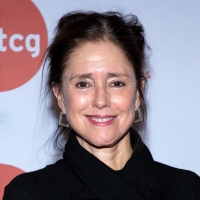 USITT Begins Series of COLLABORATION CONVERSATIONS With Julie Taymor and Donald Holder
October 20, 2020

USITT will begin a series of Collaboration Conversations by welcoming Tony Award-winning collaborators, Julie Taymor and Donald Holder to discuss the process of working together to build a production....
---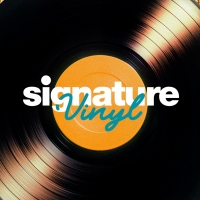 Signature Theatre Announces Signature Vinyl Cinematic Concert Featuring Shayna Blass, Natascia Diaz and More
October 20, 2020

Signature Theatre has announced the new cinematic concert Signature Vinyl. This fully-produced, professionally filmed experience features 26 local singers and musicians, and was safely filmed at sever...
---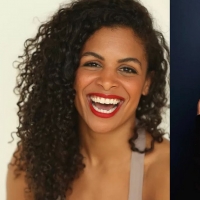 Tuan Malinowski and Kristin Yancy Announced as Featured Choreographers in NYTB's Hybrid Choreography Lab
October 20, 2020

New York Theatre Barn will present its final Choreography Lab of 2020, New Technologies / Endless Possibilities, on Monday, October 26th, at 8PM EDT. Taking inspiration from theatrical television even...
---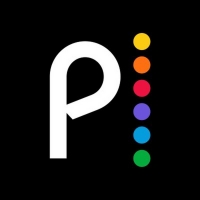 Peacock Launches New Election Destination
October 20, 2020

Always timely and topical, Peacock is ready for Election 2020 with relevant news, comedy, and documentaries gathered into a single content destination.
---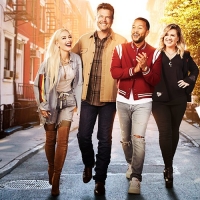 RATINGS: NBC Pulls in Front with Return of THE VOICE
October 20, 2020

Here are the highlights of the 14 ad-sustained programs that aired in primetime on the broadcast networks last night.
---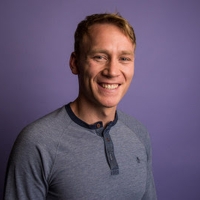 Original Cast Member Jason Gray Returns to BYUtv's STUDIO C
October 20, 2020

Family entertainment network BYUtv today announced that original 'Studio C' cast member Jason Gray will return to the fan-favorite sketch comedy show in fall 2021.
---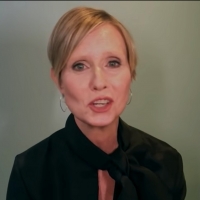 VIDEO: Cynthia Nixon Talks RATCHED on THE KELLY CLARKSON SHOW
by Stage Tube - October 20, 2020

Cynthia Nixon calls in to the show to talk about her exciting role on the Netflix series 'Ratched,' how she's been trying to walk her cat during quarantine, and the creepy costumes that she and her ki...
---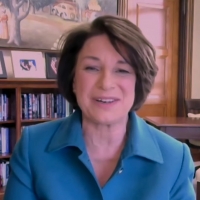 VIDEO: Senator Amy Klobuchar Talks Suburban Women Voters on LATE NIGHT WITH SETH MEYERS
by Stage Tube - October 20, 2020

Sen. Amy Klobuchar pays tribute to Justice Ruth Bader Ginsburg, explains why we may not know the results of the election right away and talks about the Republican Party's refusal to take COVID-19 seri...
---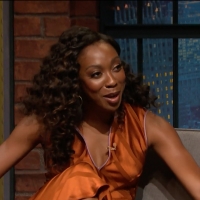 VIDEO: Ego Nwodim Tells SETH MEYERS She Was Pre-Med Before SNL
by Stage Tube - October 20, 2020

Ego Nwodim explains navigating Saturday Night Live during COVID-19, talks about following the pre-med track in college and reveals the feedback she received from Baltimore Police after her SNL sketch ...
---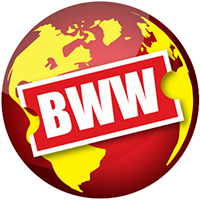 Theatre Rhinoceros Announces 2020-2021 Season!
October 19, 2020

The forty-fourth season at Theatre Rhinoceros will begin inside with some slammin' live stream productions and then hopefully venture outside into theaters again.
---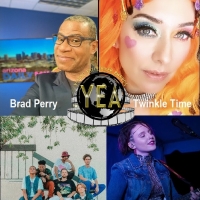 Young Entertainer Awards To Stream Live, October 25
October 19, 2020

Like so many other awards presentations, the Young Entertainer Awards (YEA) in Hollywood are going virtual this year.
---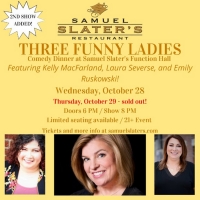 Samuel Slater's Restaurant To Host THREE FUNNY LADIES Comedy Dinners
October 19, 2020

Samuel Slater's Restaurant announced that it will host Three Funny Ladies, socially distanced limited capacity comedy dinners, featuring Kelly MacFarland, Laura Severse and Emily Ruskowski, on Wednesd...
---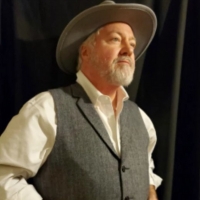 History At Play, LLC Presents Livestream Event JOHN MUIR: FATHER OF OUR NATIONAL PARKS
October 19, 2020

In John Muir: Father of Our National Parks, HAP, LLC presents Living Historian J.T. Turner in a first-person, living history performance, recalling the life of one of the United States' most renown an...
---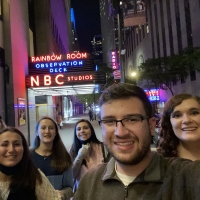 BWW Blog: Live From New York - My Once-in-a-Lifetime SNL Experience
by Student Blogger: Katy Dara - October 19, 2020

Let's face it. Because of the pandemic, there's a lot of things we miss. As a theatre kid, one of those things is live shows.
---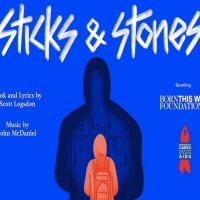 ICYMI: Watch Audra McDonald, Javier Muñoz and George Salazar in John McDaniel's New Musical, STICKS & STONES
October 19, 2020

The new musical Sticks & Stones just premiered on Friday, featuring a star-studded cast including Audra McDonald, Javier Muñoz and George Salazar and many more. The stream, which airs as part of Natio...
---