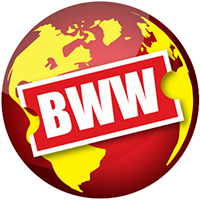 Everyman Theatre Announces New Virtual Field Trip Program For Schools
January 22, 2021

Everyman Theatre has launched a new initiative in response to the COVID pandemic with its Virtual Field Trip Program. This initiative bridges the need for compelling and essential stories with the new...
---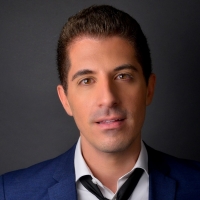 Artist Series Concerts Of Sarasota Presents AMORE - The Greatest Love Songs
January 22, 2021

Artist Series Concerts of Sarasota salutes the international day of love with "Amore – The Greatest Love Songs," the latest show by acclaimed crooner Anthony Nunziata.
---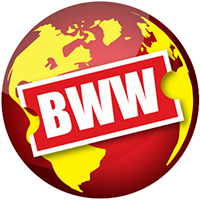 ArtsEmerson Announces The Boston Premiere Of DOWN A DARK STAIRWELL
January 22, 2021

ArtsEmerson has announced the digital premiere of Down a Dark Stairwell, a Shared Stories Film Series presentation, opening Friday, February 05 at 7:30PM ET, followed by a live panel discussion with d...
---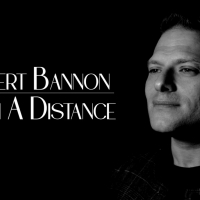 Entertainer Robert Bannon Reaches 40k Views For Debut Single 'From A Distance'
January 22, 2021

Accomplished musical theater and screen star Robert Bannon has released his debut single, providing an inspiring, unforgettable soundtrack to a tumultuous year. Bannon's powerful rendition of Bette Mi...
---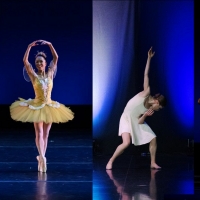 Verb Ballets Announces New Works for the Virtual Stage
January 22, 2021

On February 26, 2021 at 7:00pm ET Verb Ballets premieres a virtual performance, Going Solo, that features each of its dancers in a solo role. The company is honored to present José Limón's, Dances for...
---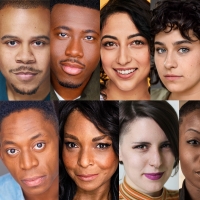 Sideshow Theatre Company Welcomes New Ensemble Members and Artistic Associates
January 22, 2021

Sideshow Theatre Company is pleased to welcome eleven new ensemble members and artistic associates. Ensemble members include Wardell Julius Clark, Greg Geffrard, Arti Ishak, Krystal Ortiz, Gabrielle R...
---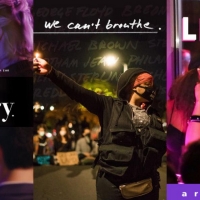 Revry Celebrates BHM All Month Long With Films, Series, and Music Videos
January 22, 2021

Revry celebrates Black History Month with an entire February calendar highlighting incredible Black Queer content made by and for the community. To kick off Black History Month, Revry will premiere th...
---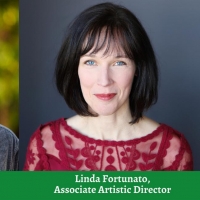 Peninsula Players Announces Artistic Director Greg Vinkler to Retire
January 22, 2021

When the theater's 2021 season comes to a close, Artistic Director Greg Vinkler will step down from administrative duties and retire. Linda Fortunato, a dedicated company member of 17 seasons at Penin...
---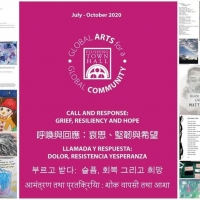 Flushing Town Hall Presents Community Art Exhibition 'Call and Response: Grief, Resiliency and Hope'
January 22, 2021

Flushing Town Hall's outdoor community art exhibition - Call and Response: Grief, Resiliency and Hope –returns this February for the Lunar New Year to give people an opportunity to express their feeli...
---
Theatre Rhinoceros Presents Virtual Live Presentation of BROKE AND OUTTA WORK
January 22, 2021

Theatre Rhinoceros presents a FREE Zoom/Facebook Live presentation: BROKE AND OUTTA WORK, conceived and performed by John Fisher on Thursday, JANUARY 28, 2021 at 8pm for FREE!
---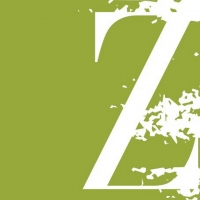 Zimmerli Announces 2021 Virtual Programs
January 22, 2021

The Zimmerli Art Museum at Rutgers has announced virtual programs for the new year while the museum building remains closed to the public and in-person events are suspended until further notice.
---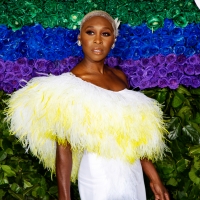 Cynthia Erivo Will Serve on the 2021 Sundance Jury
January 22, 2021

22 celebrated voices across film, art and culture will bestow this year's awards on feature-length and short films at the Sundance Film Festival, at a digital ceremony taking place February 2nd.
---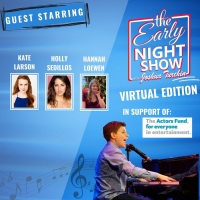 VIDEO: Joshua Turchin's THE EARLY NIGHT SHOW Features Holly Sedillos, Kate Larson, And Hannah Loewen
January 22, 2021

The Early Night Show with Joshua Turchin- Virtual Edition Podcast has released a new episode today. Season six, episode 4 stars Holly Sedillos (Hollywood Bowl- The Little Mermaid Live-to-Film, Beauty ...
---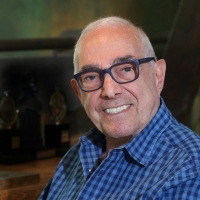 Social Roundup: The Theatre Community Mourns the Loss of Bob Avian
January 22, 2021

Read what theatre stars from across social media are saying about the passing of Bob Avian.
---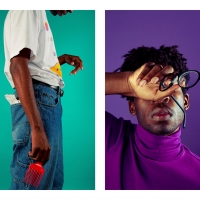 ACS, ASALH, and SBAC Announce the Winners of the 2021 Black Muse Exhibition
January 22, 2021

Art Center Sarasota , The Association for the Study of African American Life and History, and the Suncoast Black Arts Collaborative recently announced the winners of the 2021 "Black Muse" exhibition. ...
---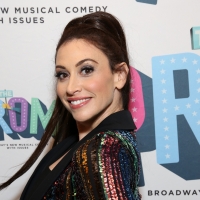 Lesli Margherita to Appear on KPFK Radio's ARTS IN REVIEW
January 22, 2021

On Jan 22, Arts in Review welcomes singer/actress Leslie Margherita, featured in Pasadena Playhouse's virtual musical revue, You I Like: A Musical Celebration of Jerry Herman, honoring the genius resp...
---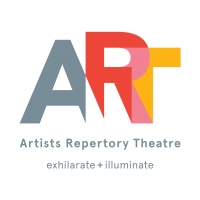 Artists Repertory Theatre Announces Virtual Release Party of THE BERLIN DIARIES
January 22, 2021

Artists Repertory Theatre Mercury company will present Lacroute Playwright - in- Residence and three time Oregon Book Award winning playwright Andrea Stolowitz's "The Berlin Diaries". The Berlin Diari...
---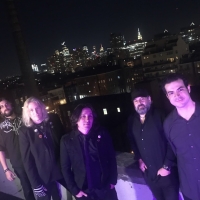 The Mylars Release Their High Energy Cover of the 1970's Pilot Smash Hit 'Magic'
January 22, 2021

The Mylars are a super charged power pop rock band founded by vocalist/ guitarist Danny Roselle and long time collaborator, vocalist/bassist Quig.
---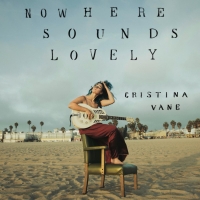 Cristina Vane's Fiery Debut 'Nowhere Sounds Lovely' Out April 2nd
January 22, 2021

The origins of American music are rife with sounds and styles from all reaches of the globe, but over the last century or so, the roles have somewhat reversed themselves with blues, jazz, and mountain...
---
The Met Celebrates Black History Month With Two Weeks of Nightly Opera Streams Featuring African-American Singers
January 22, 2021

The Met has announced themed lineups for the first two weeks of February in its ongoing series of Nightly Met Opera Streams, a free series of encore Live in HD presentations and classic telecasts stre...
---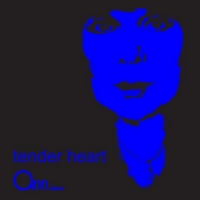 Ann Wilson Returns With 'Tender Heart'
January 22, 2021

Legendary rock singer and songwriter Ann Wilson has announced today's premiere of a powerful new single. "Tender Heart" is available now at all DSPs and streaming services.
---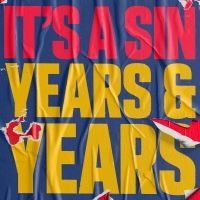 Years & Years Unveil Stunning Cover of 'It's a Sin'
January 22, 2021

In celebration of the launch of Russell T. Davies' eagerly awaited new series, Years & Years are proud to share their cover of the Pet Shop Boy's widely acclaimed hit 'It's a Sin', out today via Inter...
---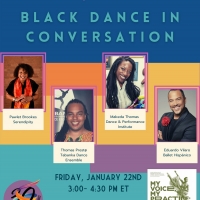 MY VOICE, MY PRACTICE: BLACK DANCE IN CONVERSATION Features Eduardo Vilaro of Ballet Hispánico
January 22, 2021

Today, Friday, January 22, 2021 at 3pm ET, Eduardo Vilaro will speak on a panel, My Voice, My Practice: Black Dance in Conversation, in celebration of the International Association of Blacks in Dance ...
---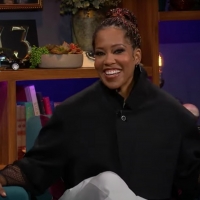 VIDEO: Regina King Talks ONE NIGHT IN MIAMI on THE LATE LATE SHOW
by Stage Tube - January 22, 2021

James Corden welcomes Regina King to the studio, and she admits she's very excited to be out of the house before the two recap Joe Biden and Kamala Harris's inauguration. James asks Regina about her r...
---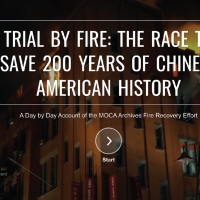 MOCA Marks 1-Year Anniversary Of Fire At Archives With Online Exhibition
January 22, 2021

Almost one year to the day when a 5-alarm fire nearly destroyed its nationally treasured collection of more than 85,000 historical artifacts, MOCA has launched a new partnership with Google to make hu...
---