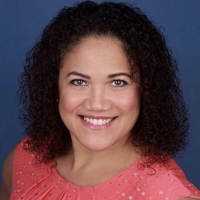 Jessica Carmona Leads Diverse Cast Of PECKING ORDER At Virtual WHAM! Festival
February 26, 2021

Award-winning Latina actress Jessica Carmona leads a diverse cast in a virtual reading of PECKING ORDER by Robin Rice, a big city love story…with hawks, at Goddard Riverside's 6th Annual WHAM Festival...
---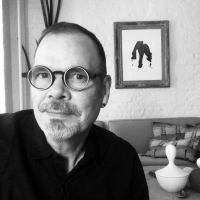 HBO & Public Square Films In Production On Documentary Examining The Race For The COVID-19 Vaccine
February 26, 2021

The first effective vaccine doses began reaching people in the U.S. in December 2020, but as death tolls continue to rise, bumpy roads and global political machinations have brought towering obstacles...
---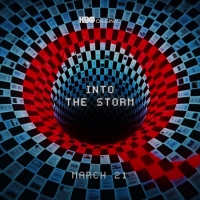 VIDEO: Watch a Teaser for HBO's Q: INTO THE STORM
by Stage Tube - February 26, 2021

During the three-year global investigation, the series chronicles the evolution of "Q" in real-time with unprecedented access to key players, revealing how the anonymous character known only as "Q" us...
---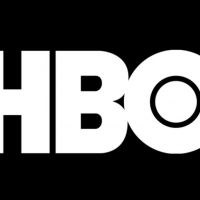 HBO PRESENTS: A TINY AUDIENCE Premieres March 19 on HBO
February 25, 2021

Each episode of A TINY AUDIENCE features one chart-topping global Latin artist who performs one of their biggest hits while revealing to the audience something about the track they have never revealed...
---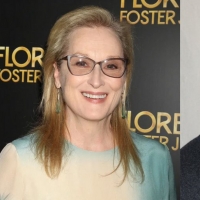 Meryl Streep Will Lead Feature Film PLACES, PLEASE, a 'Love Letter to Broadway'
February 25, 2021

Streep plays Lillian Hall, an actress who is synonymous with Broadway. Throughout her long, illustrious career, she has never missed a performance—not for her daughter, not for illness, not for any re...
---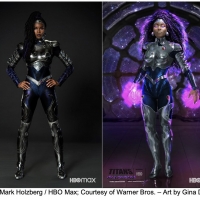 HBO Max Unveils New 'Blackfire' Supersuit From Season Three of TITANS
February 25, 2021

The first two seasons of TITANS are now available to stream on the HBO Max streaming service with season three of the Max Original, which is currently in production, premiering later this year.
---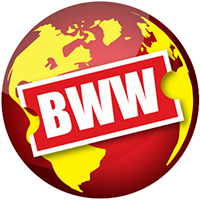 Atlantic Council Launches Stories of Human Resilience with Anna Deavere Smith
February 25, 2021

The Atlantic Council's Adrienne Arsht-Rockefeller Foundation Resilience Center (Arsht-Rock) today launched Stories of Human Resilience - a groundbreaking video project with Emmy and Pulitzer Prize nom...
---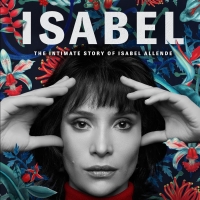 HBO Max Acquires U.S. Streaming Rights to Three-Part Miniseries ISABEL
February 24, 2021

ISABEL is a story about forgiveness and overcoming pain to achieve success. At the peak of her career, Isabel receives the devastating news that her adult daughter is on the verge of dying.
---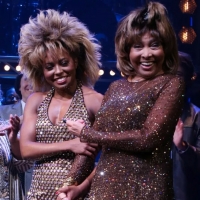 VIDEO: Watch the Official Teaser for Upcoming Documentary TINA
by Stage Tube - February 24, 2021

The official teaser for HBO's upcoming documentary on the life of Tina Turner has been released! The documentary debuts SATURDAY, MARCH 27 (8:00 PM- 10:00 PM ET/PT) on HBO and will be available to str...
---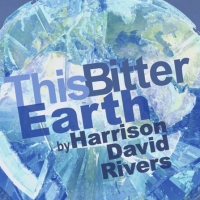 The Road Theatre Company Announces Its 29th Season
February 23, 2021

At the crossroads of cutting-edge digital technology and kinetic live theatre, this season will be presented as fully staged theatre productions recorded on a COVID-guideline compliant set, and then s...
---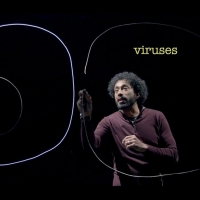 Marin Theatre Company & Round House Theatre Announce Extension Of THE CATASTROPHIST
February 23, 2021

Due to popular ticket demand, Marin Theatre Company and Round House Theatre announced the extension of Lauren M. Gunderson's The Catastrophist, the hit world premiere digital co-production based on th...
---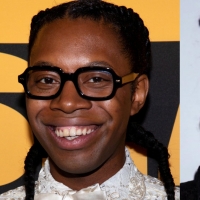 Playwrights Jeremy O. Harris & Aziza Barnes Will Write for VANISHING HALF on HBO
February 23, 2021

'The Vanishing Half' centers on identical twin sisters who run away from their small, southern Black community at age 16. As adults, it's not just the shape of their daily lives that is different, it'...
---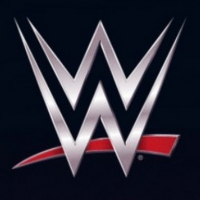 A&E and WWE Give Fans The Ultimate Ringside Seat In New 10-Week Original Programming Partnership
February 23, 2021

Following at 10pm ET/PT, the brand-new series "WWE's Most Wanted Treasures," led by WWE's Stephanie McMahon and Paul "Triple H" Levesque launches a hunt for some of WWE's most iconic missing memorabil...
---
An Always Up-to-Date Schedule of Musical Film Adaptations!
by Taylor Brethauer-Hamling - February 23, 2021

Get the latest news on upcoming film adaptations, the schedule of movie musicals in development or production, and more with our always up-to-date musical film adaptation schedule!
---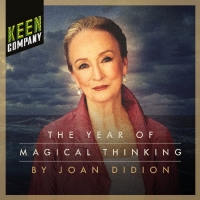 Kathleen Chalfant to Star in Keen Co's Benefit Broadcast of THE YEAR OF MAGICAL THINKING
February 23, 2021

Keen Company is continuing its 2020-'21 Season with the benefit broadcast of The Year of Magical Thinking adapted from Joan Didion's best-selling memoir and starring Kathleen Chalfant in a one-woman t...
---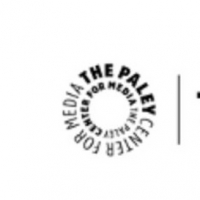 PaleyFest LA 2021 Announces Full Lineup
February 23, 2021

Starting on Friday, March 26, all programs will be available to view by Citi cardmembers and Paley Members. The initial slate of programming will be available to the public starting on Tuesday, March ...
---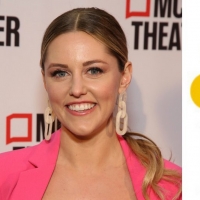 BWW Interview: KENAN is Taylor Louderman's Comedy Bootcamp
by Sarah Jae Leiber - February 23, 2021

BroadwayWorld had the pleasure of speaking to Louderman about the difference between her work onscreen and her work in musical theatre, learning more about comedy from Kenan Thompson, and what she thi...
---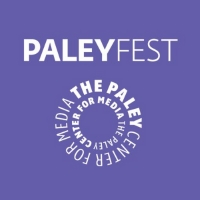 Lineup Announced For PaleyFest LA 2021
February 23, 2021

The Paley Center for Media today announced the full lineup of programming for PaleyFest LA 2021. The country's premier television festival features conversations with the cast and creative teams from ...
---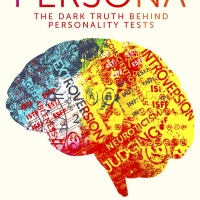 VIDEO: Watch the Official Trailer for PERSONA: THE DARK TRUTH BEHIND PERSONALITY TESTS
by Stage Tube - February 22, 2021

PERSONA explores the unexpected origin story of America's great obsession with personality testing, uncovering the intriguing history behind the world-famous Myers-Briggs Type Indicator.
---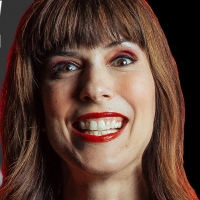 BWW Interview: Edi Patterson's The ONE! You Want To See
by Gil Kaan - February 22, 2021

The Groundlings Theatre Main Company member Edi Patterson will premiere her one-nighter ONE! March 2, 2021. Directed by Groundlings alumni/teacher Deanna Oliver, Edi will improv and riff completely on...
---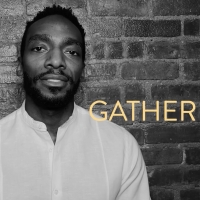 VIDEO: Watch the Cast of TINA Unite to Perform Daniel J. Watts' Poignant Poem, 'The Gatherers'
by BroadwayWorld TV - February 22, 2021

Days after Broadway theatres went dark and cities shuttered last March, TINA – THE TINA TURNER MUSICAL's Tony-nominated Daniel J. Watts (Ike Turner) sat down to write a tribute to those who gather. A ...
---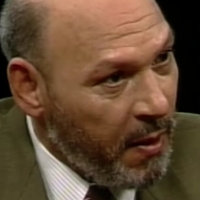 Celebrating Black History Month: Spotlight On August Wilson, Pulitzer Prize-Winning Playwright
by Alexa Criscitiello - February 20, 2021

August Wilson is best known as the author of the American Century Cycle, a series of ten plays including Gem of the Ocean, Joe Turner's Come and Gone, Ma Rainey's Black Bottom, The Piano Lesson, Seven...
---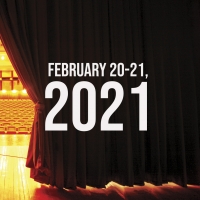 Virtual Theatre This Weekend: February 20-21- with Santino Fontana, Jessie Mueller and More!
February 20, 2021

Broadway might be dark, but that doesn't mean that theatre isn't happening everywhere! Below, check out where you can get your daily fix of Broadway this weekend, February 20-21, 2020.
---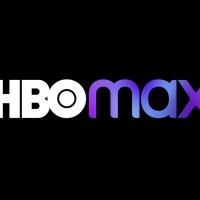 HBO Max Orders New Series SUBJECT TO CHANGE
February 19, 2021

This series follows a desperate college student who signs up for a clinical trial that begins a wild, harrowing, mind and reality-bending adventure.
---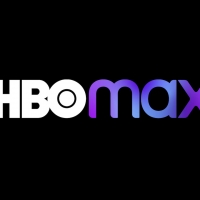 ZACK SNYDER'S JUSTICE LEAGUE Will Be Available Worldwide In All Markets March 18
February 19, 2021

The feature film will be available in each market via one of the following distribution options – PVOD, PEST, EST, SVOD, TVOD, HBO linear and on HBO Go (in HBO Europe and HBO Asia territories), or via...
---
Current Shows on HBO
Latest HBO Tweets
3/5 @ 12:00 PM

HBO - "It started this nightmare. Everything changed." A new episode of #AllenVFarrow airs this Sunday at 9 pm on… https://t.co/NeSIp1Fr47
Retweet | Reply | Original Link
3/5 @ 10:00 AM

HBO - Which one of these @MarkRuffalo performances made you cry and why was it all of them? https://t.co/5gzNkcrb5y
Retweet | Reply | Original Link
3/4 @ 3:00 PM

HBO - Me: I watched Blade Runner 2049 for the plot. The plot: https://t.co/vamJ4Jq1pt
Retweet | Reply | Original Link
3/4 @ 8:00 AM

HBO - My lifetime achievement is living at the same time as @Janefonda. Celebrate the legacy of Jane Fonda by watching J… https://t.co/sQj0gwY9km
Retweet | Reply | Original Link
3/3 @ 1:00 PM

HBO - Tell me your favorite HBO show without telling me your favorite HBO show.
Retweet | Reply | Original Link
3/3 @ 8:00 AM

HBO - Beartown is her town too. Meet Maya. Catch up on the @hbonordic original, #Beartown, now available on @hbomax. https://t.co/S6iFuUYhLH
Retweet | Reply | Original Link
3/2 @ 1:00 PM

HBO - "I do feel very strongly: if you can alleviate suffering you should try." Take a closer look at Mia Farrow's child… https://t.co/oNN4GOpX4j
Retweet | Reply | Original Link
3/1 @ 5:00 PM

HBO - Here comes the bride... Stream both Kill Bill Volumes 1 & 2 on @hbomax. https://t.co/sOF61P4vMB
Retweet | Reply | Original Link
3/1 @ 1:07 PM

HBO - The burden of proof is on us. Tune in to a new episode of The Investigation tonight on @hbomax. https://t.co/pBp5Wb0Y8k
Retweet | Reply | Original Link
3/1 @ 8:00 AM

HBO - Calling APA filmmakers: enter your film to our APA Visionaries Short Film Competition! 3 finalists will have the op… https://t.co/gBuwaqShfq
Retweet | Reply | Original Link
2/28 @ 7:10 PM

HBO - Congratulations to the Golden Globes winners and nominees. We celebrate the stories nominated and awarded, but reco… https://t.co/CW4s9BB5YN
Retweet | Reply | Original Link
2/28 @ 4:36 PM

HBO - Two outstanding roles, one award-winning actor. Congratulations to @MarkRuffalo on his @GoldenGlobes win for his ou… https://t.co/jzIsgLxa0p
Retweet | Reply | Original Link
2/28 @ 8:00 AM

HBO - Which character of The Wire is this? █ █ █ █ █ █ █… https://t.co/qS7ucqSHsO
Retweet | Reply | Original Link
2/27 @ 4:00 PM

HBO - First quote that comes to mind when you see these two on an excellent adventure? https://t.co/XokdXo0DS1
Retweet | Reply | Original Link
2/27 @ 12:04 PM

HBO - A family torn apart by tragedy. Watch the next episode of #AllenVFarrow this Sunday at 9 pm on @hbomax. https://t.co/78djhz7NYf
Retweet | Reply | Original Link
2/27 @ 7:00 AM

HBO - Take care of yourself. Catch up on the finale of Painting With John, now available on @hbomax. https://t.co/EssnEzHJ4L
Retweet | Reply | Original Link