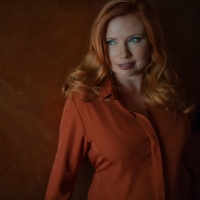 Angela Wrigley Debuts New Album 'You Don't Know What Love Is' Today
by Alexa Criscitiello - June 18, 2021

Today marks the release of You Don't Know What Love Is, the debut album from vocalist and composer Angela Wrigley and trio. Presenting a diverse program that transcends the jazz genre,
---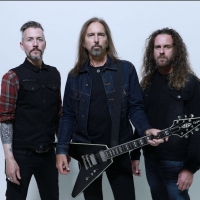 Damon Johnson & His New Band The Get Ready Release 'Talk Yourself Into Anything'
June 18, 2021

The video, shot at the iconic Castle Recording Studio in Nashville, is out today and features a tongue in cheek take on the 'big rock producer demanding just one more track' to add to the album.
---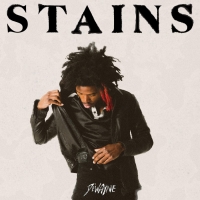 DE'WAYNE Unleashes Debut Album 'STAINS' Today
June 18, 2021

Moving effortlessly through an eclectic range of styles, scenes and genres, DE'WAYNE is a superstar in the making. Greatness has never sounded so good.
---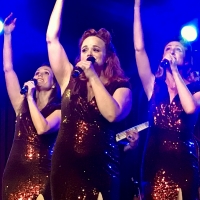 BWW Review: AMERICA'S SWEETHEARTS is a Modern Day USO Show at The Green Room 42
by Ricky Pope - June 17, 2021

AMERICA'S SWEETHEARTS is a bit of an organization. The group consists of eleven women but only three perform at any one performance. Tonight's trio consisted of group founder Carly Kincannon, Amanda L...
---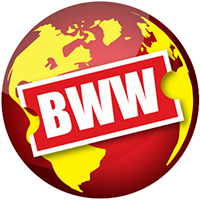 JOSEPH AND THE AMAZING TECHNICOLOR DREAMCOAT Will Be Performed at Central Piedmont Summer Theatre Next Month
by Stephi Wild - June 17, 2021

Learn more about the production, which comes to the Halton Theater stage this summer.
---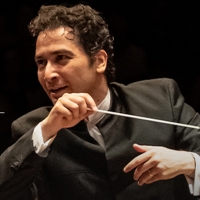 Houston Symphony Announces 2021–22 Season Program Details For Andrés Orozco-Estrada's Final Concerts as Music Director
by Alexa Criscitiello - June 16, 2021

The Houston Symphony is announcing program details for Music Director Andrés Orozco-Estrada's final season as music director, including the five 2021–22 concert weeks he will conduct, and the full Ban...
---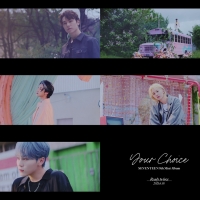 Seventeen Reveals Music Video Teaser for 'Ready To Love'
by Sarah Jae Leiber - June 16, 2021

Set to a summery and vibrant pastel tone, the 18-second clip shows each of the thirteen members aimlessly pacing back and forth and wistfully looking into the camera—demonstrating the band's matured y...
---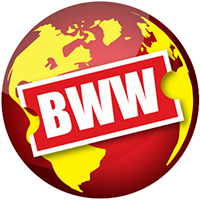 THE ANDY KIM CHRISTMAS Announced At Massey Hall
by Alexa Criscitiello - June 15, 2021

For the last 17 years, Andy Kim has been gathering friends and fans together to celebrate the spirit and generosity of the musical community with all proceeds going to CAMH Gifts of Light.
---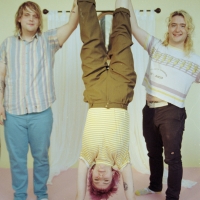 Izzy True Releases New Single and Lyric Video 'You're Mad At Me'
by Sarah Jae Leiber - June 15, 2021

It is the second single from the Chicago band of yearning's forthcoming album - Our Beautiful Baby World - to be released by Don Giovanni Records on July 2, 2021.
---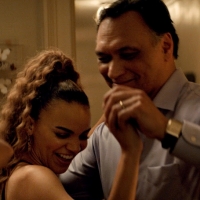 Celebrate Father's Day With New Content on HBO Max
by Sarah Jae Leiber - June 15, 2021

HBO Max will also feature "Watch With Dad" trays across its Series and Movies Page, the HBO Hub and its Kids and Family Genre Page, including favored flicks and beloved series like "Daddy Day Care," "...
---
BWW Feature: AUSCHWITZ - NOT LONG AGO - NOT FAR AWAY at Union Station
by Alan Portner - June 15, 2021

Now open at Kansas City's Union Station is a huge, new, historical exhibition. The exhibition is fronted by one of the freight cars that once transported hundreds of thousands of souls to the Auschwi...
---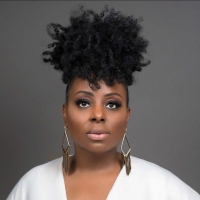 Ledisi, Kenyon Dixon & Music Soulchild Come to NJPAC, October 23
by Alexa Criscitiello - June 14, 2021

New Jersey Performing Arts Center Presents GRAMMY award winner Ledisi on Saturday, October 23, 2021 at 8PM as part of her fall tour named for her most recent album, The Wild Card.
---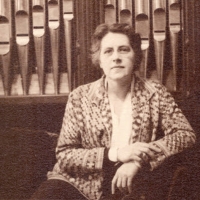 Live Bard Music Festival Explores NADIA BOULANGER & HER WORLD
by Alexa Criscitiello - June 14, 2021

The Bard Music Festival returns for its 31st season this August, with a rare and intensive two-week exploration of "Nadia Boulanger and Her World." In twelve themed concert programs, performed live wi...
---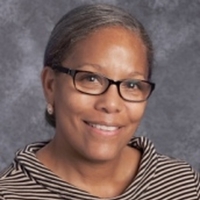 Sonia Plumb Dance Company Announces Addition Of Kim Stroud To Board Of Directors
by Stephi Wild - June 14, 2021

Ms. Stroud has been on faculty at the Martha Graham School, the Alvin Ailey American Dance Center, SUNY Purchase and the University of Hartford. She was a Principal Soloist with the Martha Graham Danc...
---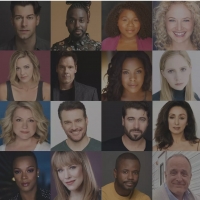 Kate Rockwell, J. Harrison Ghee, Natascia Diaz, Emily Skinner, Kendra Kassenbaum and More Will Lead The Muny's 2021 Summer Season
by Alexa Criscitiello - June 14, 2021

After what will be a 23-month intermission, The Muny's 103rd season will open with the Muny premiere of Smokey Joe's Cafe, followed by The Sound of Music, Seven Brides for Seven Brothers, On Your Feet...
---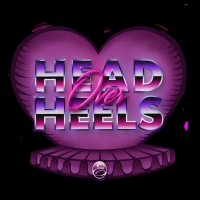 BWW Review: Get Up and Go to Encore Performing Arts' HEAD OVER HEELS at Orlando Shakes' Margeson Theater
by Albert Gutierrez - June 12, 2021

They say you can't teach an old dog new tricks, yet that is exactly what the intrepid team behind HEAD OVER HEELS sought to do. The 2018 musical retells Sir Philip Sidney's Old Arcadia by way of Shake...
---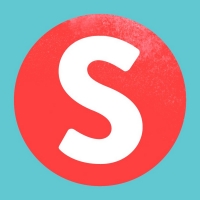 Symphony Space Announces Highlights of 2021-22 Season
by Chloe Rabinowitz - June 11, 2021

Symphony Space will make a momentous return to its building with a 2021-2022 season that brings the beloved cultural institution's signature programs—Selected Shorts, Wall to Wall, and Bloomsday on Br...
---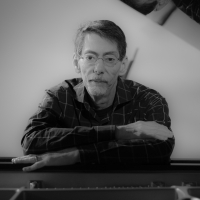 Open Studio to Present Fred Hersch In His First Ever Online Course Beginning in June
by Chloe Rabinowitz - June 11, 2021

 Featuring 18 lessons over 6 hours, the course also includes an exclusive 45-minute interview with Hersch as well as nine full performances of jazz classics and transcriptions of both those performanc...
---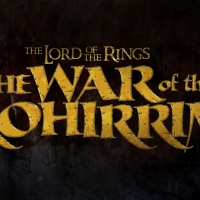 New Line Cinema & Warner Bros. Animation Present Anime Feature THE LORD OF THE RINGS: THE WAR OF THE ROHIRRIM
June 10, 2021

"The Lord of the Rings: The War of the Rohirrim" explores and expands the untold story behind the fortress of Helm's Deep, delving into the life and bloodsoaked times of one of Middle-earth's most leg...
---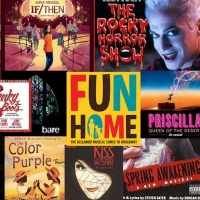 Student Blog: Six Underrated Musicals You MUST Listen to During Pride Month
by Student Blogger: Meredith Muirhead - June 09, 2021

As Pride Month kicks off, we all go to blast the Kinky Boots cast recording on Spotify as we get ready for whatever pride events we'll be attending, wanting to acknowledge a pride month musical.
---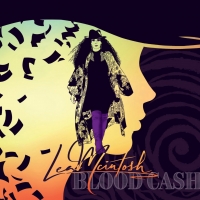 Lea McIntosh to Release Swaggering Blues Album 'Blood Cash'
by Sarah Jae Leiber - June 08, 2021

The album boasts seven original songs that Lea co-wrote with collaborator and guitarist Cruse, aided and abetted by veteran musicians Myron Dove on bass, drummer Deszon Claiborne, keyboardist Eamonn F...
---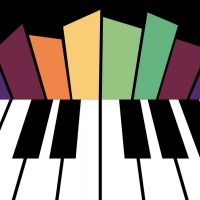 Christine Wong Yap And 11 Senior Citizens Present New Public Art Installation, "How I Keep Looking Up"
by Alexa Criscitiello - June 07, 2021

Times Square Arts is pleased to present How I Keep Looking Up: Flags of Resilience by the organization's inaugural public artist-in-residence Christine Wong Yap. In collaboration with Encore Community...
---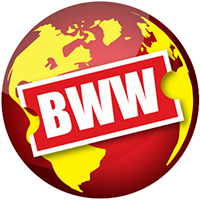 Summer Concerts Scheduled At Theatre By The Sea
by Alexa Criscitiello - June 07, 2021

After more than a year of being shuttered, Theatre By The Sea has announced the return of live entertainment. 
---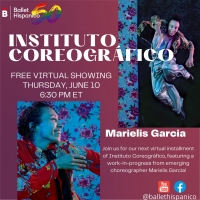 Ballet Hispánico Will Present a Virtual Showing of INSTITUTO COREOGRAFICO This Week
by Stephi Wild - June 07, 2021

Ballet Hispánico, the nation's leading Latino dance organization since 1970 and recognized as one of America's Cultural Treasures, presents a virtual showing of the 2021 Instituto Coreográfico on June...
---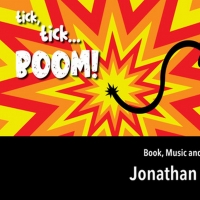 The Public Theater Of San Antonio Announces 2021-2022 Season
by Stephi Wild - June 05, 2021

The Public Theater of San Antonio has announced the productions it will be producing in their upcoming 2021-2022 Season! Ticket prices can be found online now, and season tickets will go on sale in la...
---
Current Shows on ELEVEN