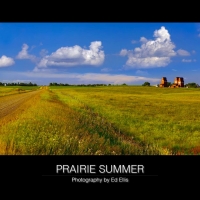 Journey Through the Lens of Ed Ellis 2020 at Shumka Dance Centre
August 12, 2020

The family of local photographer Ed Ellis is inviting the community to Journey Through the Lens of Ed Ellis 2020, a celebration and exhibition of Ed's life and work on August 22 & 23 from noon to 4pm ...
---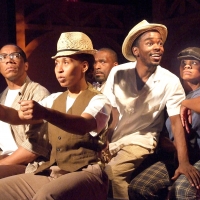 Original Cast of the Fountain Theatre's THE BALLAD OF EMMETT TILL Reunites for Online Reading
August 12, 2020

The original director and cast of the Fountain Theatre's 2010, multiple award-winning production of The Ballad of Emmett Till by Ifa Bayeza will reunite for a live-streamed reading of the play on Frid...
---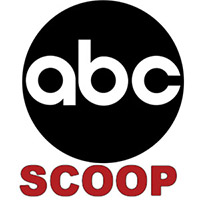 Scoop: Coming Up on a Rebroadcast of '20/20' ABC - Friday, August 14, 2020
by TV Scoop - August 12, 2020

Get all the scoop on '20/20' on ABC - Friday, August 14, airing on ABC on Friday, August 14, 2020!
---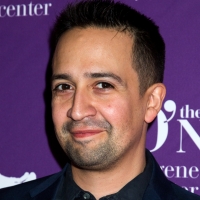 Lin-Manuel Miranda Joins Line-Up for the National Comedy Center's Lucille Ball Comedy Festival
August 12, 2020

The National Comedy Center, the nationa??s official cultural institution dedicated to comedy is presenting its acclaimed Lucille Ball Comedy Festival virtually this year, featuring conversations with ...
---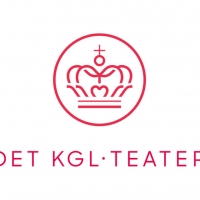 Copenhagen Opera House to Stage WEST SIDE STORY in 2021
August 12, 2020

Copenhagen Opera House, a part of the Royal Danish Theatre, has recently announced West Side Story as an upcoming part of their 2020-2021 season.
---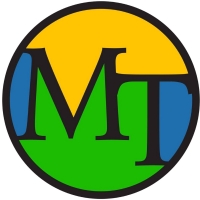 Delaware Senator Tom Carper Discusses New Bill at Milton Theatre
August 12, 2020

Delaware Senator Tom Carper, D-Del., visited Milton Theatre on Monday, August 10, to discuss the ENCORES Bill, Delaware State News reported.
---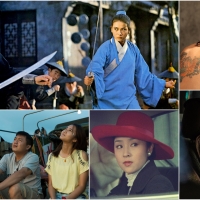 The Virtual Taiwan Film Festival Edinburgh Will Be Free To Access
August 12, 2020

The producers of Taiwan Film Festival Edinburgh are pleased to announce their plans for the first ever, free to access Festival, taking place digitally between 18 and 27 of September at www.taiwanfilm...
---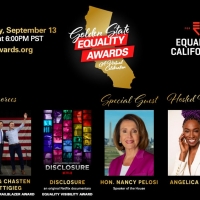 Golden State Equality Awards To Honor Pete & Chasten Buttigieg and Netflix Documentary DISCLOSURE
August 12, 2020

Equality California, the nation's largest statewide LGBTQ+ civil rights organization, announced today that it will host its first-ever statewide "Golden State Equality Awards" virtual celebration on S...
---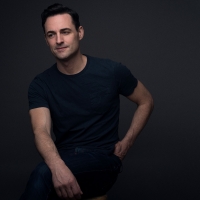 Max von Essen Takes Over Our Instagram Tomorrow!
August 12, 2020

In celebration of the premiere of his Radio Free Birdland Concert tomorrow, Max von Essen will be taking over our Instagram on Thursday!
---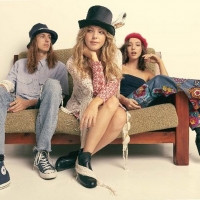 The Buckleys Announce Debut Album DAYDREAM
August 12, 2020

Australian rising stars The Buckleys have announced the release of their Daydream album for September 25th via Snakefarm Records in the UK. This 12-track debut features the Australian Country Radio Nu...
---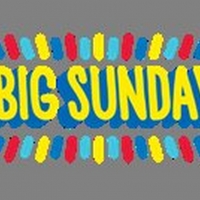 FRIENDS Theme Song Composer Michael Skloff, Hulu, and More to be Honored at Big Sunday's Virtual 5th Annual Gala
August 11, 2020

​​​​​​​Leaders in entertainment, business, philanthropy, politics, and the arts will gather virtually for a livestream of the 5th Annual Big Sunday Gala, celebrating more than two decades of the organ...
---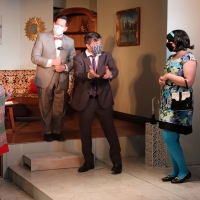 BWW Review: 3rd Act Superbly In Step with THE ODD COUPLE
by Adrienne Proctor - August 11, 2020

3rd Act Theatre Company opens their second season with Neil Simon's classic THE ODD COUPLE. This phsyical-comedy and quick dialogue-laden play has been popular with audiences in the tv, theatre, and m...
---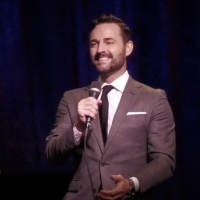 VIDEO: Max Von Essen Visits Backstage LIVE with Richard Ridge- Thursday at 12pm!
by Backstage With Richard Ridge - August 11, 2020

Nothing can stop BroadwayWorld's Richard Ridge from bringing you interviews with your favorite Broadway stars! Tune in right here Thursday, August 13 (12pm ET), as he chats with the multi-talented Max...
---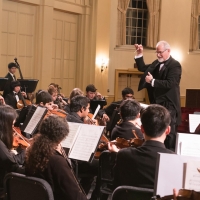 Youth Orchestra of Central Jersey and Princeton Symphony Orchestra Announce New Partnership
August 11, 2020

The Youth Orchestra of Central Jersey (YOCJ) and the Princeton Symphony Orchestra (PSO) have announced a new partnership to advance excellence in orchestral performance and foster a greater connection...
---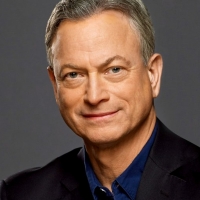 Gary Sinise to Receive 2020 LMGI Humanitarian Award
August 11, 2020

Emmy-winning and Oscar-nominated actor Gary Sinise, who established the Gary Sinise Foundation with the mission to serve and honor America's defenders, veterans, first responders, Gold Star families a...
---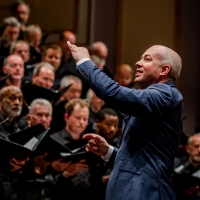 Edinburgh International Culture Summit Announces 2020 Special Edition: The Transformational Power of Culture
August 11, 2020

On 22 August the Edinburgh International Culture Summit will launch a Special Edition online in which a fantastic range of contributors from around the world will bring their voice and expertise to th...
---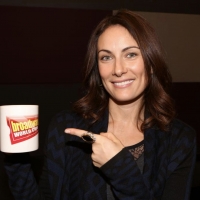 Wake Up With BWW 8/11: HAMILTON Cast Members Will Reunite For HAM4CHANGE, and More!
by Stephi Wild - August 11, 2020

Today's top stories: Hamilton cast members will reunite for a HAM4CHANGE fundraiser, and more!
---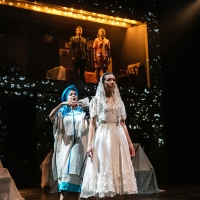 Latino Theater Company Announces Virtual Fall Season
August 10, 2020

The Latino Theater Company has announced a Fall 2020 Virtual Season. Over the next five months, the company will stream a combination of archival footage of past, fully-staged hit productions; live st...
---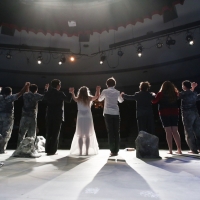 BWW Blog: When Art Can't Be the Outlet
by Student Blogger: Emily Hoffert - August 10, 2020

The shutdown of Broadway and most/all theatrical activity this summer hit me hard.
---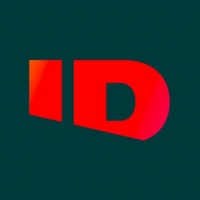 Investigation Discovery Presents SERIAL KILLER WEEK
August 10, 2020

Escape the sweltering summer heat with five chilling days of specials profiling America's most prolific, elusive and haunting serial killers. Starting August 30th, ID invites viewers to tune in each ...
---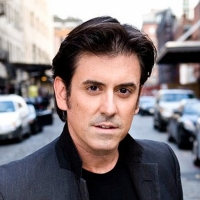 Tenor Brian Cheney and Cathy Venable Present 'Musical Theater Decades - The 1970's' Performance On Stageit
August 10, 2020

This Thursday, 8/13, Tenor Brian Cheney will perform a concert program of Broadway favorites from the 1970's at 7pm EDT on Stageit. Cheney's show of versatility has been on full display these past thr...
---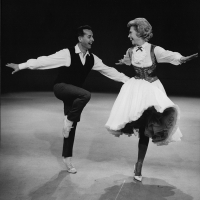 Award-Winning Director and Choreographer Tony Charmoli Dies at Age 99
August 10, 2020

Tony Charmoli died peacefully on the evening of August 7th at his home in the Hollywood Hills. He was 99. Tony had a decades long, award-winning career as a director, a producer, and as a choreographe...
---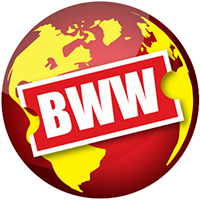 THE SUN INSIDE Will Be Presented as Part of the Digital Edinburgh Programme
August 10, 2020

As part of ZOO's 2020 eclectic digital Edinburgh programme, Luca Silvestrini's Protein will present the UK debut of a new short film capturing the importance of sunlight during the lockdown period.
---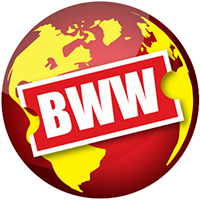 WKCR-FM Presents THE CHARLIE PARKER CENTENNIAL FESTIVAL
August 09, 2020

Commencing at midnight August 27th and concluding at midnight September 4th, WKCR-FM (89.9 FM, wkcr.org) will dedicate all programming to celebrations of the legacies and influences of two of jazz's c...
---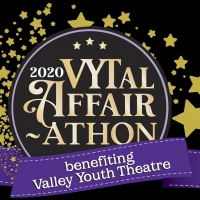 Valley Youth Theatre To Hold Telethon August 22
August 08, 2020

Due to the COVID-19 pandemic, Valley Youth Theatre (VYT) has replaced their annual fundraising gala with an eight-hour virtual telethon, The VYTal Affair-athon, to be streamed live on YouTube, Faceboo...
---