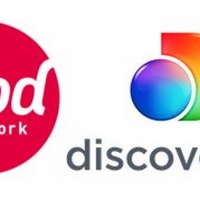 Fan-Favorite Food Trucks Return For Brand-New Road Battle in THE GREAT FOOD TRUCK RACE: ALL-STARS
May 03, 2021

Seven winning alumni teams from The Great Food Truck Race are back for an action-packed culinary journey to decide once and for all which truck is the ultimate champion in The Great Food Truck Race: A...
---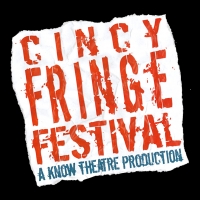 Cincinnati Fringe Festival Announces 2021 Lineup
April 19, 2021

The Cincinnati Fringe Festival is one of the city's first beloved summer traditions to return to form. This year, you can choose from a wide variety of outdoor in-person events and online streaming en...
---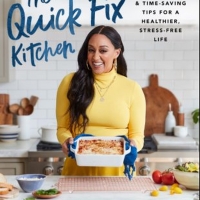 Tia Mowry Announces New Cookbook THE QUICK FIX KITCHEN
March 31, 2021

"It was so important for me to center my second cookbook around family and making it easier to make healthy, delicious choices for the whole family to enjoy. I am so proud of this book and excited to ...
---
HOME TOWN TAKEOVER Premieres May 2nd on HGTV
March 31, 2021

Home Town Takeover will feature celebrity guests who lend their talents to the town's overhaul. These include: Grammy Award® winning, music megastar Sheryl Crow who will dazzle fans with an intimate m...
---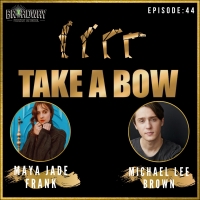 LISTEN: Maya Jade Frank and Michael Lee Brown Join TAKE A BOW Podcast
March 25, 2021

Broadway and Disney Channel star, Maya Jade Frank shares stories about her time on Broadway (Mary Poppins, Evita) and how those experiences helped prepare her for the TV/Film industry. Dear Evan Hanse...
---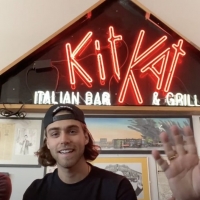 VIDEO: Kit Kat Bar and Grill to Launch KIT KAT CONFIDENTIAL Book
by Stage Tube - February 24, 2021

The Kit Kat Bar and Grill has shut its doors for the last time, but it will soon return--in book form. For all those who will miss the King St. mainstay, a book entitled Kit Kat Confidential is being ...
---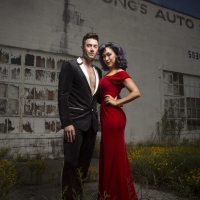 BWW Feature: Learn More About Some of Our Favorite Cabaret Couples
by Stephen Mosher - February 13, 2021

The history of show business is loaded with couples who work as well offstage as they do on. These twosomes have brought their offstage magic to the stages of the cabaret and concert world.
---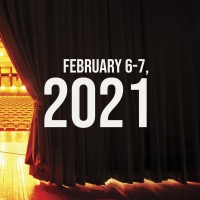 Virtual Theatre This Weekend: February 6-7- with Christy Altomare, Tony Goldwyn and More!
February 06, 2021

Broadway might be dark, but that doesn't mean that theatre isn't happening everywhere! Below, check out where you can get your daily fix of Broadway this weekend, February 6-7, 2020.
---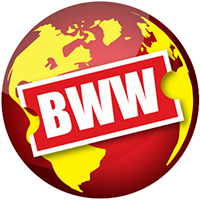 MY FAVE VS. YOUR FAVE And More Among Cooking Channel February Highlights
January 29, 2021

Cooking Channel is firing up the February schedule with new show My Fave Vs. Your Fave and new episodes of fan-favorite series. 
---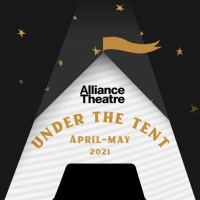 Alliance Theatre Announces Updates to 2020/21 Season, Featuring UNDER THE TENT Pop-Up Concert Series
January 27, 2021

The Alliance Theatre today announced updates to its 2020/21 season, including a new "Under The Tent" series to provide more socially-distanced performance options.  The "Under the Tent" series will in...
---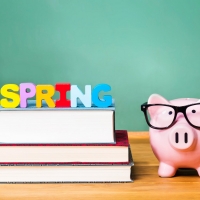 BWW Blog: Sequel Season
by Student Blogger: Maggie Cummins - January 26, 2021

This semester feels a little bit like the sequel to the fall.
---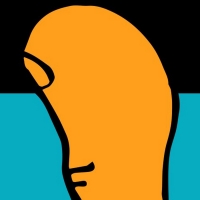 Clubbed Thumb Announces EAT YOUR FEELINGS, Winterworks 2021 and New Staff Additions
January 22, 2021

Clubbed Thumb has announced programming for early 2021 and new additions to the Clubbed Thumb staff. First up, a short documentary series created by Clubbed Thumb Directing Fellowship alumnae Kate Emi...
---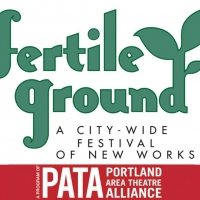 BWW Previews: 10 Things to See at Fertile Ground 2021
by Krista Garver - January 21, 2021

From immersive experiences to theatrical collage to a zombie musical, this year's Fertile Ground Festival promises to be exciting.
---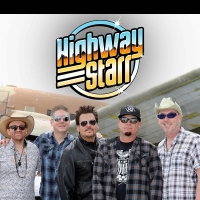 TOArts Presents HIGHWAY STARR: A DRIVE-IN CONCERT
January 16, 2021

TOArts has announced Highway Starr: A Drive-in Concert. The concert takes place on February 6, 2021, at 7pm at The Lakes. Tickets are $60.00 per car.
---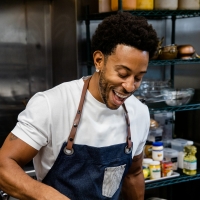 Ludacris Trades the Studio for the Kitchen in Discovery+ Special LUDA CAN'T COOK
January 12, 2021

In the one-hour discovery+ special Luda Can't Cook, from record breaking producer Will Packer, Ludacris gets schooled in the kitchen by James Beard Award-nominated Chef Meherwan Irani to up his culina...
---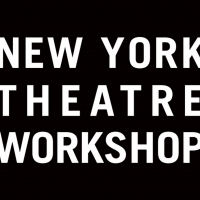 New York Theatre Workshop Announces January Programming
January 12, 2021

New York Theatre Workshop announced today programming for the month of January, including The Wright Stuff by Artistic Instigator, NYTW Usual Suspect & Pulitzer Prize winner Doug Wright; the second an...
---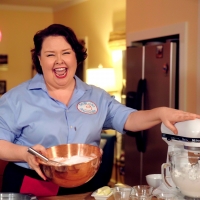 BWW Review: Jamie Barton Stars as the French Chef in BON APPETIT! A SWEET SOIREE
by Maria Nockin - January 09, 2021

On January 8, 2021, Opera Philadelphia presented BON APPETIT! A SWEET SOIREE. Mezzo-soprano Jamie Barton portrayed Julia Child and Jonathan Easter accompanied her with Lee Hoiby's sparkling, decorativ...
---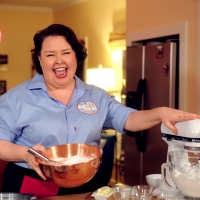 BWW Review: BON APPETIT! A SWEET SOIREEE at Home Computer Screens
by Maria Nockin - January 09, 2021

On January 8, 2021, Opera Philadelphia presented Bon Appétit! a Sweet Soirée. Mezzo-Soprano Jamie Barton portrayed  Julia Child and Jonathan Easter accompanied her with Hoiby's sparkling, decorative p...
---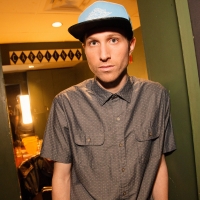 ALL STAR COMEDY Returns to Bay Street Theater & Sag Harbor Center
January 08, 2021

Bay Street Theater & Sag Harbor Center for the Arts has announced the return of Joseph Vecsey and All Star Stand-up Comedy on Thursday, January 28, at 8 p.m. EST. This online comedy showcase marks All...
---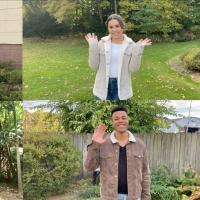 The National Theatre in D.C. Commissions Three Works From Imagine U
January 07, 2021

Beginning Jan. 16, a diverse cast of Northwestern University students and alumni will present Imagine U episodes created for "Saturday Morning Live! at The National Theatre." Exploring the theme of "L...
---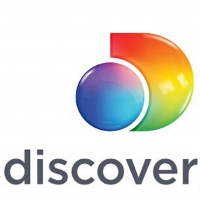 Mary McCartney Serves It Up on New Discovery+ Series As She Prepares Delicious Dishes With Friends
January 04, 2021

British photographer and cookbook author Mary McCartney invites audiences into her London kitchen on Thursday, February 4th as she prepares delicious, accessible, and picture perfect meals with her ce...
---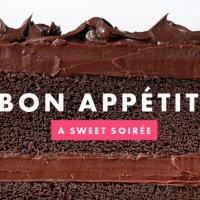 Jamie Barton Channels Julia Child For BON APPETIT Digital Fundraiser
January 04, 2021

Opera Philadelphia starts 2021 by inviting fans to an operatic amuse-bouche featuring Lee Hoiby's delightful one-woman opera, Bon Appétit! 
---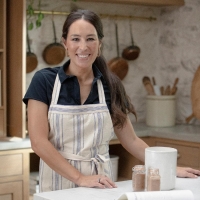 Sneak Peek of THE MAKING OF MAGNOLIA TABLE Will Premiere Jan. 3
December 28, 2020

Mark your calendars, on January 3rd fans of Chip and Joanna Gaines will get the opportunity to see a little more of what the couple has been working on for their new Magnolia Network when two specials...
---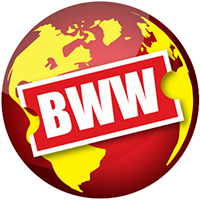 Dive Into The New Year With The Most Satisfying Food Finds From Around The World
December 18, 2020

Cooking Channel is kicking off the new year with a lineup that is filled with delicious food finds from around the world.
---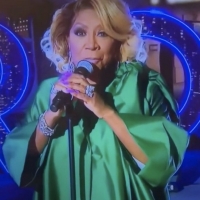 VIDEO: Patti LaBelle Performs 'America To Me' on ONE NIGHT ONLY: THE BEST OF BROADWAY
by Stage Tube - December 11, 2020

NBC's special One Night Only: The Best of Broadway premiered last night, December 10 at 8pm ET. Cast members from Mean Girls, Jagged Little Pill, Chicago, Ain't Too Proud, Jersey Boys, Rent, and more ...
---
Current Shows on COOKING-CHANNEL
Latest COOKING-CHANNEL Tweets
5/8 @ 7:00 AM

CookingChannel - Turn yogurt and granola into the ULTIMATE brunch dessert 😍 Get the recipe for @bflay's Greek Yogurt Creme Brulee:… https://t.co/lAePLCK74g
Retweet | Reply | Original Link   
5/7 @ 1:00 PM

CookingChannel - This sweet and creamy mimosa is the ultimate brunch bev 🍊🍨😍 Get @tylerflorence's recipe: https://t.co/WYsqnuKCTj https://t.co/qpEThmJCKv
Retweet | Reply | Original Link   
5/7 @ 8:00 AM

CookingChannel - .@SOBEWFF is less than a month away! 🍷🍔 Get all of the details on this year's event and find out how you can join t… https://t.co/3ODLjkx70b
Retweet | Reply | Original Link   
5/7 @ 7:00 AM

CookingChannel - Better-for-you French toast isn't just possible – it's DELICIOUS! 🍓 Get @melissadarabian's recipe:… https://t.co/75H7zqMfu2
Retweet | Reply | Original Link   
5/6 @ 4:00 PM

CookingChannel - The #FireMasters chefs have to make brunch in a crunch for the final Feast of Fire round this week 🔥 Be sure to tun… https://t.co/JSOpGeaRBk
Retweet | Reply | Original Link   
5/6 @ 1:00 PM

CookingChannel - .@GDelaurentiis' Grilled Salmon with Citrus Salsa Verde will transport your taste buds to summer ☀️ Get the recipe:… https://t.co/LFqN1gI30f
Retweet | Reply | Original Link   
5/6 @ 7:00 AM

CookingChannel - These Roasted Rosemary Potatoes will complete ANY meal, ANY time of year 🥔 Get @TiffaniThiessen's recipe:… https://t.co/LMKifQ9gbK
Retweet | Reply | Original Link   
5/5 @ 4:00 PM

CookingChannel - It's Butter Time on the all-new #FoodParadise tonight 🤤 From garlic-buttered lobster to homey buttermilk biscuits,… https://t.co/SMSNmw6tmy
Retweet | Reply | Original Link   
5/5 @ 1:00 PM

CookingChannel - No churning needed to make this creamy homemade BUTTER 🧈 Get @guarnaschelli's recipe: https://t.co/CYXdTGpkyB https://t.co/xMuDSUGD8B
Retweet | Reply | Original Link   
5/5 @ 7:00 AM

CookingChannel - Feelin' zesty 🍋 Get @Ellie_Krieger's No-Bake Lemon Icebox Bars recipe: https://t.co/PGNNyydj0x https://t.co/0jl6u986yD
Retweet | Reply | Original Link   
5/4 @ 5:00 PM

CookingChannel - Add this honey mustard-schmeared, smoked salmon-topped toast to your next brunch spread 🤤 Get @bflay's recipe:… https://t.co/YvMYDOeL5h
Retweet | Reply | Original Link   
5/4 @ 1:00 PM

CookingChannel - Homemade salted caramel sauce, pecans, chocolate AND a buttery crumb topping set these cookie bars apart 🤤 Get… https://t.co/6H0aXj4pIi
Retweet | Reply | Original Link   
5/4 @ 7:00 AM

CookingChannel - This aromatic, comforting dish is DONE in just 25 minutes! 🙌 Get the recipe for @chinghehuang's Red Curry Chicken S… https://t.co/hFNf5f7JOa
Retweet | Reply | Original Link   
5/3 @ 4:00 PM

CookingChannel - This week on #BizarreFoods, @andrewzimmern is heading to Krakow! He dives into stuffed cabbage, juicy pork knuckles… https://t.co/tSUXfw4Oro
Retweet | Reply | Original Link   
5/3 @ 1:00 PM

CookingChannel - These mouthwatering chicken tostadas are piled high with fresh fixings and finished with a homemade tomatillo-avoca… https://t.co/FsxIyqzIWl
Retweet | Reply | Original Link   
5/3 @ 7:00 AM

CookingChannel - Give fudgy brownies a boozy boost by infusing them with almond liqueur 😍 Get @tylerflorence's recipe for Amaretto-C… https://t.co/9AaeLEdupH
Retweet | Reply | Original Link   
5/2 @ 3:00 PM

CookingChannel - Now THAT is a fruit smoothie!! 🌈🍉 Try not to get jealous as @noahcappe chows down on this sweet treat and so much m… https://t.co/KsnYsD2nan
Retweet | Reply | Original Link   
5/2 @ 1:00 PM

CookingChannel - Roasted chicken, peppery arugula and homemade parsley aioli rolled into a hearty, lunch-ready wrap 🤤 Get… https://t.co/YMsjAkNoQy
Retweet | Reply | Original Link   
5/2 @ 7:00 AM

CookingChannel - Fragrant, vibrant and SO easy to prepare! ✅ Get the recipe for @gdelaurentiis' Roman-Style Chicken:… https://t.co/lFdqHoGgiL
Retweet | Reply | Original Link   
5/1 @ 5:00 PM

CookingChannel - .@SunnyAnderson spruces up these collard greens with crispy bacon bits and sun-dried tomatoes 🥬 Get the recipe:… https://t.co/llS0sCtUi1
Retweet | Reply | Original Link