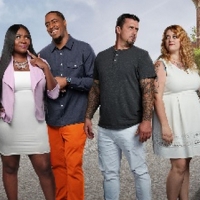 WE tv Announces New LIFE AFTER LOCKUP Episodes
by Michael Major - June 27, 2022

Life After Lockup follows nine former inmates and their significant others from the hit series Love After Lockup through their weird and wild journey to survive the real world. This season's new coupl...
---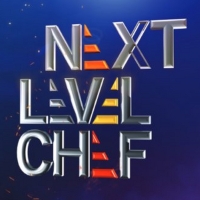 ITV Acquires Rights for Gordon Ramsay's NEXT LEVEL CHEF
by Michael Major - June 22, 2022

Gordon Ramsay's production venture created with FOX Entertainment, has sold the UK format rights for his newest hit competition series NEXT LEVEL CHEF to ITV, it was jointly announced today by Ramsay;...
---
EVERYTHING, EVERYWHERE ALL AT ONCE Sets Blu-Ray & DVD Release
by Michael Major - June 07, 2022

The unlikely hero must learn to channel her newfound powers and fight through the splintering timelines of the multiverse to save her home, her family, and herself in this big-hearted and irreverent a...
---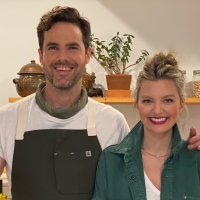 Broadway Couple Featured on Cooking Channel's AMAZING GRAZE: BOARD GAMES
by Michael Major - June 03, 2022

During the Broadway shutdown, Nicholas Belton and Alicia Monica created a boutique catering company called Sunday Theory, offering botanical-inspired grazing boards, including cheese, charcuterie, veg...
---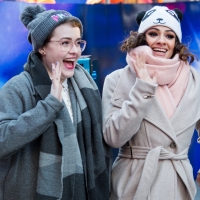 Caitlin Kinnunen & Isabelle McCalla and More to Perform at The Green Room 42 in June
by Chloe Rabinowitz - May 31, 2022

The Green Room 42 has announced their June line-up for in-person performances. Located inside YOTEL Times Square (570 Tenth Avenue, Fourth Floor), The Green Room 42 is Broadway's newest and most spaci...
---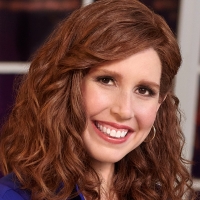 Showtime and QVC Announce Collaboration in Support of Comedy Series I LOVE THAT FOR YOU
by Michael Major - May 26, 2022

Emmy nominee Vanessa Bayer, who portrays a home-shopping host and avid fan within the fictional series – will co-host a live one-hour multiplatform shopping show today on QVC with QVC host Jane Treacy...
---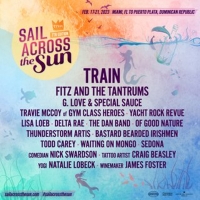 Train, Crush Music & Sixthman Present Sail Across the Sun
by Michael Major - May 23, 2022

SAIL ACROSS THE SUN will feature shows from Train, Fitz and the Tantrums, G. Love & Special Sauce, Travie McCoy of Gym Class Heroes, Lisa Loeb, Delta Rae, The Dan Band, Yacht Rock Revue, Of Good Natur...
---
BWW Interview: Catching Up With The Men of MAMA'S BOYS (HEART) THE 80'S at Don't Tell Mama
by Stephen Mosher - May 21, 2022

The popular Boy Band of the cabaret scene is back with a fun new show, and they can be found at Mama's on June 3rd. Today, though, they can be found chatting with Broadway World Cabaret.
---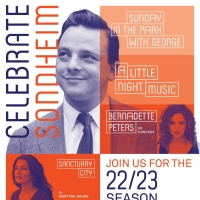 Pasadena Playhouse Announces 2022/2023 Season Featuring Six-Month Sondheim Celebration
by Chloe Rabinowitz - May 19, 2022

Pasadena Playhouse has announced the 2022/2023 Season featuring a six-month-long celebration of the works and impact of Stephen Sondheim.  The State Theater of California's Sondheim Celebration will b...
---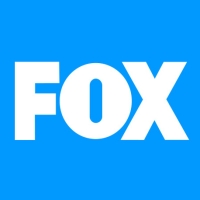 FOX Orders All-New Competition Series GORDON RAMSAY'S FOOD STARS
by Michael Major - May 16, 2022

Chef and restaurateur Gordon Ramsay puts his knives aside as he hunts for the most exciting and innovative new food & drink entrepreneurs in his brand-new competition series, GORDON RAMSAY'S FOOD STAR...
---
An Inside Look at the Cooking Channel's Highlights for June
by Marissa Tomeo - May 15, 2022

Cooking Channel sets the table this summer with new special Amazing Graze: Board Games premiering on Friday, June 3rd at 5pmET/2pmPT on Cooking Channel. Hosts David Bromstad and Kelsey Barnard Clark c...
---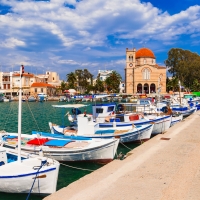 The HISTORY Channel Launches HISTORY Travel Program
by Michael Major - May 12, 2022

With a robust domestic and international slate, HISTORY Travel's first trip kicks off in colorful jazz epicenter New Orleans in November 2022, followed by Pearl Harbor, Hawaii in December.  Additional...
---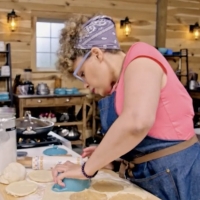 PBS Announces Contestants for THE GREAT AMERICAN RECIPE
by Marissa Tomeo - May 11, 2022

PBS today announced the ten talented home cooks who will be showcasing their culinary expertise in THE GREAT AMERICAN RECIPE, a new eight-part uplifting competition series that celebrates the multicul...
---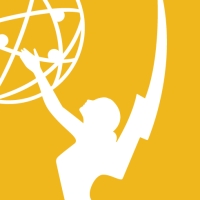 2022 Daytime Emmy Nominations Announced
by Michael Major - May 05, 2022

Beyond Salem, The Bold and the Beautiful, Days of Our Lives, General Hospital, the Young and the Restless, Family Feud, Jeopardy!, Let's Make a Deal, the Price is Right, Wheel of Fortune, Red Table Ta...
---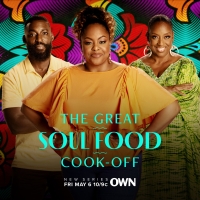 OWN Network Announces Food Competition Series THE GREAT SOUL FOOD COOK-OFF Premiere Date
by Michael Major - April 21, 2022

discovery+ and OWN: Oprah Winfrey Network announced today "The Great Soul Food Cook-Off," a first-of-its-kind soul food cooking competition series celebrating Black chefs and the Black culinary tradit...
---
Full Cast & Creative Team Announced for World Premiere of CORRINA, CORRINA
by Chloe Rabinowitz - April 07, 2022

Headlong and Liverpool Everyman & Playhouse have today announced the complete cast and creative team for Corrina, Corrina, a new play by award-winning Liverpool-based playwright Chloe Moss (Run Sister...
---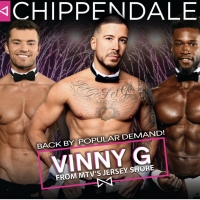 JERSEY SHORE's Vinny Guadagnino to Return as Host of Rio Las Vegas Chippendales
by Marissa Tomeo - April 07, 2022

Las Vegas is about to get even hotter this summer!  After three sold-out engagements, the world-famous Chippendales have announced that, "Jersey Shore" star Vinny Guadagn...
---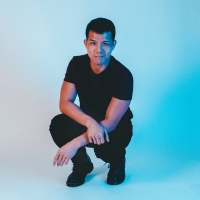 BWW Interview: Chatting with Veteran Broadway Actor Telly Leung
by Jared Fessler - April 01, 2022

Broadway veteran Telly Leung has co-produced a documentary with Aaron Albano, another Broadway veteran and active member of the AAPI Broadway community. It is called ENSEMBLE and it is currently avail...
---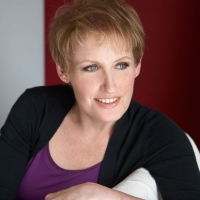 BWW Interview: Broadway Veteran Liz Callaway of TO STEVE, WITH LOVE at Feinstein's 54 Below Talks Sondheim and More
by Ricky Pope - March 17, 2022

At every point of her career, Liz Callaway has been closely associated with the work of Stephen Sondheim. Her Broadway debut was in Merrily We Roll Along, which despite its sadly brief run has gone on...
---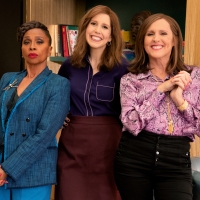 VIDEO: Showtime Releases I LOVE THAT FOR YOU Trailer
by Michael Major - March 16, 2022

SHOWTIME has released the official trailer for I LOVE THAT FOR YOU, the half-hour comedy series starring and executive produced by Emmy® nominee Vanessa Bayer (Saturday Night Live), with fellow nomine...
---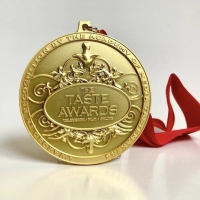 TASTE AWARDS Announce Finalist Nominees
by Marissa Tomeo - February 20, 2022

The Taste Awards have announced the Finalists Nominees and selected Special Achievement Award Honorees. 2022 marks the 13th year of the awards and accompanying celebration. 
---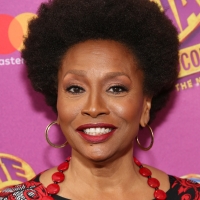 Showtime Begins Production on I LOVE THAT FOR YOU
by Michael Major - February 09, 2022

SHOWTIME has officially started production on I Love That For You, the half-hour comedy series starring and executive produced by Emmy nominee Vanessa Bayer, with Molly Shannon and Jenifer Lewis also ...
---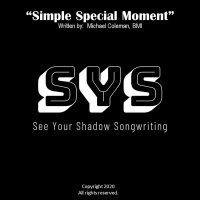 See Your Shadow Releases New Single 'Simple Special Moment'
by Chloe Rabinowitz - January 28, 2022

The chart-topping songwriting and production team has released their latest single, 'Simple Special Moment' on January 28th, 2022.
---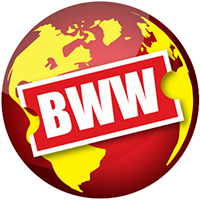 All Star Comedy Adds Two Evenings in February and April
by Stephi Wild - January 13, 2022

Bay Street Theater & Sag Harbor Center for the Arts is pleased to announce two additional evenings of All Star Stand-up Comedy on Saturday, February 19, and Saturday, April 16, at 8 p.m. live and in-p...
---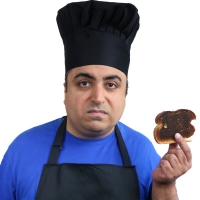 Nautanki Bazaar to Present Virtual Theatre Production STORIES OF A DISH
by Chloe Rabinowitz - January 12, 2022

Toronto based theatre company, Nautanki Bazaar will present its debut virtual theatre production STORIES OF A DISH, as a part of the Next Stage Theatre Festival from January 19-30, 2022.
---
Current Shows on COOKING-CHANNEL
Latest COOKING-CHANNEL Tweets
7/6 @ 5:00 PM

CookingChannel - Turn FOUR simple ingredients into fresh fettuccine and make a yellow squash cream sauce to go with it! 🤤 Check out… https://t.co/9IdaKn1htk
Retweet | Reply | Original Link   
7/5 @ 7:00 AM

CookingChannel - You can keep the oven off and STILL make a great meal thanks to these summer-saving recipes 🙌 Check out these 10 No… https://t.co/KpWHCqNDZL
Retweet | Reply | Original Link   
7/4 @ 7:00 AM

CookingChannel - It's that time of year when we even want our GREENS on the grill 🥬 Get the recipe for @guarnaschelli's Grilled Roma… https://t.co/CUjt33Sn4i
Retweet | Reply | Original Link   
7/3 @ 4:00 PM

CookingChannel - .@noahcappe takes us on a wild ride through Texas, Louisiana and Oklahoma on his mission to find the most-mouthwate… https://t.co/hg504a8CRz
Retweet | Reply | Original Link   
7/3 @ 7:00 AM

CookingChannel - Take your s'mores seriously this weekend with HOMEMADE marshmallows and a whole lineup of dreamy toppings 🤩 Get the… https://t.co/POU2nkYX7p
Retweet | Reply | Original Link   
7/2 @ 7:00 AM

CookingChannel - Don't settle for plain ol' ketchup this weekend! 🍔 Pile your patties with these colorful condiments and tasty toppi… https://t.co/8YdteacZl9
Retweet | Reply | Original Link   
7/1 @ 7:00 AM

CookingChannel - Get ready to learn @TylerFlorence's secrets to building the ULTIMATE dog 🌭 Get the recipe for Chili Dogs:… https://t.co/6ipZf3wwBN
Retweet | Reply | Original Link   
6/30 @ 4:00 PM

CookingChannel - Three open-flame experts join the scorching competition 🔥🔥🔥 After two heated eliminations, one chef will face an ep… https://t.co/Gg668sVnQ6
Retweet | Reply | Original Link   
6/30 @ 7:00 AM

CookingChannel - Satisfy your summer sweet tooth with these perfect pies and tantalizing tarts 🥧 Get the recipes:… https://t.co/d7PAQCTlQK
Retweet | Reply | Original Link   
6/29 @ 7:00 AM

CookingChannel - Learn how to become a salad masseuse and make your greens taste SO much better! 🥬 Get @aartipaarti's recipe:… https://t.co/raUCphJqeC
Retweet | Reply | Original Link   
6/28 @ 10:00 AM

CookingChannel - Join all your favorite @FoodNetwork stars at NYC's biggest wine and food festival, @NYCWFF, this October 13-16! And… https://t.co/r30UEbVQ9d
Retweet | Reply | Original Link   
6/28 @ 7:00 AM

CookingChannel - A side of grilled fingerling potatoes and a roasted garlic-oregano vinaigrette make this grilled chicken dinner an… https://t.co/eYoo8iHXgW
Retweet | Reply | Original Link   
6/27 @ 12:44 PM

CookingChannel - Learn how to become a salad masseuse and make your greens taste SO much better! 🥬 Get @aartipaarti's recipe:… https://t.co/YOKD3NUmBu
Retweet | Reply | Original Link   
6/27 @ 7:00 AM

CookingChannel - Go beyond your basic grilled chicken by adding this spicy-sweet, six-ingredient barbecue sauce! 🙌 Get the recipe fo… https://t.co/20qG2nmLjO
Retweet | Reply | Original Link   
6/26 @ 4:00 PM

CookingChannel - "I've never seen a pizza like this before," says @noahcappe at the Linde Oktoberfest in Tulsa, Oklahoma! 🍕🤯 Catch… https://t.co/JHD2ITBNwY
Retweet | Reply | Original Link   
6/26 @ 7:00 AM

CookingChannel - Lettuce has NEVER tasted so good 😂👌! Get the recipe for @KelseyNixon's Antipasto Summer Lettuce Wraps:… https://t.co/IkgN0WNjue
Retweet | Reply | Original Link   
6/25 @ 7:00 AM

CookingChannel - Stock up on crackers and chips because you'll be making these homemade dips ALL summer long 🙌 Get the recipes for o… https://t.co/OhyCicUSRV
Retweet | Reply | Original Link   
6/24 @ 4:00 PM

CookingChannel - 13 new bakers are hereeee! 🔥 They must WOW @TameraMowryTwo + @BillYosses by decorating beautiful mini wedding cakes… https://t.co/wlH8Wa9asc
Retweet | Reply | Original Link   
6/24 @ 7:00 AM

CookingChannel - What's the craziest ice cream flavor YOU have ever tried? 🍨 Get the recipes for our most-unusual yet irresistible f… https://t.co/16PrZwCVcf
Retweet | Reply | Original Link   
6/23 @ 4:00 PM

CookingChannel - Dylan Benoit invites three hopeful chefs to the arena 🔥🔥🔥 They'll fire up the grill to impress the judges with crea… https://t.co/fNuKCCPKoX
Retweet | Reply | Original Link