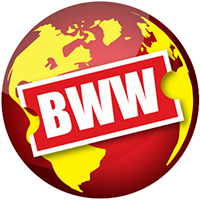 Shefik Returns As Official Judge For 5th Annual Shorty Social Good Awards
November 27, 2020

Media personality and technology maven Shefik (https://shefik.info) returns as an official judge for the 5th Annual Shorty Social Good Awards (https://shortyawards.com), where he served alongside a pa...
---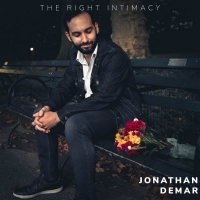 Tony Winner Jonathan Demar Releases Debut Single 'The Right Intimacy'
November 27, 2020

Most people know Jonathan for his producing skills for the hit shows, Be More Chill, 9 to 5 and Hadestown, for which he won a Tony.
---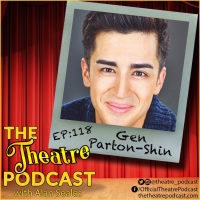 THE THEATRE PODCAST WITH ALAN SEALES Presents Gen Parton-Shin
November 24, 2020

When he's not pursuing his dreams onstage, Gen Parton-Shin spends his spare time translating musicals like Hamilton from English to Japanese, on a mission to bridge the gap between Japanese and Americ...
---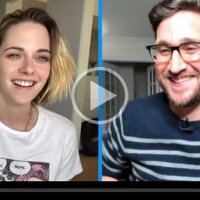 VIDEO: Kristen Stewart 'Cold-Reads' Famous Movie Lines on STIR CRAZY WITH JOSH HOROWITZ
by Stage Tube - November 24, 2020

Josh Horowitz talks to Kristen Stewart about her new movie 'Happiest Season' and challenges her to a few holiday-themed games.
---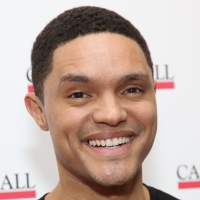 Trevor Noah Will Host THE GRAMMY AWARDS
November 24, 2020

The CBS Television Network and The Recording Academy(R) announced today that Comedy Central's Emmy Award-winning DAILY SHOW host and comedian Trevor Noah will host THE 63RD ANNUAL GRAMMY AWARDS(R).
---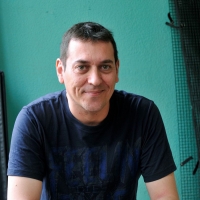 VIS AND MORENA FILMS JOIN FORCES FOR 'LAS KELLYS'
November 24, 2020

​​​​​​​Madrid, November 24, 2020 - ViacomCBS International Studios (VIS) and production company Morena Films today announced a co-development deal for dramedy TV series The Kellys.
---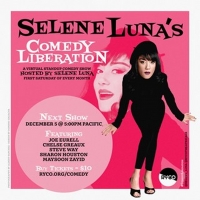 Selene Luna Launches Virtual Comedy Show Spotlighting Comics with Disabilities Titled COMEDY LIBERATION
November 23, 2020

Selene Luna's COMEDY LIBERATION is a virtual standup comedy show shining a spotlight on sharp-witted outspoken, bracingly hilarious comics. A one-of-a-kind evening of uncensored comedy featuring comic...
---
NATE: A ONE MAN SHOW From Natalie Palamides Premieres Dec. 1 on Netflix
November 23, 2020

Natalie Palamides: Nate - A One Man Show will premiere globally on Netflix December 1, 2020.
---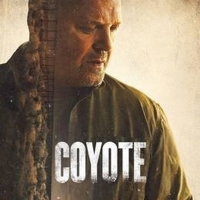 COYOTE to Debut Exclusively on CBS All Access on Jan. 7
November 19, 2020

CBS All Access, ViacomCBS' digital subscription video on-demand and live streaming service, today released the official trailer for the series, and announced all six episodes of the scripted drama ser...
---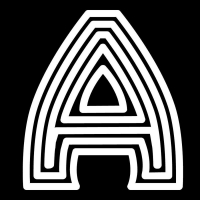 Apollo Music Café Highlights Madison McFerrin as Part of the Virtual Late Nights at the Apollo Series
November 19, 2020

On Saturday, December 5 at 9 pm ET the world famous Apollo Theater continues its support of emerging musical artists through its Apollo Music Café series, welcoming Madison McFerrin to the Apollo Digi...
---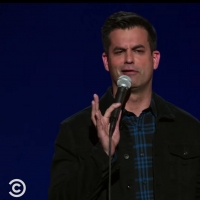 Michael Kosta First One Hour Stand-Up Special Debuts Dec. 11
November 18, 2020

No matter where you live, Michael Kosta is out to make you laugh. Kosta starts his first one-hour stand up special in his home state of Michigan and then moves with the viewer to each coast and back a...
---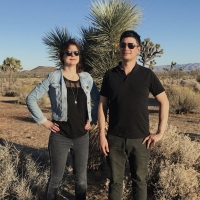 Joe Wong & Mary Timony Celebrate John Lennon & Yoko Ono's DOUBLE FANTASY on Album's 40th Anniversary
November 17, 2020

Joe Wong recently released his celebrated debut album Nite Creatures via Decca Records and, today, shares a cover of one of his favorite John Lennon & Yoko Ono songs to celebrate the 40th anniversary ...
---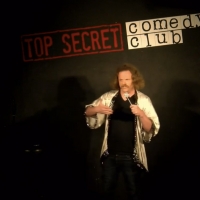 America's Got Talent Roast Comic Launches Special, November 19
November 16, 2020

His "America's Got Talent" judge burns may be horrific, but the heart of AGT's favorite roast comedian Alex Hooper beats pure gold, offering up a unique half-hour comedy special just in time for the h...
---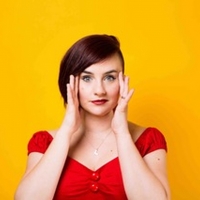 Laura Lexx Announces 2021 Worthing Tour Date
November 16, 2020

It's been a busy lockdown for comedian Laura Lexx who has seen her infamous Jürgen Klopp Twitter thread (5.6 million views, 55K likes and celebrity fans including Gary Lineker, Kathy Burke, Marian Key...
---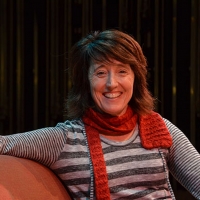 Patricia Cotter Closes CSC's 2020 Women Playwrights Series With I'LL GIVE YOU SOMETHING TO CRY ABOUT
November 13, 2020

Centenary Stage Company's rescheduled 2020 Women Playwrights Series closes on Wednesday, November 18 at 7:30 PM with I'll Give You Something to Cry About by Patricia Cotter.
---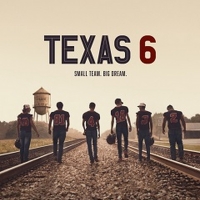 VIDEO: Watch the Trailer for TEXAS 6 on CBS All Access
by Stage Tube - November 11, 2020

The first three episodes will be available Thanksgiving Day, Nov. 26. Following the premiere, new episodes of the eight-episode docuseries will be available on demand weekly on Thursdays beginning Dec...
---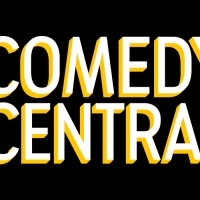 Comedy Central Strikes Triple Deal with Global Superstar Jeff Dunham
November 11, 2020

Comedy Central announced today it has inked a trifecta of new specials from mega-popular performer Jeff Dunham with the first special to debut this month and two specials currently scheduled to be rel...
---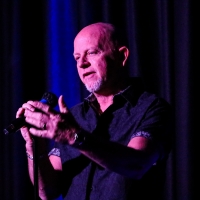 Don Barnhart Brings More Laughter To Las Vegas With Jokesters Comedy Club
November 10, 2020

Beginning November 19th, Jokesters Comedy Club returns to Las Vegas at their new home at Alexis Park All-suite Resort with nightly shows Thursday through Sunday at 9:00pm.
---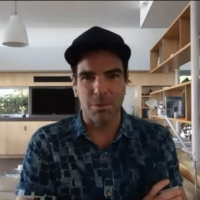 VIDEO: Zachary Quinto Gets a Surprise Message from THE BOYS IN THE BAND Costar Matt Bomer
by Stage Tube - November 10, 2020

Zachary Quinto introduces his dogs, gets a surprise message from a mystery friend and makes some shocking quarantine confessions.
---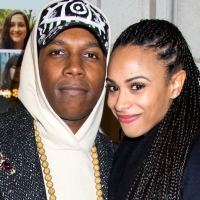 Leslie Odom, Jr. & Nicolette Robinson Announce They Are Expecting Second Child
November 09, 2020

Leslie Odom, Jr. and wife Nicolette Robinson announced today that they will welcome their second Broadway baby in March 2021. The baby boy will be the couple's second child- they welcomed Lucille Ruby...
---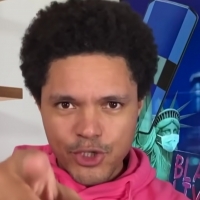 THE DAILY SHOW is Live Tonight at 11 p.m.
November 03, 2020

'The Daily Show with Trevor Noah' is covering election night.
---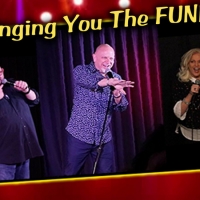 Jokesters Comedy Club Brings Laughter Back to Las Vegas With Live Standup Comedy at Alexis Park
November 03, 2020

Jokesters Comedy Club is proud to announce the return of live, standup comedy at their new home at Alexis Park All-Suite Resort beginning Nov. 19th.
---