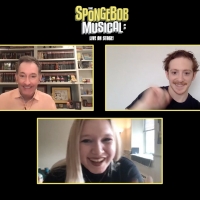 BWW Interview: Ethan Slater & Tom Kenny Chat About THE SPONGEBOB MUSICAL on DVD
by Sarah Jae Leiber - October 21, 2020

'The SpongeBob Musical: Live on Stage!' is coming to DVD on November 3rd!
---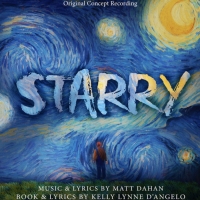 STARRY Original Concept Album to Be Re-Released With New Songs
October 21, 2020

Broadway Records will re-release of the Original Concept Recording of Starry, a new musical by Matt Dahan and Kelly Lynne D'Angelo.
---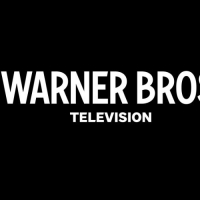 Industry Leader Channing Dungey Named Chairman, Warner Bros. Television Group
October 19, 2020

Highly esteemed TV industry leader Channing Dungey has been named Chairman, Warner Bros. Television Group starting her tenure at the Studio early next year.
---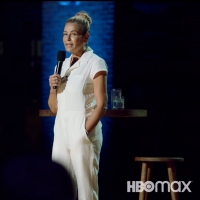 VIDEO: CHELSEA HANDLER: EVOLUTION Premieres Oct. 22 on HBO Max
October 07, 2020

On Thursday, October 22, Chelsea Handler makes her long awaited return to stand-up.
---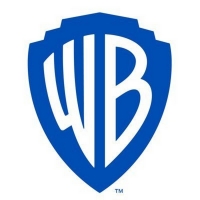 Warner Bros. Animation Announce Preschool Series BATWHEELS
October 07, 2020

Buckle up and put on your capes! Warner Bros. Animation (WBA) is beginning production on 'Batwheels,' a preschool animated action-adventure comedy series starring the most heroic and iconic vehicles f...
---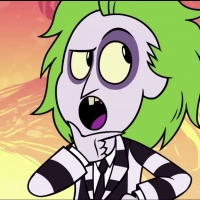 VIDEO: Alex Brightman Plays an Animated BEETLEJUICE On Last Night's TEEN TITANS GO!
October 06, 2020

He's back! Last night on Cartoon's Network's Teen Titans Go!, Alex Brightman returned as Beetlejuice.
---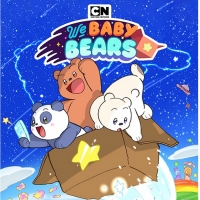 Cartoon Network Greenlights Magical WE BABY BEARS Reimagining
October 06, 2020

Cartoon Network's beloved Baby Bears assemble for their next adventure, We Baby Bears, an original comedy coming spring 2021.
---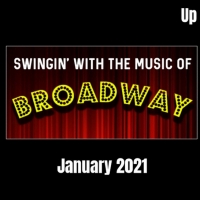 SWINGIN' WITH THE MUSIC Announces 2021 Broadway Album and Swingin' With The Mouse: Volume 2
October 06, 2020

At the conclusion of the project's first "For Your Consideration" GRAMMY livestream, SWINGIN' WITH THE MOUSE creator, Pablo Rossil, announced two upcoming albums to be released in 2021: Swingin' With ...
---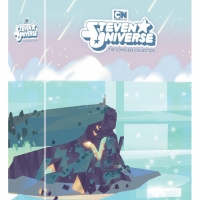 STEVEN UNIVERSE: THE COMPLETE COLLECTION Arrives on DVD Dec. 8
October 02, 2020

Grab your popcorn and get ready to sing your hearts out as Warner Bros. Home Entertainment brings Cartoon Network's award-winning series into your homes with the release of Steven Universe: The Comple...
---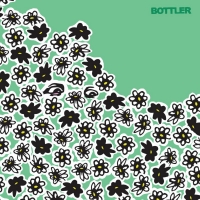 Bottler Share Stunning Animated Sci-Fi Video for New Single 'Changes'
September 30, 2020

Today, Brooklyn-based electronic duo, Bottler, share a stunning, animated Sci-Fi music video along with their newest single, 'Phases.'
---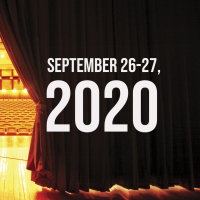 Virtual Theatre This Weekend: September 26-27- with Debbie Allen, Vanessa Williams and More!
September 26, 2020

This weekend (September 26-27) in live streaming: Fame reunites on Stars in the House, Irish Rep presents Belfast Blues, and so much more!
---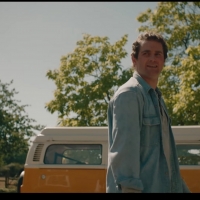 VIDEO: Watch the Trailer for THE MURDERS AT WHITE HOUSE FARM
by Stage Tube - September 18, 2020

An infamous true crime story. Over thirty years ago, three generations of one family were murdered at their isolated farm. Initial evidence pointed the finger at the daughter of the family who had a h...
---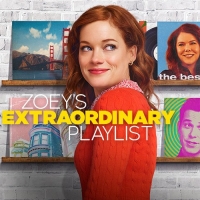 ZOEY'S EXTRAORDINARY PLAYLIST Wins Outstanding Choreography for Scripted Program at Juried Emmy Awards
September 01, 2020

Variety reports that 'Zoey's Extraordinary Playlist' took home the Emmy Award for Outstanding Choreography for a Scripted Program at this year's early juried Emmy Awards.
---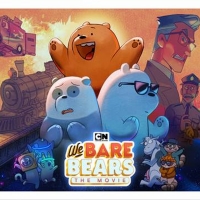 WE BARE BEARS: THE MOVIE To Premiere Across 8 WarnerMedia APAC Channels And Apps
August 24, 2020

Cartoon Network will stage its biggest multi-platform movie premiere ever on September 12, across 8 WarnerMedia channels and apps in Asia Pacific.
---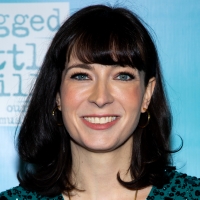 A Diablo Cody POWERPUFF GIRLS Live-Action Series is In The Works
August 24, 2020

Deadline reports that a live-action Powerpuff Girls series is in the works from Greg Berlanti, Heather Reigner, and Academy Award-winning screenwriter Diablo Cody.
---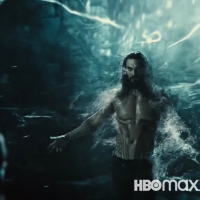 VIDEO: Zack Snyder Releases Tease for the Director's Cut of THE JUSTICE LEAGUE
by Stage Tube - August 24, 2020

Snyder released a tease of his 'Justice League' director's cut at the DC Fandome event.
---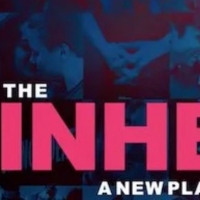 THE INHERITANCE Wins Outstanding Broadway Production at 2020 GLAAD Media Awards
July 30, 2020

Matthew Lopez's The Inheritance has won the Outstanding Broadway Production award at the 31st annual GLAAD Media Awards. GLAAD announced the news via twitter.
---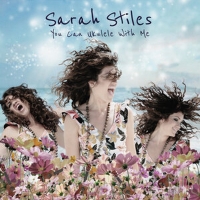 Sarah Stiles to Release Debut EP, YOU CAN UKULELE WITH ME
July 27, 2020

Broadway Records announced today the release of You Can Ukulele With Me, the debut EP from Tony Award-nominee Sarah Stiles.
---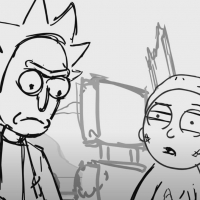 VIDEO: Get a First Look at Season 5 of RICK AND MORTY, as Seen at Virtual Adult Swim Con
by Stage Tube - July 25, 2020

A first look at Season 5 of Rick and Morty was first shown at Virtual Adult Swim Con this week!
---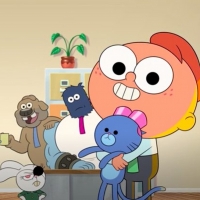 VIDEO: HBO Max Debuts First Trailer for TIG N' SEEK
July 09, 2020

From Myke Chilian and Cartoon Network Studios, Tig n' Seek follows an upbeat and eccentric 8-year-old boy named Tiggy and his cat, Gweeseek.
---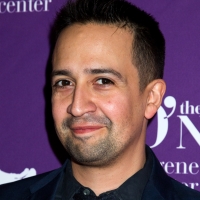 Lin-Manuel Miranda, Andrew Scott, Kimiko Glenn, & More to Take Part in

[email protected]

for HBO, HBO Max and TBS
July 09, 2020

HBO, HBO Max and TBS will bring the very best of fantasy, sci-fi, animation and more to [email protected], San Diego Comic-Con's first fully online virtual event.
---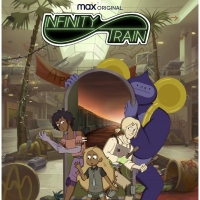 Third Installment of INFINITY TRAIN will Premiere Exclusively on HBO Max
July 06, 2020

Continuing to bolster its substantial animation slate, HBO Max is bringing aboard the third season of Infinity Train with an exclusive premiere on the streaming platform this summer.
---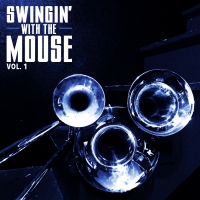 Swingin' With The Mouse Releases Jazz Album With Keith David, Emma Hunton, and More
June 25, 2020

Swingin' With The Music releases its inaugural album, Swingin' With The Mouse, celebrating the music of the Mouse House.
---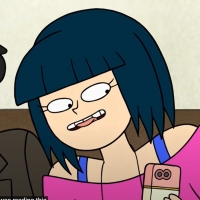 VIDEO: HBO Max Debuts Trailer For CLOSE ENOUGH
June 18, 2020

From JG Quintel, creator of the Emmy Award-winning REGULAR SHOW comes Close Enough, a surreal animated comedy about a married couple, their five-year-old daughter, and their two divorced best friends/...
---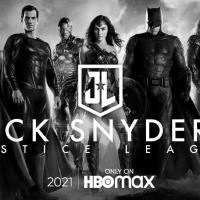 HBO Max Releases First Clip of Zack Snyder's JUSTICE LEAGUE
June 18, 2020

HBO Max has released the first clip of Zack Snyder's Justice League - watch below!
---