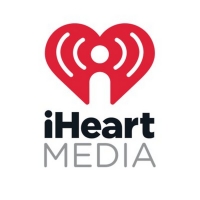 iHeartMedia Announces 2021 Lineup For Its Legendary 'iHeartRadio Music Festival'
by Sarah Jae Leiber - June 16, 2021

This year, the epic two-day lineup for the iHeartRadio Music Festival main stage will feature performances by Billie Eilish, Cheap Trick, Coldplay, Dua Lipa, Florida Georgia Line, Journey, Khalid, Lil...
---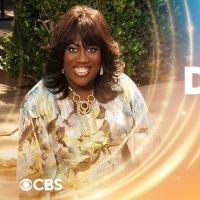 CBS/NATAS Announces Sheryl Underwood Will Host The 48th Daytime Emmy Awards
June 08, 2021

She will host the 48th ANNUAL DAYTIME EMMY® AWARDS from Los Angeles, with featured talent appearing from the Emmy stage, individual show studios and homes, to accept their awards.
---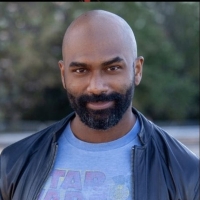 Nik Walker & Donna Lynne Champlin Will Lead Hangar Theatre's SWEENEY TODD
by Nicole Rosky - June 07, 2021

The Hangar Theatre has just announced the stars of its upcoming Sweeney Todd: The Demon Barber of Fleet Street. The production will feature Crazy Ex-Girlfriend star Donna Lynne Champlin as Mrs. Lovett...
---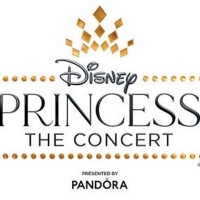 Second DISNEY PRINCESS - THE CONCERT Show added at The Fabulous Fox Theatre
by Chloe Rabinowitz - May 24, 2021

Due to popular demand, a 2:30 p.m. matinee has been added to the Pandora Presents Disney Princess - The Concert engagement at the Fabulous Fox Theatre on Saturday, December 11, 2021. Tickets will go o...
---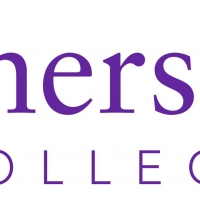 Emerson College Announces 2021 Distinguished Alumni Honorees For Achievements In Communication And The Arts
by Alexa Criscitiello - May 11, 2021

On Saturday, May 8, Emerson College honored alumni with its Distinguished Alumni Award and Young Alumni Achievement Award in a virtual celebration during its first annual Emerson Week, a college-wide,...
---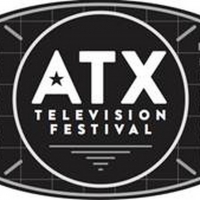 DEGRASSI: THE NEXT GENERATION Reunion Panel Announced for ATX Television Festival
by Sarah Jae Leiber - May 06, 2021

Marking 20 years since the series premiere, the panel will feature creatives and cast from across the show's impressive 14-season run as they revisit iconic storylines and moments from the series, the...
---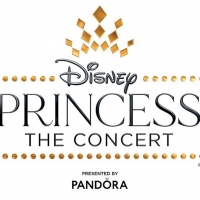 DISNEY PRINCESS - THE CONCERT to be Presented at The Fabulous Fox Theatre
by Chloe Rabinowitz - May 03, 2021

For generations, Disney's Princesses have enchanted us with their courage and kindness. Their music has been the soundtrack to our lives. Now, for the first time in forever, that beloved music will be...
---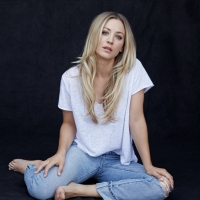 BANFF World Media Festival Announces 'In Conversation With' Channing Dungey, Greg Berlanti, & Kaley Cuoco
by Sarah Jae Leiber - April 06, 2021

Friday, June 18th: A flight attendant wakes up in the wrong hotel, in the wrong bed, with a dead man — and no idea what happened. That's the beginning of the story of The Flight Attendant, the breakou...
---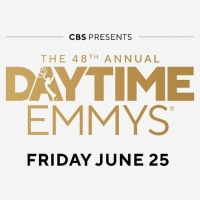 CBS & NATAS Announce Two-Year Deal With THE DAYTIME EMMYS
by Sarah Jae Leiber - April 01, 2021

This is the first time since 2008 that one network will broadcast both the Daytime and Primetime Emmy® awards in the same year. CBS last hosted both specials in 2005.
---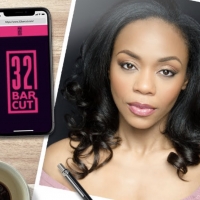 VIDEO: Watch Bravita Threatt Talk Audition Stories & More on the Latest Episode of 32 BAR CUT
by Stage Tube - April 01, 2021

Broadway star and dance captain of Disney's 'The Lion King' on Broadway sits down with Adrienne to chat about her audition experiences, her background in dance and what it's like to be a Broadway danc...
---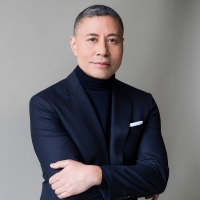 Alfred C. Liggins III And Craig Robinson Appointed To BMI Board Of Directors
by Alexa Criscitiello - March 30, 2021

BMI (Broadcast Music, Inc.) today announced the appointments of Alfred C. Liggins, III, Chief Executive Officer of Urban One, Inc. (formerly known as Radio One) & Chairman and Chief Executive Officer ...
---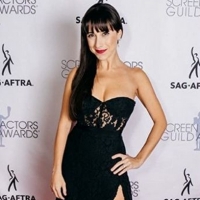 Patrick Oliver Jones, Mariana Cardenas, and Clara Francesca Stop By THE EFF YOUR FEARS PODCAST
by Alexa Criscitiello - March 30, 2021

The latest episode of The Eff Your Fears podcast, hosted by Ashley Monique Menard, features the multi-talented Patrick Oliver Jones (Why I'll Never Make It), sharing her journey from Disney, Vegas, Pr...
---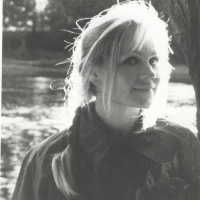 Eva Cassidy's SONGBIRD Celebrates 20th Anniversary of Reaching #1 on UK Charts
by Sarah Jae Leiber - March 25, 2021

Eva's club now celebrates the 20th Anniversary of SONGBIRD reaching the top of the British charts, completing its 133 week UK chart record journey after its initial 1998 release.
---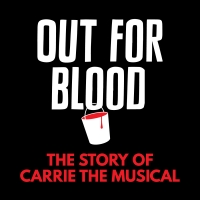 LISTEN: Alice Ripley, Keaton Whittaker, Evelyn Hoskins and More Join OUT FOR BLOOD
by Stephi Wild - March 17, 2021

OUT FOR BLOOD begins to round up its deep dive exploration into the history of Broadway's infamous flop, Carrie the Musical, with an episode featuring three major productions of the show and its TV ad...
---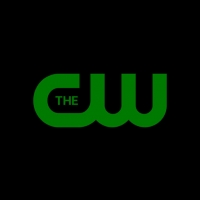 The CW Renews SUPERMAN & LOIS for Season Two
by Sarah Jae Leiber - March 02, 2021

'The phenomenal multiplatform debut of SUPERMAN & LOIS, which delivered for us in a big way on both a linear and streaming basis, is a testament to the creativity, hard work and dedication of the tale...
---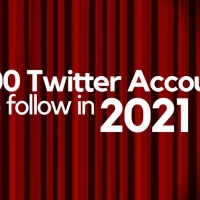 BroadwayWorld's 100 People To Follow on Twitter in 2021
by Taylor Brethauer-Hamling - February 10, 2021

It's time for the 2021 edition of 100 Theatre Twitter Accounts You MUST Follow! We chose accounts we find interesting for a number of reasons - be it news, comedy, backstage info, Twitter-savvy perfor...
---
JOHN BARROWMAN LIVE AT THE ROYAL ALBERT HALL, DIRTY DANCING LIVE IN CONCERT & More Available to Stream in February
by Chloe Rabinowitz - February 05, 2021

Love is in the air this month as BroadwayHD adds a line-up of new show-stopping theater performances, concert films and documentaries. Starting on February 1st, BroadwayHD viewers can stream this deli...
---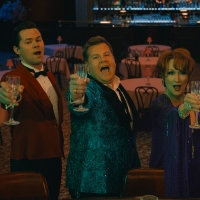 THE PROM, THE BOYS IN THE BAND & More Nominated for GLAAD Media Awards
by Sarah Jae Leiber - January 28, 2021

The 32nd annual GLAAD Award nominations have been released! The nominees include Broadway film adaptations like 'The Prom,' 'The Boys in the Band,' and 'Ma Rainey's Black Bottom.' 
---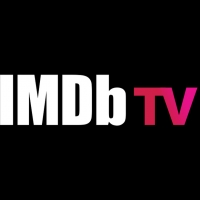 ALMOST PARADISE From Electric Entertainment Available to Stream on IMDb TV
by Sarah Jae Leiber - January 21, 2021

Electric Entertainment, the Los Angeles based production, distribution and post-production company, is proud to announce its hit crime series 'Almost Paradise,' will premiere on IMDb TV, Amazon's free...
---
Virtual Theatre Today: Monday, January 11- with Wayne Brady, Anna Deavere Smith and More!
by Nicole Rosky - January 11, 2021

Today (January 11) in live streaming: Isaac Mizrahi at the Carlyle, Donna McKechnie on Stars in the House, and so much more!
---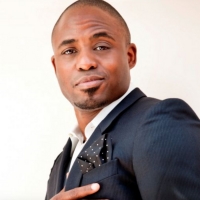 VIDEO: Wayne Brady Visits Backstage LIVE with Richard Ridge- Watch Now!
by Backstage With Richard Ridge - January 10, 2021

Watch as Richard Ridge chats with star of stage and screen Wayne Brady, who will soon join Seth Rudetsky for two very special concerts on Sunday, January 10 (8pm) and Monday, January 11 (3pm).
---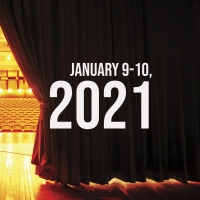 Virtual Theatre This Weekend: January 9-10- with Wayne Brady, Lillias White, and More!
by Nicole Rosky - January 09, 2021

Broadway might be dark, but that doesn't mean that theatre isn't happening everywhere! Below, check out where you can get your daily fix of Broadway this weekend, January 9-10, 2020.
---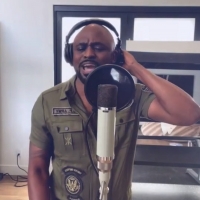 VIDEO: Watch Wayne Brady & Seth Rudetsky On Demand
by Taylor Brethauer-Hamling - January 07, 2021

Wayne Brady is the latest Broadway star to join Seth Rudetsky on The Seth Concert Series!
---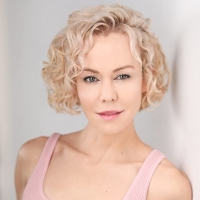 Two-Time LEO Award Nominee Kimberley Shoniker Leads REMIX Reading Directed by Margie Haber
by Chloe Rabinowitz - January 07, 2021

Kimberley Shoniker, a two-time Leo Award nominee in 2020, is slated to lead a virtual reading of REMIX, presented by 29th Street Playwrights Collective NEW WORKS SERIES on Tuesday, January 26 at 7:30p...
---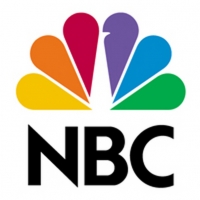 RATINGS: NFL Regular Season Wraps on Top for NBC
by Sarah Jae Leiber - January 04, 2021

NBC (11.668 million viewers, #1; adults 18-49: 3.2, #1) was the network to beat on Sunday with its regular season finale of 'Football Night in America.'
---
Current Shows on CW-NETWORK