| | |
| --- | --- |
| AMERICAN HEROES CHANNEL TV | |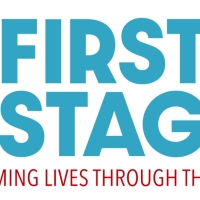 First Stage's AMPLIFY BIPOC Play Series to Begin This Month With Reading Of HIDDEN HEROES
by Chloe Rabinowitz - August 04, 2022

The third season of First Stage's Amplify BIPOC Play Series kicks offs off Saturday, August 13 and Sunday, August 14 with the inspiring play HIDDEN HEROES by playwright Shá Cage and based on the book ...
---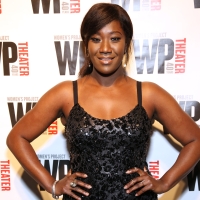 Complete Cast & Creative Announced for World Premiere of GODDESS, Starring Amber Iman & More at Berkeley Rep
by Chloe Rabinowitz - July 21, 2022

Berkeley Repertory Theatre announced the full cast and creative team for the world premiere musical, Goddess. The musical stage production is conceived and directed by Saheem Ali, music and lyrics by ...
---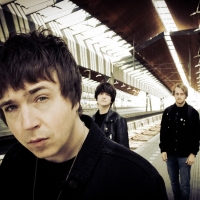 The Luka State Announces Additional US & UK Tour Dates
by Michael Major - July 20, 2022

The Luka State will embark on an intimate UK intimate tour this autumn. 'The More Things Change, The More They Stay The Same' tour will see The Luka State preview next year's release of their eagerly ...
---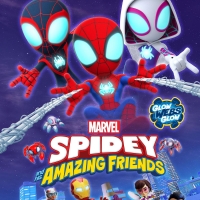 Disney Announces MARVEL'S SPIDEY AND HIS AMAZING FRIENDS Season Two Premiere
by Michael Major - July 15, 2022

An initial batch of episodes will also be rolled out on Disney+ and on-demand platforms this fall. In anticipation of the new season, which features a 'Glow Webs Glow' storyline, a collection of 10 an...
---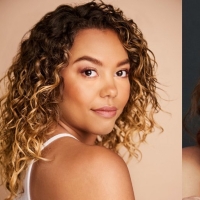 Full Cast, Design and Production Teams Announced for Kyla Stone & Patti Murin Led LEGALLY BLONDE at The Muny
by Chloe Rabinowitz - July 14, 2022

The Muny has announced its full cast, design and production teams for the wildly popular Legally Blonde The Musical, July 25 – 31, 2022.
---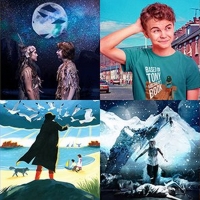 BYMT Announces Summer Season 2022
by Stephi Wild - July 12, 2022

​​​​​​​The UK's leading new musical theatre company for young people 11-21 years old has announced their 2022 season of summer performances filled with brand new musicals, adaptations, some returning ...
---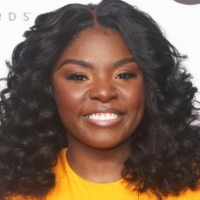 Joaquina Kalukango, MOULIN ROUGE! & More to Perform on Macy's 4th of July Fireworks Special on NBC
by Michael Major - June 28, 2022

Lin-Manuel Miranda, James Monroe Iglehart, and more from the cast of Freestyle Love Supreme will unite for a special performance. Broadway's "Moulin Rouge! The Musical" cast members Jacqueline B. Arno...
---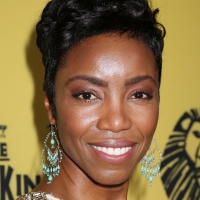 Heather Headley, Chaka Khan & Javier Colon Headline 2022 Boston Pops Fireworks Spectacular
by Chloe Rabinowitz - June 22, 2022

The Boston Pops has announced details for the 2022 Boston Pops Fireworks Spectacular, which returns to the stage of the Hatch Shell at the Charles River Esplanade for the first time since 2019. The pe...
---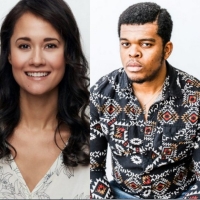 Book Your Virtual Experience With Patti Murin, Fergie L. Philippe, Ali Ewoldt & More on BWW Stage Door
by Team BWW - June 17, 2022

Stage Door is a platform allowing for your favorite performers to offer more virtual services including video shout outs, virtual classes, meet & greets and more! Book your favorite stars, including P...
---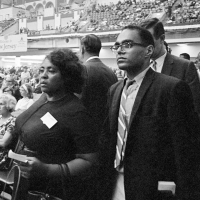 World Channel Celebrates Juneteenth With 19 Films
by Michael Major - June 14, 2022

Selections from its curated playlist by noted filmmakers including Stanley Nelson, Ken Burns, Michèle Stephenson, Joe Brewster, Sam Pollard and Yoruba Richen run all month on a variety of platforms, i...
---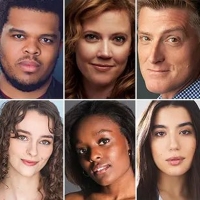 Kyla Stone, Patti Murin, and More Will Lead LEGALLY BLONDE at the Muny
by Stephi Wild - June 09, 2022

The Muny announced today the cast for LEGALLY BLONDE including Kyla Stone, Fergie Phillipe, Patti Murin & more. Meet the cast and find out how to get tickets today!
---
Marvel Shares 'MS. MARVEL Suite' Composed by Laura Karpman
by Michael Major - June 08, 2022

The five-time Emmy winner's scores span the HBO hit series "Lovecraft Country," 2020 Oscar-nominated Walk Run Cha-Cha, the Discovery Channel docuseries "Why We Hate," for which she recently won an Emm...
---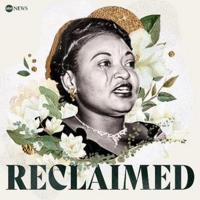 ABC News Announces New Podcast Series Chronicling The Life And Legacy Of Mamie Till-Mobley
by Michael Major - May 31, 2022

ABC News has released the trailer for its new three-part podcast series, "Reclaimed: The Story of Mamie Till-Mobley." Hosted by historian and ABC News contributor Leah Wright-Rigueur, the new series c...
---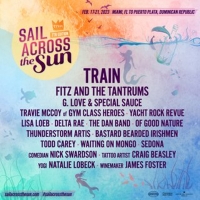 Train, Crush Music & Sixthman Present Sail Across the Sun
by Michael Major - May 23, 2022

SAIL ACROSS THE SUN will feature shows from Train, Fitz and the Tantrums, G. Love & Special Sauce, Travie McCoy of Gym Class Heroes, Lisa Loeb, Delta Rae, The Dan Band, Yacht Rock Revue, Of Good Natur...
---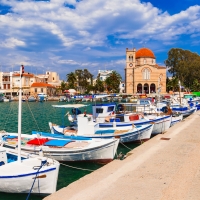 The HISTORY Channel Launches HISTORY Travel Program
by Michael Major - May 12, 2022

With a robust domestic and international slate, HISTORY Travel's first trip kicks off in colorful jazz epicenter New Orleans in November 2022, followed by Pearl Harbor, Hawaii in December.  Additional...
---
Cast Announced for INTERSTATE Presented by East West Players
by Chloe Rabinowitz - May 10, 2022

East West Players has announced casting for the rolling world premiere of INTERSTATE, an Asian-American pop-rock poetry musical that follows Dash, a transgender spoken word performer who becomes inter...
---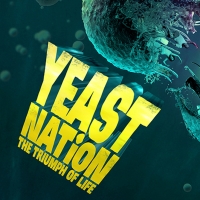 YEAST NATION Comes to Southwark Playhouse This Summer
by Stephi Wild - May 05, 2022

The European premiere of a bio-historical musical comedy from the Tony-award winning writers of Urinetown opens at the Southwark Playhouse this summer. Yeast Nation (The Triumph of Life) was written a...
---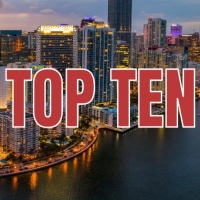 RAGTIME, FREAKY FRIDAY, LEGALLY BLONDE & More Lead Florida's May Theater Top 10
by BWW Staff - May 02, 2022

Florida is never lacking outstanding theatre, whether epic Broadway shows, engrossing dramas or bold fringe offerings. BroadwayWorld is rounding up our top recommended theatre every month.
---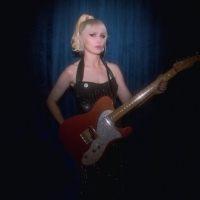 Singer/Songwriter Kate Clover Announces North American Tour and Releases New Single and Music Video
by Marissa Tomeo - April 16, 2022

Today, LA-based rocker Kate Clover shares, 'Daisy Cutter,' the latest track off her forthcoming debut LP, Bleed Your Heart Out (due April 22, 2022 via SongVest Records / SVR). The track is a true roll...
---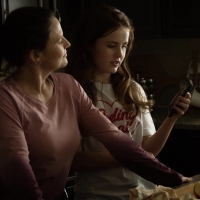 2022 GI Film Festival Announces Film Lineup
by Marissa Tomeo - April 02, 2022

Organizers of the GI Film Festival San Diego are thrilled to announce a diverse film lineup for its annual event happening May 17-21, 2022 at the Museum of Photographic Arts (MOPA) in Balboa Park. The...
---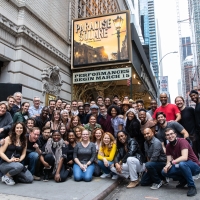 Meet the Cast of PARADISE SQUARE
by Stephi Wild - March 15, 2022

Paradise Square begins previews on Broadway tonight, March 15, 2022, ahead of an opening night on April 3 at the Ethel Barrymore Theatre. Learn more about the cast bringing this musical to life on sta...
---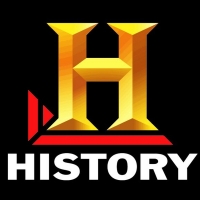 The HISTORY Channel Greenlights HARLEM HELLFIGHTERS Documentary Event
by Michael Major - March 02, 2022

The documentary is executive produced by Robin Roberts. Produced by Rock'n RobinProductions and RadicalMedia, the miniseries will bring the complex and courageous story of the Harlem Hellfighters to l...
---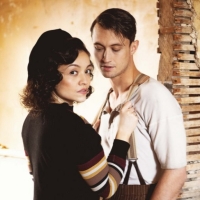 Frances Mayli McCann & Jordan Luke Gage to Lead West End BONNIE AND CLYDE
by Chloe Rabinowitz - February 23, 2022

Bonnie & Clyde will soon raise a little hell in London. Frances Mayli McCann and Jordan Luke Gage will star as the titular Bonnie and Clyde in the West End premiere of the cult-sensation BONNIE AND CL...
---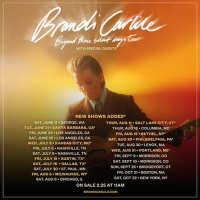 Brandi Carlile Adds New 'Beyond These Silent Days' Tour Dates
by Michael Major - February 17, 2022

Best Selling author Brandi Carlile expands her extensive "Beyond These Silent Days" summer tour. Special guests featured on the tour include Allison Russell, Ani DiFranco, Brittany Howard, Celisse, In...
---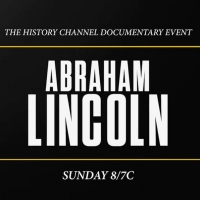 A+E Networks & Ancestry Partner for Mini-Series
by Michael Major - February 16, 2022

Through conversations with descendants and by exploring data on Ancestry, A+E Networks produced the branded mini-series that illuminates perspectives and celebrates African American stories. The Ances...
---
Current Shows on AMERICAN-HEROES-CHANNEL