Scoop: What's Coming Up on Food Network This March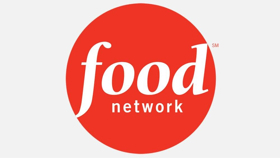 Food Network fires up the competition this March with all-new series, returning favorites and epic grand finales. Valerie Bertinelli brings families and food together for a fiery competition with family pride on the line in the new series Family Food Showdown, premiering Sunday, March 3rd at 8pm. Then, Anne Burrell and Tyler Florence task their recruits with one final challenge to help them determine the best of the worst on the season finale of WORST COOKS IN AMERICA on Sunday, March 3rd at 9pm. Next, elite bakers and longtime rivals Duff Goldman and Buddy Valastro battle in the ultimate baking brawl in new series Buddy Vs. Duff, premiering Sunday, March 10th at 9pm. On Monday, March 11th at 9pm, the season finale of KIDS BAKING CHAMPIONSHIP takes centerstage as a new baker is crowned the champion. As the vibrant colors, fresh fruits and bright flavors of spring make their way to the kitchen, SPRING BAKING CHAMPIONSHIP returns to celebrate the season, with a new batch of bakers ready to be tested in their bid for GLORY beginning Monday, March 18th at 9pm. Also, in primetime, catch premieres of Beat Bobby Flay, Chopped, Diners, Drive-Ins and Dives, Guy's Grocery Games, TRIPLE D NATION and Winner Cake All. In daytime, Molly Yeh returns with a new season of GIRL MEETS FARM on Sunday, March 31st at 11am, and don't miss premiere episodes of Giada Entertains, Guy's Ranch Kitchen, THE KITCHEN and The Pioneer Woman. FoodNetwork.com is sharing recipes and tips to get you ready for St. Patrick's Day and Spring. Join the Food Network conversation on Facebook, Instagram, Twitter and Snapchat Discover.

PRIMETIME PREMIERE EPISODES

Beat Bobby Flay
Premiering Thursday, March 7th at 10pm - "Don't Sour Out"
The Kitchen's Katie Lee and Chopped's Marc Murphy conspire to take down Bobby Flay. They're COUNTING ON native Italian chef Silvia Baldini and California chef Austin Cobb to make their day and beat Bobby.
Premiering Thursday, March 14th at 10pm ­- "Mince Meat"
Tough-guy-with-heart-of-gold Fernando Ruiz battles Mexican-born chef Paco Garcia for a chance at Bobby Flay, with chefs Donatella Arpaia and Scott Conant deciding which of them can make a dish as perfect as Scott's hair.
Premiering Thursday, March 21st at 10pm - "Greeking Out"
The kitchen goes metal when Iron Chef Jose Garces and Worst Cooks in America's Anne Burrell team up to take down their good friend, Bobby Flay. They've handpicked "Tagine Queen" Aneesa Waheed and hard-hitting chef Ryan Lory to deliver the win.
Premiering Thursday, March 28th at 10pm ­- "A Marital Match"
Husband and wife Cody and Sam Carroll of CAJUN ACES compete to prove that love is a kitchen battlefield. It's only fitting that The Kitchen's dynamic duo, Sunny Anderson and Jeff Mauro, officiate the attempt to send Bobby Flay off unhappily ever after.

Online, find out what it takes to Beat Bobby Flay, where Food Network's own chefs reveal the skills and tactics needed to defeat Bobby. You can also check out behind-the-scenes photos and videos, relive highlights, tour the set and much more. Join the conversation with #BeatBobbyFlay.

Buddy vs. Duff - Premiering Sunday, March 10th at 9pm- SERIES PREMIERE!
In an epic competition to end the greatest FEUD in baking history, Buddy Valastro and Duff Goldman go head-to-head in a series of challenges befitting their extraordinary expertise. They start with a bake-off testing their dessert skills of all kinds, and then they head into the cake-off, where the chefs and their assistants try to out-do one another with over-the-top creations. Renowned chefs Sherry Yard and Keegan Gerhard are joined throughout the competition by special guest experts including, Flip or Flop's Christina Anstead, Florian Bellanger, Street Science's Kevin Delaney, Hannah Hart, Waylynn Lucas, Penn & Teller, Gesine Prado, Fast N' Loud's Richard Rawlings, Aarti Sequeira, and many more, to help determine the winner. The pressure is on as the two biggest names in cakes put it all on the line in this ultimate cake-off!
Premiering Sunday, March 10th at 9pm - "The Battle Begins"
Master pastry chefs Buddy Valastro and Duff Goldman go head-to-head for the first time ever in a competition to determine the world's best baker. In the first of six bake-off challenges, Buddy and Duff must make their most beloved family recipes. In the cake-off, the chefs create car-inspired birthday cakes for celebrity gearhead Richard Rawlings. Things heat up quickly as this friendly competition becomes a serious battle of creativity, skill and reputation.
Premiering Sunday, March 17th at 9pm - "Carnival and Bollywood"
Master pastry chefs Buddy Valastro and Duff Goldman face off in a battle of carnival treats, pulling out all the stops to create the ultimate sweets to satisfy a crowd of hungry amusement park patrons. For the cake-off challenge, Buddy and Duff must each create a dazzling, Bollywood-inspired cake for Food Network's Aarti Sequeira. Fine details and over-the-top spectacle clash as the chefs push their talents to new heights in order to win.
Premiering Sunday, March 24th at 9pm - "It's a Dog's Life"
Pastry chefs Buddy Valastro and Duff Goldman put their skills to the test making pies that are delicious and beautiful enough to wow the judges. Buddy pays homage to his Old-World roots, while Duff follows his unique artistic impulses. For the cake-off, they're challenged to provide dog-themed cakes for FLIP OR FLOP host Christina Anstead's dog-pampering party. Dogs, cakes and egos compete for center stage as Buddy and Duff struggle to outdo themselves and each other.
Premiering Sunday, March 31st at 9pm - "Wedding Wars"
The competition grows even more intense as Duff Goldman brings Buddy Valastro into his world of fine dining with a challenge to create elegant plated desserts. Tensions are high as the chefs face unforeseen technical difficulties and the ticking clock. In the cake-off, Buddy, the king of wedding cakes, challenges Duff to create a cake for celebrity event planner Slomique Hawrylo's bridal fitting event. As the chefs balance pleasing their customers and creating inspired works of art, they do whatever it takes to come out on top.

Online, get an insider's look at the show with Buddy and Duff. Plus, watch bonus videos with the judges and guests that will bring you behind the scenes, and follow the action on social media using #BuddyVsDuff.

Chopped
Premiering Tuesday, March 5th at 9pm - "Meat Your Match"
Four female butchers battle it out for a shot at $10,000. In the first round, the competitors must break down a large piece of beef while sizing up a sweet salad in the basket. Fresh chickpeas POSE a time-consuming challenge in the second basket. Then, a third savory round gives the last two women a final chance to show off their butchery skills.
Host: Ted Allen Judges: Alex Guarnaschelli, Marc Murphy, Kari Underly
Premiering Tuesday, March 12th at 9pm - "Gefilte Dish"
The chefs get some surprises in the ingredient baskets, starting with the appetizer round, when they have to make gefilte fish work with something super sweet and something soft and salty. The judges are excited to see a beautiful pork product in the entree basket, but will the chefs treat it right? And a particularly strange collection of ingredients in the dessert basket leaves the remaining two chefs scrambling to solve the final culinary puzzle.
Host: Ted Allen Judges: Scott Conant, Amanda Freitag, Marcus Samuelsson
Premiering Tuesday, March 19th at 9pm - "Pizza Poetry"
When four pizza pros bring their considerable talent and competitive drive to the CHOPPED kitchen, the judges are in for a pizza party to remember. A piece of pork that takes up much of the first basket has the competitors getting their hands dirty from the start. A regional dough and a convenience store staple are part of the pizza puzzle in the entree round. And do the final two pizza pros really have to use olives on their dessert pizzas? You bet they do!
Host: Ted Allen Judges: Alex Guarnaschelli, Chris Santos, Geoffrey Zakarian
Premiering Tuesday, March 26th at 9pm - "Dollar Dishes"
Four chefs set out to make low-cost items taste like a million bucks in three "dollar dish" challenges. Some homegrown greens and a box of frozen finger foods are two of the no-frills finds in the appetizer round. One of the competitors is shocked to find the ingredient that they most fear is in the second basket. Finally, the inexpensive collection of goods in the dessert basket includes a clever hack for what to do with leftover wine.
Host: Ted Allen Judges: Scott Conant, Tiffani Faison, Alex Guarnaschelli

Online, get to know the competitors, browse photos of the action, and watch video highlights. Tell us your ideas for cooking with the mystery basket ingredients using #Chopped.

Diners, Drive-Ins and Dives & Triple D Nation
Premiering Friday, March 1st 9pm - "Eating Up New Orleans"
Guy Fieri's taking a tasty tour of New Orleans, Louisiana. He rolls into a legit butcher shop with a funky take on the Big Easy's comfort food flavors, checks out a seafood spot getting uber-creative with their dishes, and digs into a real deal po' boy joint saucing up their oysters and putting out potato salad with a crunchy twist.
Premiering Friday, March 8th at 9pm - "'Southern to South American"
This trip, Guy Fieri digs into Southern comfort food and South American specialties. In Atlanta, a real-deal soul food spot dishing out collard green lasagna and a twist on fried chicken. In Austin, a food truck putting out Brazilian flavors that has some A-list fans. And in Richland, Washington, a joint going big with their legit barbecue.
Premiering Friday, March 15th at 9pm -"Triple D Nation: Where's the Beef?"
It's all about the beef on this trip as Guy Fieri pops into a classic diner in Marietta, Georgia, for a taste of what's topping the charts these days. Next, it's on to San Antonio where a carwash-laundromat-kitchen combo is crankin' out killer burgers. And in Scottsdale, Arizona, there's a joint pullin' all their ingredients from their own backyard and giving new meaning to the phrase, "farm to table."
Premiering Friday, March 22nd at 9pm - "Triple D Nation: A Taste of Italy"
Guy Fieri hits up his favorite Italian joints from over the years. In Scottsdale, Arizona, a real-deal Italian grocer cranks out scratch-made staples like gnocchi and prosciutto that bring a tear to Guy's eye. And a San Antonio pizzeria serves authentic Neapolitan pie -- and they have the papers to prove it. Plus--BONUS! Guy pops into a by-the-slice stand in Austin, Texas, that the Nation has never seen before.
Premiering Friday, March 29th at 9pm- "Mega Meat and Sweet Treats"
Guy Fieri dives into mega meat and a little bit of sweet. In Atlanta, a Korean-taqueria mashing up unique flavors in their chicken tacos and bulgogi fries. Then in Austin, a pizza joint putting out killer pastrami and outrageous scratch-made caramel rolls. And in Richland, Washington, a funky spot serves serious strombolis and an apple-dough dessert.

Online, go behind-the-scenes with Guy, check out full recipes and scan the best DINERS, DRIVE-INS AND DIVES across the country. Hop along for THE RIDE on Twitter with #DDD.

Family Food Showdown- Premiering Sunday, March 3rd at 8pm- SERIES PREMIERE!
Families that cook together stay together, and those that do it well have the chance to win $10,000 on new Food Network series Family Food Showdown. Valerie Bertinelli hosts as families face off in this fast-paced, action-packed culinary competition. In each episode, two families are pitted against each other in three rounds of challenges designed to test their cooking skills, recipes and family dynamics. The teams must blow away a rotating panel of culinary experts including Kardea Brown, Clinton Kelly, Antonia Lofaso, Daphne Oz, Jamika Pessoa, Christian Petroni, Courtney Rada, Molly Yeh and more, to keep their family pride and take home the grand prize!

Online, go behind the scenes of the competition with insider photos and top video moments and join the conversation anytime by using #FamilyFoodShowdown. Get to know the families before every episode on Food Network's app as they take on a series of digital-only challenges, and can catch Valerie and the judges play a series of Beat the Heat games on Food Network's Instagram Stories.

Guy's Grocery Games
Premiering Wednesday, March 6th at 9pm - "All Budget Wheel Games"
Before each game, Guy Fieri spins a budget wheel that determines how much the chefs get when purchasing groceries for a specific dish. Then he spins a second wheel that further restricts their options, from a crazy ingredient they must use to a color of food they must feature or the number of store aisles they can shop. The chef who best stretches their money and culinary skills gets to shop Flavortown for up to $20,000.
Host: Guy Fieri Judges: Traci Des Jardins, Troy Johnson, Carl Ruiz
Premiering Wednesday, March 13th at 9pm - "Five-Dollar Dishes"
How much does a prize-winning dish cost? Guy Fieri is challenging the chefs to make full-blown meals for four on only $5 a plate! He puts them through their paces as they make breakfast, lunch and dinner, with all roads leading to the cash register and a few curve balls thrown in along the way. The budgeteer who beats some of Guy's toughest games yet gets a shot at up to $20,000.
Host: Guy Fieri Judges: Simon Majumdar, Aaron May, Aarti Sequeira
Premiering Wednesday, March 20th at 9pm - "Wild and Crazy Budget Games"
Things get wild in Flavortown when Guy Fieri challenges four talented chefs with budget games that might be too crazy for their own good. The chefs pick a card to determine how much they can spend when shopping for their comfort food dishes, and speed is a factor as they make spicy noodle bowls. Then Guy gives the chefs a choice of proteins for their steakhouse dinners, but each protein comes with a budget for the rest of the ingredients. The last chef standing gets to go on a shopping spree worth up to $20,000.
Host: Guy Fieri Judges: Crista Luedtke, Simon Majumdar, Justin Warner
Premiering Wednesday, March 27th at 9pm - "Five-Dollar Price Check"
Guy Fieri invites four talented chefs to Flavortown and tells them they can only shop for ingredients under $5! Guy reveals an additional challenge in each round, and it's a GGG budget battle like never before. One budget-savvy chef will overcome Guy's games to earn a shopping spree worth up to $20,000.
Host: Guy Fieri Judges: Robert Irvine, Antonia Lofaso, Christian Petroni

Online, learn more about the judges, see photo highlights and test your knowledge of Flavortown Market. Fans can share which games are their favorite using #GroceryGames.

Kids Baking Championship

Premiering Monday, March 4th at 9pm - "Puzzle Me This"
It's always a puzzle to determine which three bakers will make it to the finale, and this season, Valerie Bertinelli and Duff Goldman are MAKING IT a sugar cookie puzzle. The four remaining young bakers must make sugar cookie puzzles in assigned flavors like raspberry, butterscotch, spice or lemon to earn a spot in the top three!

Premiering Monday, March 11th at 9pm - "Desserts Doing Good" - SEASON FINALE!
Valerie Bertinelli and Duff Goldman are hosting the ultimate bake sale for the finale. They challenge the remaining three young bakers to create cakes using bake sale items like toffee, rice cereal treats or chocolate-covered pretzels, but the cakes also have to illustrate a common bake sale theme like Drama Club, Dance Club or Chess Club. Only one baker will win $25,000, a spot in Food Network magazine and the title of Kids Baking Champion.

Online, go behind the scenes with judges Duff and Valerie and learn more about the talented kids competing for $25,000. Plus, browse photo galleries and watch videos inspired by the show. Join the conversation on social media using #KidsBakingChampionship.

Spring Baking Championship - Premieres Monday, March 18th at 9pm- SEASON PREMIERE!
Vibrant colors, fresh fruits and bright flavors are on display as 10 of the best bakers in the country compete for the title of Spring Baking Champion and the $25,000 prize. Beloved judges Nancy Fuller, Duff Goldman and Lorraine Pascale keep the critiques and the fun flowing as the competitors show off their skills with an inspiring array of springtime treats.
Premiering Monday, March 18th at 9pm- "Spring Has Sprung"
Ten bakers celebrate spring by combining all things cute and delicious in their spring animal-themed doughnuts for the first challenge. In the main heat, the competitors get in touch with their inner artists as they create watercolor cakes featuring iconic spring fruits and vegetables.
Premiering Monday, March 25th at 9pm- "Spring at the County Fair"
Spring is a time for fun at the fair, so the nine bakers are tasked with creating blue ribbon-worthy rhubarb pies with decorative crusts. The competition gets wild and wacky in the main heat when the competitors have to make larger-than-life versions of favorite fairground treats.

Online, check out even more beautiful BAKED bites, tips and videos, as well as meet the contestants, check out competition highlights, and see behind-the-scenes photos. Viewers can stay connected between episodes and find edible works of art on Food Network's social platforms using #SpringBakingChampionship.

Winner Cake All
Premiering Monday, March 4th at 10pm - "A Very Hungry Cake"
Giada De Laurentiis challenges the bakers to make their best animal cake decorations for the first round. One team's party is over, and the remaining three meet their client. The Eric Carle Museum wants a cake for their kick-off celebration of the 50th anniversary of the publication of The Very Hungry Caterpillar. It isn't child's play as the baking teams make cakes that pay homage to one of the best-known children's books. One team wins $10,000 and gets their cake featured at the celebration.
Premiering Monday, March 11th at 10pm - "Baby Cakes"
Gender reveal parties are a hot trend, so Giada De Laurentiis tasks the cake-making teams with creating gender reveal cake decorations, complete with a secret reveal. One team is eliminated, and the remaining three meet their special clients. Anjuli and Kenneth are expecting their first child and need a cake for their baby shower bash, but they want the cake to match the glamorous rooftop setting of their shower. Even trickier, the bakers have to make their cake taste like a cocktail! The winning team takes home $10,000 and gets their cake served at the special event.
Premiering Monday, March 18th at 10pm - "Welcome Home, Soldier"
Giada De Laurentiis challenges four of the best baking teams to create a cake decoration that honors members of the armed services coming home. After this round, one team departs, and the remaining three meet their special client. Mariana's husband, Dustin, is returning home from overseas, so she and her father-in-law are throwing a big bash to celebrate. They task the bakers with making a cake inspired by Dustin's childhood memories that he wants to pass down to his newborn son -- who he hasn't met yet! The winning t
eam wins $10,000 and the honor of serving their cake at a celebration fit for a hero.
Premiering Monday, March 25 th at 10pm- "A Candy-Coated Wedding" - SEASON FINALE!
Giada De Laurentiis welcomes four teams of cake-makers and challenges them to make an over-the-top, candy-themed cake decoration. One team is sent home, and the remaining three meet their VIP clients, the founders of gourmet candy company Sugarfina. Rosie O'Neill and Josh Resnick are getting married, and they want a cake that embodies the look and feel of their sophisticated candy company. With impressive feats of design and engineering, the teams wow their clients, but only one can win $10,000 and the honor of presenting their cake on the couple's big day.

Online, get exclusive behind-the-scenes photos and insider videos with Giada and the celebrity clients. On Food Network's Instagram, Giada and the judges will be challenged to a series of "Beat the Heat" games. Find out who can crack the most eggs in 30 seconds and who can stack and frost a cake the fastest! Join in on the conversation using #WinnerCakeAll.

Worst Cooks in America

Premiering Sunday, March 3rd at 9pm - "The Day We've Been Waiting For" - SEASON FINALE!
The final two recruits begin with one last Skill Drill before Anne Burrell and Tyler Florence give them the opportunity to pick any dish they'd like to learn in a private lesson. The recruits then learn a three-course, restaurant-quality meal before the Main Dish Challenge where all their newly learned culinary skills are put to the test. Judges Debi Mazar, Michael Psilakis and Jessica Tom take the recruits' dishes into a blind taste test to determine who will win the $25,000 grand prize.

Online, uncover the very best of the worst on Food Network's social platforms. Catch up with the newest batch of recruits, go behind the scenes of the competition, and learn kitchen tips and tricks from the mentors! Tell us your thoughts on all THE KITCHEN disasters by joining the conversation with #WorstCooks.

DAYTIME PREMIERE EPISODES

Giada Entertains
Premiering Sunday, March 3rd at 11:30am - "Giada's Dinner Party"
Giada De Laurentiis knows there are few things more special than being invited over to someone's home for a dinner party. She's hosting an intimate formal dinner with a multi-course meal that includes Whole Roasted Beef Tenderloin with Peperonata, Ricotta Bruschetta with Sweet and Spicy Tomatoes, Kale and Chickpea Salad and BAKED Gnocchi with Gorgonzola Cream.
Premiering Sunday, March 10th at 11:30am - "Giada's Thank-You Lunch"
Giada De Laurentiis hosts an elegant outdoor lunch made with fresh garden ingredients to thank some of her friends and family for the special things they've done for her. The menu includes Crispy Goat Cheese Salad, Moroccan Lemon Chicken, Sungold Tomato Campanelle and a Chocolate and Fig Tart.
Premiering Sunday, March 17th at 11:30am - "Big Hair Rocker Party"
There's nothing Giada De Laurentiis loves more than an over-the-top costume party and this time she's going all out with a Big Hair Rocker Party! Her friends are coming over dressed as their favorite big hair rock-n-rollers from the 1980s while she serves a menu that matches the decade. The tasty treats include Tricolore Pasta Salad, Cali-talian Seven-Layer Dip, Raffy's Chicken and Rice and Tiramisu Cupcakes.
Premiering Sunday, March 24th at 11:30am- "Dog Park Picnic"
Giada De Laurentiis organizes a dog park picnic inspired by her dog Bruno for her friends with furry pals. The portable picnic menu features Chocolate Peanut Butter Blondies, Farro Salad with Mushrooms and Gorgonzola, Mortadella and Mozzarella Baguette and Calabrian Chili Popcorn.
Premiering Sunday, March 31st at 11:30am- "Little Italy Party"
With a cuisine that's as varied as its dramatic landscape, the island of Sicily has become very popular for its wide range of interesting foods. Giada De Laurentiis transports her guests to the exotic island with a Sicilian menu that features Bucatini a la Clams Casino, Cannoli Panna Cotta, Simple Eggplant Parm and Nonna Pizza.

Online, Giada shares tips and recipes for planning the perfect party for family and friends anytime of the year. Swap ideas on social using #GiadaEntertains.

Girl Meets Farm -Premiering Sunday, March 31st at 11am - NEW SEASON!
Cookbook author, food blogger and Midwest transplant Molly Yeh is embracing her country life on the border of Minnesota and North Dakota. In her cozy farmhouse kitchen, Molly makes dishes inspired by her Jewish and Chinese heritage that are not only delicious but also beautiful to look at. With her fresh and tasty ideas, Molly brings multicultural Midwestern inspiration and fun to kitchens across America.

Online, try all of Molly's recipes and watch video exclusives from her kitchen. Over on Food Network's Facebook and Instagram pages, hear from Molly and get an insider's look behind the scenes. Weigh in on your favorite dishes using #GirlMeetsFarm!

Guy's Ranch Kitchen
Premiering Saturday, March 16th at 12:30pm - "Diner Classics"
Guy Fieri knows diners, so when his chef friends come to the ranch with their version of diner classics, they bring their A-game! Rocco DiSpirito makes a quick Turkey Dinner with All the Trimmings and a healthy version of the classic 10-Layer Chocolate Cake. Antonia Lofaso starts with homemade Fresh Ricotta Cream on Charred Ciabatta with Chili Parsley and then serves her main dish of cheesy Rice Balls Stuffed with Bolognese Sauce, Peas and Mozzarella. Finally, Carl Ruiz whips up a boozy Honey Bourbon Vanilla Caramel Milkshake and stick-to-your-bones Matzoh Ball Soup and Disco Fries.
Premiering Saturday, March 23rd at 12:30pm - "Meze Fete"
Guy Fieri invites some of his favorite chefs to the ranch to celebrate the exotic flavors and spices of the Middle East with small plates called mezes. Alex Guarnaschelli makes a delicious mix of savory and sweet with her Spicy Pork Burger with Black Beans and Chutney, a 15-Minute White Sangria and Green Grape Gazpacho. Michael Voltaggio serves up a simple but tasty CUCUMBER Salad with Sheep Milk Feta and Lemon Oil, and he uses versatile cauliflower three ways for Cauliflower Hummus, Flatbread and Pickles. Then, international restaurateur Michael Mina makes Moroccan-style Roasted Salmon with Cucumbers, Labneh and Chermoula, and he caps off the meal with a mouthwatering panna cotta dessert, Marinated Melons with Rosewater Cream and Pistachio Streusel.
Premiering Saturday, March 30th at 12:30pm - "Mediterranean Mashup"
The people of the Mediterranean live long and happy lives thanks to their healthy diet and sharing meals with people they love, so Guy Fieri has invited some of his favorite chef friends to the ranch for their take on Mediterranean cooking. Alex Guarnaschelli merges the flavors of the Far East and the Middle East with Braised Lamb Shanks with Carrot, Black Pepper and Miso alongside a Roasted Eggplant Salad with Soy, Sesame and Charred Peppers. Michael Mina makes a classic Brick-Pressed Chicken with Chickpea Conserva and Lemon Gremolata, and he spices things up with 'nduja, a spreadable pork salumi from Italy, in his 'Nduja-Stuffed Squid with Oranges and Toasted Hazelnuts. Michael Voltaggio prepares a light Summer SQUASH Caponata with Fried Pine Nuts, Black Olive Tapenade and Basil, and he wraps up the meal with a Watermelon Rebujito cocktail and a moist and delicious Olive Oil Strawberry Shortcake.

Online, browse behind-the-scenes photos of your favorite chefs, watch video extras and get the recipes. Use #GuysRanchKitchen to tell us which dishes are your favorite.

The Kitchen - Saturdays at 11am
Premiering Saturday, March 2nd at 11am - "Favorites" - SPECIAL 2 HOUR EPISODE
The Kitchen is celebrating favorite flavors and recipes with help from viewers, starting with Jeff Mauro's Viewers' Choice Chili and Sunny Anderson's Easy BAKED and Loaded Pancake with Lemon Maple Glaze. Comedian Michelle Collins learns how to make traditional Hungarian-Style Stuffed Cabbagefrom Geoffrey Zakarian, and Katie Lee makes a crew favorite, Thanksgiving Pot Pie. The hosts answer Helpline questions about chicken, and Jeff shares his favorite flavor bombs to elevate every sandwich. Next, viewers' favorite flavors and recipes, like Geoffrey Zakarian's Branzino with Polenta, Wild Mushroom and Watercress and Sunny Anderson's Easy Smothered French Onion Chicken Thighs. The hosts will also face off in a round of Tool Takedown, and Katie Lee creates a new pizza crust using chickpeas. Food blogger Kim Lange joins the gang to make her viral recipe for Apple Fritter Bread, and finally, the hosts share four ways to make a trending dessert, Hot Chocolate Floats.
Premiering Saturday, March 9th at 11am - "Sharing Our Secrets" - SPECIAL 2 HOUR EPISODE
The Kitchen shines a spotlight on amazing secret ingredients, starting with the secret to Katie Lee's golden and juicy Roast Chicken. The hosts open THE KITCHEN Helpline and share tips for perfect rice and flavor-packed roasted vegetables. Nutritionist Joy Bauer stops by to share her sweet SECRETS for healthy desserts, and Geoffrey Zakarian reveals the key to perfect, juicy Meatloaf. The hosts finish up with a shocking and savory mix-in for flavor-packed Bloody Marys and Hummus. The hostsspill SECRETS with great recipes and must-have ingredients, starting with Jeff Mauro's Magic No-Bread Meatballs and Geoffrey Zakarian's Easy Oven-Roasted Tomato Sauce. Katie Lee cracks the code to making the crispiest BAKED Chicken Wings, and Sunny Anderson shares a shocking ingredient for the best BANANA Bread. Finally, a super special guest surprises the hosts, and friends of THE KITCHEN reveal their best-kept cooking secrets.

Online, access all the co-hosts' cooking short-cuts, recipes and tips. Whether you need menu inspiration for an upcoming party or want to remake the ingredients already stowed in your pantry, FoodNetwork.com has you covered. Also, bookmark new recipes and advice, browse behind-the-scenes photos, take audience polls and much more. Join the conversation in #TheKitchen.

The Pioneer Woman
Premiering Saturday, March 2nd at 10am - "16-Minute Chicken"
It's all about chicken as Ree Drummond whips up four speedy 16-minute meals. First, her Buffalo Chicken Burgers are perfect when time is short and hungry teenagers are waiting. She breaks the 16-minute dinner barrier with Tex-Mex Pulled Chicken that's unbeatable when you need to feed THE FAMILY fast. A snappy soup, 16 Min-estrone, makes a quick lunch for Ree's niece, Halle, and Ree's final whirlwind meal is Balsamic Chicken for a great solo supper.
Premiering Saturday, March 9th 10am - "Double Dinners"
Ree Drummond has a half-empty nest while her daughters are off at college, but she still needs good, hearty food at her fingertips for her hungry teenage sons. So she's cooking up dishes that she can serve half now and freeze the rest for another time. She starts with Shrimp Scampi Stuffed Shells and a Nacho Cheese Casserole. Then she assembles a Ranch Pizza Pie and goes low and slow with her Slow Cooker Drip Beef Sandwiches.
Premiering Saturday, March 16th at 10am - "The New Frontier"
Ree Drummond updates the classics as she makes frontier food with a twist. She uses a multicooker to turn seriously delicious Short Ribs with Collards into fast food, and she punches up the flavor in her Spicy Brussels Caesar Salad. Then there's Zucchini Carbonara, with the vegetable stepping in for traditional pasta noodles, and finally, Ree sneaks beets into Hidden Secret Brownies that are chocolaty and out of this world.
Premiering Saturday, March 23rd at 10am - "Tuesday Night Lights"
Ree Drummond is making a family dinner with her son Todd's favorite foods to celebrate his football team taking on their rivals. As she prepares Cheesesteak Paninis and Homemade Cheese Sauce, she flashes back to the highlights of game day, from morning practice to the junior high clash itself. Ree also makes Carrot Fries and Ketchupy Ranch, with Peanut Butter Chocolate Chunk Cookies for dessert.
Premiering Sunday, March 31st at 10:30am - Best of Ranch-Style Italian"
Ree Drummond is shaking up Italian classics and sharing a taste of the dolce vita, frontier-style, with favorites from the past. Proving a mashup of two great dishes is better than one, she makes a meal kit for Herbed Chicken Caesar Salad Pizza to keep on standby in the fridge. Her Roasted Vegetable Panzanella is a new take on traditional panzanella salad with roasted vegetables, mozzarella and Italian cornbread croutons. Ree also shares quick tricks in her all-in-one Italian Chicken Sheet Pan Supper, and she stocks the freezer with layered Loaf Pan Lasagnas perfectly portioned for two.

Online, find all Ree's recipes, watch exclusive video tours of the Drummond ranch and town, peek inside her kitchen and watch full episodes. Join the conversation with #PioneerWoman.

DIGITAL CONTENT

St Patrick's Day
St. Patrick's Day Recipes - Celebrate St. Patrick's Day with Irish-inspired foods like corned beef and cabbage, shepherd's pie and Irish soda bread.
St. Patrick's Day Desserts - Get lucky on St. Patrick's Day with any one of these classically Irish or green-as-can-be desserts.
Looking for a pot of gold? Create your own luck with our Rainbow Cake with Gold Ombre Layers or Pot of Gold Cake.

Everything Spring
Spring Weeknight Dinners: Find our best recipes for quick and easy weeknight meals, made with favorite spring ingredients like asparagus, artichokes and carrots, paired with mealtime staples like chicken, shrimp, salmon and pasta.
Spring Entertaining Guide: In-season entertaining is easy with these company-worthy spring recipes. Serve easy spring pasta dishes (like pasta primavera), simple side dishes (like roasted asparagus) and bright spring desserts (like rhubarb crisp).
Spring Produce Guide: Spring vegetables are finally in season! Cook with peas, asparagus, spring onions, strawberries, rhubarb, broccoli and carrots with fresh-produce focused recipes from Food Network chefs.

Related Articles View More TV

Stories
From This Author TV Scoop