Scoop: Coming Up on a New Episode of THE WONDER YEARS on ABC - Wednesday, October 27, 2021
See what's coming up on a new episode!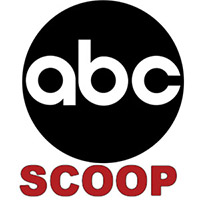 When Coach Long and Bill take the boys on a
CAMPING
trip as part of their newly formed scout troop, their starkly different approaches to the outdoors show Dean that his father isn't good at everything. As a thunderstorm threatens an eerie quest through the woods, Bill leans into his expertise to save the day. Inspired by the beloved award-winning series of the same name, "The Wonder Years" is a new original coming-of-age comedy that tells the story of the Williams family during the late 1960s, all through the point of view of imaginative 12-year-old Dean. With the wisdom of his adult years, Dean's hopeful and humorous recollections of his past spotlight the ups and downs of growing up in a Black middle-class family in Montgomery, Alabama, and the friendship, laughter and lessons along the way.
Watch a clip of Saigon Sengbloh discuss the series here: