BIO:

Walk the Moon is an indie rock band based in Cincinnati, Ohio. Lead singer and Missouri native Nicholas Petricca started the band in 2008 and went through several member changes before finally coming
Latest Tweets
| | |
| --- | --- |
| 6/30 @ 9:08 AM | WALKTHEMOONband - our new version of DIFFERENT COLORS 🌈🌈🌈🎶 featuring @jakewrogers is out now everywhere. Listen here:… https://t.co/ki0BYgMM73 |
| | |
| --- | --- |
| 6/29 @ 3:11 PM | WALKTHEMOONband - tomorrow may be the last day of Pride Month, but in no way is it the end of Pride. at midnight tonight, we will r… https://t.co/w8JZQWrZPb |
| | |
| --- | --- |
| 6/22 @ 1:21 PM | WALKTHEMOONband - throwback to the last time we played at Fingerprints Music for our HEIGHTS vinyl release. we're so excited to com… https://t.co/kUeaIBqhdj |
MORE TWEETS
Latest Articles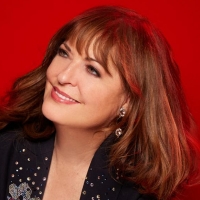 Ann Hampton Callaway to Release Peggy Lee Celebration Album Tomorrow
by Michael Major - February 09, 2023
With her artist legacy series, pop/jazz vocalist and songwriter Ann Hampton Callaway paid homage to Ella Fitzgerald and Sarah Vaughan on two critically-acclaimed CDs while staying true to her artistic aesthetic. Callaway continues that series with Fever: A Peggy Lee Celebration!, which highlights th...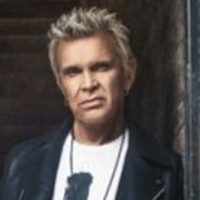 Billy Idol Embarks on North American Headline Tour
by Michael Major - January 23, 2023
Rock legend Billy Idol will take his lauded live show back on the road this spring with a run of headline tour dates. Kicking off on March 30 in Scottsdale, the run features performances at various theatres, amphitheaters and festivals, including an appearance at Pasadena's Cruel World Festival on M...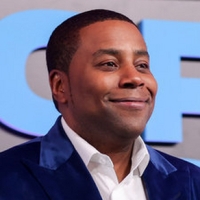 Taylor Swift, Beyonce & More Nominated For 2022 People's Choice Awards - Full List of Nominations
by Michael Major - October 26, 2022
Actor and comedian Kenan Thompson will return to host the ceremony for the second consecutive year. Additionally, nominations for the 2022 PCAs were unveiled recognizing the biggest stars across all forms of entertainment, including Bad Bunny, Harry Styles, Taylor Swift, Beyonce, Zendaya, Selena Gom...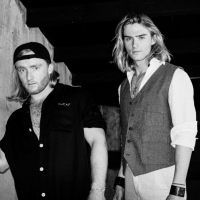 LA-Based Duo (Luke Eisner, Gus Ross) Voíla Releases Debut Album
by Michael Major - October 10, 2022
Featuring the fan favorite 'Drop Dead Gorgeous,' and the band's current single 'Cursive' featuring Sleeping With Sirens' Kellin Quinn, the album is the product of producer and multi instrumentalist Gus Ross and actor/musician/model Luke Eisner's creative outlet of writing / recording and releasing s...
Vocalist Kate Baker Unveils Duo Album RETURN TO SHORE With Late Husband And Guitarist Vic Juris
by Chloe Rabinowitz - October 07, 2022
Celebrated vocalist Kate Baker and her late husband, guitar giant and influential educator Vic Juris, chronicle a moving love story on Return to Shore, their evocative new album out now....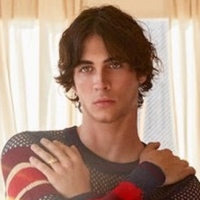 Aidan Bissett Drops Debut EP 'I'm Alright if You're Ok'
by Michael Major - October 07, 2022
Capitol Records released Aidan Bissett's debut EP, I'm Alright If You're OK. The five-track project documents the stages of a troubled relationship with raw immediacy and illuminating perspective, demonstrating his knack for twisting heartbreak into exhilarating songs. Listen to the new EP now!...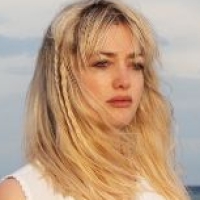 Alison Sudol ('Fantastic Beasts') Releases New Album 'Still Come The Night'
by Michael Major - September 30, 2022
Written and co-produced by Alison with London-based multi-instrumentalist, producer and composer Chris Hyson - half of adventurous collective Snowpoet - Still Come The Night owns its intimate sound to the backdrop at Giant Wafer studios, situated in an area of outstanding natural beauty, nestled bet...
Aidan Bissett Shares New Single 'Tripping Over Air'
by Michael Major - September 09, 2022
As the EP pre-order launches, he shared the new single "Tripping Over Air," which he wrote with Captain Cuts (Walk The Moon, Lennon Stella), who produced, and David Charles Fisher. Fans who pre-order the digital EP will instantly receive "Tripping Over Air" plus the track "Twenty Something," which w...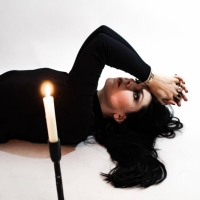 A.A. Williams Shares New Track 'Golden' From New Album 'As The Moon Rests'
by Michael Major - August 16, 2022
With her new album As The Moon Rests coming out soon via Bella Union, and having previously shared a video for lead track 'Evaporate', A.A. Williams has unveiled her new single "Golden". Plus, check out upcoming tour dates!...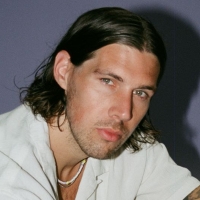 Jake Scott Announces Fall U.S. Headline Tour
by Michael Major - July 25, 2022
Pop singer-songwriter, producer, and multi-instrumentalist Jake Scott has announced his massive fall headline tour across the U.S. Dubbed The Lavender Tour, the 21-date trek kicks off on Saturday, October 15 in San Diego and hits major cities including Nashville, Philadelphia, Boston, Chicago, New Y...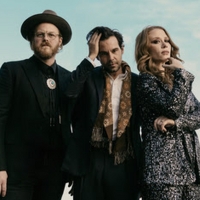 The Lone Bellow Return With New Single 'Gold'
by Michael Major - July 21, 2022
Nashville-based trio The Lone Bellow released their new single titled "Gold." The first new release since their triumphant 2020 album Half Moon Light, "Gold" embodies an unvarnished intensity with a galvanizing look at the real-life impact of the opioid crisis. The track was recorded with their bass...