| | |
| --- | --- |
| BIO: Rhythmic, Groove, Technical, Brutal, Captivating, Face Melting are all adjectives that do not even come close to touching the tip of the iceberg when it comes to describing the sound, image and movement exploding right now out of Southern California. The source of this decibel shattering, mind-numbing, captivating phenomenon? Los Angeles metal outfit, VOLUMES. VOLUMES are a collection of five young musicians coming from a wide array of musical backgrounds, ranging from jazz, classical, post-rock to rap and of course metal. VOLUMES eclectic tastes blend together to forge a creative bond between several types of genres that are worlds apart. The combination of their efforts results in fusions between intricate patterns, melodies, and progressive.. yet-not-to-be-overlooked-aggressive, straight to the point, metal. This particular blend of musical styles strives to find a balance between chaos and tranquility. Standing out in their genre is the fact that VOLUMES have two lead-vocalists who utilize their different ranges to create a layered, charismatic volatile sound which leave all listeners begging for more. Having just signed on with MEDIASKARE RECORDS & OUTERLOOP MANAGEMENT, VOLUMES quickly released their unforgettable fan favorite EP titled: 'The Concept Of Dreaming'. Wasting no time, VOLUMES immediately begin work on their currently entitled debut full length "VIA" that hit #1 on iTunes Metal the first day. With their whole career starting to unfold, and the world ahead of them VOLUMES are not a band you want to overlook.. be forewarned. Their goal? To contribute a fresh sound to heavy music. All songs were written, recorded, mixed, and produced by the band itself. | |
Latest Tweets
| | |
| --- | --- |
| 3/12 @ 9:01 AM | Volumesband - $10 tees and $25 hoodies + get a free face mask with every purchase! Head over to https://t.co/0mThmbNFcG now. https://t.co/EE2p7U4cSW |
| | |
| --- | --- |
| 2/11 @ 11:49 AM | |
| | |
| --- | --- |
| 12/31 @ 2:11 PM | Volumesband - What was your favorite single from this year? Get ready for more Volumes in 2021 ... https://t.co/G30szo5qsw |
MORE TWEETS
Latest Articles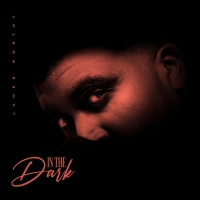 James Worthy Releases New Steamy Single 'In The Dark'
by BWW News Desk - April 07, 2021
'In The Dark' is the first official single from James Worthy arriving off his new highly anticipated Debut Studio Album 'Once A Fairytale' slated to release in the summer of 2021. The song speaks on the fictional, and non-fictional displays of making love 'In The Dark' as a metaphor intriguing liste...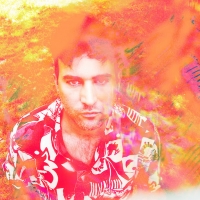 Sufjan Stevens to Unveil Five-Volume Album Convocations
by TV News Desk - April 06, 2021
The album is accompanied by a longform generative video art piece created by Mexican artist Melissa Fuentes. Sections of the larger work will be released alongside each single and volume on YouTube. ...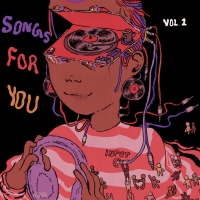 Vans and Record Store Day to Release 'Songs For You, Volumes 1 & 2'
by TV News Desk - March 01, 2021
As a salute to the community power of Black-owned businesses, Vans and Record Store Day will reinvest proceeds from the albums into Black-owned record stores across the United States.          ...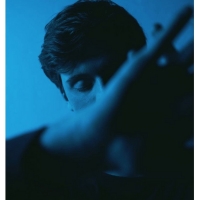 Alex Frew Releases Debut EP 'Cobalt'
by TV News Desk - February 26, 2021
Alex Frew says of his debut EP: "I want people to feel a little bit bigger than themselves while listening to the project. I've always gravitated towards songs that made me feel boundless, and I sincerely hope that this collection can convey those emotions." ...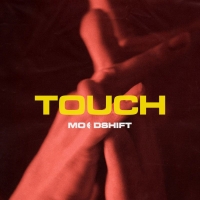 Moodshift Release New Single 'Touch'
by TV News Desk - February 12, 2021
Despite their inception less than 6 months ago, Lucas Nord, Oliver Nelson, and flyckt have made a name for themselves in the dance space as the next supergroup to watch....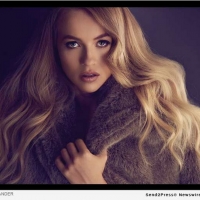 Ellen Alexander to Release New Song 'Good Girl Go'
by BWW News Desk - February 11, 2021
What happens when you put together a multi-talented artist and a small but fabulous team of music professionals? Well, if you're really lucky, you can get a new song that will leave a mark on our collective mind (and soul). And this is exactly what Ellen Alexander's new song is....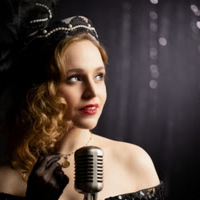 Nina Herzog Celebrates Valentine's Day With Her Version Of Elvis Presley's Classic Song 'Can't Help Falling In Love'
by BWW News Desk - February 05, 2021
Just in time for Valentine's Day, Los Angeles singer/songwriter NINA HERZOG has released her version of Elvis Presley's classic song, "Can't Help Falling In Love," via Label Logic as distributed by Ingrooves, which can be purchased and streamed on Spotify, Apple Music, and Deezer....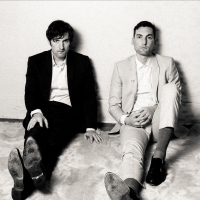 Airpark Share 'Bring It Back My Way' (ft. Erin Rae)
by BWW News Desk - January 11, 2021
Quiet Type: an Intimate Collection of New & Old, due out February 26th via Eugenia Hall Records. ...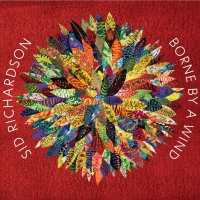 Composer Sid Richardson Releases 'Borne By A Wind'
by BWW News Desk - January 05, 2021
On Friday, February 12, 2021, Boston-born composer Sid Richardson releases Borne by a Wind on New Focus Recordings....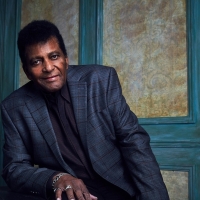 Country Music Hall Of Fame Member Charley Pride Dies At 86
by BWW News Desk - December 12, 2020
Charley Pride, one of Country Music's most legendary hitmakers who treated the world to such classic hits as "Kiss an Angel Good Mornin'" and "Just Between You and Me," passed away today, December 12, 2020. He was 86.  ...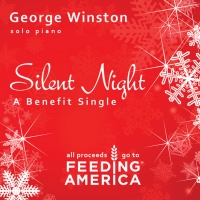 Acclaimed Pianist George Winston Releases New Single 'Silent Night'
by BWW News Desk - December 11, 2020
Celebrated pianist George Winston is revered as one of the foremost instrumental performers and composers of our time. For the 2020 holidays, Winston releases a special New Orleans/R&B-style interpretation of the Christmas classic 'Silent Night' to benefit those in need with 100% of proceeds going t...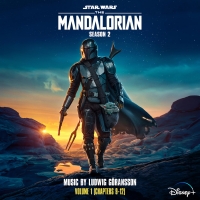 THE MANDALORIAN Season 2, Volume 1 Soundtrack Now Available
by TV News Desk - November 20, 2020
Walt Disney Records releases the digital soundtrack from Season 2 of "The Mandalorian," Lucasfilm's multiple Emmy®-winning live-action series, streaming exclusively on Disney+. ...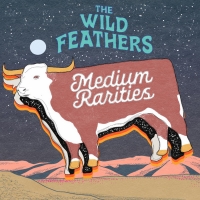 LISTEN: The Wild Feathers Release New Single 'Fire'
by TV News Desk - October 09, 2020
Showing the group's sonic growth with its understated verse arrangement, sparkling production, and arena-ready chorus, "Fire" represents The Wild Feathers' most recently-written songs on their new compilation album of B-sides, covers, and rarities, out November 20th. ...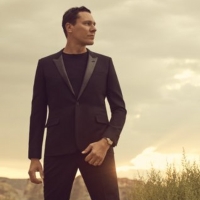 Atlantic Records Welcomes TIËSTO to Groundbreaking Roster
by TV News Desk - September 16, 2020
Atlantic Records is very proud to announce the worldwide signing of superstar DJ and producer Tiësto to its groundbreaking roster....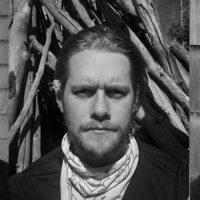 Gold Record Share Official Video For 'Dance Where I Want'
by TV News Desk - September 03, 2020
Gold Record, the musical brainchild of California & New Mexico-based musicians Noah Clark, Ryan McKone, and Evan Michalski, is pleased to present the official video for their new single 'Dance Where I Want.'...