| | |
| --- | --- |
| BIO: Music is about connecting with people, and that's what we focus on more than anything else," says Transit's vocalist Joe Boynton. Hailing from north shore Boston, Transit is a band that expresses an arresting degree of honesty and individuality in their music. While clearly drawing inspiration from seminal groups such as Saves The Day, as well as the Northeast US pop-punk scenes that all five members grew up in, Transit has swiftly evolved into a group with a more alternative, indie rock sound. "We all grew up listening to a wide variety of music, but bands like Archers of Loaf, Braid, Osker and American Football demonstrated to us that there are always refreshing ways to create a new style and feel," explains guitarist Tim Landers. Illustrating Transit's artistic evolution from one release to the next, early descriptions of the group compared them to Taking Back Sunday and Brand New, and now, more recently, to bands like Death Cab For Cutie and Modest Mouse. The band's prolific output is also impressive by any measure, having put out seven releases over the last four years. Transit's highly acclaimed LP, "Keep This To Yourself", released in August 2010 on Run For Cover Records, inspired ABSOLUTEPUNK to rave: "Good luck keeping Transit's passionate and infectious tunes a secret. Once you hear the first chords of opener "Dear Anyone," you'll immediately go out and tell all your friends about the best pop-punk album of 2010." Transit also released an acoustic EP, "Something Left Behind" in February and a limited edition Record Store Day 7", "Promise Nothing", was released this past spring and sold out in advance. ALTERNATIVE PRESS, in a glowing review of "Promise Nothing", praised the band's meteoric creative growth, comparing them to Jimmy Eat World and Moneen. Named one of the "Bands To Watch in 2011" by ALTERNATIVE PRESS, Transit has played throughout North America and overseas alongside Four Year Strong, The Wonder Years, Less Than Jake, Bayside, Man Overboard, Senses Fail and many others. The band—whose members also include Torre Cioffi (guitars), PJ Jefferson (bass) and Daniel Frazier (drums)—has just finished tracking its first full-length on Rise Records, LISTEN & FORGIVE. The album, which ALTERNATIVE PRESS just named as one of the "Top 20 Must-Hear Fall 2011 Releases", is set to drop in the US and around the world in early October. To mark the release of LISTEN & FORGIVE, Transit will be touring this Fall around the US with Saves The Day, Bayside and I Am The Avalanche, before heading to the UK and Europe in December with Title Fight and Balance and Composure. From that point onwards, fans can expect to see the band touring extensively around the globe throughout 2012 and beyond. | |
Latest Articles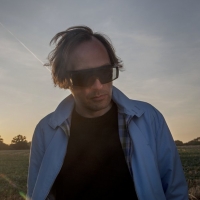 Squarepusher Premieres New Video for 'Detroit People Mover'
by TV News Desk - April 16, 2020
Following the release of his album Be Up A Hello at the end of January, and the follow up Lamental EP last Friday, Squarepusher presents a poignant and eerie portrait of the city in his video for 'Detroit People Mover,' the cinematic synth odyssey that is present at the heart of both recent releases... (
more...
)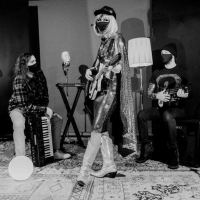 Jackie Lynn Releases New Track 'Dream St.'
by TV News Desk - March 24, 2020
On April 10 Jackie Lynn will release a new album, Jacqueline, via Drag City. Today the band is excited to reveal a new single (and video) off the LP, "Dream St." Listen and watch below!... (
more...
)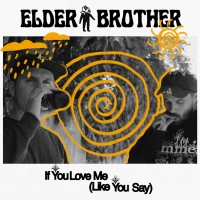 Elder Brother Shares New Single 'If You Love Me'
by BWW News Desk - March 18, 2020
Two years after the release of their sophomore album Stay Inside, Elder Brother have returned with a brand new single. The lilting and mellow 'If You Love Me' is out now via Pure Noise Records, and can be streamed here: https://youtu.be/KwIBii-WlCQ.... (
more...
)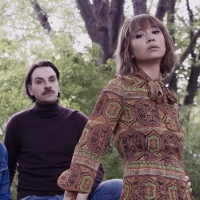 Le Couleur Announce Spring Tour & SXSW Dates
by TV News Desk - March 02, 2020
Le Couleur have announced their upcoming North American tour around the release of their sophomore LP, Concorde, out April 17th via Lisbon Lux Records. The tour will include dates at SXSW, Canada and the U.S. The tour will begin at SXSW on March 19th and conclude at L'Anti Bar & Spectacles in Quebec... (
more...
)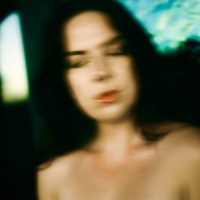 Cecile Believe Announces Debut EP MADE IN HEAVEN
by TV News Desk - February 18, 2020
The voice is a powerful medium. Cecile Believe's is unmistakable. Using her unique voice and production Cecile Believe searches to connect pop, sound design and experimental music and asks the question - what is the energetic thread that connects multiple sonic worlds? ... (
more...
)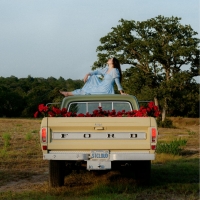 Waxahatchee Announces New Album 'Saint Cloud'
by TV News Desk - January 22, 2020
Waxahatchee (aka Katie Crutchfield) has announced her new album, Saint Cloud, to be released on March 27 via Merge Records. Along with today's exciting news come spring tour dates and a music video for lead song 'Fire,' giving fans an early preview of what they can expect on this groundbreaking reco... (
more...
)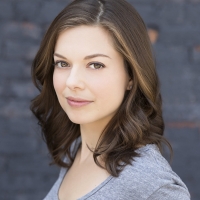 Margo Seibert Headlines The Premiere Episode Of The New Audition Helper Podcast
by BWW News Desk - January 03, 2020
TheAuditionHelper.com will launch its new podcast featuring an interview with Margo Seibert, star of Broadway's Rocky the Musical. The Audition Helper podcast gives aspiring actors a window into the day-to-day life of working actors. The Audition Helper plans to launch several more interviews in the... (
more...
)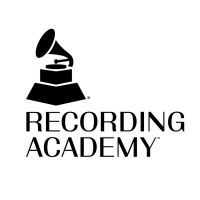 Chicago, Roberta Flack, & More to Receive 2020 Special Merit Awards from the Recording Academy
by TV News Desk - December 19, 2019
The Recording Academy® is honored to announce its 2020 Special Merit Awards recipients. The Lifetime Achievement Award honorees are Chicago, Roberta Flack, Isaac Hayes, Iggy Pop, John Prine, Public Enemy and Sister Rosetta Tharpe. Ken Ehrlich, Philip Glass and Frank Walker are Trustees Award honoree... (
more...
)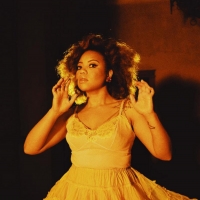 Seratones Share New Track FEAR via Nylon
by BWW News Desk - August 08, 2019
Shreveport, Louisiana's Seratones - fronted by the gospel-trained powerhouse frontwoman A.J. Haynes - will release their sophomore album POWER later this month. The band has already released the massive singles 'Power,' 'Gotta Get To Know Ya' and 'Sadboi,' earning praise from the likes of The New Yo... (
more...
)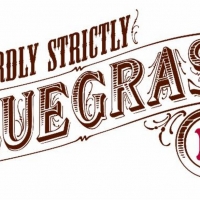 Hardly Strictly Bluegrass Announces Second Round Of Lineup For 2019
by BWW News Desk - August 01, 2019
Celebrating its 19th year in 2019, Hardly Strictly Bluegrass will return to Golden Gate Park in San Francisco on October 4-6. The festival, founded by Warren Hellman in 2001 as a musical gift to the people of San Francisco and the world, celebrates American "roots" music and its many outgrowths. Eac... (
more...
)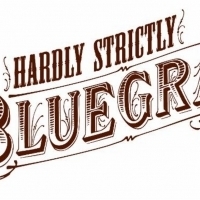 Hardly Strictly Bluegrass Announces First Round Lineup For 2019
by TV News Desk - July 25, 2019
For the past 18 years, Hardly Strictly Bluegrass has brought hundreds of thousands of die-hard live music fans from around the world to San Francisco's Golden Gate Park each October. This year, onOctober 4-6, Hardly Strictly will celebrate its 19th year with performances by celebrated acoustic duo T... (
more...
)