BIO:

For more than forty years, The Temptations have prospered, propelling popular music with a series of smash hits, and sold-out performances throughout the world. "The crowds are bigger, the sales are sizzling," says one industry report. "The outpouring of affection for this super group has never been greater." The history of the Temptations is the history of contemporary American pop. An essential component of the original Motown machine, that amazing engine invented by Berry Gordy, the Temps began their musical life in Detroit in the early sixties. It wasn't until 1964, however, that the Smokey Robinsin written-and-produced "The Way You Do the Things You Do" turned the guys into stars. An avalanche of hits followed, many of which - "My Girl," for instance-attained immortality. "It's Growing," "Since I Lost My Baby," "Get Ready," "Too Proud to Beg," "Beauty Is Only Skin Deep," "I Wish It Would Rain"-the hits kept coming. The classic lineup was Otis Williams, Melvin Franklin, Paul Williams, Eddie Kendricks and David Ruffin. Beyond the fabulous singing, the Temps became known for smooth stepping and flawless presentations. The Temptation Walk became a staple of American style, Flair, flash and class. Millions of fans saw their Temptations as cultural heroes. When the sixties and seventies turned political, the Temps got serious. They changed their tone, dress and music. Producer Norman Whitfield led the way. His Temptations hits, many featuring Dennis Edwards who had replaced David Ruffin, burned with intensity. "Runaway Child," "Cloud Nine," "I Can't Get Next to You," "Papa Was a Rolling Stone" and "Psychedelic Shack" still smolder. Other stellar singers-Richard Street, Ali-Ollie Woodson-joined, adding their luster to the group's growing fame. No matter the change in personnel, the Temptations remained true to the Temptations tradition. They survived the whims of fashion, whether disco or techno, and stuck to their guns. "Great singing," says Otis Williams, "will always prevail" In the eighties, the Temps prevailed with smashes like "Treat Her Like a Lady." Then in the nineties, another Temptation explosion: It began with their appearance on Motown 25 in 1983; it continued with the NBC mini series that chronicled the group's history, a ratings triumph over two nights in prime time. Then came a series of acclaimed records: For Lovers Only, a collection of love standards, termed an instant classic by critics, remains among the most cherished of all Temptations recordings. Phoenix Rising went through the roof, a platinum-plus mega-hit featuring "Stay" the Narada Michael Walden-produced song that topped the charts. Ear Resistible nailed a Grammy and a legion of new fans. Awesome, released in 2001 is The Temptations at their freshest, strongest, and most appealing. Reflections was released in 2005, nominated for a Grammy and brought to the world The Temptations versions of some of Motown's greatest songs The current lineup consists of Otis Williams, Ron Tyson, Terry Weeks, Joe Herndon and Bruce Williamson. "The more we change," says veteran Ron Tyson, "the more we stay true to ourselves. We're about singing straight-up soul. It's a style that will live on forever." "The Tempts have always been known for great lead singers", says Williams. "Today we have three of the greatest leads in the proud history of the group." The soaring voice of Ron Tyson, perhaps the best high tenor in the business. Terry Weeks, who grew up in Alabama and spent eight years in the Air Force before his makeshift audition for Otis on a Hollywood street corner, who's smooth textures and tones, express an extraordinary full range of feelings. Newest member, Bruce Williamson started singing in a church choir at the ripe age of 5 years old and hasn't stop since. He has sung in everything from commercials to musical to the top showrooms in Las Vegas. Bruce was introduced to Otis by Ron Tyson. "Our challenge," says Williams, "is to live in the present while respecting the past. Our past is filled with riches only a fool would discard. At the same time, we thrive on competition. As a Motowner, I grew up in the most competitive musical atmosphere imaginable. But we also understand that for a group with history, no matter how glorious that history might be, reinvention is the name of the game." "When I tell people we are God's group," says Otis, a remarkable modest man, "I don't mean it arrogantly. It's just that we have been tested time and time again and keep coming back. We have suffered the deaths of so many lengendary singers...Paul Williams, David Ruffin, Eddie Kendricks, Melvin Franklin. Other's like Dennis Edwards, Richard Street, Ali-Ollie Woodson and Theo Peoples have left, and yet our unity is tighter, our sound brighter and our popularity greater. Someone has watched over this group. Someone has protected our integrity. Someone has said...just go on singing and it'll get better."
Latest Articles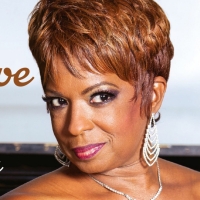 Singer-Songwriter Joan Belgrave's 'Oooo Boy' EP Features Range Of Romantic Moods And Timeless Grooves
by A.A. Cristi - October 24, 2022
Dynamic singer and songwriter Joan Belgrave latest EP release, 'Oooo Boy,' gives expression to three distinct declarations of love. ...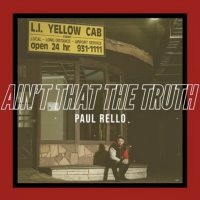 Paul Rello Releases His Second Single 'Ain't That The Truth'
by Michael Major - October 21, 2022
For his debut single "War" Paul focused on the struggles he has faced throughout his life and how he has had to fight for what he has, while his second single "Ain't That The Truth" continues on this story of Paul's life on how he's happy with his current accomplishments, but still always continues ...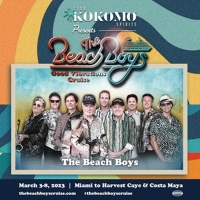 The Beach Boys & Sixthman Partner For Good Vibrations Cruise
by Michael Major - October 20, 2022
The Beach Boys and Sixthman, creators of festivals on sand and at sea for more than two decades, have announced the star-studded lineup for the second sailing of The Beach Boys Good Vibrations Cruise, presented by Club Kokomo Spirits and sailing March 3-8, 2023 from Miami, FL to Harvest Caye, Belize...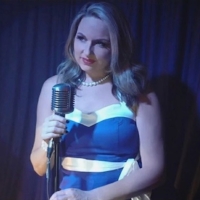 Justine Blazer Releases New Single 'Tears of Blue'
by Chloe Rabinowitz - October 10, 2022
Blues/Americana singer/songwriter, producer and recording artist Justine Blazer recently released her newest single called 'Tears of Blue' (co-written with Grammy-nominated composer Armand Hutton). ...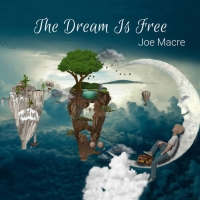 Revered Rock Musician Joe Macre Releases New Bonus Single 'When You're Smiling At Me'
by Chloe Rabinowitz - September 07, 2022
With his latest album 'The Dream is Free' out, the Crack The Sky bassist has now released a 2nd bonus single, 'When You're Smiling At Me.'...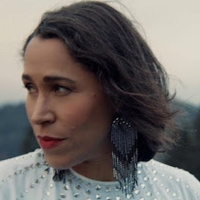 China Forbes (Pink Martini) is Releasing Her First New Solo Material in 13 Years
by Michael Major - September 07, 2022
Pink Martini, Portland Oregon's globetrotting, self-described "little orchestra," is excited to share that lead singer China Forbes, the Voice of Pink Martini since 1995, is releasing new solo material on the band's label Heinz Records for the first time since her autobiographical album 78, which ca...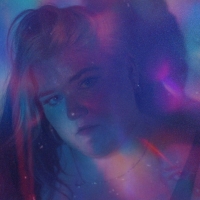 Queer Indie-Pop Riser Courtney Govan Releases 'Stay Still'
by Michael Major - August 30, 2022
 Queer indie-pop riser Courtney Govan has released "Stay Still," an introspective call to arms, encouraging listeners to sidestep the temptations of seclusion and leave our mental health bunkers to manifest our happiness. A shimmering synth and guitar bop, "Stay Still" adopts a Robyn-esque approach ...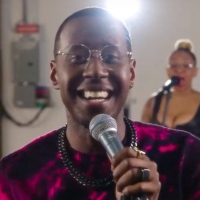 Marcus Paul James Releases New Single 'Hey Love'
by Michael Major - August 25, 2022
Marcus Paul James (Ain't Too Proud, Miss You Like Hell, Motown, RENT) While everyone tries to hold onto a bit of summer sun, Marcus Paul James is giving us a song that is sure to reignite that romantic summer flame. Watch the new music video for the single now!...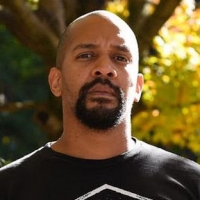 Silenmara Unleashes New Single 'Chakra'
by Michael Major - August 22, 2022
Led by the culmination of thrashy riffs and groovy breakdowns, the chaotic, doom-riddled track's title, "CHAKRA," relates to the energy points in an individual's body. However, the track itself reflects on various temptations, lies, and manipulation that circulate throughout the world while seeking ...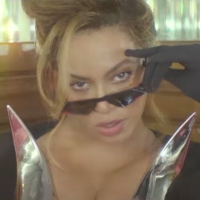 VIDEO: Beyoncé Debuts 'I'm That Girl' Video Teaser
by Michael Major - August 12, 2022
Beyoncé has shared the teaser for the upcoming 'I'M THAT GIRL' visual. A release date for the complete video has not yet been set. The visual teaser follows the recent visual for 'BREAK MY SOUL (The Queens Remix)' which featured Madonna. Watch the new video teaser for the upcoming visual now!...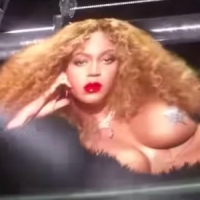 VIDEO: Beyoncé Shares 'Break My Soul' Featuring Madonna Visual
by Michael Major - August 09, 2022
Beyoncé has shared the visual for 'The Queens Remix' of 'Break My Soul' featuring Madonna. The Grammy-winner originally released the track in June to universal acclaim. The new project, which recently debuted at #1 on the Billboard albums chart, includes 16 tracks. Watch the new visualizer now!...