| | |
| --- | --- |
| BIO: For more than forty years, The Temptations have prospered, propelling popular music with a series of smash hits, and sold-out performances throughout the world. "The crowds are bigger, the sales are sizzling," says one industry report. "The outpouring of affection for this super group has never been greater." The history of the Temptations is the history of contemporary American pop. An essential component of the original Motown machine, that amazing engine invented by Berry Gordy, the Temps began their musical life in Detroit in the early sixties. It wasn't until 1964, however, that the Smokey Robinsin written-and-produced "The Way You Do the Things You Do" turned the guys into stars. An avalanche of hits followed, many of which - "My Girl," for instance-attained immortality. "It's Growing," "Since I Lost My Baby," "Get Ready," "Too Proud to Beg," "Beauty Is Only Skin Deep," "I Wish It Would Rain"-the hits kept coming. The classic lineup was Otis Williams, Melvin Franklin, Paul Williams, Eddie Kendricks and David Ruffin. Beyond the fabulous singing, the Temps became known for smooth stepping and flawless presentations. The Temptation Walk became a staple of American style, Flair, flash and class. Millions of fans saw their Temptations as cultural heroes. When the sixties and seventies turned political, the Temps got serious. They changed their tone, dress and music. Producer Norman Whitfield led the way. His Temptations hits, many featuring Dennis Edwards who had replaced David Ruffin, burned with intensity. "Runaway Child," "Cloud Nine," "I Can't Get Next to You," "Papa Was a Rolling Stone" and "Psychedelic Shack" still smolder. Other stellar singers-Richard Street, Ali-Ollie Woodson-joined, adding their luster to the group's growing fame. No matter the change in personnel, the Temptations remained true to the Temptations tradition. They survived the whims of fashion, whether disco or techno, and stuck to their guns. "Great singing," says Otis Williams, "will always prevail" In the eighties, the Temps prevailed with smashes like "Treat Her Like a Lady." Then in the nineties, another Temptation explosion: It began with their appearance on Motown 25 in 1983; it continued with the NBC mini series that chronicled the group's history, a ratings triumph over two nights in prime time. Then came a series of acclaimed records: For Lovers Only, a collection of love standards, termed an instant classic by critics, remains among the most cherished of all Temptations recordings. Phoenix Rising went through the roof, a platinum-plus mega-hit featuring "Stay" the Narada Michael Walden-produced song that topped the charts. Ear Resistible nailed a Grammy and a legion of new fans. Awesome, released in 2001 is The Temptations at their freshest, strongest, and most appealing. Reflections was released in 2005, nominated for a Grammy and brought to the world The Temptations versions of some of Motown's greatest songs The current lineup consists of Otis Williams, Ron Tyson, Terry Weeks, Joe Herndon and Bruce Williamson. "The more we change," says veteran Ron Tyson, "the more we stay true to ourselves. We're about singing straight-up soul. It's a style that will live on forever." "The Tempts have always been known for great lead singers", says Williams. "Today we have three of the greatest leads in the proud history of the group." The soaring voice of Ron Tyson, perhaps the best high tenor in the business. Terry Weeks, who grew up in Alabama and spent eight years in the Air Force before his makeshift audition for Otis on a Hollywood street corner, who's smooth textures and tones, express an extraordinary full range of feelings. Newest member, Bruce Williamson started singing in a church choir at the ripe age of 5 years old and hasn't stop since. He has sung in everything from commercials to musical to the top showrooms in Las Vegas. Bruce was introduced to Otis by Ron Tyson. "Our challenge," says Williams, "is to live in the present while respecting the past. Our past is filled with riches only a fool would discard. At the same time, we thrive on competition. As a Motowner, I grew up in the most competitive musical atmosphere imaginable. But we also understand that for a group with history, no matter how glorious that history might be, reinvention is the name of the game." "When I tell people we are God's group," says Otis, a remarkable modest man, "I don't mean it arrogantly. It's just that we have been tested time and time again and keep coming back. We have suffered the deaths of so many lengendary singers...Paul Williams, David Ruffin, Eddie Kendricks, Melvin Franklin. Other's like Dennis Edwards, Richard Street, Ali-Ollie Woodson and Theo Peoples have left, and yet our unity is tighter, our sound brighter and our popularity greater. Someone has watched over this group. Someone has protected our integrity. Someone has said...just go on singing and it'll get better." | |
Latest Articles
Terron Brooks Releases New Single & Video, 'Something's Coming'
by A.A. Cristi - August 06, 2021
Terron Brooks, two-time NAACP Award-nominated singer-songwriter, actor and writer announces the release of his new single "Something's Coming," now available for download. (https://orcd.co/somethingscoming)...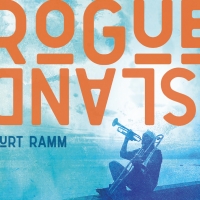 Curt Ramm Releases 'Rogue Island' on Rocktorium Records
by TV News Desk - July 06, 2021
This instrumental soundscape is set to be the perfect Summer soundtrack, and is available now everywhere you stream music....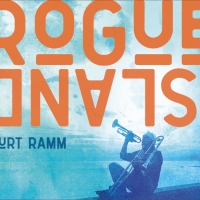 Curt Ramm Releases 'Surfer's End' Ahead of Album 'Rogue Island'
by Sarah Jae Leiber - June 22, 2021
The upbeat ska vibe of the new single is the feel good summer song we need right now! Curt Ramm caught up with Vents Magazine to talk about the new single....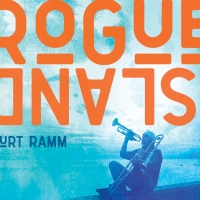 Curt Ramm Announces New Album 'Rogue Island' Due Out July 2nd
by Sarah Jae Leiber - June 02, 2021
Four singles off of Rogue Island will be released to streamimg starting June 4th, leading up to the full length drop on July 2nd. Signed CDs and digital downloads are available now at Curtramm.com ...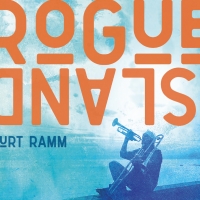 Curt Ramm Announces Solo Album
by Sarah Jae Leiber - May 25, 2021
Curt is certainly no stranger to jazz either. From his roots in Kansas City, playing lead trumpet with the Charlie Parker Memorial Foundation Jazz Orchestra, through the release of his album "Foundations" with fellow jazz luminaries Bill Cunliffe and Dan Moretti, jazz music is never far from Curt's ...