| | |
| --- | --- |
| BIO: The Temper Trap is an Australian indie rock band that formed in 2005. The core members are Dougy Mandagi on vocals, Jonathon Aherne on bass guitar, Toby Dundas on drums, Lorenzo Sillitto on lead guitar and Joseph Greer on keyboards and guitar. Wikipedia Origin: Melbourne Albums: Conditions, The Temper Trap EP, Conditions Remixed Members: Dougy Mandagi, Toby Dundas, Lorenzo Sillitto, Jonathon Aherne, Joseph Greer Record labels: Liberation Music, Infectious Records | |
Latest Tweets
| | |
| --- | --- |
| 8/7 @ 4:48 AM | thetempertrap - Still a few choice items left on our official @reverb store. Check them out at https://t.co/EaguWiDFd8 |
| | |
| --- | --- |
| 7/10 @ 2:33 PM | thetempertrap - Hey guys Jonny here check out my new single!!! At my new project @ShacksN_Palaces https://t.co/ijRDAWm9K9 Big lov… https://t.co/NcGJltIxfF |
| | |
| --- | --- |
| 3/12 @ 5:23 PM | thetempertrap - So proud of our brother Jonny for launching his new project, Shacks & Palaces. Check it out and show him your love!… https://t.co/RnbO6vblbv |
MORE TWEETS
Latest Articles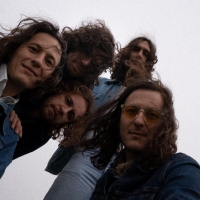 TEMPESST Shares Third Single 'High On My Own'
by BWW News Desk - August 19, 2020
London via Australia folk/psych rockers Tempesst have released the third single, "High On My Own," which is off their upcoming debut album Must Be A Dream, out September 30 (Pony Recordings). ...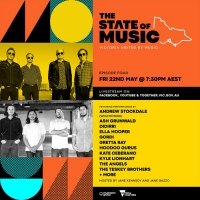 THE STATE OF MUSIC Episode Four Features Hoodoo Gurus, The Angels, The Teskey Brothers and More
by BWW News Desk - May 19, 2020
Attention music lovers! It's time to reveal the unmissable line-up for Episode Four of The State of Music – the weekly live-streamed program curated, filmed and recorded by Mushroom (in partnership with the VIC Government's Victoria Together initiative). With a combined viewership reach of 1 million...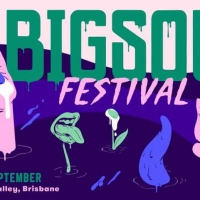 BIGSOUND and Warner Music Group Award Paperchain with Inaugural BIGTECH Prize
by TV News Desk - September 04, 2019
BIGTECH stepped up to yet another level in 2019, partnering with Warner Music Group to provide a $5,000 cash prize, awarded today to Paperchain. Shining a light on new technology businesses BIGTECH provides mentoring, expertise and exposure for tomorrow's entrepreneurs playing in the music space. ...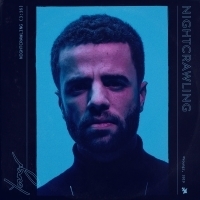 Multi-Instrumentalist Youngr Signs With Armada Music And Drops New Single NIGHTCRAWLING
by BWW News Desk - July 19, 2019
After teaming up with Armada Music last year for the release of his 'Turn Around' bootleg, Youngr is back on the Amsterdam-based record label to make even more magic happen. Today, the incredibly talented multi-instrumentalist not only dropped his new single 'Nightcrawling', but also signed an exclu...

Skinny Lister Announces U.S. Dates With The Bouncing Souls, The Bronx and Frank Turner
by TV News Desk - January 24, 2019
UK rock band Skinny Lister have announced its upcoming spring U.S. tour dates with The Bouncing Souls and The Bronx. Supporting The Bouncing Souls on their 30th anniversary tour, Skinny Lister will be featured on the run from May 2-12, including a double-header in Denver, CO on May 2 and 3, Salt Lak...

Hatchie Releases ADORED, New Song & Video
by BWW News Desk - October 25, 2018
Hot on the heels of her critically lauded Sugar & Spice EP, rising Australian artist Hatchie has released 'Adored,' a new song and video for Adult Swim's Singles Program....

Edward R. Announces BODY CORPORATE EP & Tour
by BWW News Desk - September 13, 2018
Following hot on the heels of his return single 'Paradise', Edward R. is back with new release 'Why Won't You Love Me?' - the second single off his forthcoming EP Body Corporate . A blissful and dreamy expression of the mood of Body Corporate, 'Why Won't You Love Me?' is an immersive 70's-inflected ...

Australian Artist Hatchie Announces Dates for First U.S. Tour
by TV News Desk - June 27, 2018
Today, rising Australian artist Hatchie has released a video for 'Bad Guy,' the closer from her critically acclaimed debut EP, Sugar & Spice. Upon the EP's release Pitchfork said 'the unadorned honesty of closing track 'Bad Guy' is exhilarating,' while Stereogum called it 'a stunner, full of the kin...

Amazon Music Releases MADE IN AUSTRALIA feat. Gang of Youths, The Temper Trap, Alex Cameron, Gordi & More
by TV News Desk - March 09, 2018
Today, Amazon Music is launching 'Made in Australia': an Amazon Original playlist filled with exclusive, newly-recorded covers of Australian songs, reworked by a new generation of Australian artists including The Temper Trap, Gang of Youths, Betty Who, Alex Cameron, Mansionair and many more....

Swedish Music Producer KASBO Releases New Track YOUR TEMPO From Upcoming Debut Album
by TV News Desk - February 13, 2018
"Your Tempo', the newest track by Swedish producer Kasbo, premiered earlier today on Billboard. The track marks the fourth single from his debut LP, Places We Don't Know, out 23rd March via Foreign Family Collective/Counter Records. Fans can preorder the album now. "Your Tempo" follows fast on the ...

Multi-Talented Musician Youngr Today Returns with New Bootleg Collaboration
by BWW News Desk - November 10, 2017
A rhythm-heavy, irresistible groover of a refix, it sees the pair grab hold of the Lee Dorsey funk-soul gem 'Give It Up', originally released in 1969, and switch up the level to pure house euphoria....

Youngr Release New Single 'What's Next' via Island Records
by BWW News Desk - September 22, 2017
Electro pop-infused force Youngr releases new single 'What's Next', via Island Records today. The expertly rendered electro-pop track sees a sure-footed artist hit a home run...