Latest Tweets
| | |
| --- | --- |
| 4/30 @ 2:42 AM | |
| | |
| --- | --- |
| 4/28 @ 1:43 AM | TeethoftheSea - Fifteen years ago today, four wasters went to see a Wolf Eyes gig at Electrowerkz, and in a moment of giddy 2AM rev… https://t.co/CAQFvMFIML |
| | |
| --- | --- |
| 4/24 @ 1:06 PM | TeethoftheSea - 33.3% of TOTS benefitted from just this kind of musical background - please sign |
MORE TWEETS
Latest Articles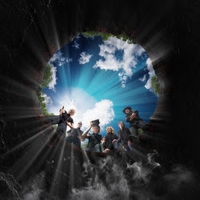 STYX First New Studio Album In Four Years, 'Crash Of The Crown,' Set For Release
by TV News Desk - May 06, 2021
The title track to CRASH OF THE CROWN was released today—premiering exclusively during Eddie Trunk's "Trunk Nation" program on SiriusXM Satellite Radio--and is now available to stream and download with pre-orders on digital platforms....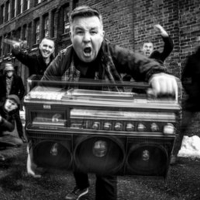 Dropkick Murphys' New Album TURN UP THAT DIAL Out Now
by BWW News Desk - April 30, 2021
Dropkick Murphys' new album, Turn Up That Dial, is available today, via band-owned Born & Bred Records. Produced by Ted Hutt, Turn Up That Dial is the band's 10th full-length studio album. Dropkick Murphys celebrate the simple pleasure of music, the relief and release from worry that comes when you ...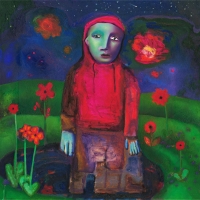 girl in red's Debut Album IF I COULD MAKE IT GO QUIET Out Now
by BWW News Desk - April 30, 2021
Today girl in red aka singer-songwriter-producer Marie Ulven released her highly-anticipated debut album if i could make it go quiet via her label World In Red / AWAL. Betrayal, lust, longing, pulling herself out of a depressive spell -- nothing is off-limits on if i could make it go quiet....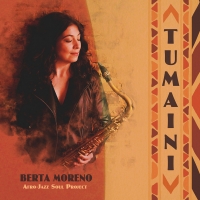 Berta Moreno to Release New Album TUMAINI Tomorrow
by BWW News Desk - April 29, 2021
Berta Moreno, New York-based, Madrid-born saxophonist, will be releasing her second full length album tomorrow, April 30th, on the Tiger Turn label. Tumaini is an uplifting and glorious musical journey that transports listeners to the vibrant landscapes of Kenya and expertly infuses elements of soul...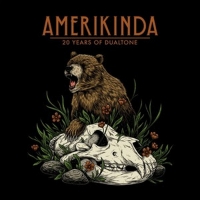 Dualtone Celebrates 20th Anniversary With New Album 'Amerikinda'
by TV News Desk - April 28, 2021
"When we started touring in our 15 passenger van, we used to park at the venue and bide our time until it was time to load in," stated The Lumineers' Jeremiah Fraites....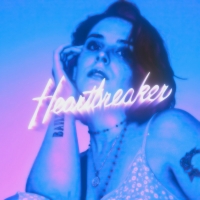 Christine Renner Announces 'Heartbreaker' EP Release
by TV News Desk - April 27, 2021
After being selected as an official artist for SXSW 2020 with 10 total showcases booked, the pandemic and all its cancellations forced Christine to instead funnel her creative energy into a new record. Listeners can expect to hear a sound reminiscent of classic rock 'n' roll paired with Christine's ...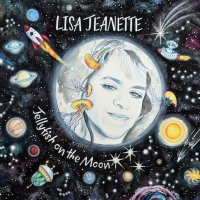 Emerging Folk Artist Lisa Jeanette's New Album JELLYFISH ON THE MOON Tops The Charts
by BWW News Desk - April 21, 2021
Up and coming singer-songwriter Lisa Jeanette has announced that her latest album JELLYFISH ON THE MOON has hit #4 on the Folk Alliance International Folk DJ Radio Charts for the month of March and that she was the #6 Most Played Artist for the same month. Her single 'Don't Blame Me (Jolene's Reply)...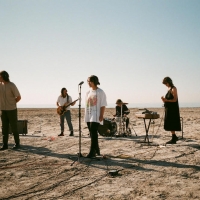 Death Bells (Dais Records) Release 'Live From Bombay'
by TV News Desk - April 21, 2021
As a direct response to the restrictions on touring to perform the album's songs, Death Bells converged upon the barren beach front for this unique intimate performance....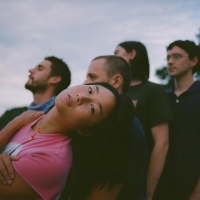 LIGHTNING BUG Shares New Song/Video for 'September Song, pt. ii'
by TV News Desk - April 21, 2021
A song meant to embody the crisp clarity brought on by the transition to Fall, 'September Song, pt. ii' feels as much like a vivid portrait of the changing seasons as it does a cathartic psychedelic experience with Kang's hushed vocals against a rush of pattering drums and finger-plucked guitar....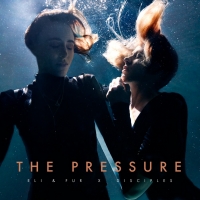 Eli & Fur Sign To Postiva Records
by BWW News Desk - April 16, 2021
As the legendary label approaches its thirtieth birthday, one of their brand new signings for 2021 is the singer, songwriter, producer and DJ duo, Eli & Fur who have a series of new material set to drop via the imprint throughout this year. ...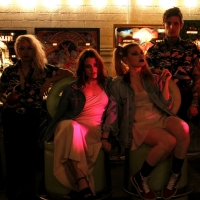 Glaare Release New Single 'For Sale'
by TV News Desk - April 15, 2021
Today Glaare has shared 'For Sale' the final pre-release single from Your Hellbound Heart. The track premiered today at Outburn and will be on streaming platforms this Friday. ...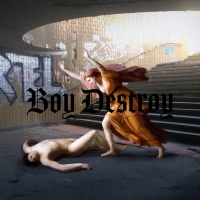 Boy Destroy Releases Debut EP 'Warpaint'
by TV News Desk - April 15, 2021
Warpaint is a multi-hued chronicle, showcasing Boy Destroy's genre-bending prowess; influenced by '90s alternative rock which soundtracked his teens, as well as delving into legacy artists like Jeff Buckley and Joni Mitchell, alongside modern emo and trap....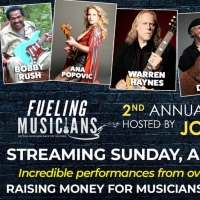 Joe Bonamassa to Host Second Annual Stream-A-Thon This Sunday
by TV News Desk - April 14, 2021
This spectacular display of musicianship is presented by Bonamassa's Keeping the Blues Alive Foundation and will raise money to support the music community through their Fueling Musicians Program....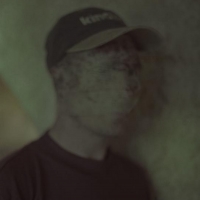 Prudence Announces New EP 'Untitled'
by TV News Desk - April 14, 2021
Known previously for his work as outfit COLOURS, as well as one half of the Sydney based band Au.Ra (felte Records), Prudence began organically as a song writing endeavour with an emphasis on self expression and exploration....