Latest Articles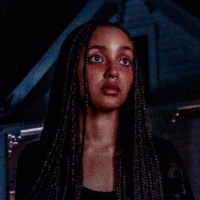 Pinkpantheress Releases Debut Mixtape 'To Hell With It'
by Michael Major - October 15, 2021
PinkPantheress has released her debut mixtape 'To hell with it', out now via Elektra Records/Parlophone Reocrds. 'To hell with it' includes fan-favorites "Pain," "Passion," "Break It Off" and recent hit single "Just for me". Listen to the new album now and watch the visualizer for "I must apologise...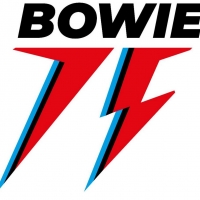 Celebrate 75 Years of David Bowie With NYC Pop Up Shop
by Michael Major - October 13, 2021
For a very limited window beginning October 25, the Bowie 75 locations will be up and running at 150 Wooster Street — steps away from Bowie's longtime downtown New York City neighborhood. Fans will be able to view never-before-seen footage, purchase new merchandise, try on Bowie costumes, and more....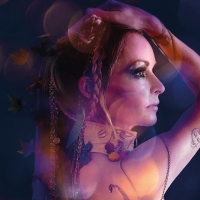 Sharon Corr Releases New Album 'The Fool & The Scorpion'
by Michael Major - October 13, 2021
Multi-instrumentalist, award-winning singer songwriter Sharon Corr has released her third studio album, 'The Fool & the Scorpion'. Listen to the album and watch the music video for 'Freefall' now!...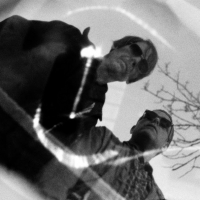 Robyn Joins Smile for New Single 'Call My Name'
by Michael Major - October 13, 2021
Smile, made of Björn Yttling (Peter Bjorn and John) and Joakim Åhlund (Teddybears, Caesars), has released the lead single from their upcoming self-titled album, "Call My Name", featuring Swedish pop icon Robyn today. Plus, watch the new visualizer for the track now!...
Eva Cassidy's 'Live at Blues Alley' 25th Anniversary Remastered Edition Will Be Released
by Michael Major - October 13, 2021
'Live at Blues Alley', the only solo album released during the late singer Eva Cassidy's short lifetime, will be released on December 3, 2021 as a specially remastered 25th Anniversary Edition. Plus, watch a new documentary surrounding Cassidy's life!...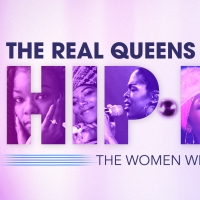 ABC News Announces Special Honoring Women in Hip-Hop
by Michael Major - October 12, 2021
Narrated by Salt of Salt-N-Pepa, 'Real Queens of Hip Hop' features spoken word by MC Lyte, new interviews with Rappers Eve, Da Brat, Trina, City Girls, Monie Love, Yo-Yo and More, and an original score by WondaGurl....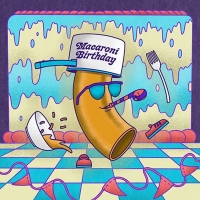 Macaroni Birthday Serves Up "Dessert First"
by A.A. Cristi - October 11, 2021
It's the magic words every kid, and the kid in all of us, wants to hear: Canadian family pop-rockers Macaroni Birthday are serving up a heaping portion of 'Dessert First' with this, their debut single - available now....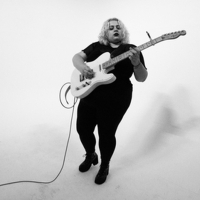 VIDEO: Nashville Indie Rocker Artist Alyssa Joseph Powerful Rendition Of "What To Do"
by A.A. Cristi - October 11, 2021
Following the success of her recent EP 'alive' and single 'curled toes, ' the indie-rock goddess Alyssa Joseph releases a new single titled 'What to Do'. Accompany the release, Alyssa is debuting the official music video. ...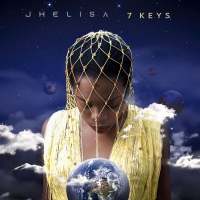 Jhelisa Releases New Album '7 Keys'
by Michael Major - October 08, 2021
The first single to be taken from the album, Solar Plexus E 320Hz, is a soul-opening opus of radiating frequencies that resonates at a frequency of 320 Hz, the same as that of the body's solar plexus chakra....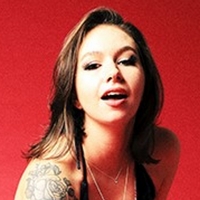 SIOBAMM Toys With A Dangerous Dose Of Rock And Skating In "Pick Yr Poison"
by A.A. Cristi - October 07, 2021
Canadian rocker, Derby-enthusiast, and Roller Skating extraordinaire Siobamm faces off with another synth-infused rock anthem in searing new single, 'Pick Yr Poison' - available now. ...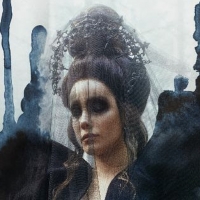 HBO Max Acquires Halsey's Visual Album-Film IF I CAN'T HAVE LOVE, I WANT POWER
by Michael Major - October 06, 2021
Set to the music of Halsey's fourth studio album, this one-of-a-kind film experience stars Hlasey as the young and pregnant Queen Lila. After a shocking event, Lila unlocks a paranormal power within and discovers her ability to create life (and end it)....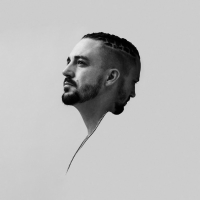 Like Mike Releases Debut Album 'Pain, Love, & What Comes After'
by Michael Major - October 04, 2021
Pain, Love, & What Comes After is a heavy hitting album with features like Smokepurpp, Blueface, Wifisfuneral, and rap superstar Lil Baby. The 15-track body of work flows cohesively between songs, with peaks and valleys that craft a pensive story of pain, love, and everything in between....