Latest Articles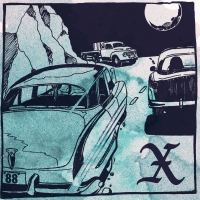 Iconic Punk Rock Band, X, Releases New Music for First Time in 30 Years
by TV News Desk - October 15, 2019
Released today via Fat Possum, "Delta 88 Nightmare," newly recorded music from the iconic punk rock band, X, along with the video directed by Henry Mortensen, premiering today on Rolling Stone.... (
more...
)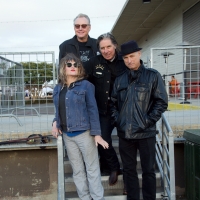 X Announce Holiday Tour Dates
by TV News Desk - October 01, 2019
The iconic punk rock band, X, have announced their annual Holiday tour plans. Exene Cervenka, John Doe, Billy Zoom, and DJ Bonebrake are hitting the West Coast for X-Mas '19, their annual holiday tour with stops in San Juan Capistrano, Sacramento, Sonoma, San Francisco, Seattle and finishing up on D... (
more...
)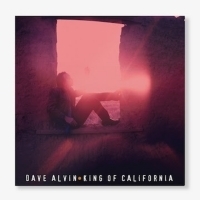 Dave Alvin Celebrates 25th Anniversary of KING OF CALIFORNIA with U.S. Tour
by BWW News Desk - June 06, 2019
In celebration of the 25th anniversary edition of King of California, out June 28 on Craft Recordings, acclaimed Los Angeles-based artist Dave Alvin will embark on a 22-date U.S. tour beginning June 11, with an intimate conversation and performance at GRAMMY Museum in Los Angeles. Dave will share th... (
more...
)

Dave Alvin Shares Previously Unreleased "Riverbed Rag" From 25th Anniversary Edition Of 'King Of California'
by BWW News Desk - May 10, 2019
Dave Alvin's "Riverbed Rag" from the 25th Anniversary Edition of King of California Premieres at Los Angeles Times   Previously Unreleased Track Featured On Expanded Remastered Set Out June 28 from Craft Recordings; Available on Vinyl for First Time   GRAMMY MuseumProgram Slated for June 11   Summer... (
more...
)

Craft Recordings to Reissue Dave Alvin's KING OF CALIFORNIA, 25th Anniversary Remastered Edition Out 6/28
by BWW News Desk - April 17, 2019
Craft Recordings is pleased to announce the 25th anniversary reissue of  GRAMMY®-award winning artist Dave Alvin's King of California. Available at streaming services and on CD, and for the first time on vinyl, the album was originally released in 1994, to critical acclaim on Hightone Records. The r... (
more...
)

BWW Interview: Dan Edwards of THE RAYFORD BROTHERS
by Lee Cooley - May 30, 2018
The Rayford Brothers took rockabilly and tiki clubs by storm in So-Cal and now they're starting to rock the Western U.S. including Chopper John's in Phoenix on June 14.... (
more...
)

Dwight Yoakam Launches Exclusive SiriusXM Channel Today
by TV News Desk - April 26, 2018
Today at noon ET, Dwight Yoakam's exclusive SiriusXM channel, Dwight Yoakam and The Bakersfield Beat "Where Country Went Mod," launches on channel 349. The channel, curated by Yoakam, will feature music from his extensive career as well as his musical friends. ... (
more...
)

Jake La Botz to Showcase New SUNNYSIDE Album at NYC's Bowery Ballroom
by TV News Desk - April 06, 2018
On the heels of his new album 'Sunnyside,' master storyteller Jake La Botz will perform with JD McPherson at The Bowery Ballroom in New York, NY on April 20. His first album in four years, 'Sunnyside' finds the new Nashville transplant recounting his past and present atop an irresistible, driving gr... (
more...
)

Country Music Icon Dwight Yoakam to Launch Exclusive SiriusXM Channel
by BWW News Desk - February 22, 2018
SiriusXM announced today that multiple GRAMMY Award-winner and country music icon, Dwight Yoakam, will launch an exclusive SiriusXM channel,Dwight Yoakam and The Bakersfield Beat 'Where Country Went Mod.'... (
more...
)
X to Celebrate 40th Anniversary; Annual X-Mas Tour Dates Set!
by BWW News Desk - October 10, 2016
The party starts this holiday season with the annual X-Mas shows. Beginning on November 27th in Seattle, the X-Mas 40th Anniversary Celebration will begin 4 nights of music in 4 cities celebrating 4 decades of music! After hitting the Northwest with Seattle/Portland dates, the band heads back down t... (
more...
)