Latest Articles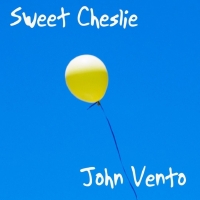 John Vento Honors Suicide Prevention Awareness Month With Latest Single 'Sweet Chelsie'
by Chloe Rabinowitz - September 28, 2022
John Vento is releasing a new song to bring awareness to Suicide Prevention Month, 'Sweet Cheslie.' John Vento's 'Sweet Cheslie' tells the tragic story of former Miss USA Cheslie Kryst, while raising awareness about suicide prevention....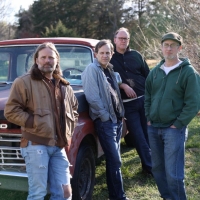 Archers of Loaf Release New Single 'Aimee' Off Forthcoming Album
by Michael Major - September 28, 2022
Archers of Loaf will release their new album, Reason in Decline, via Merge Records. It marks the band's first full-length studio album in over two decades. Though Archers of Loaf have played a handful of reunion shows in the past couple of decades, the band is set to embark on their first tour in su...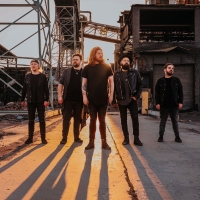 Alive In Barcelona Reveal Melodic Rock Heavy-Hitter 'Asphyxiate'
by A.A. Cristi - September 23, 2022
West coast active rockers Alive In Barcelona share their second single from their upcoming 'Flatline' EP entitled 'Asphyxiate.' The EP is set to release in full on November 4, 2022. ...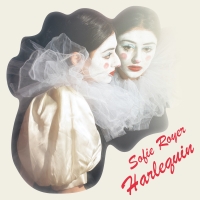 Sofie Royer Releases New Album 'Harlequin'
by Michael Major - September 23, 2022
Within these travelogues of her dreams, Sofie also slips in famous (and infamous) characters such as Habsburg suicide Prince Rudolf, Manson acolyte Bobby Beausoleil, chanteuse Jane Birkin, and pays homage to filmmakers Éric Rohmer, Andre Tarkovsky and Josef Daberning. Plus, check out upcoming tour d...
Tenor Eric Ferring to Release 'No Choice But Love: Songs of the LGBTQ+ Community'
by Michael Major - September 19, 2022
The two-CD length album seeks to highlight diverse LGBTQIA+ voices and perspectives, through revelatory performances of important songs by some of today's leading composers, including the world premiere recording of Ben Moore's Love Remained in a new version for tenor, and the commissioned title wor...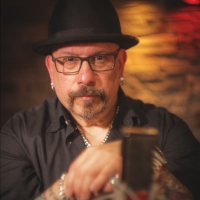 Tony Luke Jr. Releases Music Video For 'One More Night' In Memory Of His Son Tony Luke III
by Chloe Rabinowitz - September 16, 2022
Celebrity entrepreneur Tony Luke Jr. has released the music video for his single 'One More Night'. Watch the music video here. ...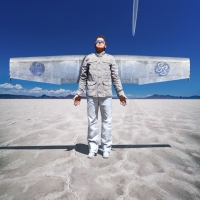 Ash Beck's Band Silver Sonic To Release New Single 'Sister Mercy'
by Michael Major - September 15, 2022
The band is fronted by singer/songwriter Ash Beck with lyrics that are wrapped in a well-crafted riff centric writing style, penned with great musicianship and delivered with a vivacious spirit.  It's all about the Jet Set Lifestyle, high flying supersonic jets and the silver tone of Humbucker guita...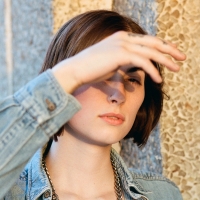 Claire Rousay Announces New Benefit Album 'wouldn't have to hurt'
by Michael Major - September 14, 2022
Los Angeles composer and improviser claire rousay surprise-announced that her new album wouldn't have to hurt is available via her own American Dreams Records imprint Mended Dreams, with the title track "wouldn't have to hurt" is streaming publicly now while the other tracks are only available upon ...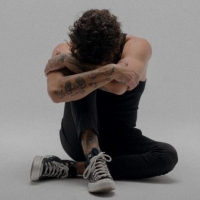 Dylan Matthew Releases New Single 'Boys Do Cry'
by Michael Major - September 09, 2022
Multi-talented singer-songwriter Dylan Matthew releases his latest single "Boys Do Cry." The rising indie-pop star has over 4.6 million monthly listeners on Spotify, made multiple appearances on the Billboard Hot Dance charts, and performed on multiple festival stages including Coachella, Lollapaloo...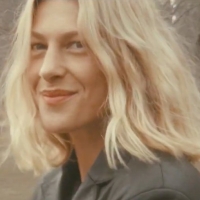 INDIGO SPARKE Shares PJ Harvey 'White Chalk' Cover
by Michael Major - September 08, 2022
Indigo Sparke has collaborated with Sounds of Saving and 988 Suicide & Crisis Lifeline for a new episode of their "Song That Found Me At The Right Time" series which was created to promote honest, intimate conversations about mental health and inspire action for those in need of support....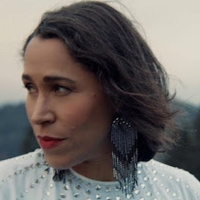 China Forbes (Pink Martini) is Releasing Her First New Solo Material in 13 Years
by Michael Major - September 07, 2022
Pink Martini, Portland Oregon's globetrotting, self-described "little orchestra," is excited to share that lead singer China Forbes, the Voice of Pink Martini since 1995, is releasing new solo material on the band's label Heinz Records for the first time since her autobiographical album 78, which ca...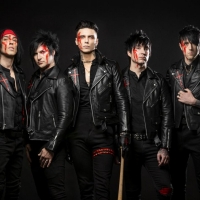 Rockers BLACK VEIL BRIDES Release New Single 'Saviour II'
by Michael Major - September 06, 2022
Black Veil Brides have released a brand new single "Saviour II." The track was produced and mixed by Erik Ron (Godsmack, Bush and The Faim) at Grey Area Studios. The video was directed by Vicente Cordero (Cradle of Filth, Suicide Silence and David Hasselhoff) of Industrialism Films. Plus, check out ...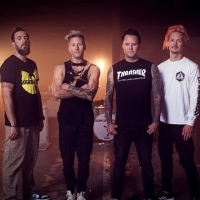 Story of the Year Return With New Single 'Real Life'
by Michael Major - August 24, 2022
Story Of The Year are back and released a scorching and melodic new single called "Real Life" after signing with SharpTone Records. The new song highlights everything that fans have grown to love about Story Of The Year over their impressive career – addictive instrumentals, powerful vocals, and a s...