Latest Articles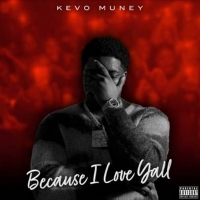 Kevo Muney Releases Surprise EP 'Because I Love Y'all'
by TV News Desk - June 11, 2021
BECAUSE I LOVE Y'ALL follows the recent arrival of Muney's acclaimed new mixtape, LUCILLE'S GRANDSON, available now at all DSPs and streaming services....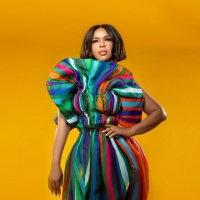 Karima Releases New Performance Video For Visual Platforms
by Sarah Jae Leiber - June 10, 2021
'Redeemer' is Karima's update of the international Christian mega-hit, originally written and performed by Nicole C. Mullen. Karima's beautiful rendition is produced by Aaron Lindsey, a Grammy, Dove, and Stellar Award-winning artist, producer, composer, arranger, and musician. ...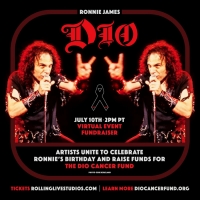 Ronnie James Dio Birthday Fundraiser Announced for Stand Up And Shout Cancer Fund
by TV News Desk - June 09, 2021
The front man for Elf, Rainbow, Black Sabbath, and DIO, Ronnie lost his battle with gastric cancer in 2010. ...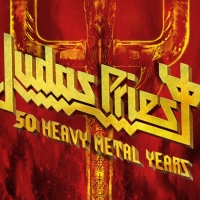 Judas Priest Announce Rescheduled 50 Heavy Metal Years Tour
by Sarah Jae Leiber - June 08, 2021
Produced by Live Nation, the North American tour – which will run throughout September (kicking off on September 8th in Reading, PA) and November (concluding on November 5th in Hamilton, Ontario), will feature a variety of special effects, which will undoubtedly enhance the might of Priest's metal....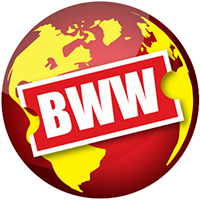 Stephen John to Release New Single 'In This Together'
by Chloe Rabinowitz - June 08, 2021
In This Together, new single by Stephen John! As the chorale of voices raise in unison chanting, 'We shall overcome' - those famous words of the old gospel hymn - Stephen John's latest single, 'In This Together' which is set to release on June 6th is a song of hope and unity....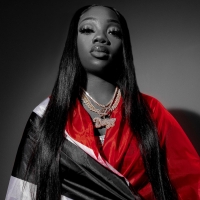 Young Devyn Announces Debut 'Baby Goat' EP
by TV News Desk - June 08, 2021
On her signing, Young Devyn shares, "I am very excited about joining a legacy label with legendary acts like Eric B. & Rakim and I truly believe my career as a professional recording artist is going to flourish by partnering with LaTrice Burnette and the 4th & Broadway team."...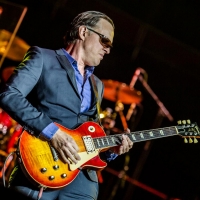 Joe Bonamassa Announces Extensive U.S. Fall Tour for 2021
by Sarah Jae Leiber - June 07, 2021
The Fall tour, which will span 32 cities, kicks off with two nights at the legendary Ryman Auditorium in Nashville where Joe recorded his new live release, "Now Serving: Royal Tea Live From The Ryman"....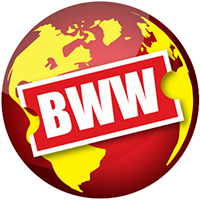 2021 Blues Music Award Winners Announced By The Blues Foundation
by Stephi Wild - June 06, 2021
The irrepressible spirit of the blues was on full display during The Blues Foundation's 42nd Blues Music Awards (BMAs) presented by Global Electronic Technology when winners across twenty-five (25) categories were announced. ...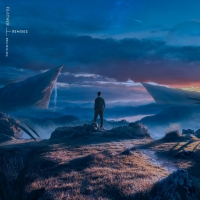 Feather Recruits An Array Of Talent For 'Becoming' Remix EP
by TV News Desk - June 04, 2021
The eight-track collection also features new remixes from Badnights, Joel Freck, Svble, Artm, SWAAMP, and a VIP remix from Feather himself. Each of the remixes in the collection offers a reimagined version of Feather's original productions....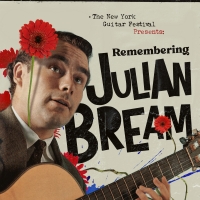 The New Yorker Guitar Festival 2021 To Honor Julian Bream
by Sarah Jae Leiber - June 03, 2021
Access to "Remembering Julian Bream" is free. The NYGF and performing artists are asking viewers to make donations to MusiCares....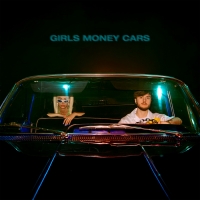 Will Wallace Pairs With Laurel Smith for Simmering Summer Release
by Sarah Jae Leiber - May 24, 2021
This collaboration is nothing short of perfect, a cocktail of the work of two seemingly disparate artists, surprising their respective fanbases after the successful release of Will's upbeat electronic hit 'Greenlight' and Laurel's far moodier 'Out the Cage' hit the air waves....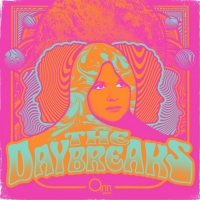 Ann Wilson Releases New EP of 4 Unheard Pre-Heart-Era Recordings
by Sarah Jae Leiber - May 24, 2021
Indeed, as lead singer of the first female-fronted superstar hard rock band, Wilson blazed a trail for generations of women to come, while her songs – including "Barracuda," "Crazy On You," "Straight On," and "Magic Man," to name but a few – have become part of the very fabric of popular culture....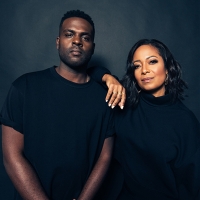 Third-Generation Members of the Winans Family Make Big Moves in Entertainment
by Sarah Jae Leiber - May 21, 2021
And just this week, the brand-new DARE Records urban inspirational single, 'Never On My Own' by Juan Winans featuring his sister, Deborah Joy Winans, is off to a great start at national streaming and broadcast outlets. ...
Silverstein Announces Special Reissue for 'When Broken Is Easily Fixed'
by Sarah Jae Leiber - May 20, 2021
Following Concord's 2019 acquisition of Victory, Craft Recordings is now proudly managing the legendary indie label's genre-defining catalog, which includes titles from such foundational acts as Taking Back Sunday, Thursday, A Day to Remember, and, of course, Silverstein....