Latest Articles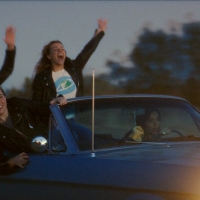 The Aces Release 'Daydream' Music Video
by TV News Desk - March 24, 2020
Following their first glimpse of new music this year, The Aces have released this playful yet cinematic music video companion to their hit single, 'Daydream', which is out now everywhere.... (
more...
)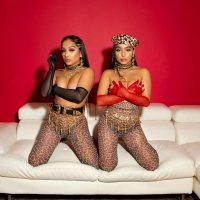 The SiAngie Twins Release Latest Project 'Good Girls Gone Bad'
by TV News Desk - March 09, 2020
The SiAngie Twins have released their latest project Good Girls Gone Bad via DSG Music/EMPIRE on Friday, March 6. The identical twins born and raised in Philadelphia to Puerto Rican parents, and sisters to World Champion boxer/co-manager Danny 'Swift' Garcia, are showcasing their transition from tee... (
more...
)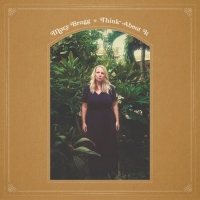 Mary Bragg Releases New EP & Announces EU Tour With The Secret Sisters
by TV News Desk - March 06, 2020
Nashville's 'Americana Queen' (Noisey) Mary Bragg released today her new EP Think About It. A creative extension of her 2019 breakthrough album Violets as Camouflage, the EP features a special collection of cover songs including tracks by Jackson Browne, Roy Orbison, Aaron Lee Tasjan, and Stevie Nic... (
more...
)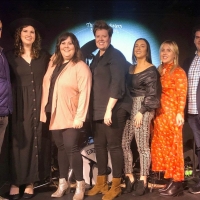 Reservoir Partners With One Riot; Announces The Secret Sisters As First Signing
by TV News Desk - March 05, 2020
Reservoir announces a new partnership with Nashville-based boutique music publisher One Riot, the first and only contemporary publisher dedicated to the Americana and Roots genres, in which the two companies will join forces to sign, develop, and look after the catalogs of songwriters. Together, Res... (
more...
)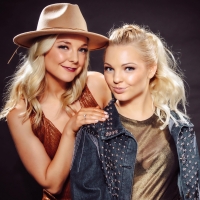 Southern Halo Embarks On New Musical Journey As Duo
by TV News Desk - March 02, 2020
Southern Halo is embarking on a new musical journey, transitioning from a trio to duo, with respected industry insider Cliff Downs (Wynonna Judd, B.J. Thomas, Glenn Campbell) taking the production helm.... (
more...
)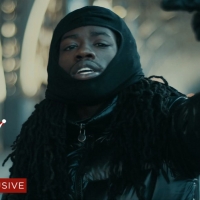 Black Fortune Returns with New Track and Video for 'Nothing To Lose'
by TV News Desk - March 02, 2020
Landover, Maryland's own Black Fortune is back with a new track and video for "Nothing To Lose." "The meaning and inspiration behind the track just comes from me growing up not having much,' Black Fortune explains. 'I had nine brothers and sisters, my mom was working hard but we were still on welfar... (
more...
)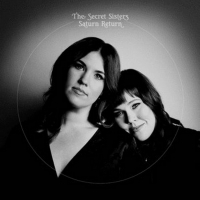 BWW Review: The Secret Sisters' SATURN RETURN is the Perfect Album for Your Mercury Retrograde
by Sarah Jae Leiber - February 28, 2020
I'm only recently discovering my own musical identity outside of the things I listened to in my parents' cars growing up. I discovered The Secret Sisters around the same time I discovered horror movies, around the same time I discovered a new kind of higher-stakes storytelling. "You Don't Own Me Any... (
more...
)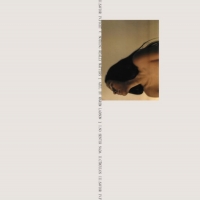 Marem Ladson Shares 'No Sentir Nada' Video from 'Azul' EP
by TV News Desk - February 27, 2020
Madrid-based singer-songwriter Marem Ladson shares the music video for "No Sentir Nada" ahead of the single's release tomorrow and her upcoming, bilingual EP Azul, out March 6 via Mont Ventoux. The EP marks the follow-up to her self-titled 2018 debut full-length. ... (
more...
)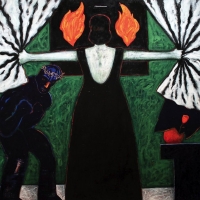 Alice Bag's 'Sister Dynamite' LP Out April 24
by TV News Desk - February 25, 2020
L.A. punk icon Alice Bag has announced her new album Sister Dynamite, due out April 24 on In The Red Records. Her third solo effort, the album marks a thrilling return to the full-throttle punk that Bag pioneered with her legendary first-wave punk band, The Bags. An unbridled celebration of communit... (
more...
)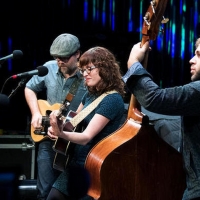 Miss Tess Performs on NPR's Mountain Stage
by TV News Desk - February 18, 2020
Today, West Virginia Public Broadcasting premiered Miss Tess' Mountain Stage performance of 'True Flood,' a track which features Lake Street Dive's Rachael Price, from her recently-released LP The Moon Is An Ashtray. Miss Tess, who performed to a sold-out Mountain Stage crowd with her band The Talkb... (
more...
)