Latest Articles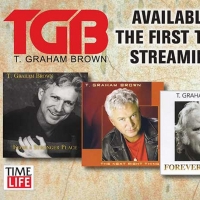 T. Graham Brown Partners with Time LifeFor Digital Re-Issue Of Four Classic Albums
by TV News Desk - June 01, 2020
Chart-topping country music star T. Graham Brown joins forces with Time Life to reissue four of his albums in digital format on June 5 and to release an all-new album this fall. ...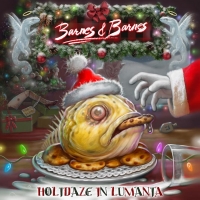 Barnes & Barnes 'Holidaze In Lumania' Out Now on CD and Vinyl
by TV News Desk - December 11, 2019
Cult icons Barnes & Barnes return with their first album of all-new original material in over a decade! The demented duo who brought you the Dr. Demento Show's #1 most-requested song of all-time-the classic novelty hit 'Fish Heads', take on the holidays with this brand new release featuring 15 all-n...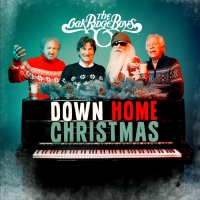 The Oak Ridge Boys Release New Video For 'Don't Go Pullin' On Santa Claus' Beard'
by TV News Desk - December 05, 2019
GRAMMY® Award-winning and Country Music Hall of Fame members, The Oak Ridge Boys, released a new video today for "Don't Go Pullin' On Santa Claus' Beard," the second song from their 8th holiday themed album, Down Home Christmas, from Lightning Rod Records/Thirty Tigers and is available now everywher...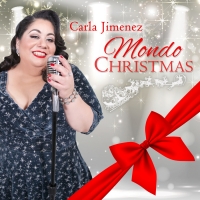 Carla Jimenez Releases Her Holiday Album "Mondo Christmas" 
by BWW News Desk - November 22, 2019
Actress and Singer Carla Jimenez is releasing today her holiday album Mondo Christmas. Inspired by a love for Christmas and the music that goes with the season, her amazing voice will take you through the magic of the classics with a twist and a 3-track collection of original songs....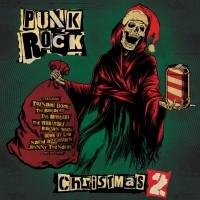 PUNK ROCK CHRISTMAS 2 Features The Members, The Vibrators, & More!
by TV News Desk - November 13, 2019
Put away the pumpkins, kids - it's time to hang the fishnet stockings, trim the plastic tree and celebrate another collection of fun, holiday-inspired ditties performed by Santa's favorite mischievous elves! Punk Rock Christmas 2 follows on the heels of the massively successful Punk Rock Christmas (...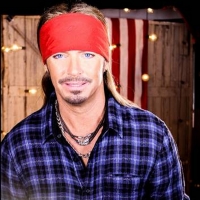 Bret Michaels to Receive Humanitarian of the Year Award at the Hollywood Christmas Parade
by TV News Desk - November 13, 2019
The 88th Annual Hollywood Christmas Parade, the largest Christmas event in America, announces its Humanitarian of the Year award recipient, Bret Michaels. Bret Michaels is a multi-platinum global music superstar whose multi-faceted brand encompasses record-breaking touring sales, TV stardom and char...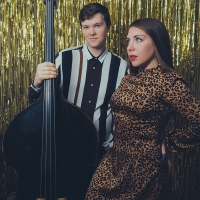 Martina DaSilva And Dan "Chimy" Chmielinski Will Release 'A Very ChimyTina Christmas' Album in December
by BWW News Desk - November 12, 2019
Outside in Music will present A Very ChimyTina Christmas featuring viral jazz sensations Martina DaSilva and Dan 'Chimy' Chmielinski. On their debut album, innovative vocalist Martina and dynamic bassist Chmielinski offer a fresh take on nine classic Christmas tunes and one joyous original compositi...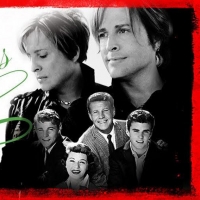 Celebrate Christmas With the Nelsons at Raue Center for the Arts
by TV News Desk - November 04, 2019
Raue Center For The Arts is excited to announce a heartwarming multimedia live concert experience starring the third generation of number one Nelson family hitmakers, Matthew and Gunnar Nelson. Celebrate "Christmas with the Nelsons" at 3 p.m. on December 1, 2019....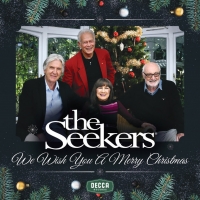 The Seekers Announce Christmas Album WE WISH YOU A MERRY CHRISTMAS
by TV News Desk - October 23, 2019
To bring to a close another phenomenal year for Australia's Fab Four – The Seekers – Decca Records is proud to present their one-and-only Christmas offering - We Wish You A Merry Christmas....