Latest Articles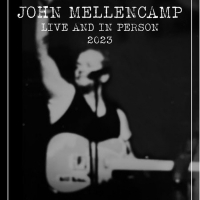 John Mellencamp Sets 76-Night 'Live and in Person 2023' North American Tour
by Michael Major - September 30, 2022
Presented by longtime promoter AEG Presents and sponsored by Turner Classic Movies, the tour will see 76 shows beginning with two nights in Bloomington, Indiana on February 5 and 6 and concluding with two nights in South Bend, Indiana on June 23 and 24. Check out the complete list of tour dates now!...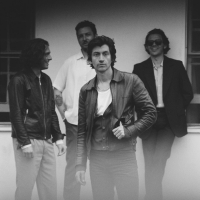 Arctic Monkeys Release New Track 'Body Paint'
by Michael Major - September 29, 2022
Arctic Monkeys have launched 'Body Paint' a new track from their forthcoming album The Car, set for release on Friday October 21st. The accompanying video was directed by Brook Linder and filmed in London and Missouri. They'll be performing the song on The Tonight Show Starring Jimmy Fallon tonight....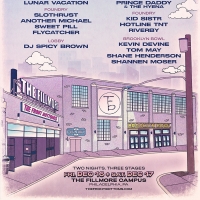 The Front Bottoms Announce Champagne Jam 2022
by Michael Major - September 27, 2022
This year, the holiday festival will happen on two nights - December 16th and December 17th - at The Fillmore Campus in Philadelphia, PA, and will see The Front Bottoms headlining each night at The Fillmore with special friends Joyce Manor, Titus Andronicus, Soul Glo, Slothrust, Kevin Devine and mor...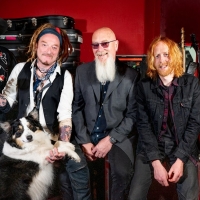 Ginger Wildheart & The Sinners Release New Single 'Footprints in the Sand'
by Michael Major - September 26, 2022
Ginger Wildheart & The Sinners are proud to the release their brand new single and video 'Footprints in the Sand,' taken from their forthcoming debut album. The album was recorded at Mwnci studios in Pembrokeshire, Wales, with Dave Draper producing. Plus, check out upcoming U.K. tour dates!...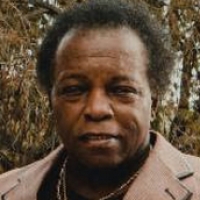 Soul Legend Lee Fields Shares New Song 'Forever'
by Michael Major - September 14, 2022
Lee Fields has shared his timeless new single, "Forever," available now via Daptone Records at all DSPs and streaming services. A stripped-down live performance video – featuring backing from guitarist Thomas Brenneck (Charles Bradley, Menahan Street Band) and vocalist Josh Lane (Thee Sacred Souls) ...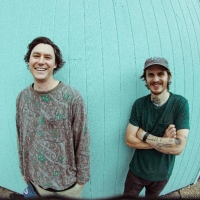 The Front Bottoms Release 'Theresa' EP
by Michael Major - September 02, 2022
The five song collection serves as the third installment of the band's popular Grandma EP series and features new recordings of never before released fan favorite songs. During 2014, the guys unveiled the Rose EP named in honor of drummer Mat Uychich's late grandmother who passed the same year....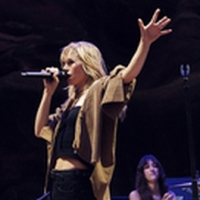 Suki Waterhouse Unveils Two New Versions of 'Good Looking' & 'Sweet Misery' Cover
by Michael Major - August 18, 2022
Multitalented British vocalist and songwriter Suki Waterhouse shares two new versions of her viral song, "Good Looking"—listen to the strippped version and the remix by Canadian producer BLOND:ISH below! Additionally, Suki unveiled a cover of "Sweet Misery" by Janis Ian. Plus, check out upcoming tou...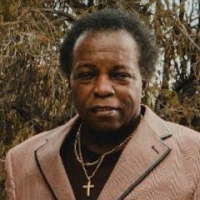 Soul Legend Lee Fields Announces 'SENTIMENTAL FOOL' LP
by Michael Major - August 18, 2022
Produced by Daptone Records founder Bosco Mann – a.k.a. producer/musician Gabriel Roth – at his Penrose Recorders/Daptone West studio in Riverside, CA, Sentimental Fool also includes the recently released single, "Ordinary Lives.' An official music video for the title track directed by Andrew Anders...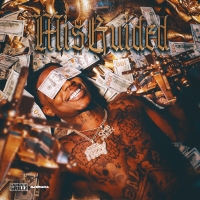 OMB Peezy Announces Mixtape 'Misguided' Hosted by DJ Drama
by Michael Major - August 11, 2022
Multi-million streamed rap star OMB Peezy has announced the release of his new mixtape MisGuided, available on all music service platforms [An Overkill Ent/ 300 Entertainment]. Renowned music maven DJ Drama will host OMB Peezy's latest full-length offering as a Gangsta Grillz mixtape. Plus, check ou...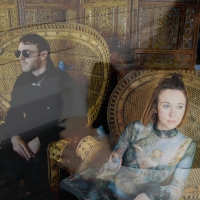 The Joy Formidable Announce 'Into The Blue' Deluxe Edition
by Michael Major - August 08, 2022
Celebrated Welsh, alt-rock band The Joy Formidable will release the band's Into The Blue Deluxe Edition. Out digitally in September, the forthcoming release includes two new songs as well as new artwork to commemorate the release. Watch the lyric video for 'Somewhere New' now. Plus, check out upcomi...